You can add ready-made scene templates to your wideo to save time in the creation process.
Just like you do on any video template, you just need to change texts, colors, or replace images to customize them.
1. From the thumbnail in the Scenes panel, click the "+" button to add a new scene.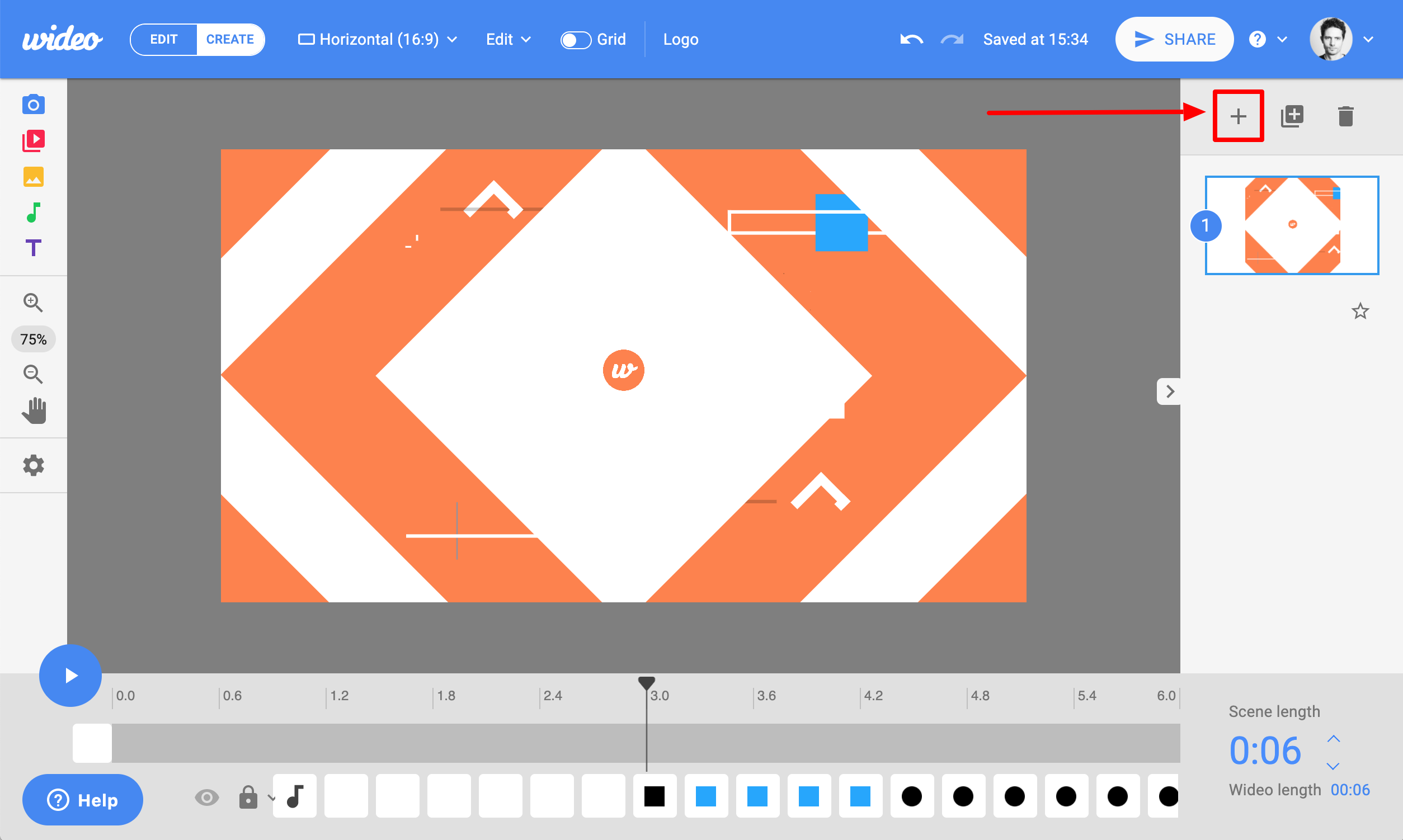 2. Browse the scenes' template gallery and click the one you like the most to insert it in your wideo. You can toggle between texts and images categorized scenes' templates, add a blank scene or a previously saved favorite scene.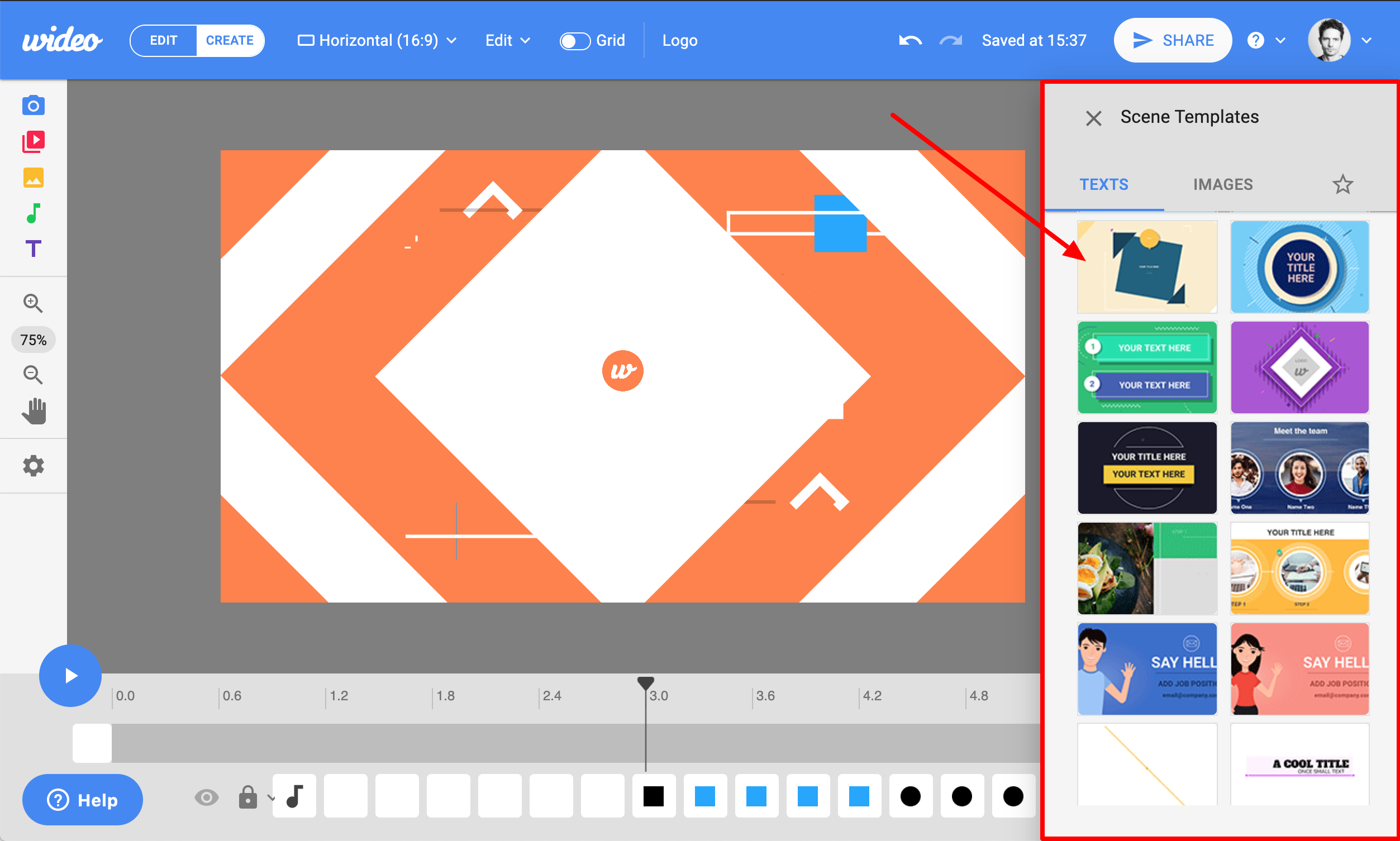 Important: available scenes' templates or favorite scenes may change depending on which aspect ratio you are working in.