You can browse thousands of free stock videos to add to your scene or upload your own video files.
1. Click the video icon in the left toolbar.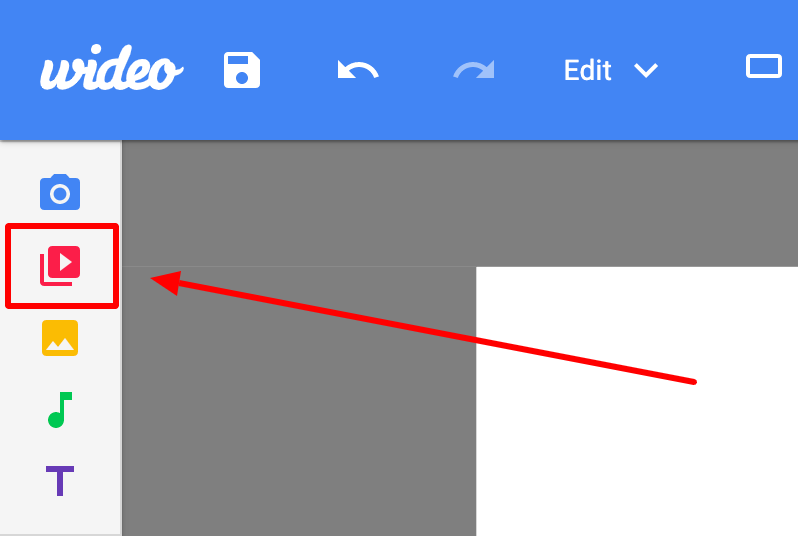 2. Click the search bar.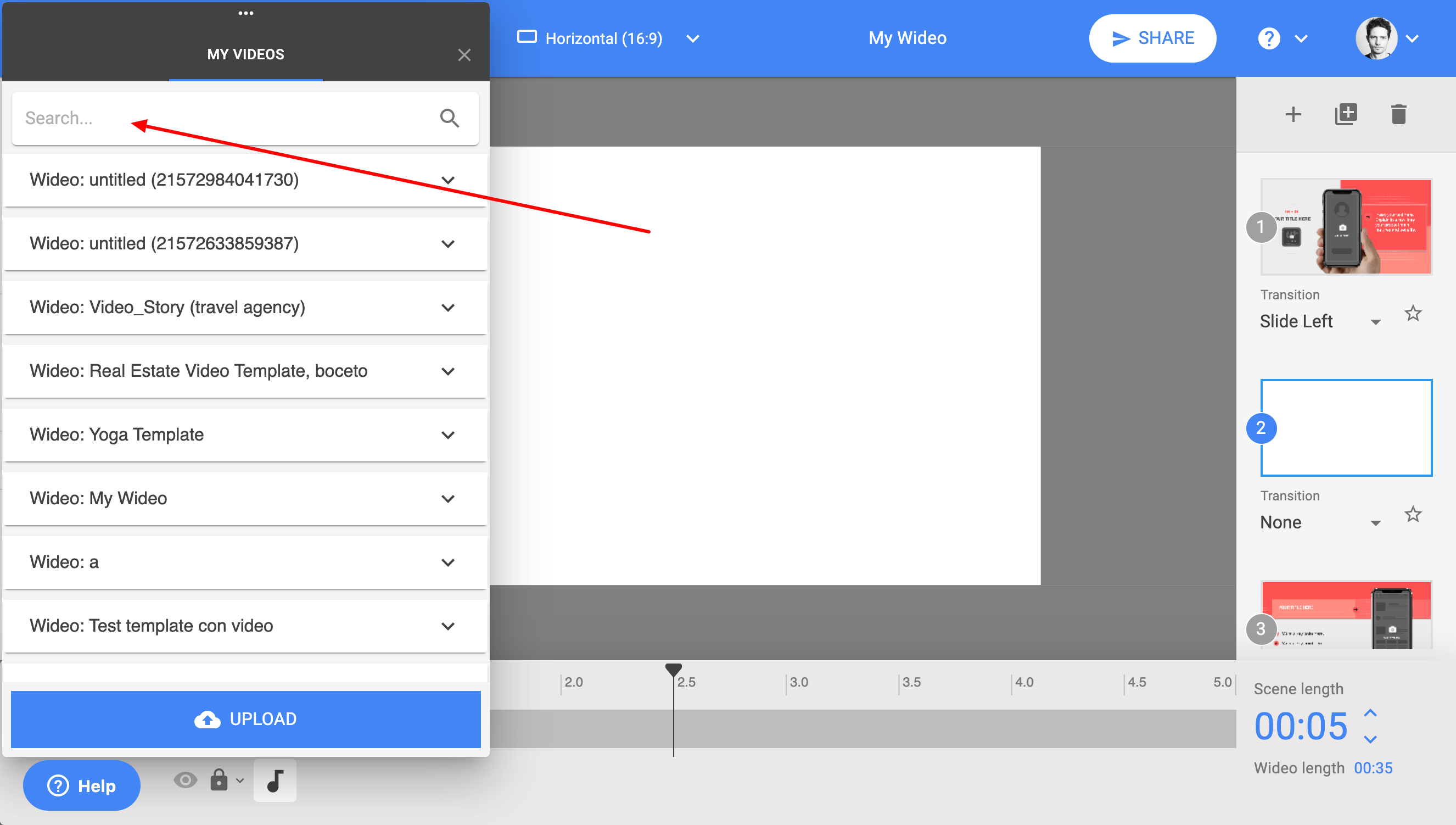 3. Type in a topic to search for videos.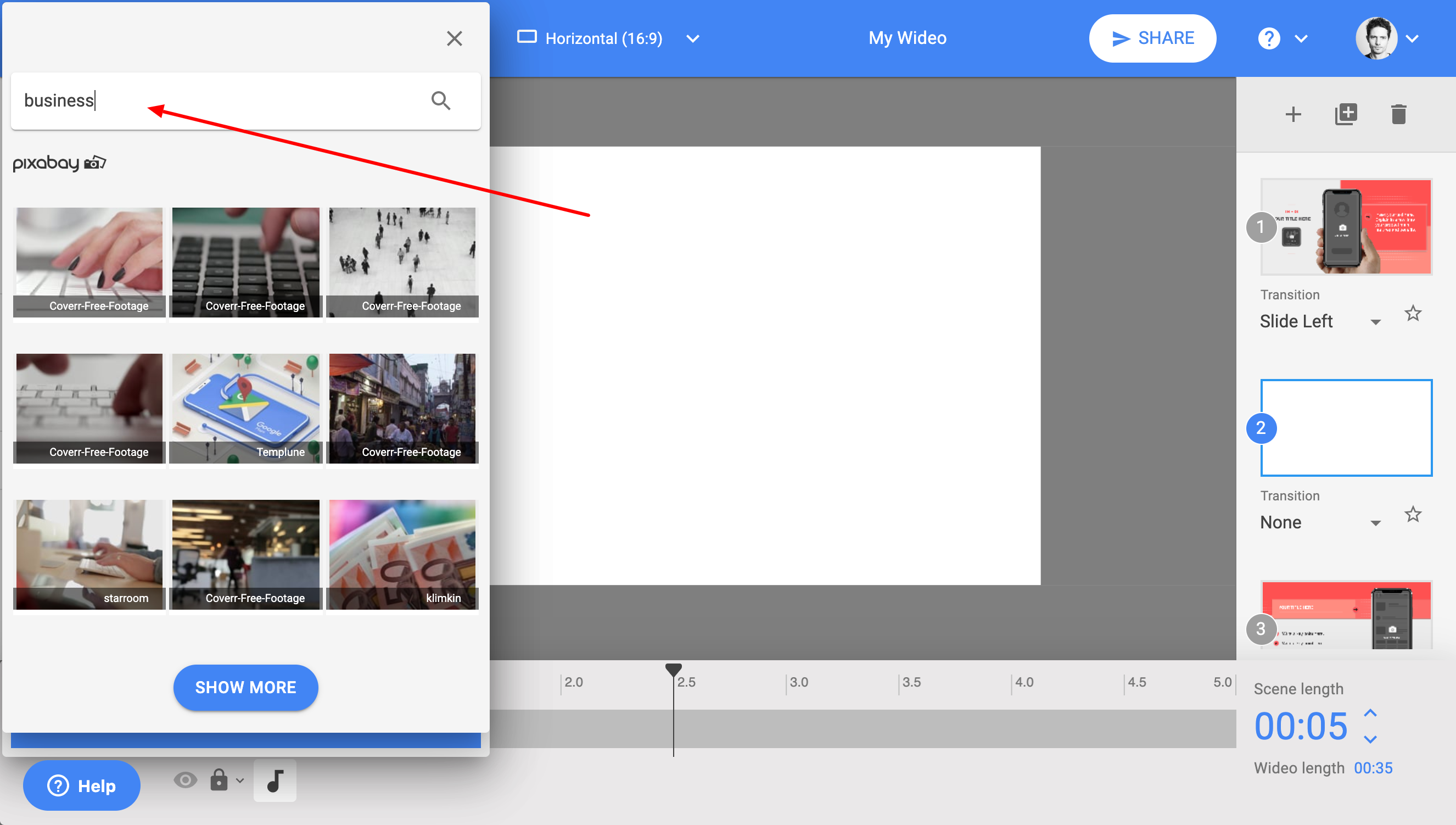 4. Select one video from the results to add it to your scene.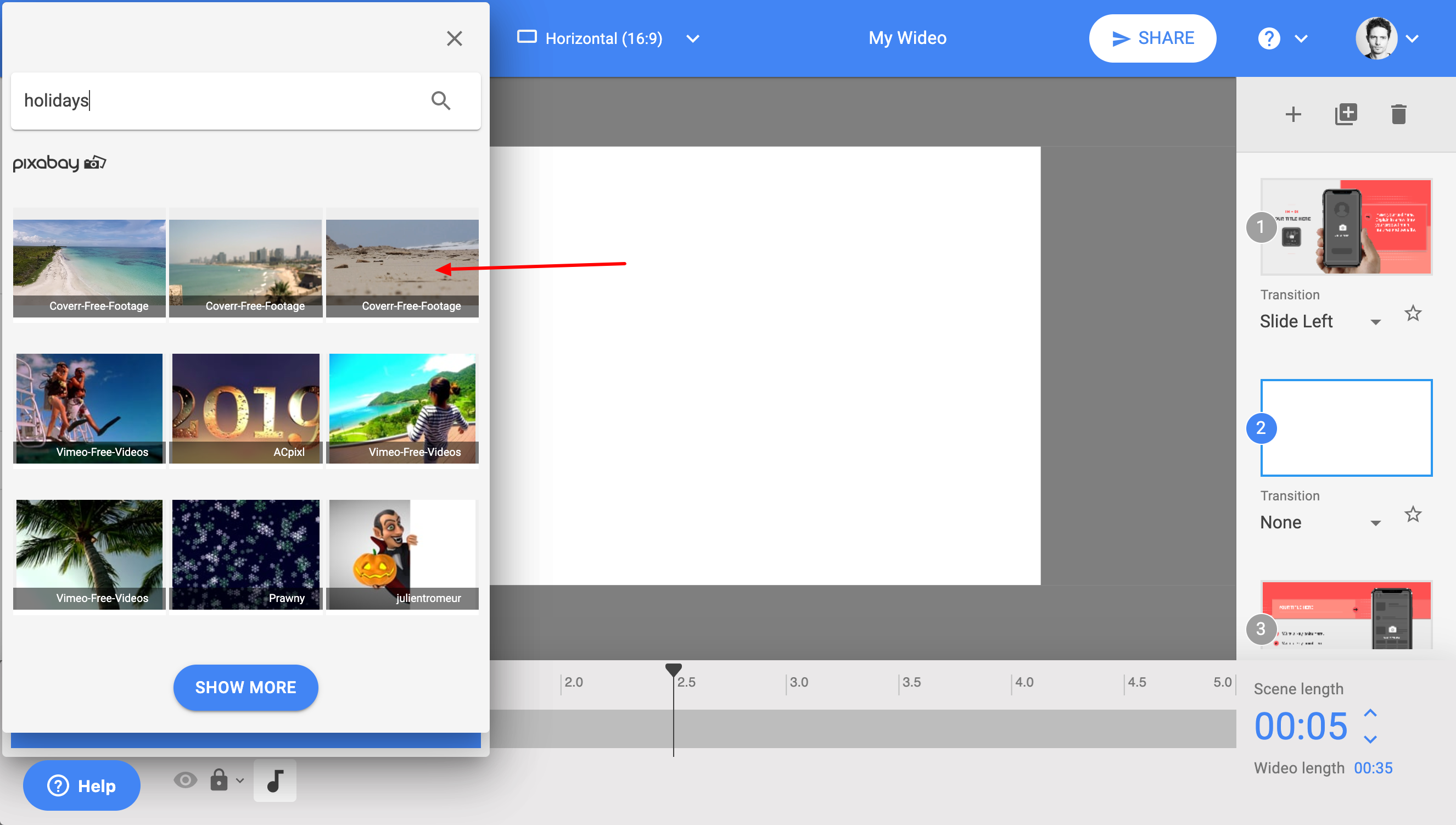 5. Click "Show more" to display more results.