You can add videos to your wideos and edit them just like you can other objects (scale, rotate, move, animate, etc).
You can add 1 video per scene in mp4, mov, webm, m4v, 3gp formats. Limits are up to 20Mb in size per video, 30 seconds in duration, up to 4K resolution, and 15 videos per wideo.
1. Click the video icon in the left toolbar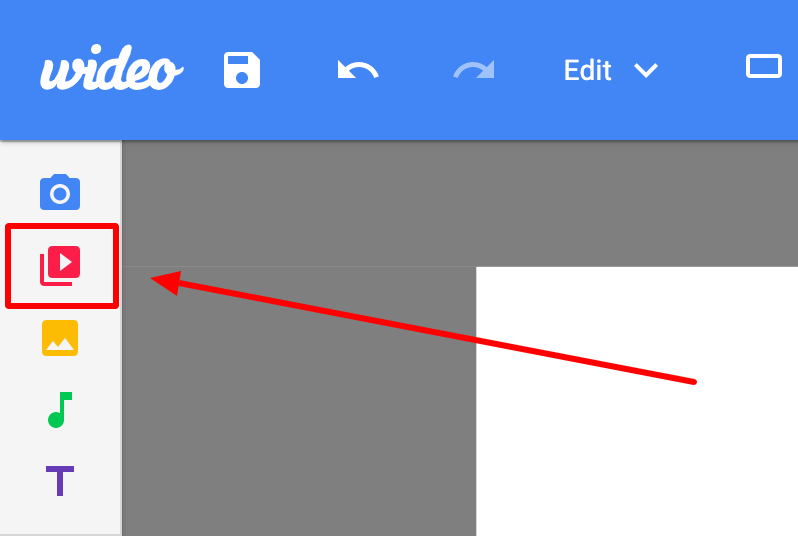 2. Click the upload button and select a video file from your computer. It will be automatically placed in the current scene.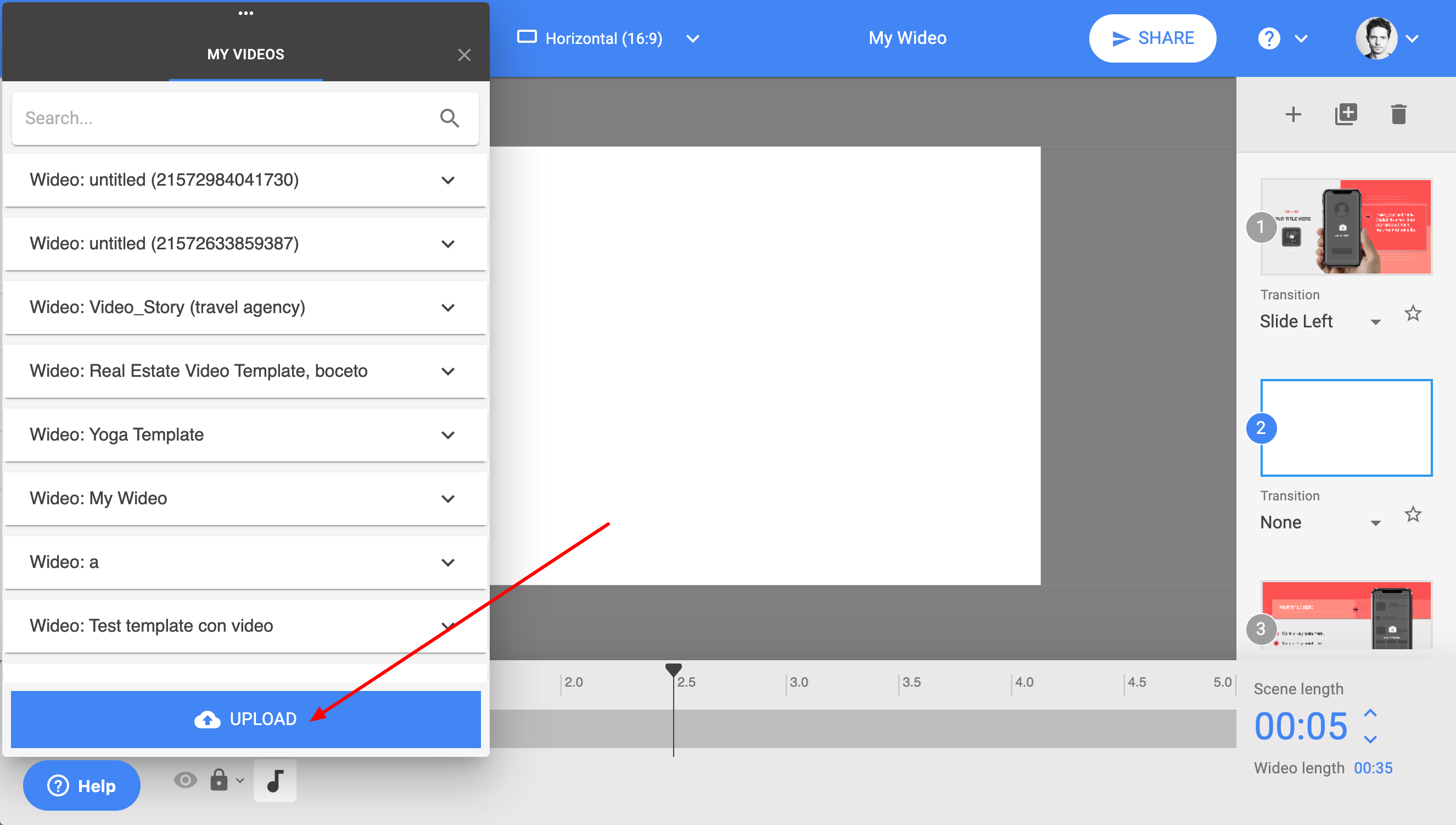 3. Click the menu button to access the right properties panel for more editing options.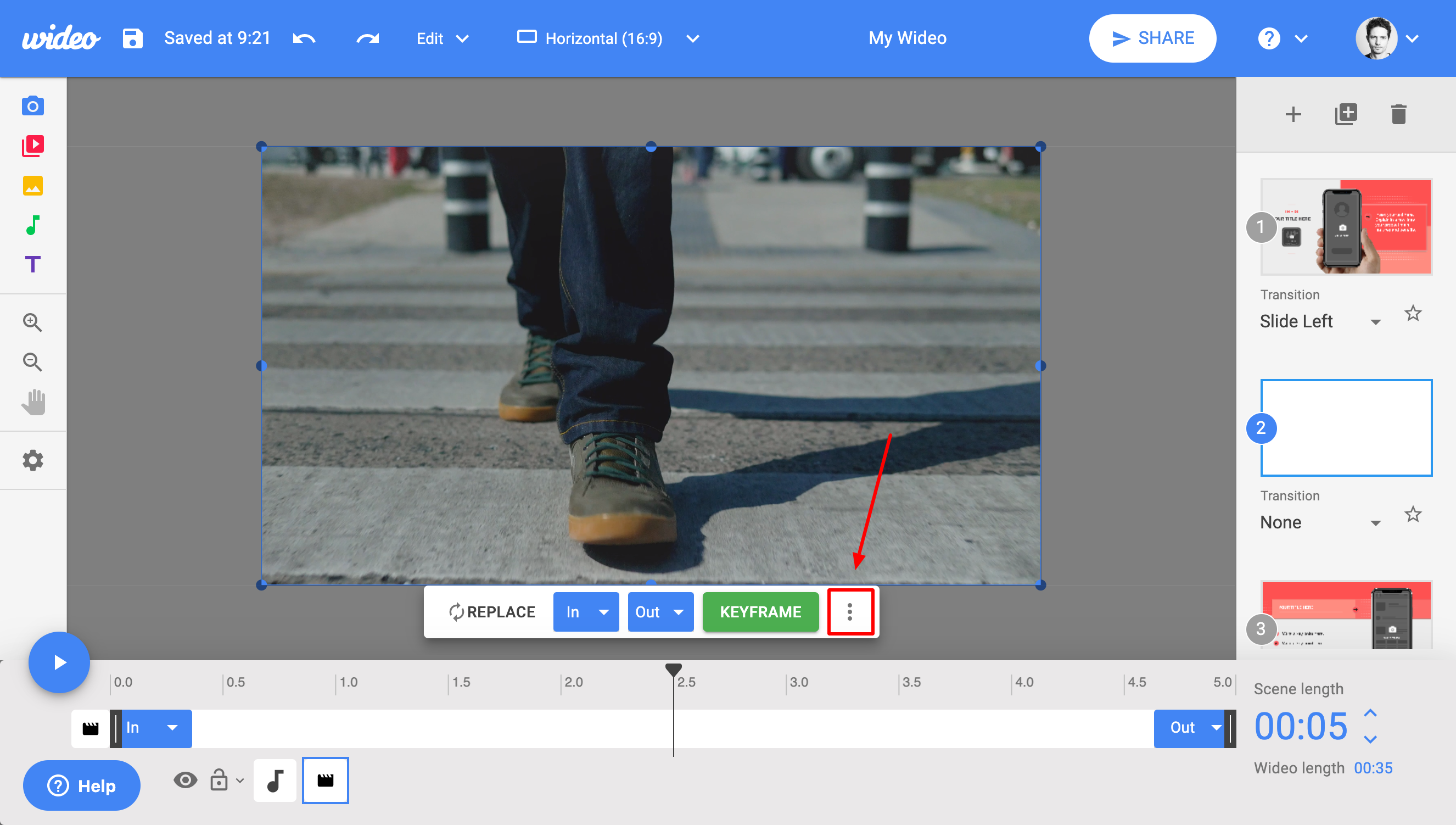 Drag the volume slider to set the sound level of your video.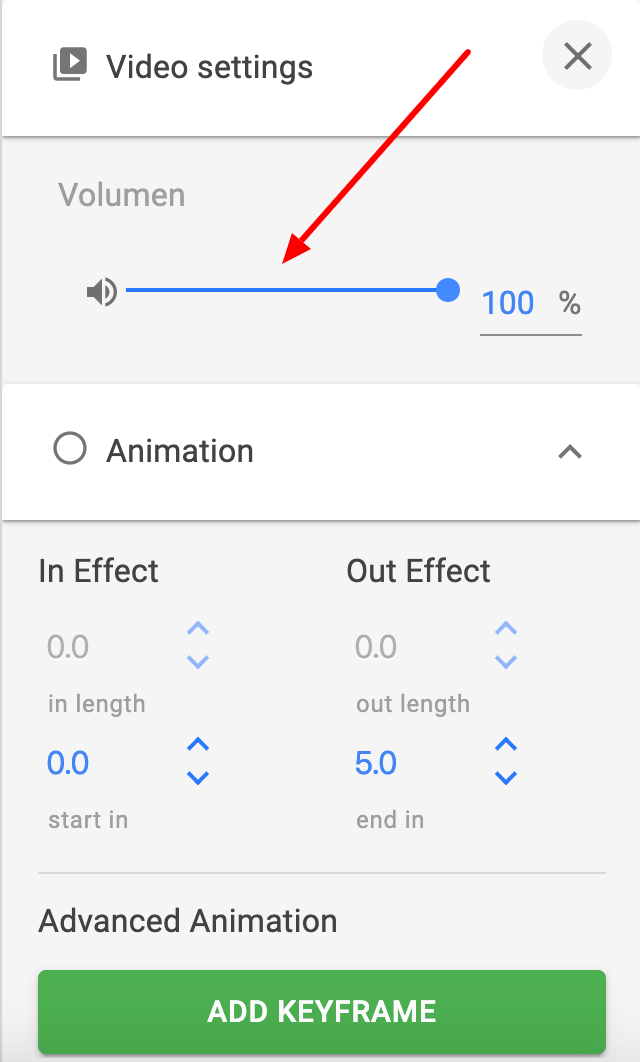 4. Your uploaded videos are automatically stored under the "My Videos" tab. The folder's name is the title of the wideo that they were uploaded to. This helps you keep them organized and it makes them easy to find.