You can add interactivity to any of the objects in your wideo. Make them clickable and link them to an external URL.
Keep in mind that the interactivity feature will only work if you share or embed your video using the Wideo Player.
This means that if you download your wideo as an mp4 file to your computer, the linked elements won't work because this feature is only available on our online player.
To add a link to one or more objects, follow these easy steps:
1. Select any object from your scene.
2. Click the dropdown menu button on the object toolbar.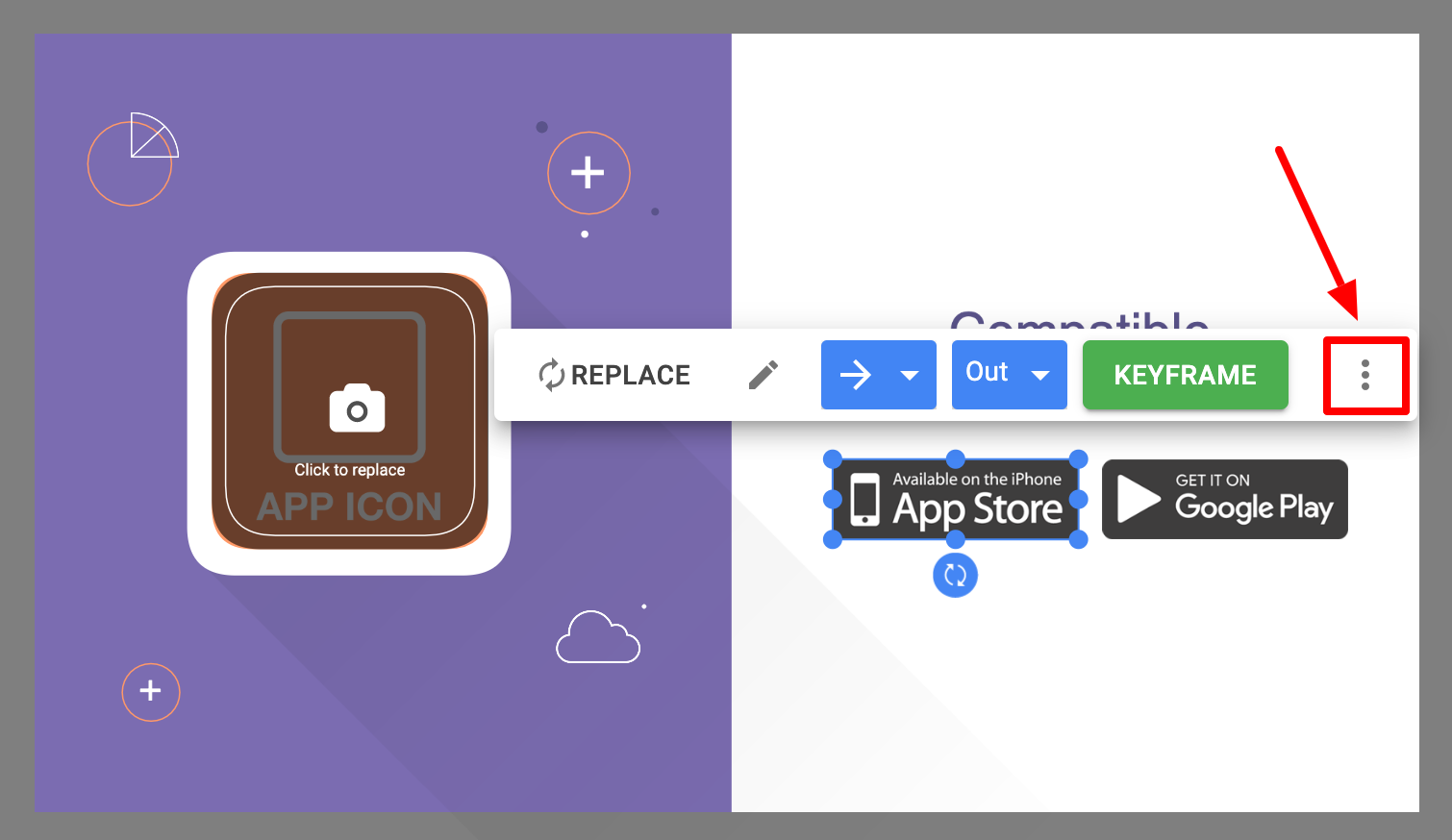 3. From the properties panel, scroll down until you see the section "Interactivity" and click to open it.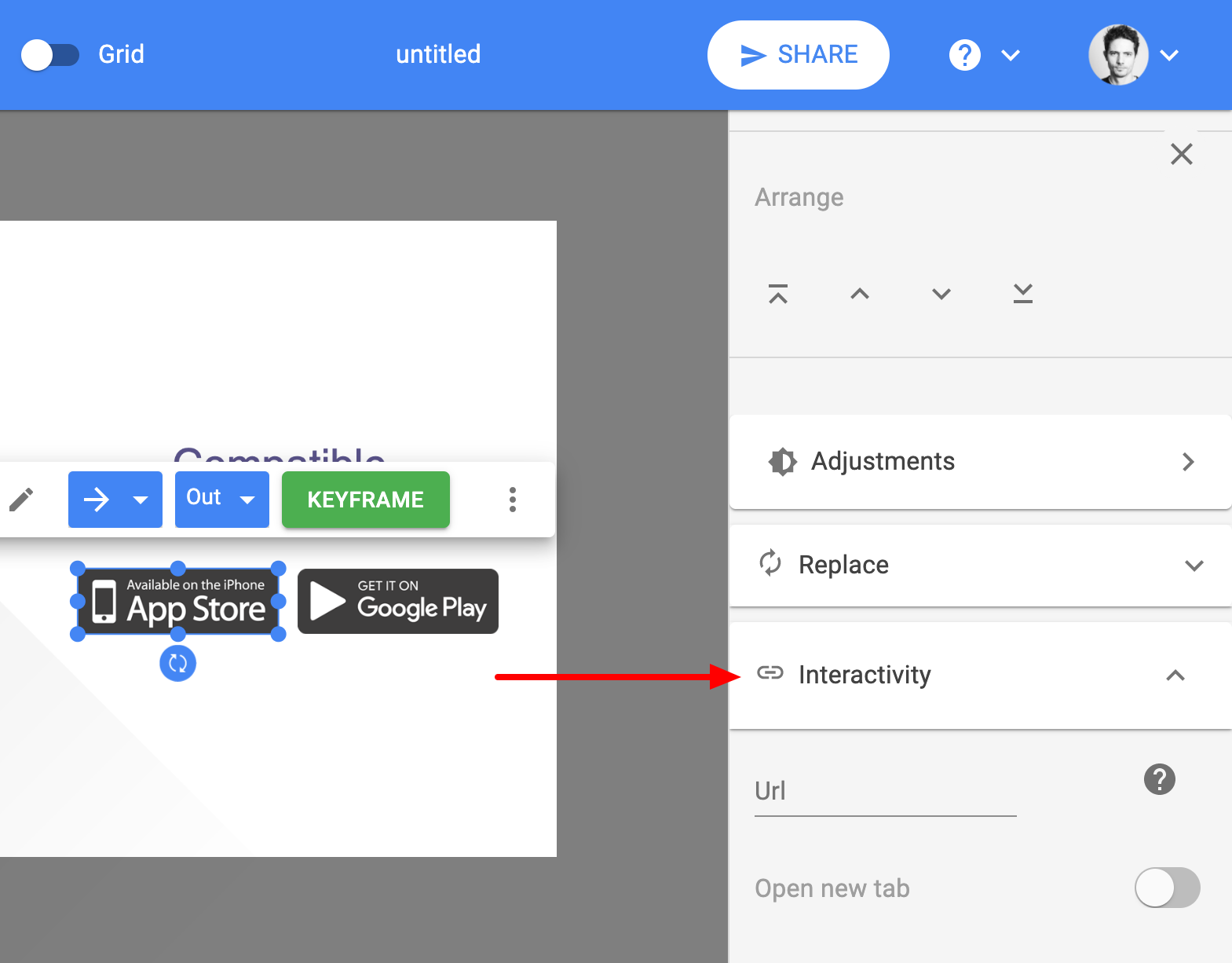 4. Type the URL that you want to link the object to. If the URL appears in red, it means you need to correct it.
You can choose if the linked URL will open in the same tab or in a different one.
5. Preview your wideo from the current scene to test the link.
You will need at least an active PRO plan to use this feature.