Before you begin creating your wideo, it is important to define the aspect ratio. It determines the area of the scene on which you will work, and the format in which you will export the wideo.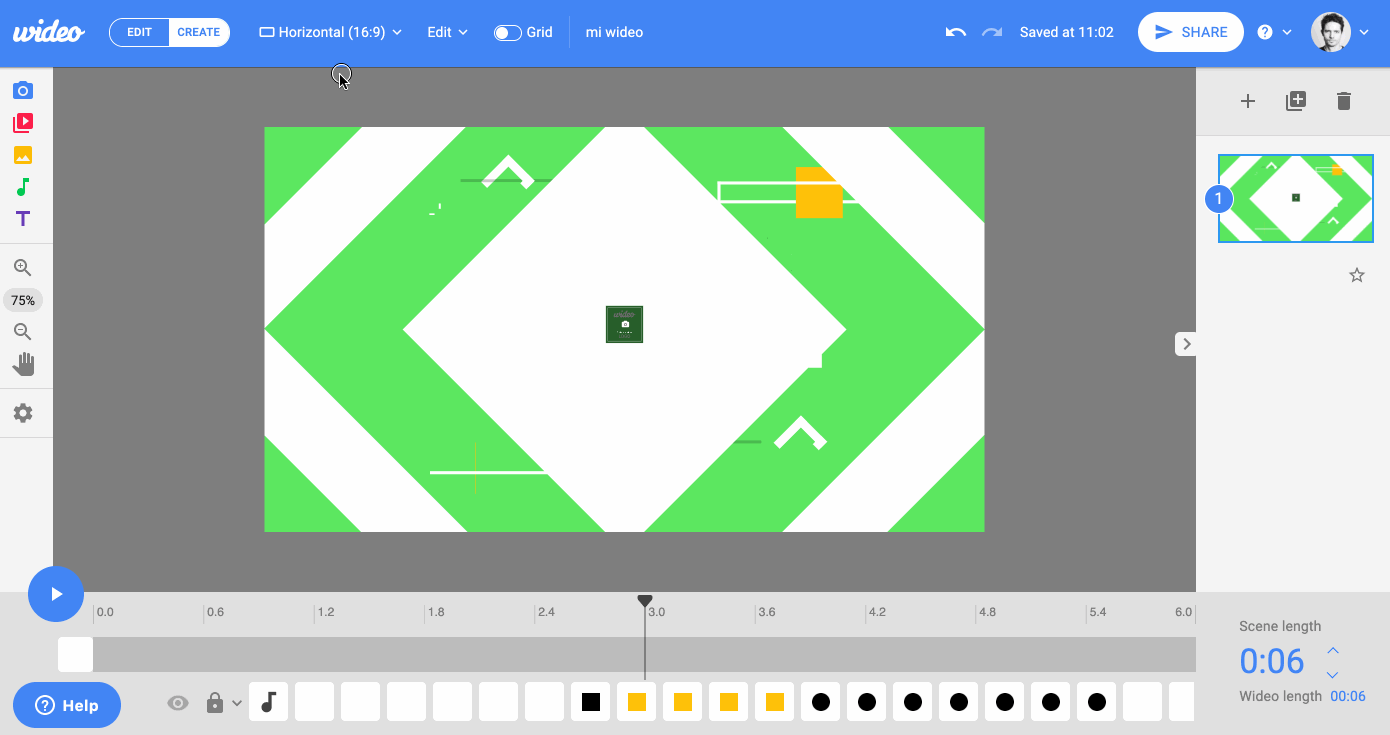 You can find templates already adapted to different aspect ratios in the templates gallery.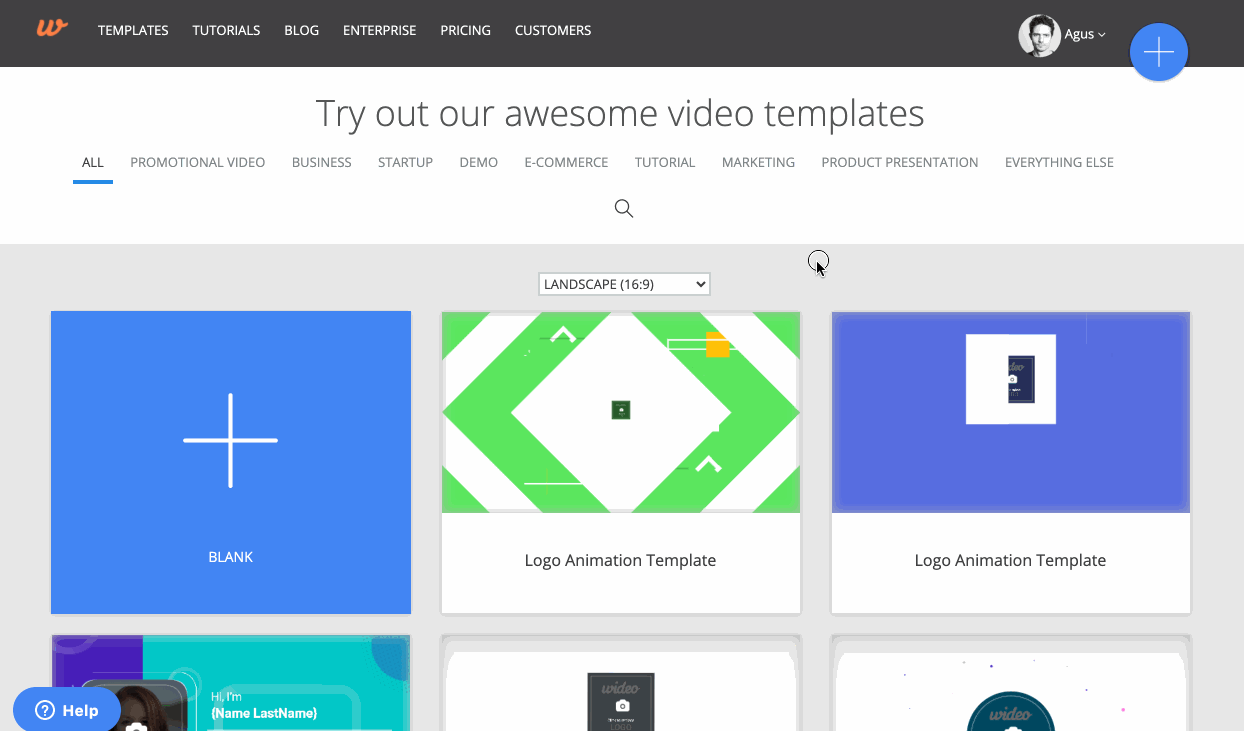 And also in the add scene templates inside the editor.
Horizontal (16:9) - Default
Create 16:9 wideos if you're uploading them to YouTube, if you need to download it for big screens, if you're uploading them to Vimeo, or embedding them on a website.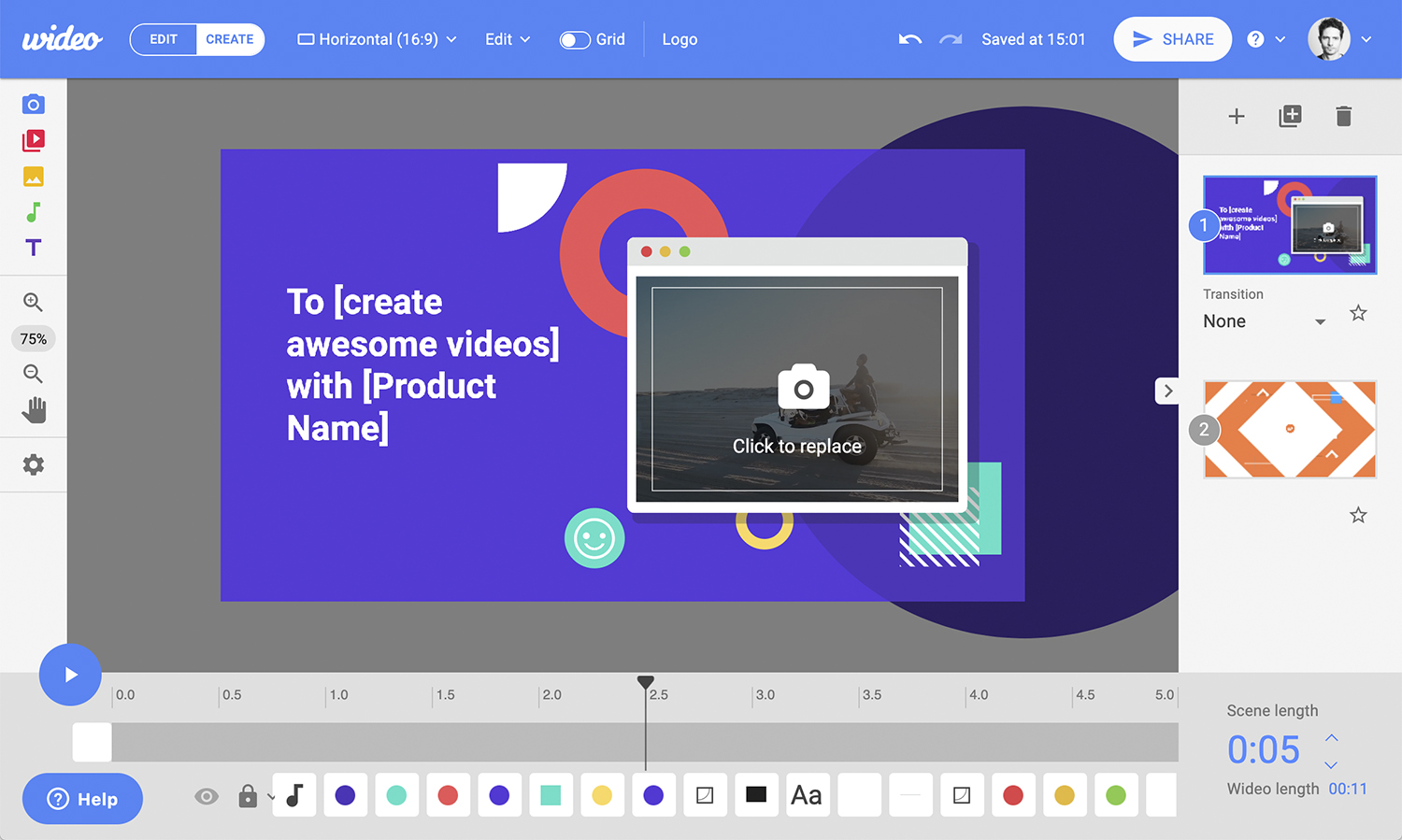 Square (1:1)
Use this aspect ratio you are creating a wideo to post on Facebook or an Instagram feed.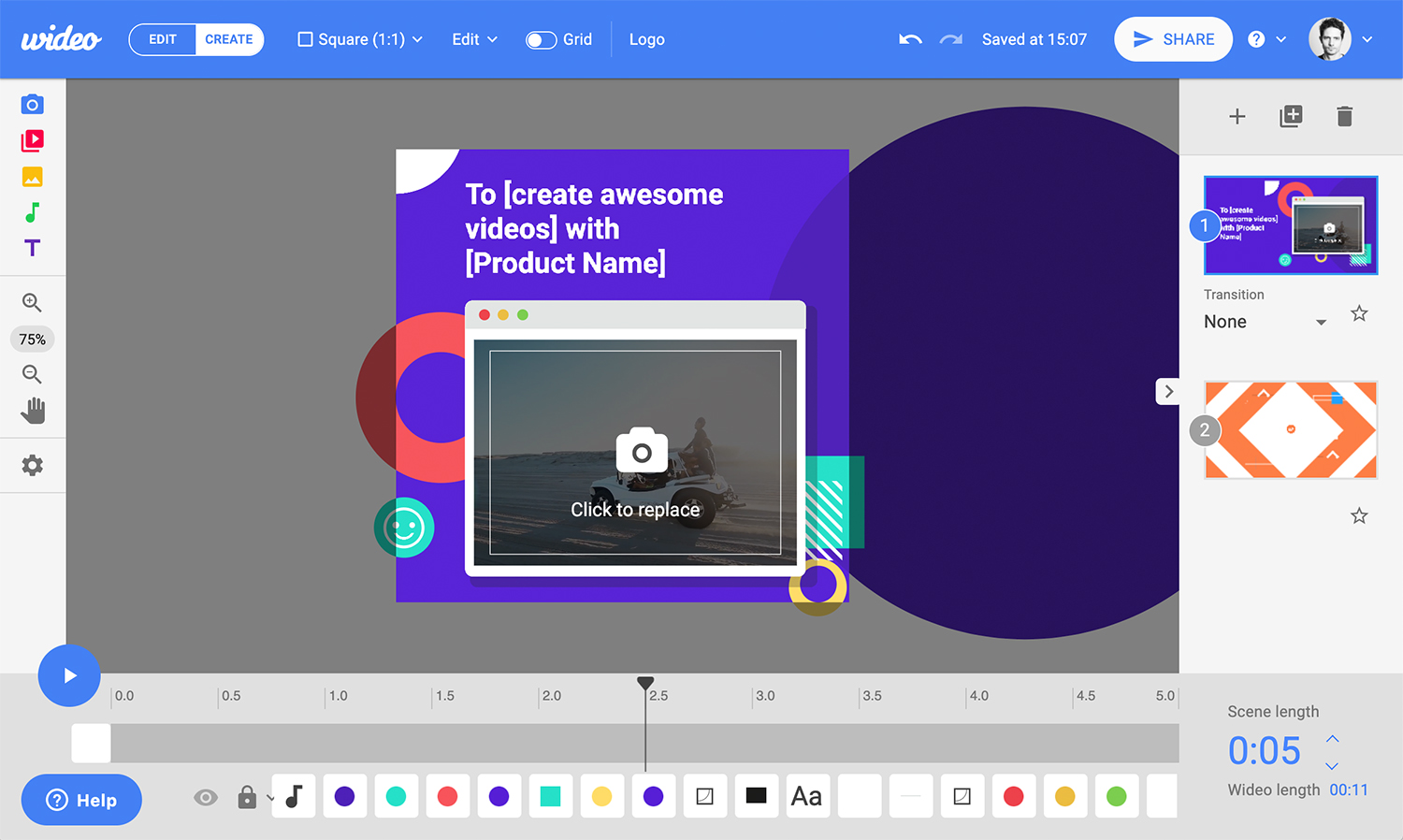 Vertical (9:16)
Use this aspect ratio if your wideo will be shared on mobile devices or in an Instagram Story.
Ad Banner sizes
You can also create wideos for your ads in these aspect ratios.
Ad -Leaderboard (728x90)
Ad- Medium Rectangle (300x250)
Ad - Smartphone Banner (320x50)