You can arrange and personalize your workspace to work comfortably.
Besides hiding the scenes panel, or switching to edit mode (simplified editor), now you can move and lock the object toolbar and images/videos/backgrounds/sounds panel.
1. Position the mouse cursor over the selected object toolbar on the upper side. You will see a dark gray bar appear.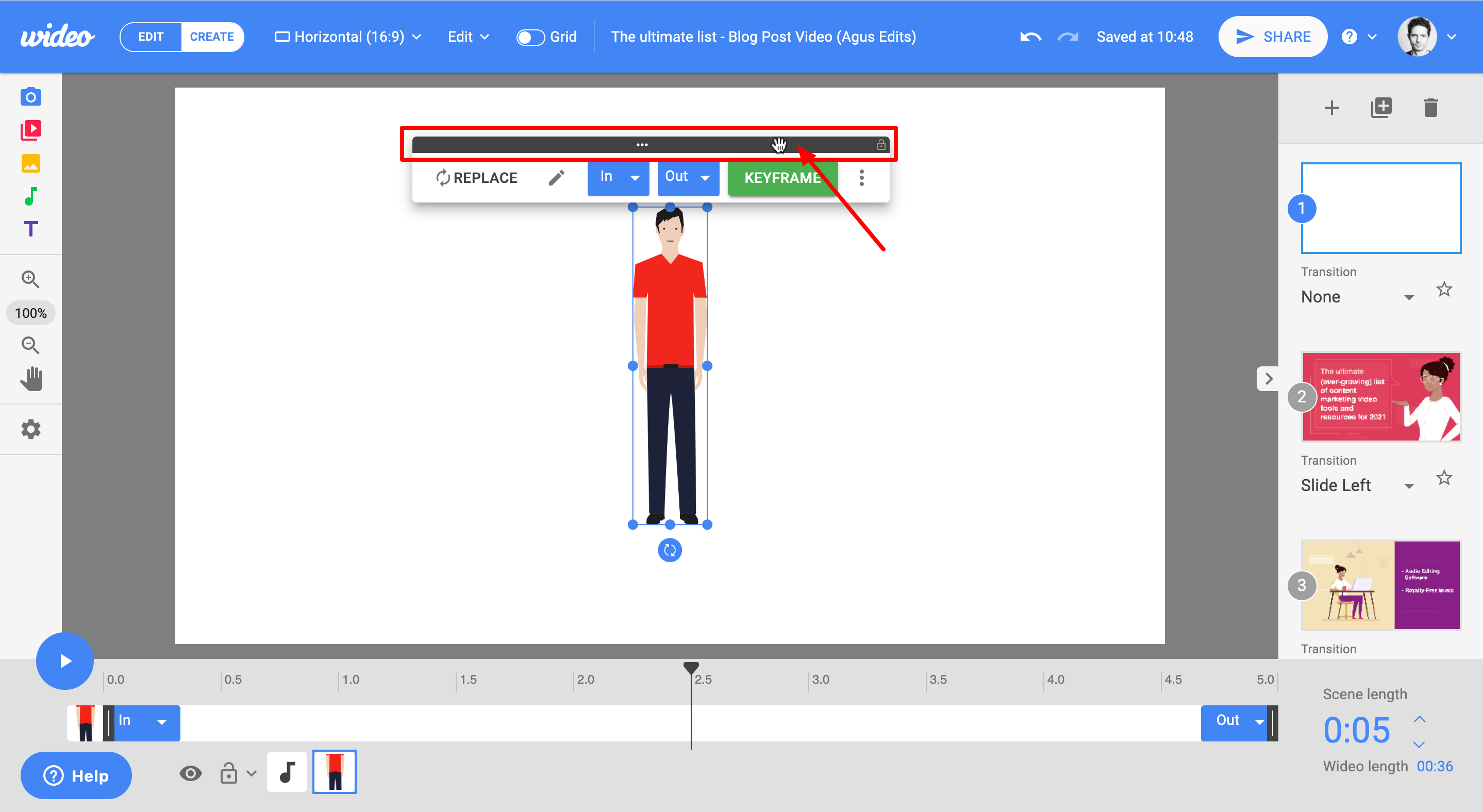 2. Drag the object toolbar and drop it on any workspace location.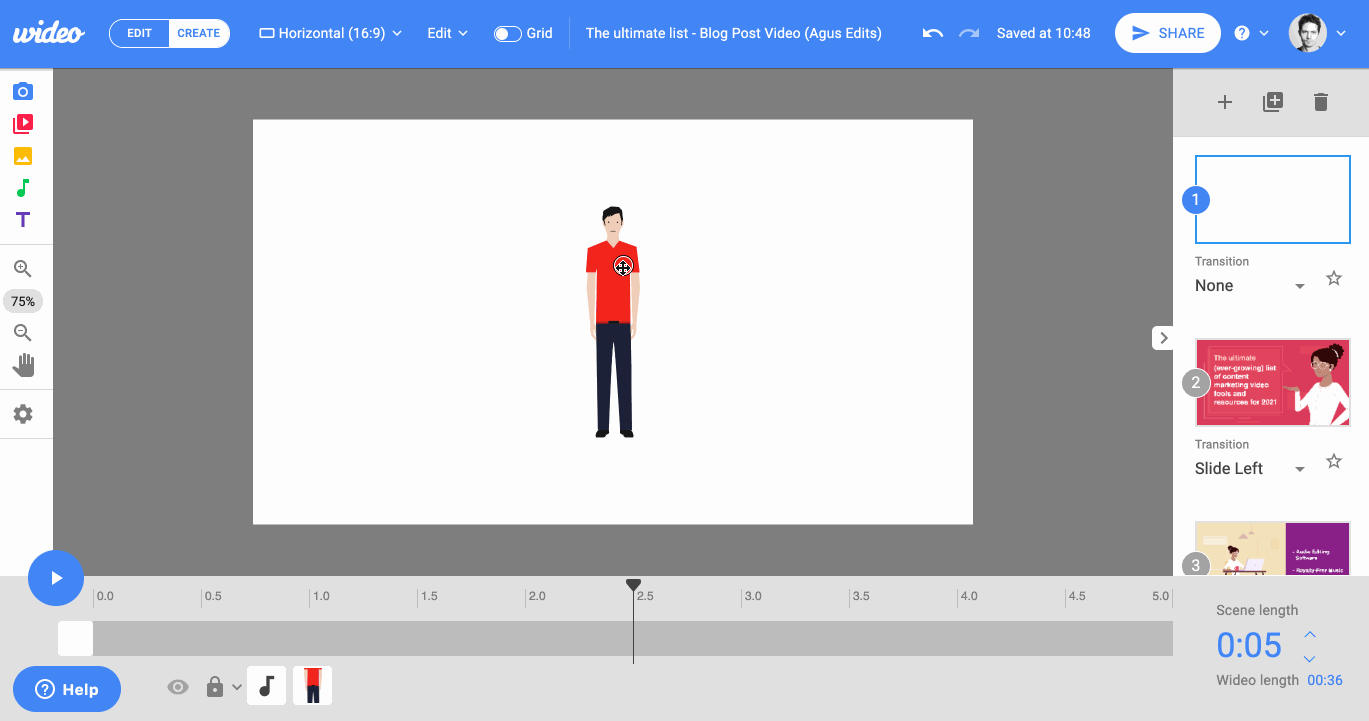 3. By default, each time you select another object, the toolbar will reset to its original position.
If you want the toolbar to appear in the same spot every time you select an object, you can click on the upper right lock icon.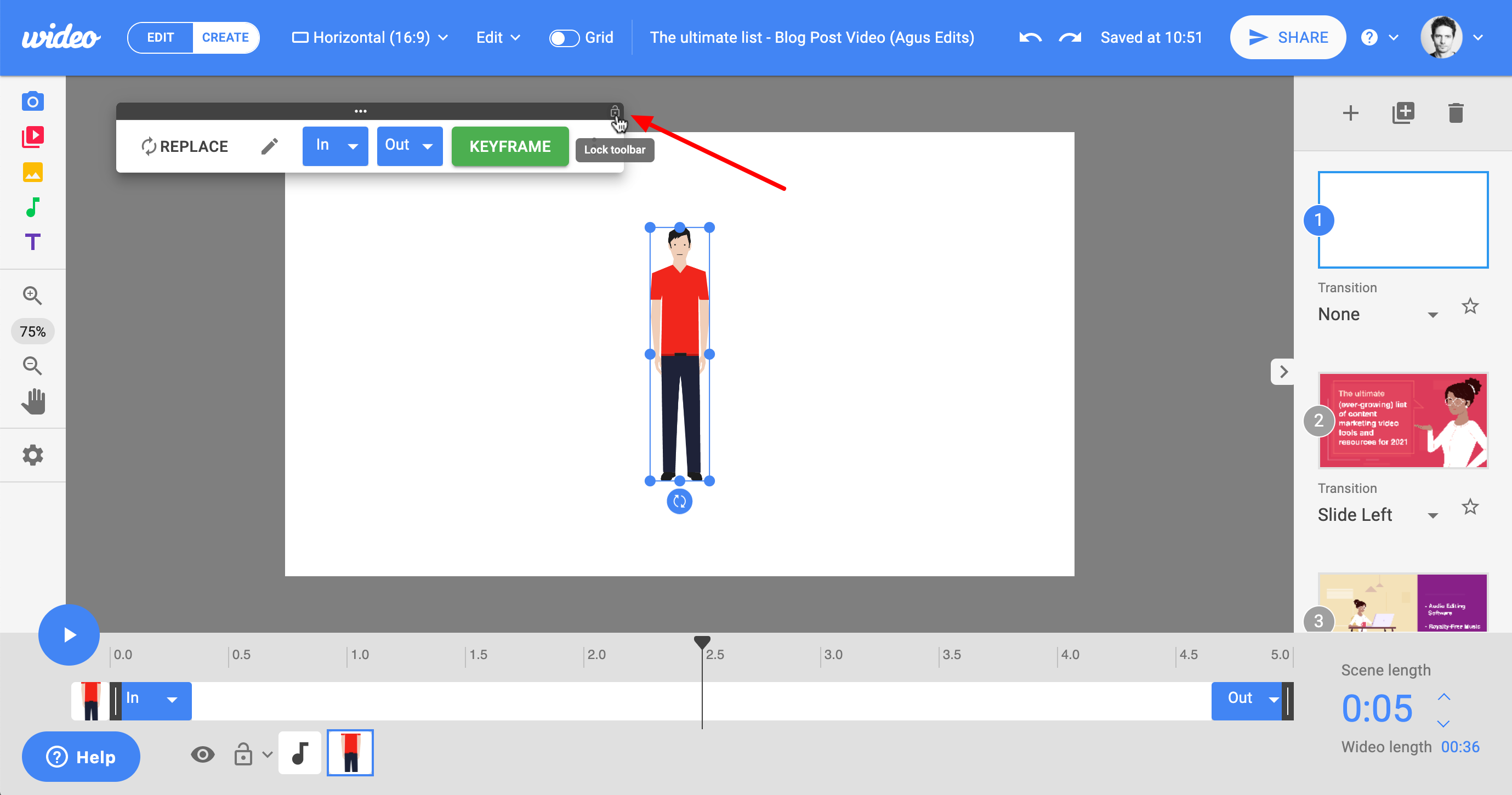 You can unlock the object toolbar anytime you want just by clicking the unlock icon.
You can also place and lock the images/backgrounds/sounds browser panel anywhere you want.