1. To start creating your wideo from a template, just click the "+" button on the header or click on "Templates" to access the templates gallery
2. Choose the template that best fits your needs. You can preview any template by clicking the Play button and then click Edit to open it in the editor.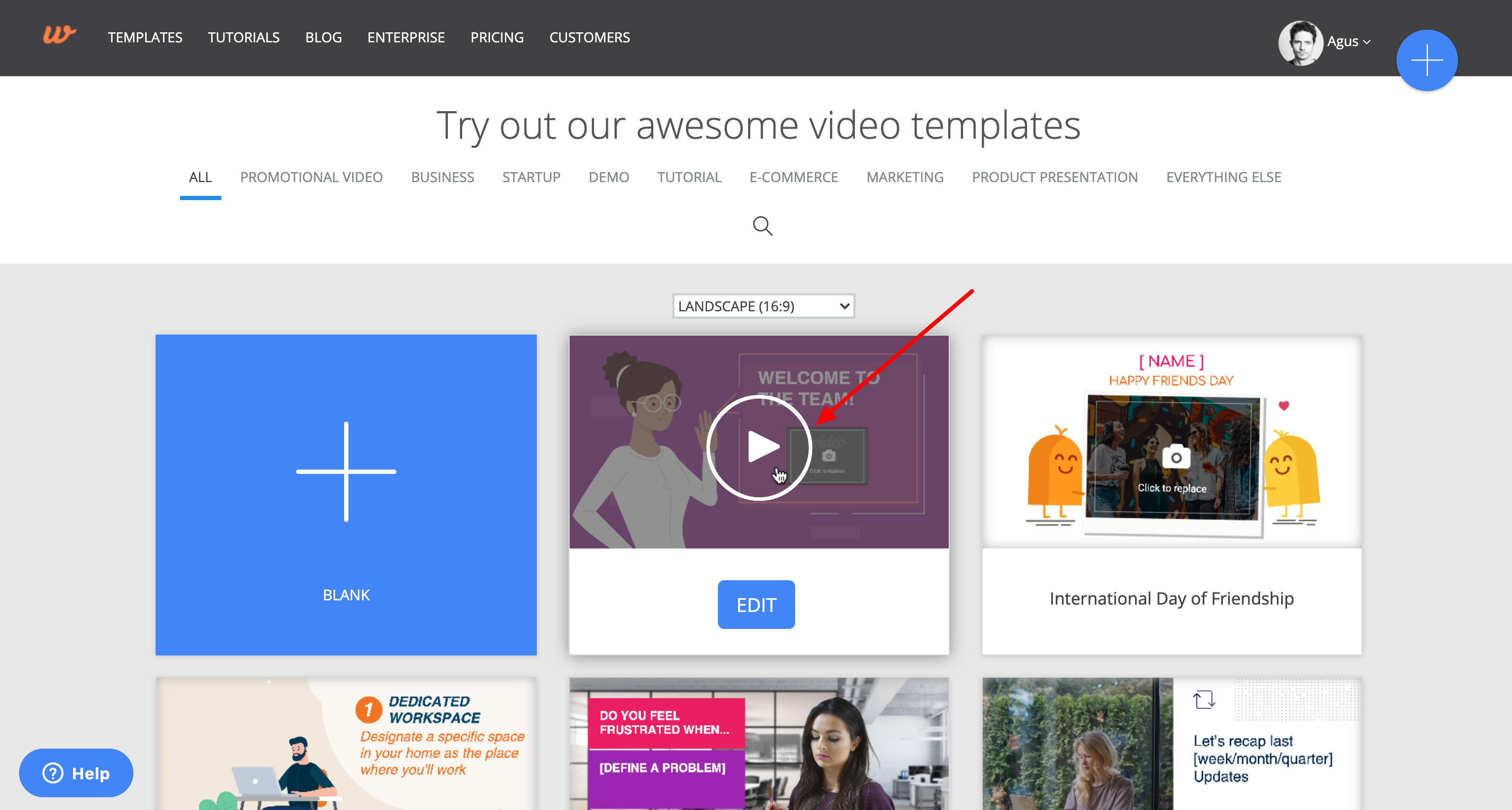 3. When you open a wideo, you can choose between Edit and Create Mode on the top toolbar.
Use the Create Mode if you need to make more complex edits. You will have access to all the editor's features.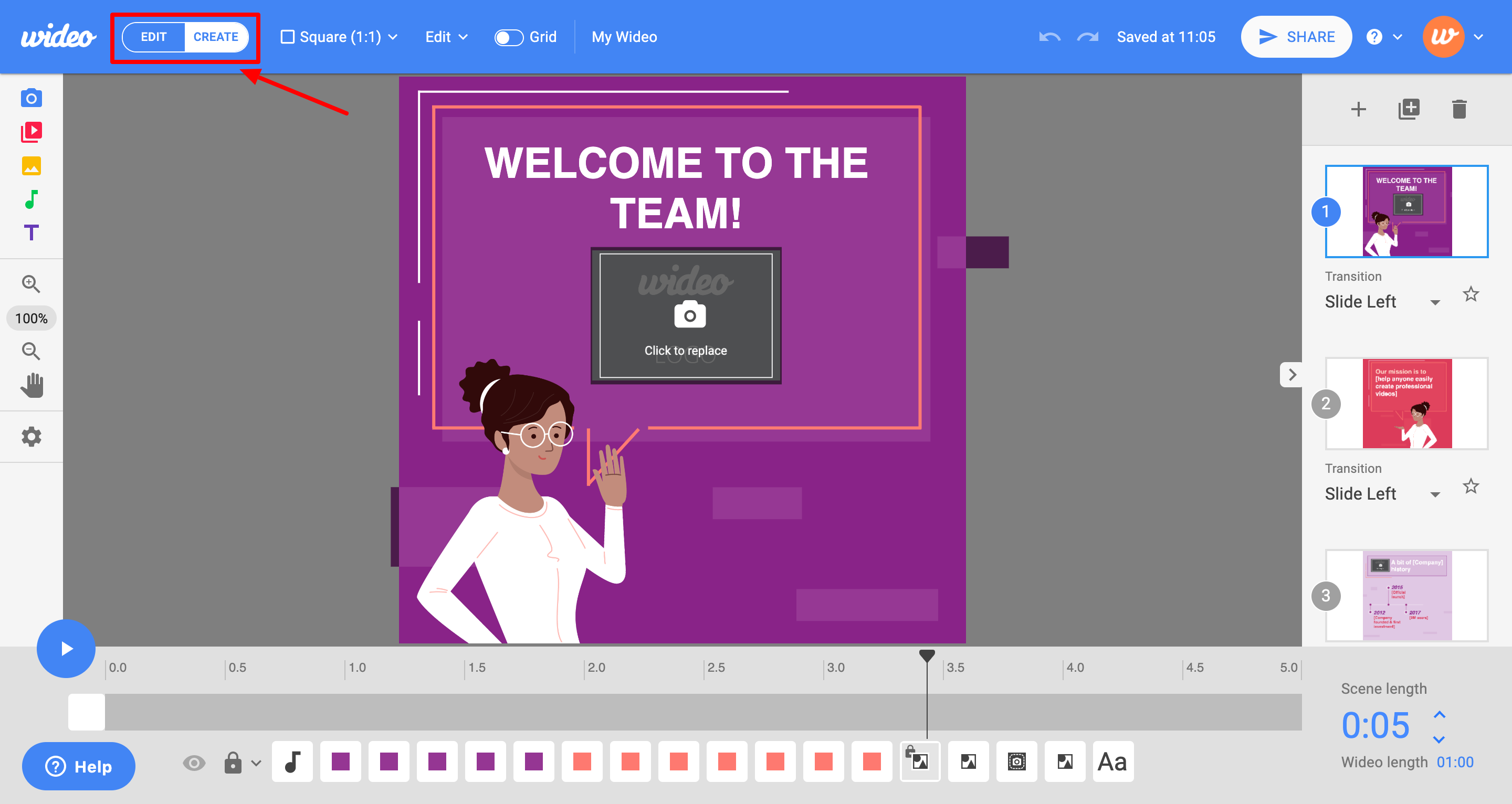 Use the Edit Mode to work with a more basic workspace that includes fewer features. You can edit your template in a matter of minutes by changing texts, images, and backgrounds.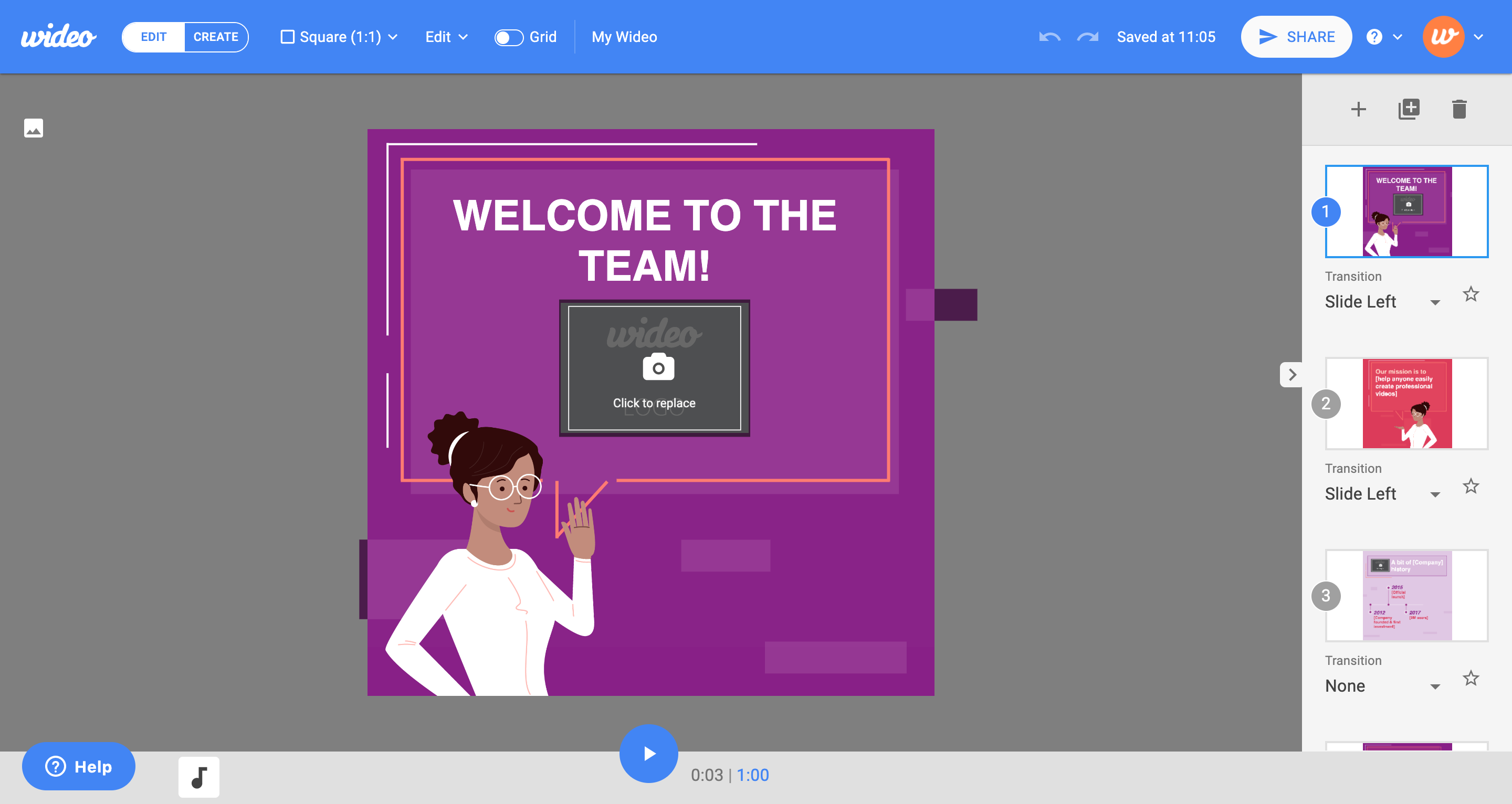 You can switch from one mode to the other at any time, giving you full editing control, access to object libraries, and control over the timeline.
In both Edit & Create Mode you can perform these main actions to edit the template:
Add a scene template
Duplicate, delete or change scenes order
Change aspect ratio
Change the length of the scenes
Note: to add new objects to your wideo (such as texts, images, videos, or music) you will need to switch to Create Mode. However, you can swap an existing image with an image or video from the Wideo library or from your computer files.
Watch this short video tutorial to learn the basics of editing a video template