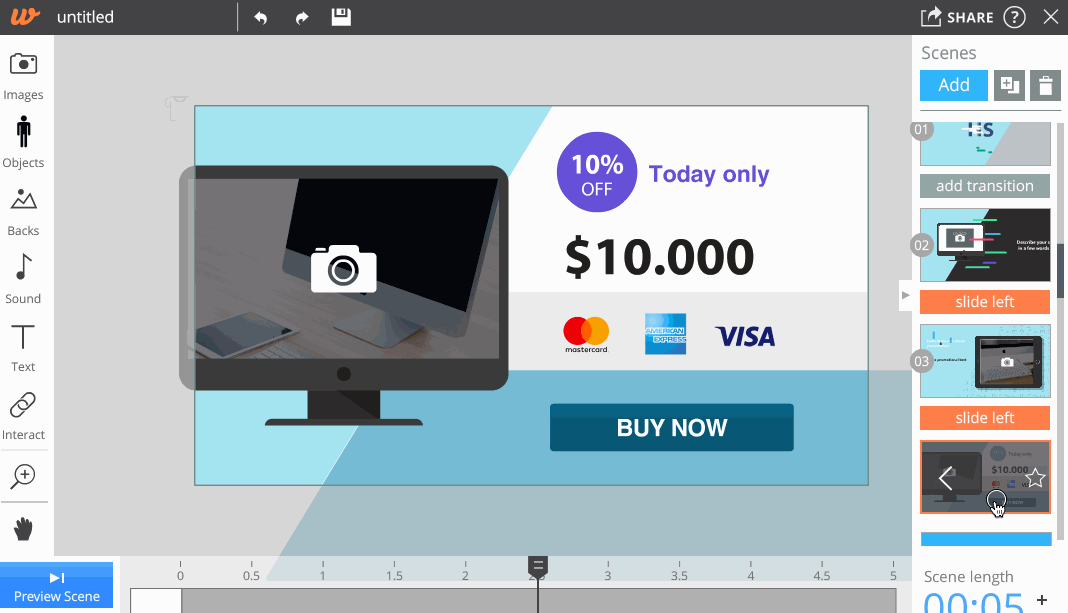 To customize a template with your own images, just select the image you want to replace, click "replace this image" and choose a source to select your images (Upload a new one from your computer, select an image from your Wideo library, or search images in Google).
Once you've selected a new image, you will be able to scale, rotate or move it to look good in the template placeholder and click "OK" to confirm.
You can edit it again pressing "Crop" from the object menu.
Look also how to change a text in a template.