Every wideo template has a set of colors applied to backgrounds, shapes, and texts. You can easily change them to apply your own brand palette to the whole wideo in just a few clicks, rather than editing each object on every scene.
Note: you can also use this feature on any of your wideos, not just templates.
1. Open a wideo, select any shape or text in the scene and click the color circle in the object toolbar to access the color editing panel.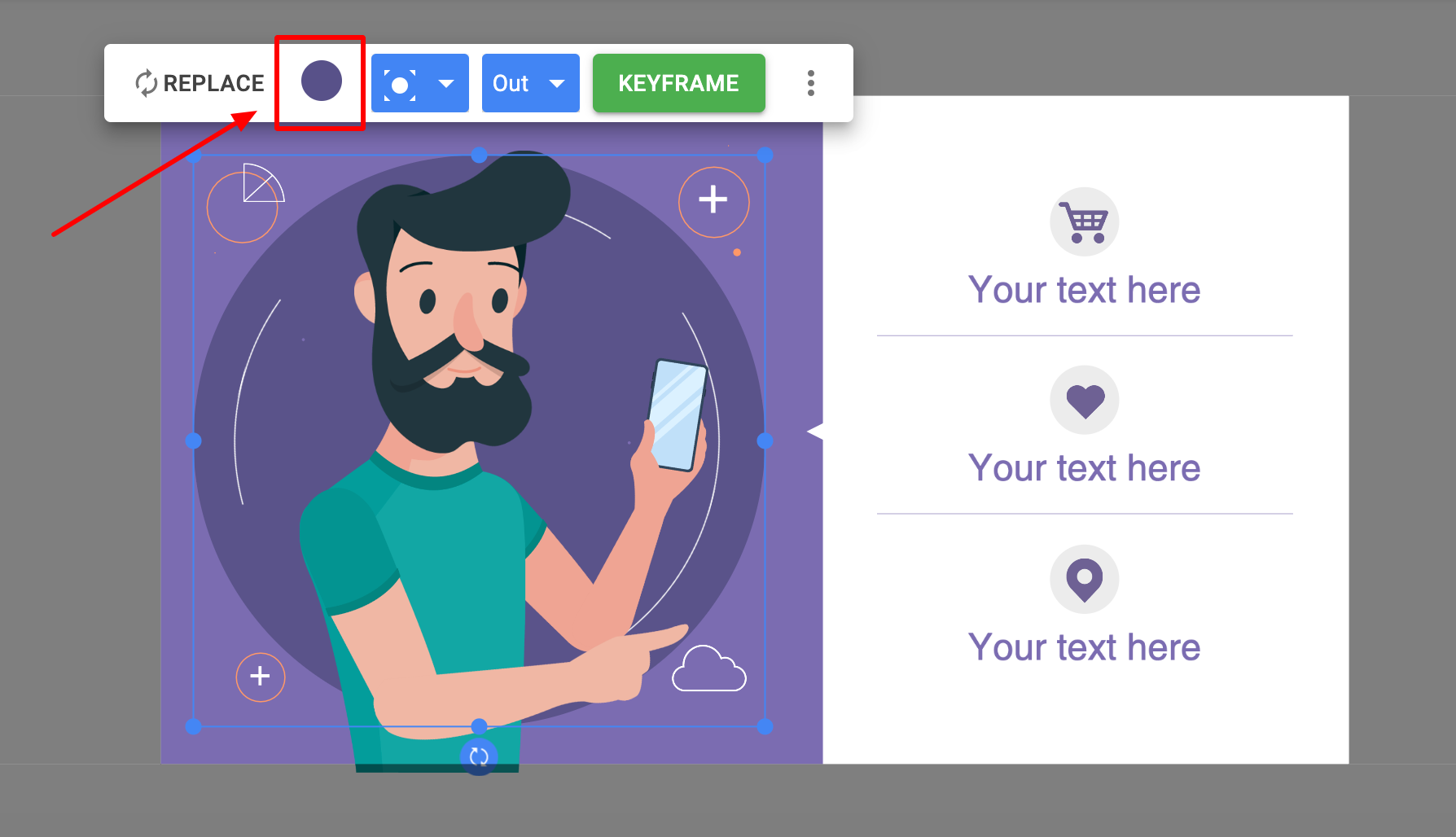 2. You will find in the right-hand panel three groups of colors: Template colors, Predefined colors and Your colors.
Under Template colors, you'll see the colors that are being used in the wideo template for texts, shapes, and backgrounds. Click on any of the colors.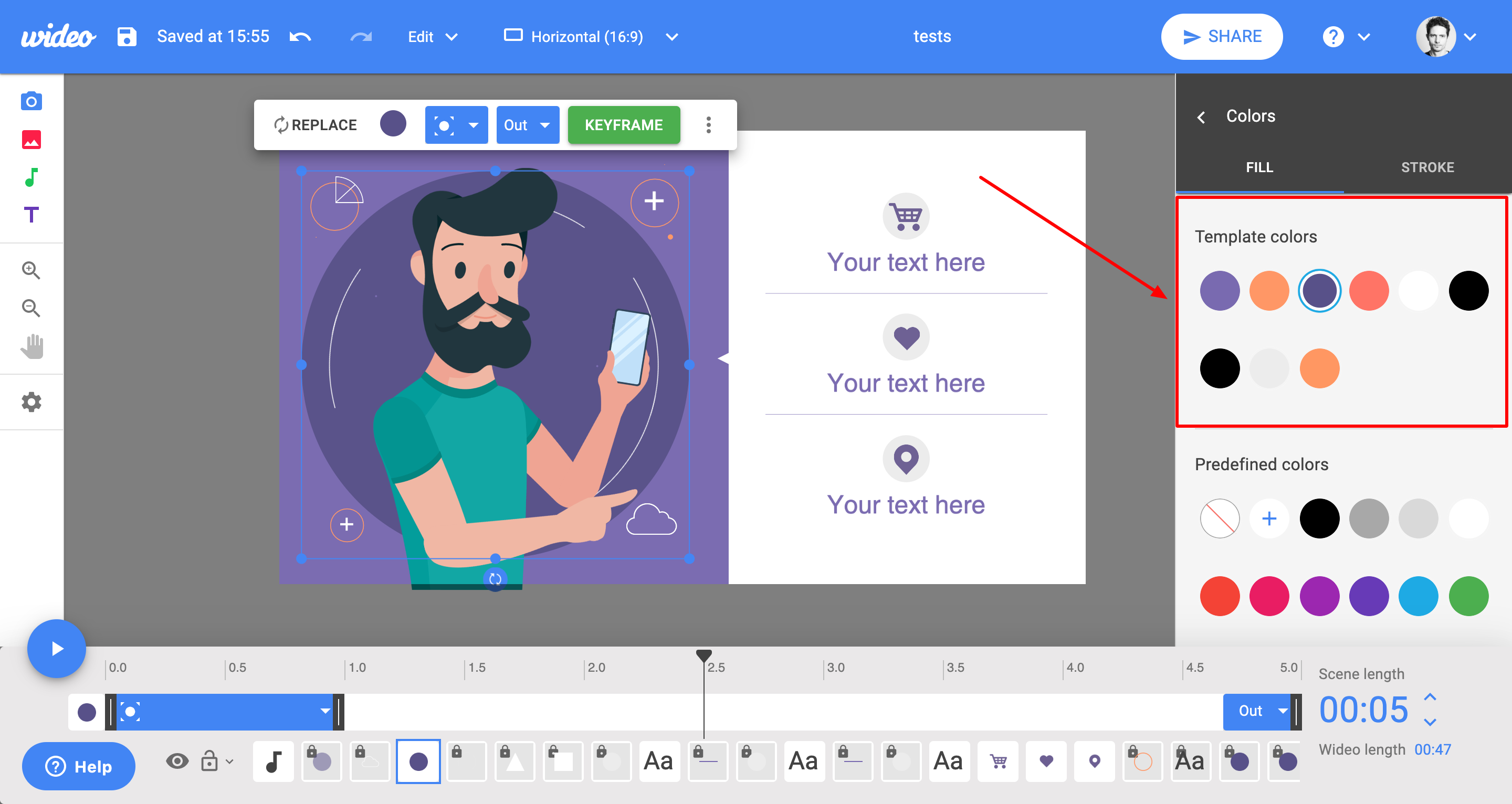 3. Use the color tool to find your new color or enter a 6-character hex code.
Switch Apply to all on and click Apply if you want the original color to be replaced by the new one in every shape, text, and background for all the scenes of your wideo.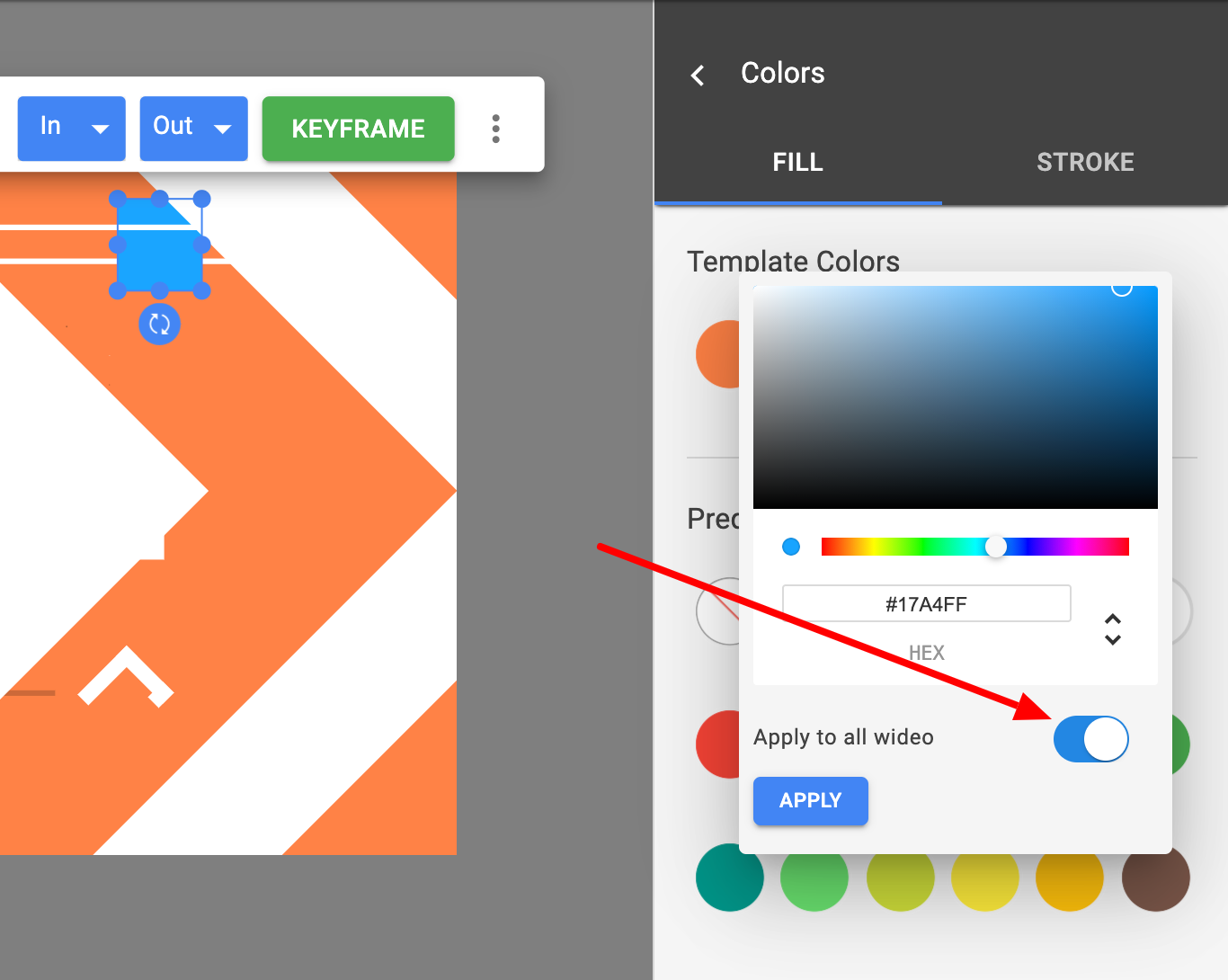 4. All of the wideo objects that had the original color will be automatically changed to have the new one.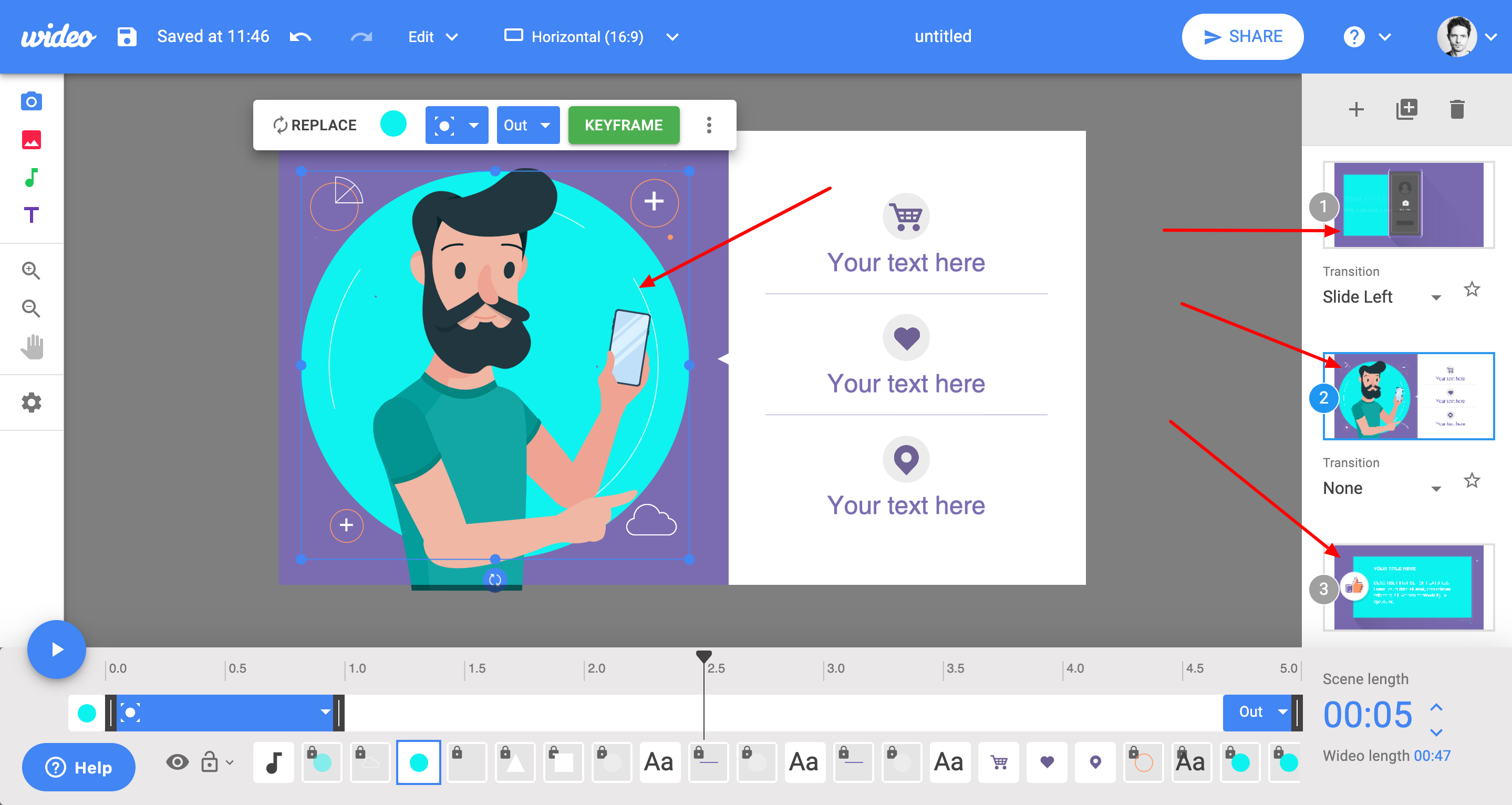 5. Repeat steps 2 and 3 to keep changing your wideo color palette quickly and easily.
Tip: you can also edit the wideo colors by clicking the backgrounds button in the left-hand toolbar.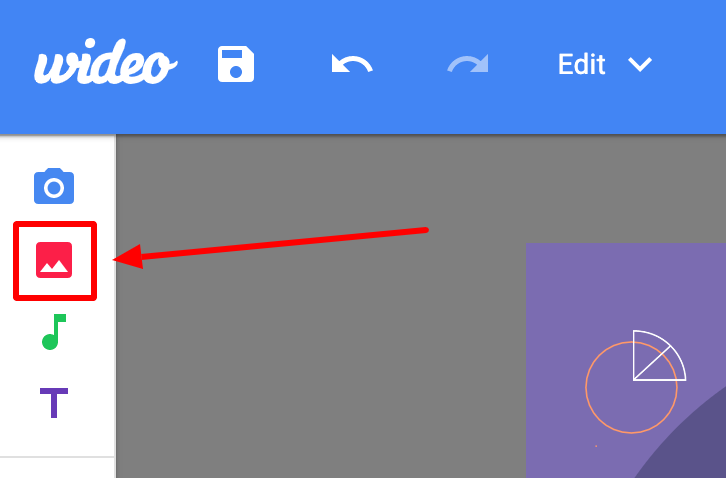 Then go to the Colors tab.