Follow these steps to add or change your scene background. You can choose between custom colors, library backgrounds, upload your own images or search for stock images to use as backgrounds.
1. Click the background icon in the left toolbar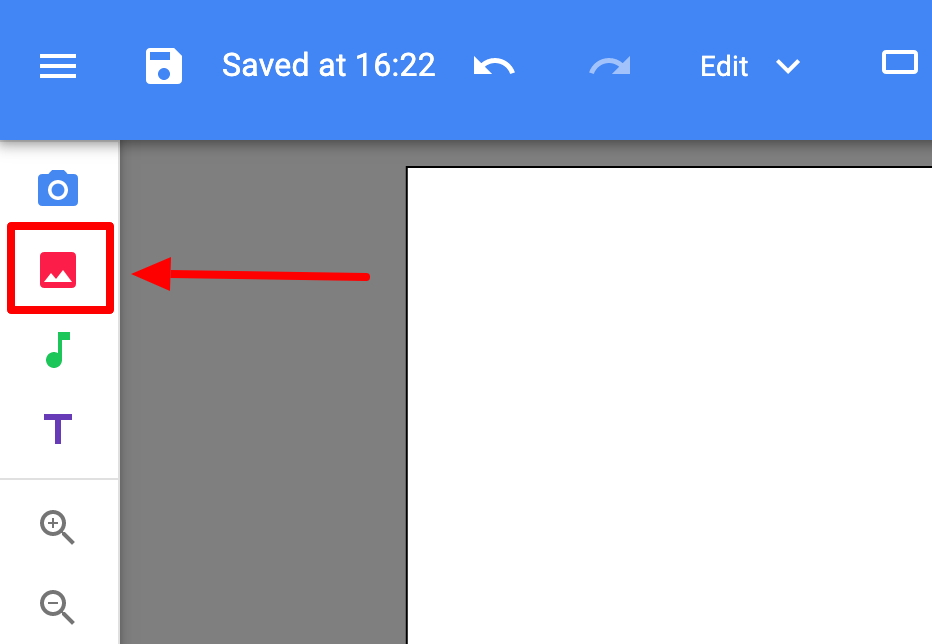 2. Choose the image you want to use as a background or click upload to use an image from your computer.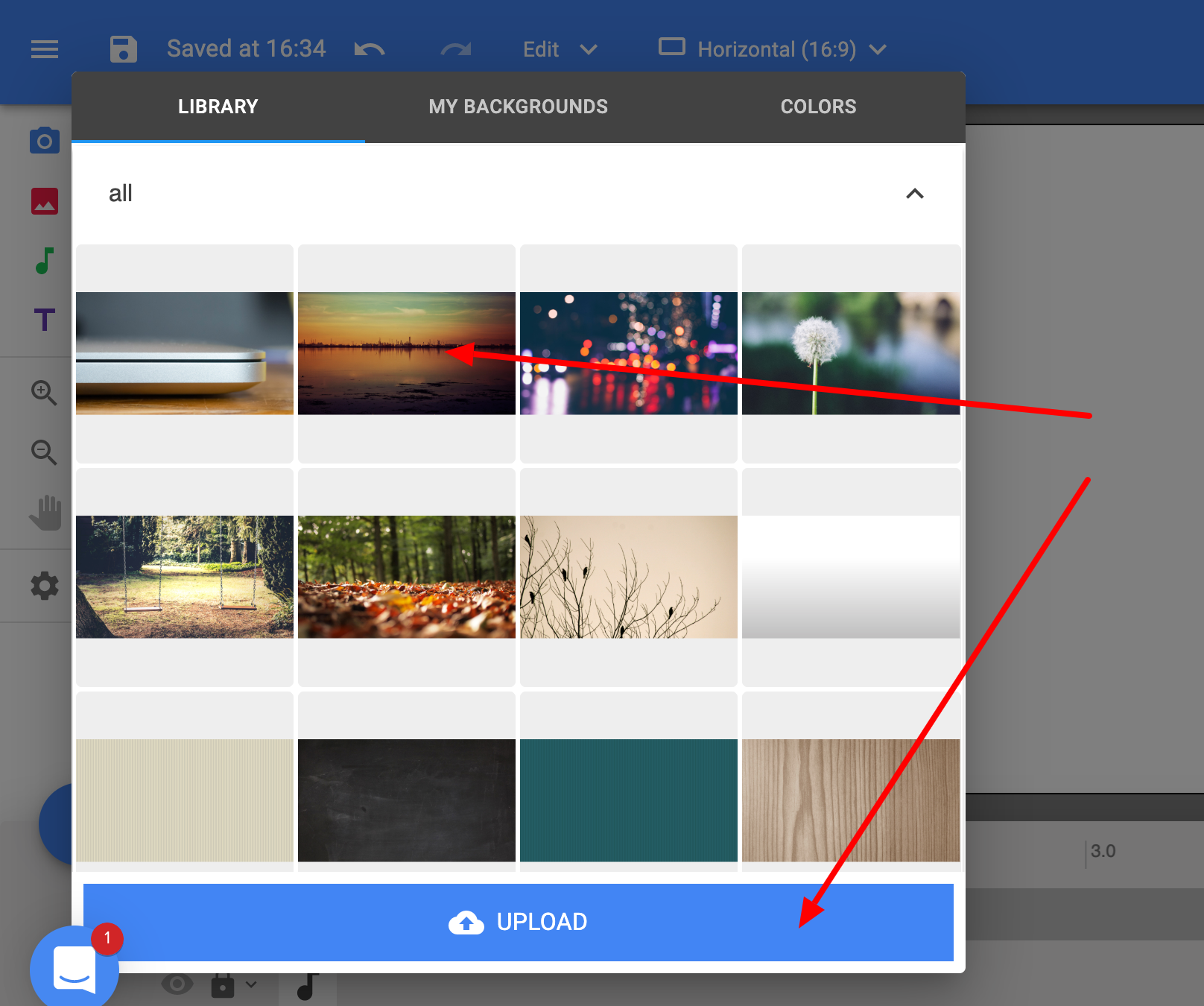 3. You can find your uploaded images in the tab "My Backgrounds". From this section, you can also browse between more than 970,000 stock images and also from Google.
Read Adding stock images or search in Google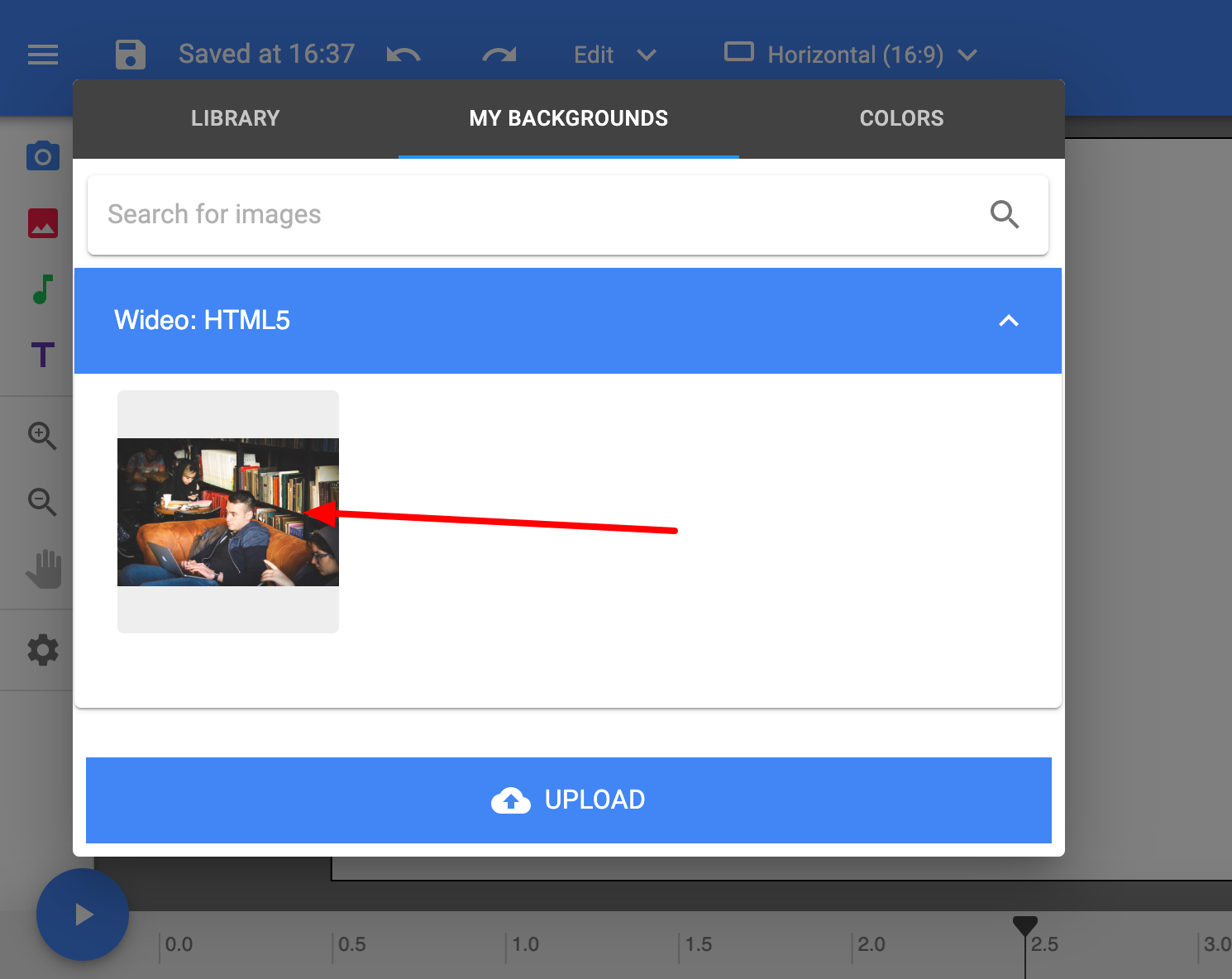 4. In the Colors tab, you can use the library or custom colors to apply to the scene background.
Click the "+" button to add a custom color.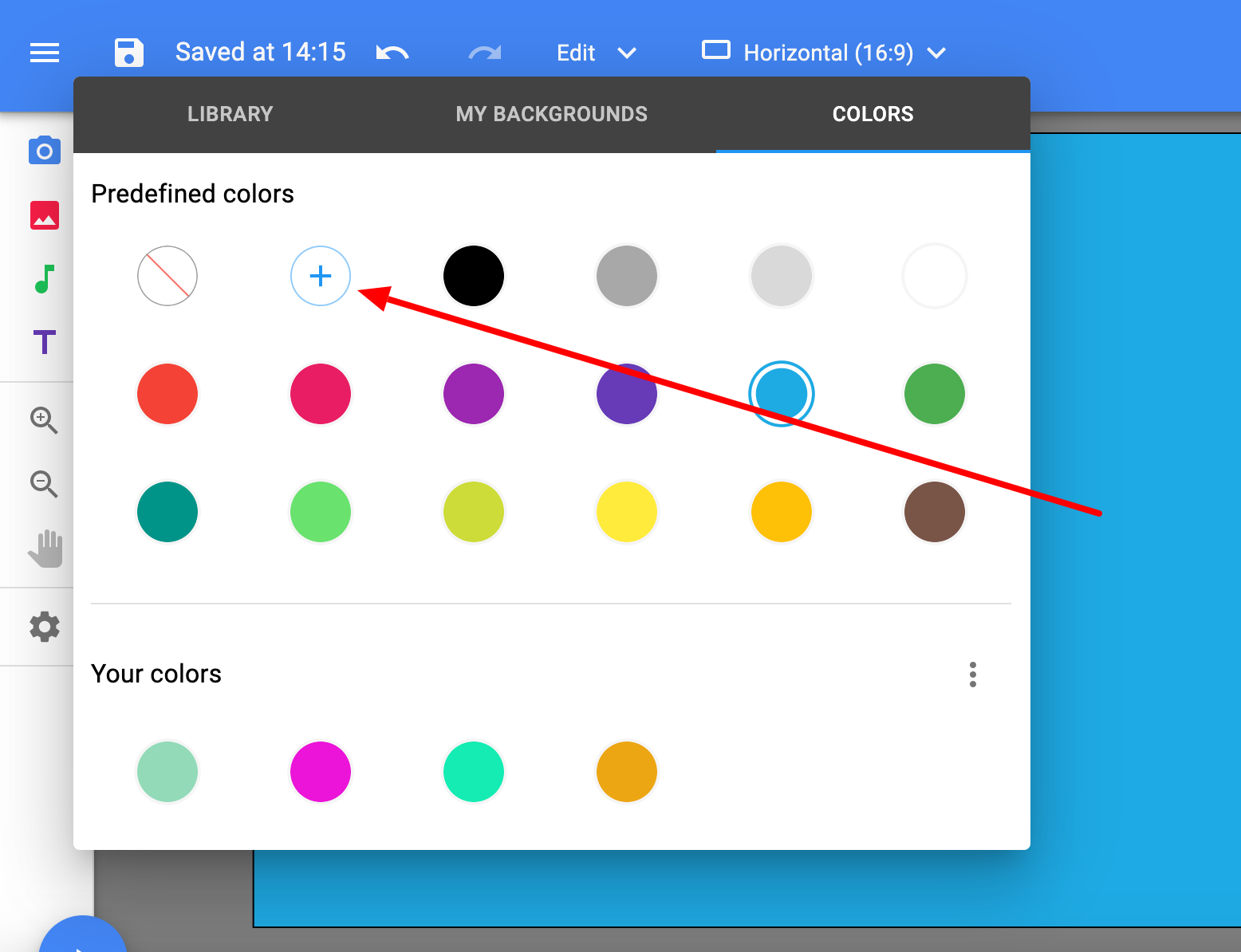 5. Enter your hexadecimal color in the input field, including the "#" sign. Click the disk icon to save the custom color.
Note: Custom colors will be visible in all your wideos and can be used not only for backgrounds but also for texts and shapes. This helps you keep a coherent branding style in your wideos.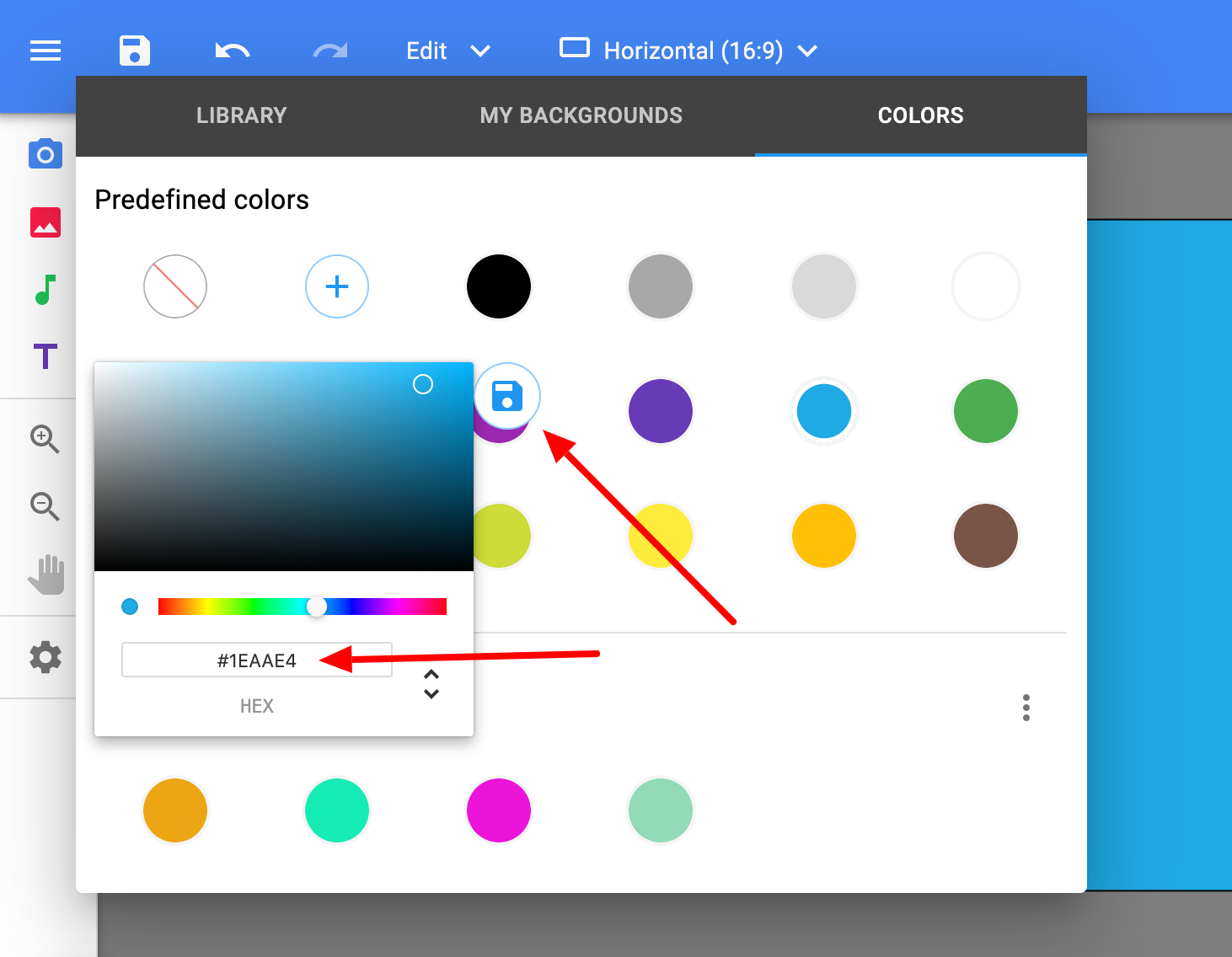 Click these arrows to toggle between hexadecimal color codes, RGB and Hue Saturation Lightness.