You can now upload your wideos to the Facebook pages that you manage.
We recommend uploading your wideos to Facebook using a square aspect ratio (1:1) so that it's optimized for viewing on social media feeds.
1. Click the Share button in the upper-right hand corner of your screen.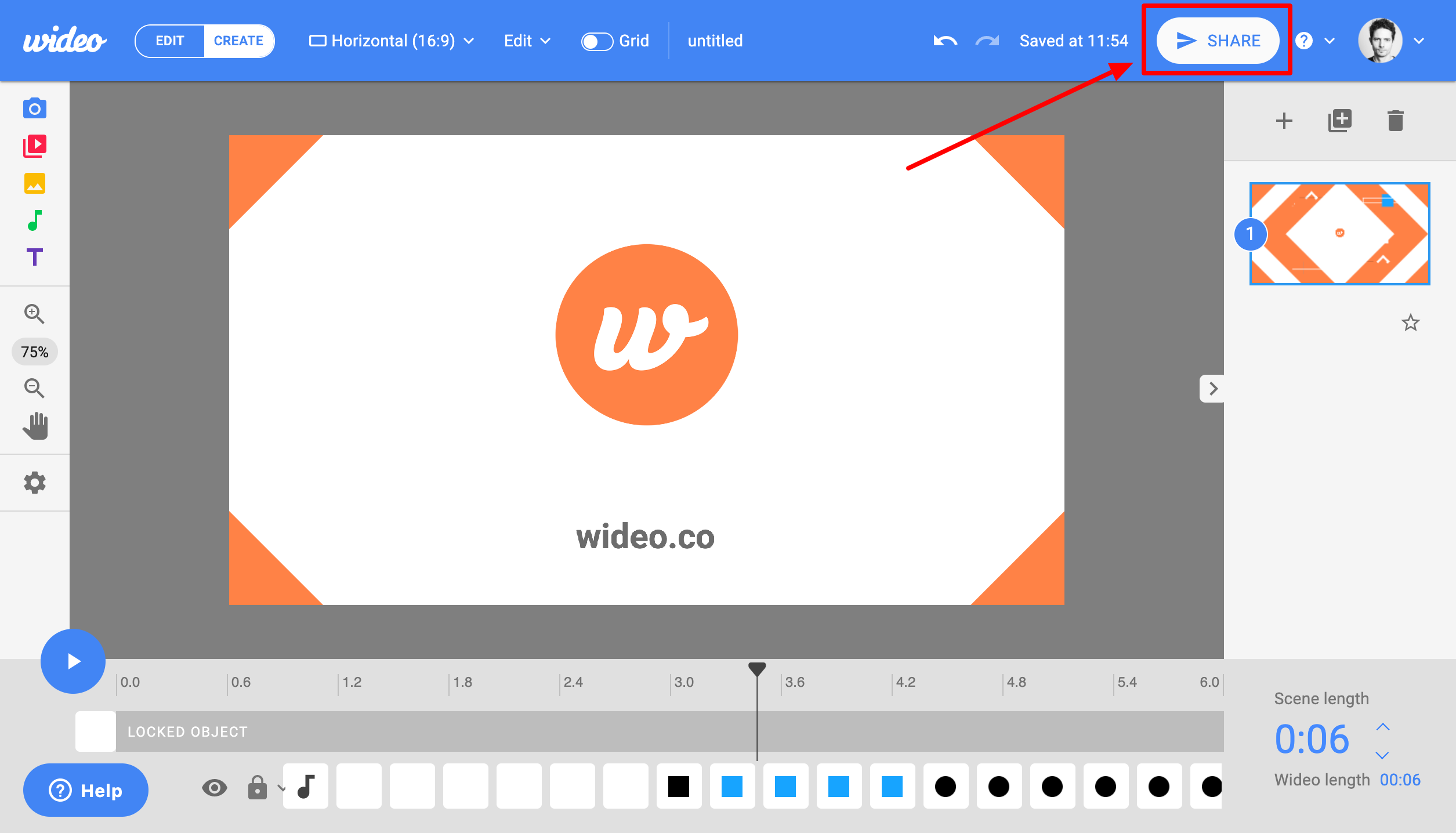 2. From the sharing pop-up, click the Facebook icon.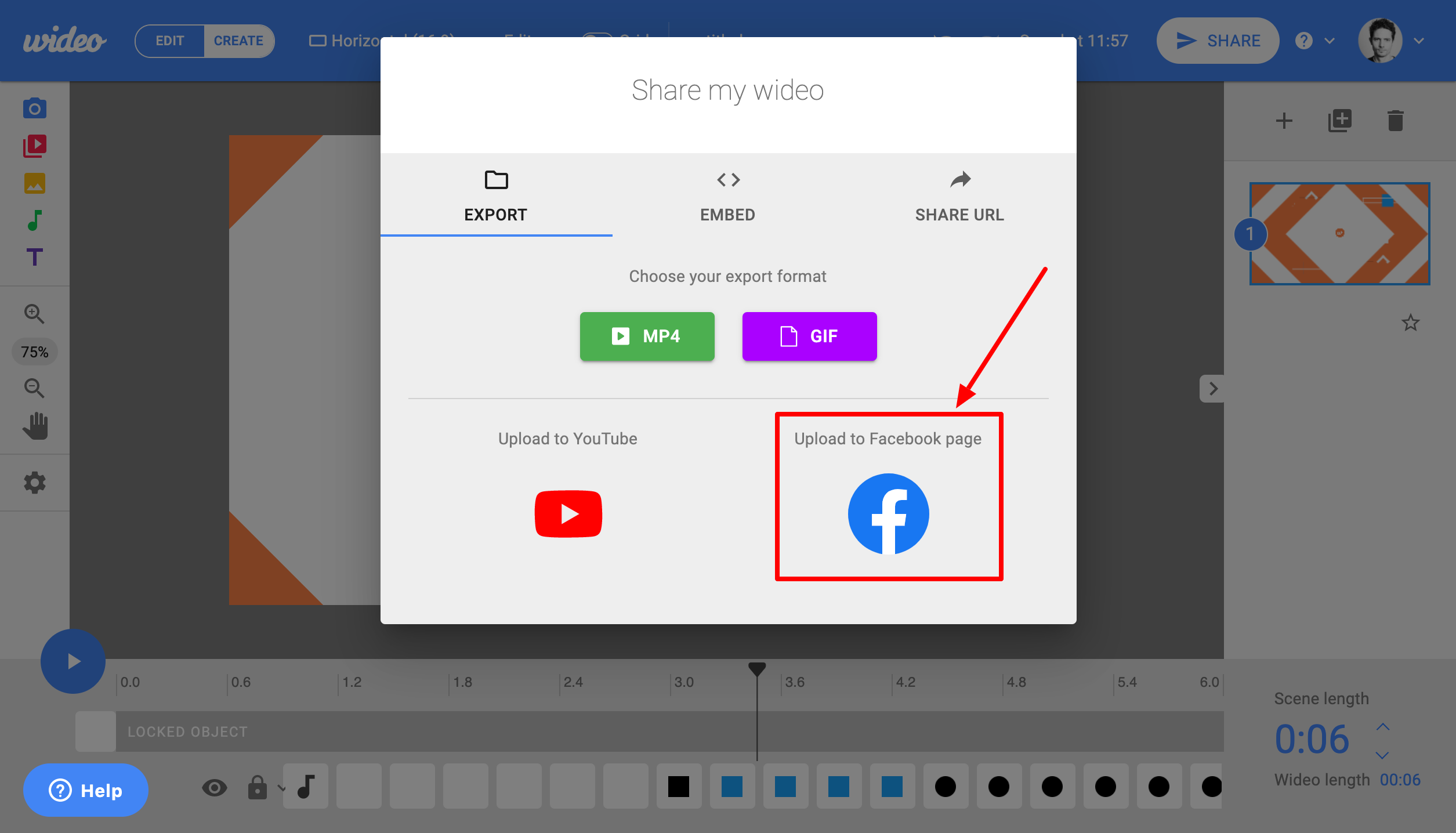 3. If you haven't previously linked your Facebook account to Wideo, you will be asked to do it here. This will only happen the first time you share a wideo to your Facebook page.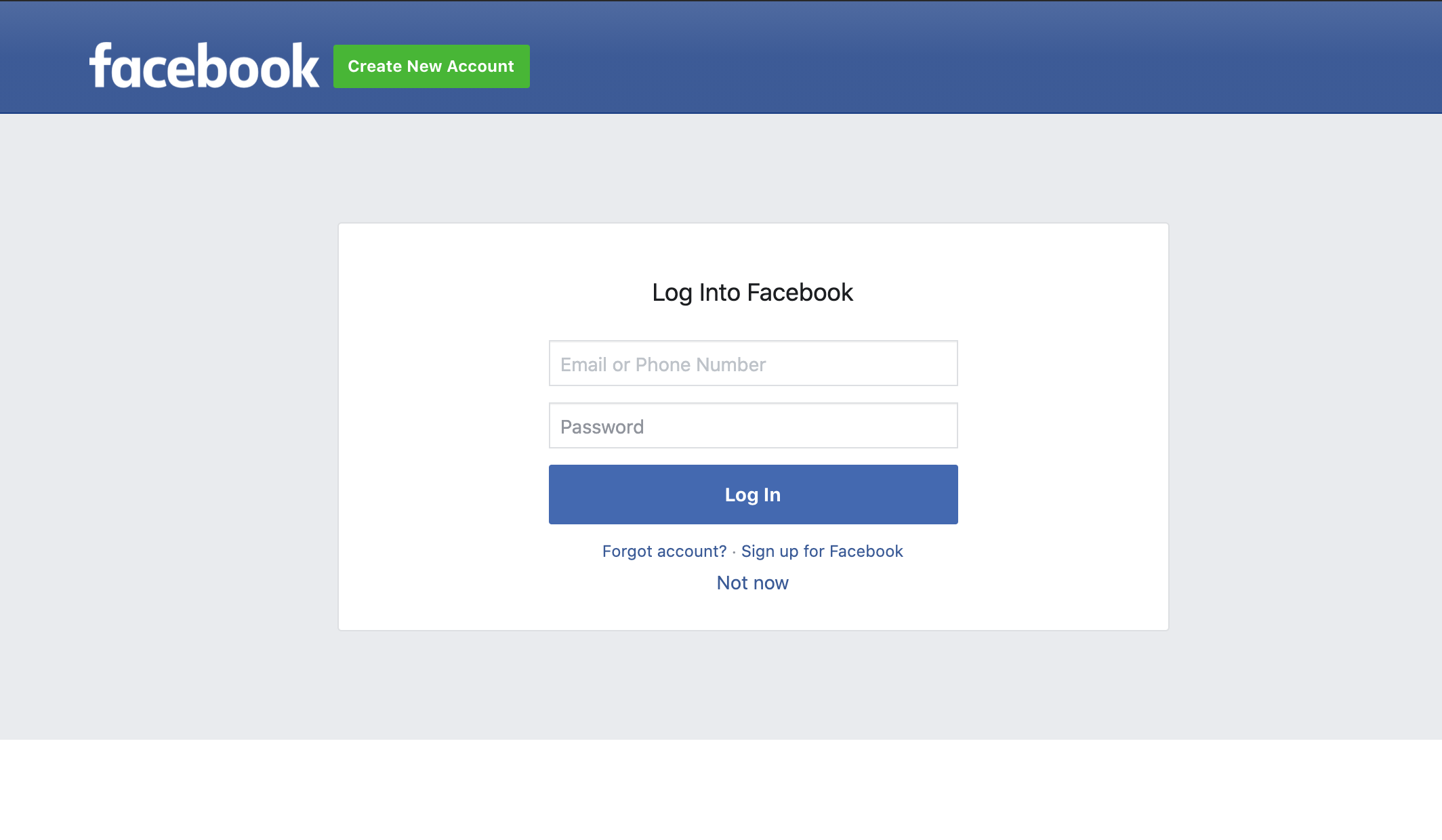 4. Confirm that you're signed up to Facebook with the desired profile.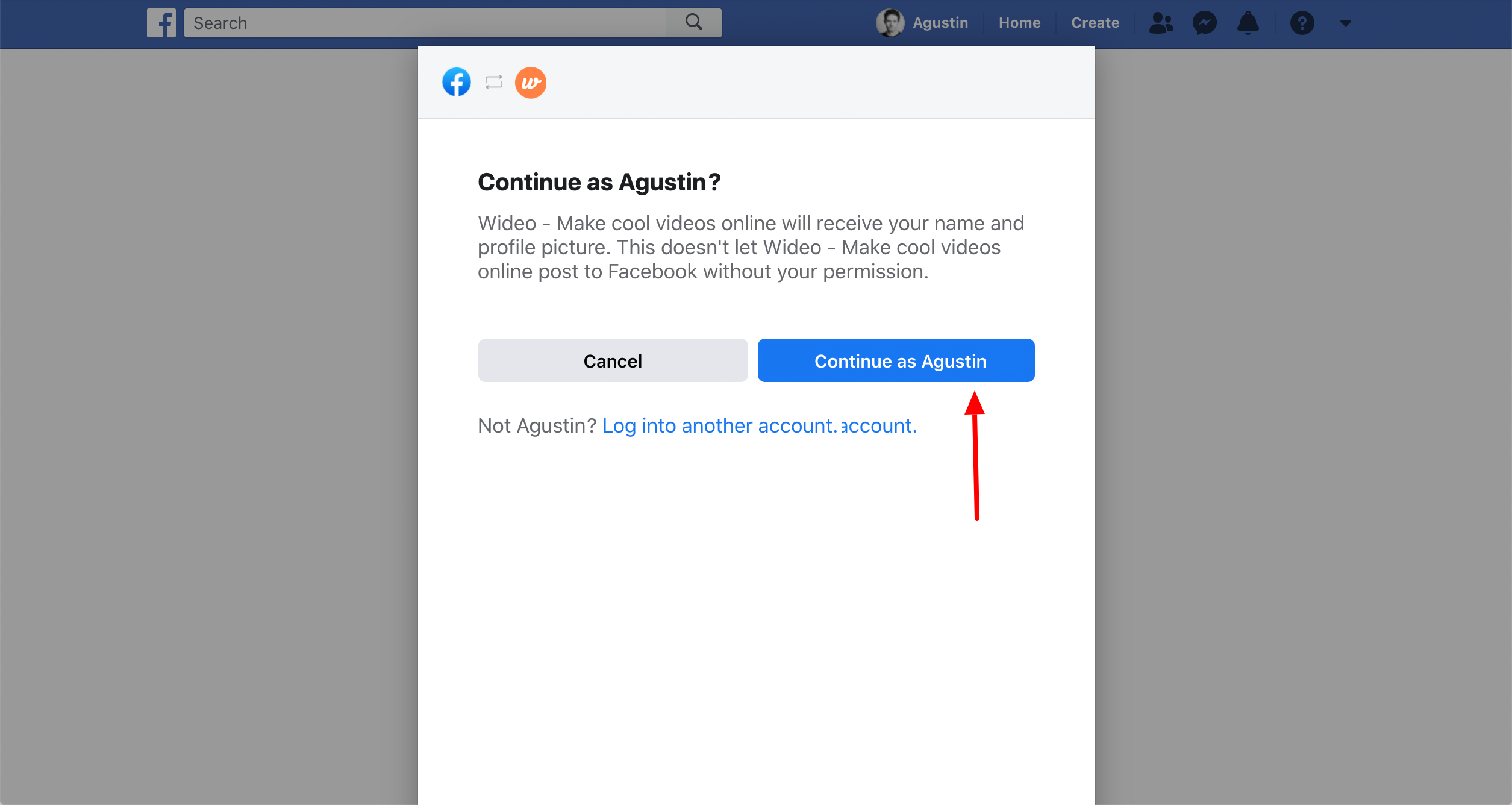 5. Mark the checkbox of the page where you want to post wideos.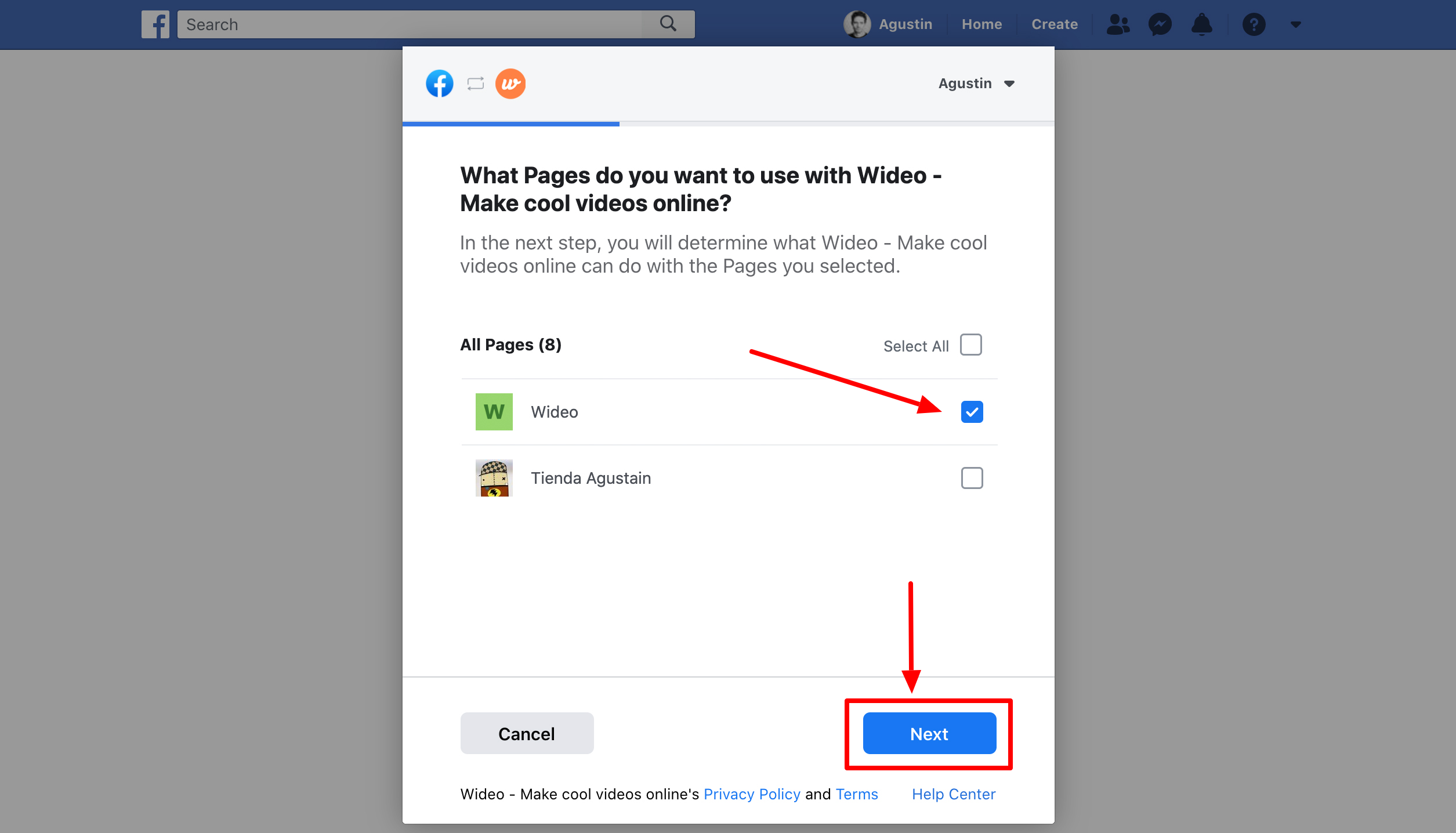 6. Confirm all permissions to allow Wideo to post your wideos on your Facebook page.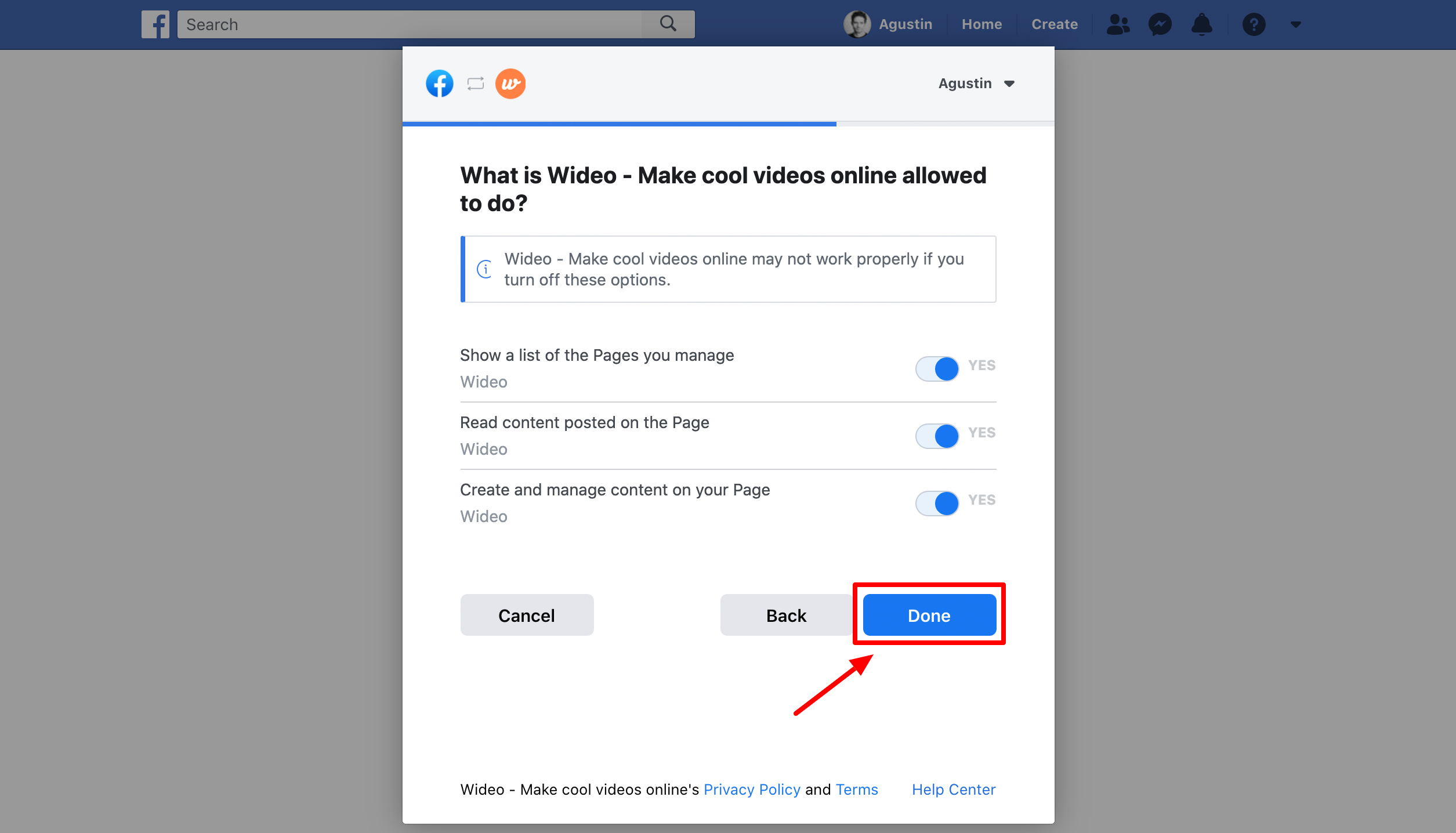 7. Click Ok.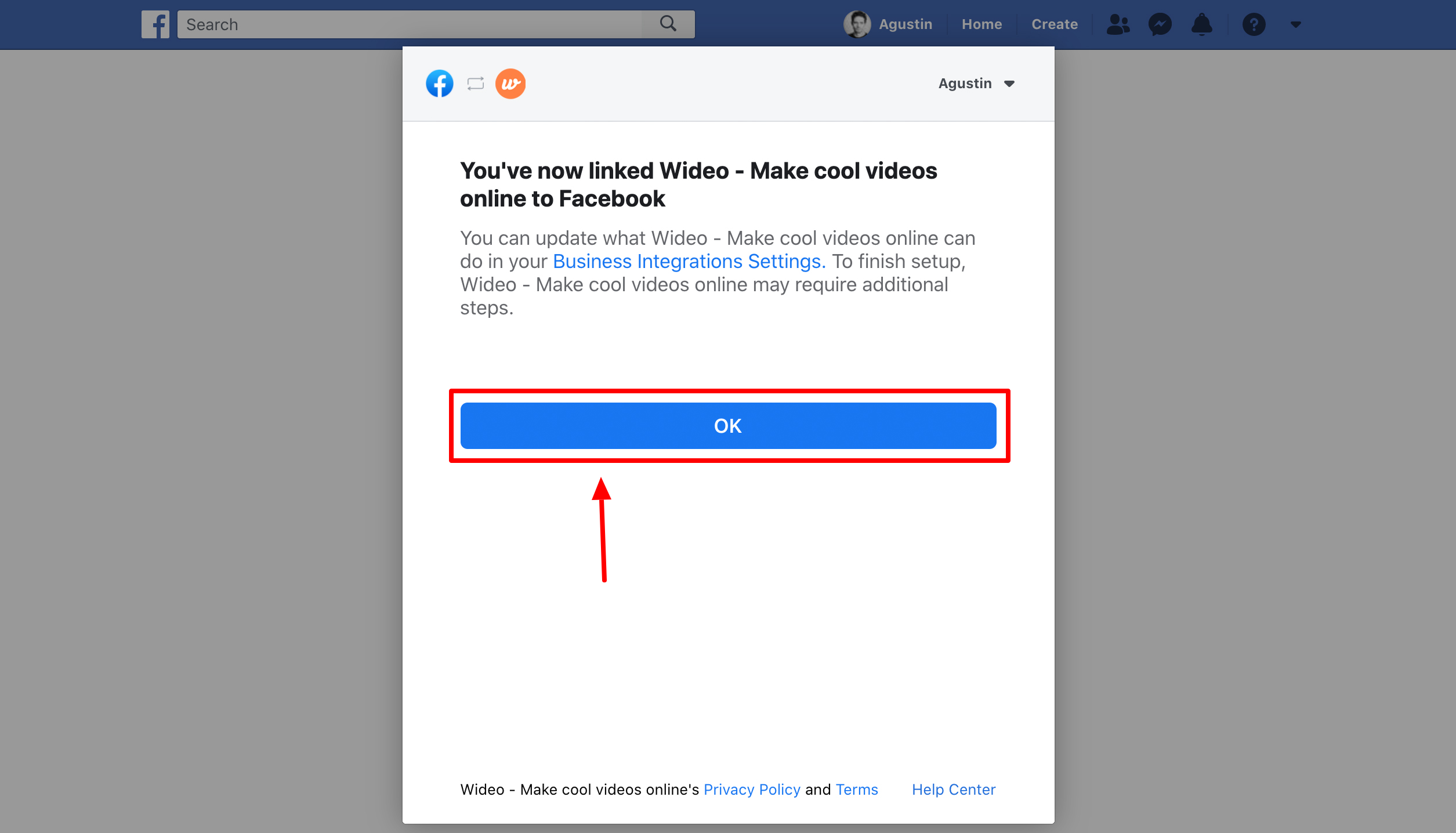 8. Fill in the information required to publish your wideo to your Facebook page and click Upload this wideo.
Here you will be asked to add a title, description, choose one of your Facebook pages (if you own more than one), and decide if you want to post the wideo directly on the page's feed or if you want to upload it as a hidden video that you'll post later.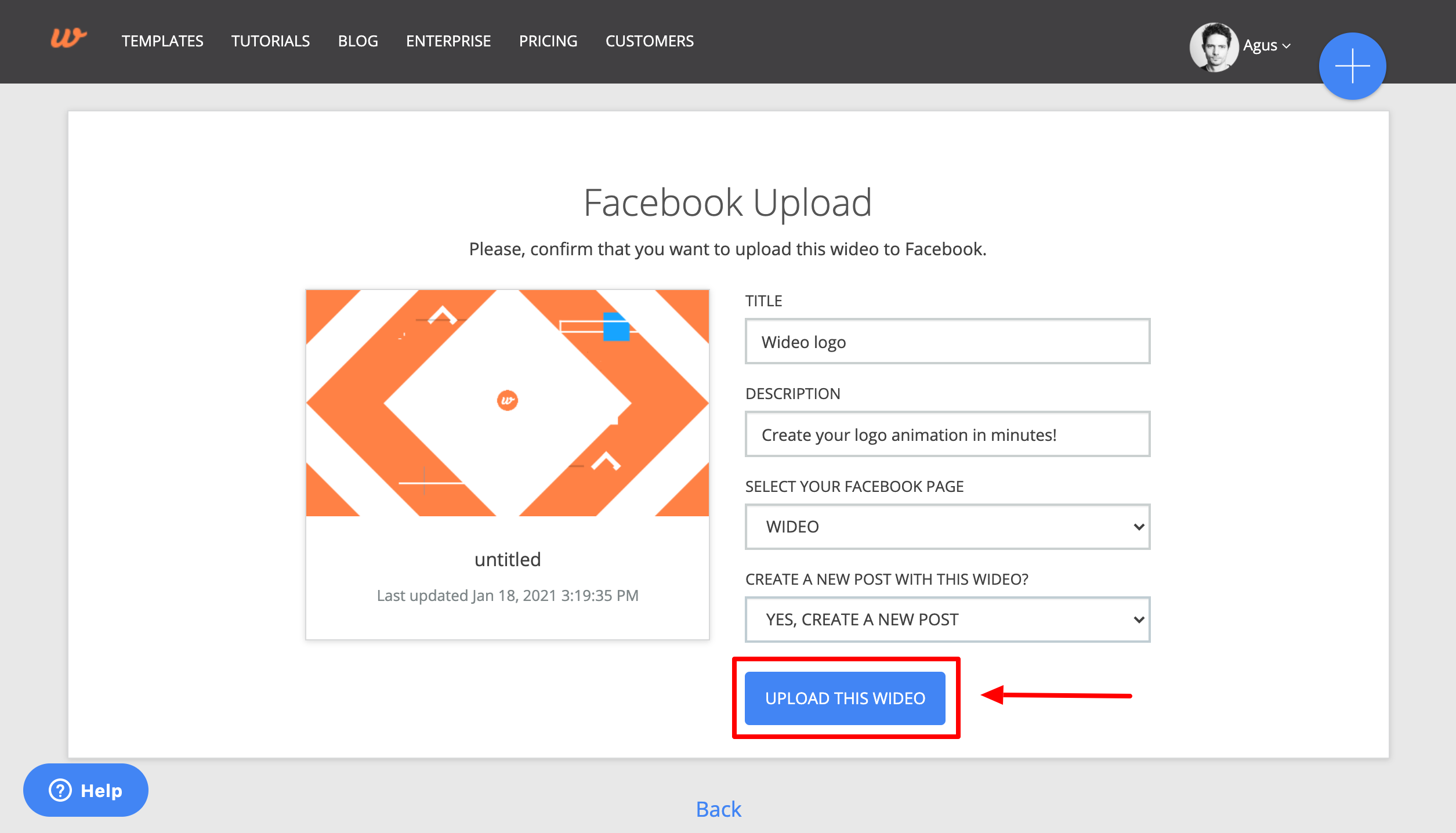 9. On the next screen you will see the wideo processing in real-time. Once it's ready, the Watch on Facebook button will appear.
Click this button to watch the wideo you've uploaded to your Facebook page. You will also receive an email notification with the same link.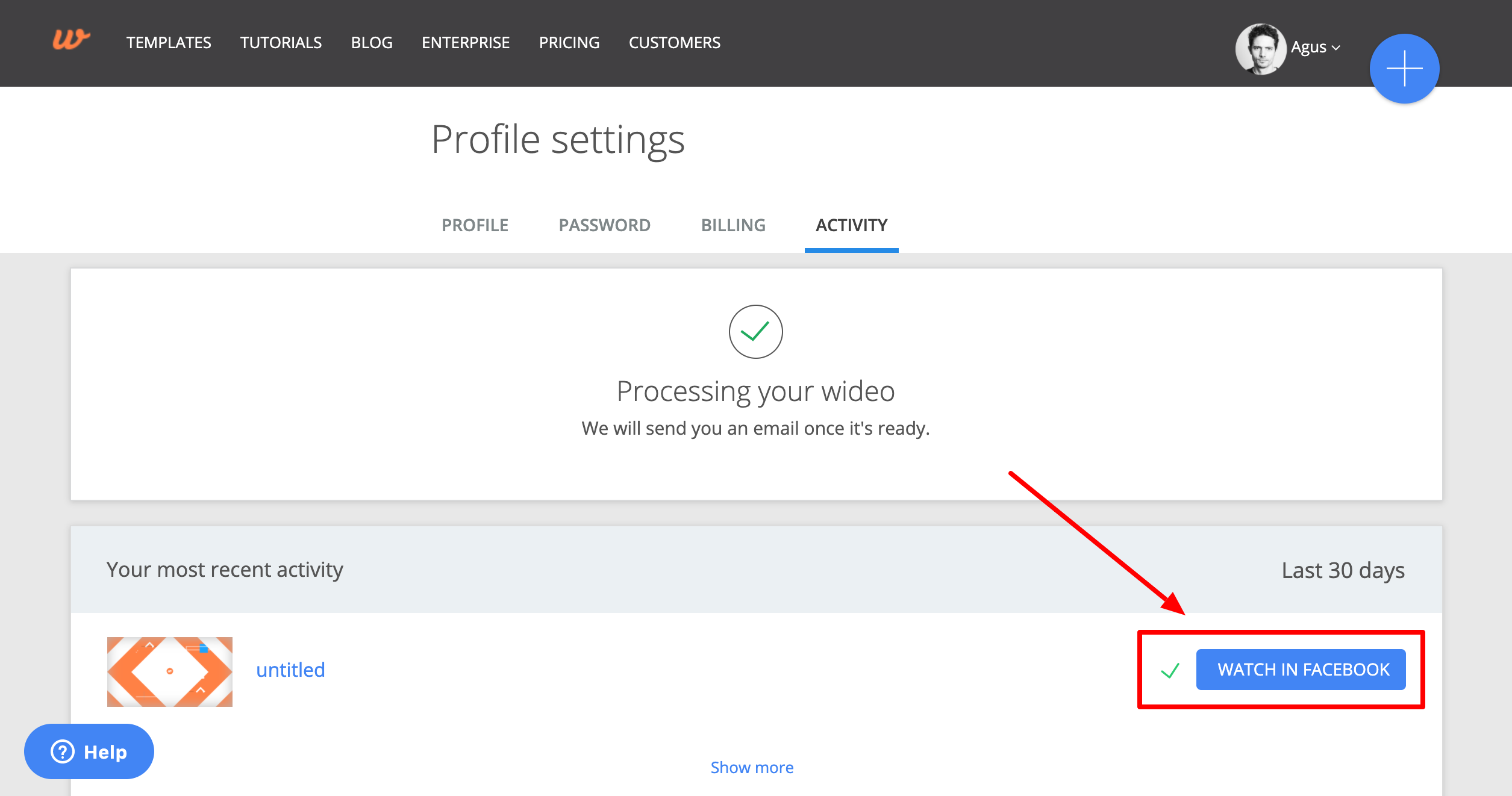 Once on your page, you will be able to perform all the Facebook actions with your uploaded wideo.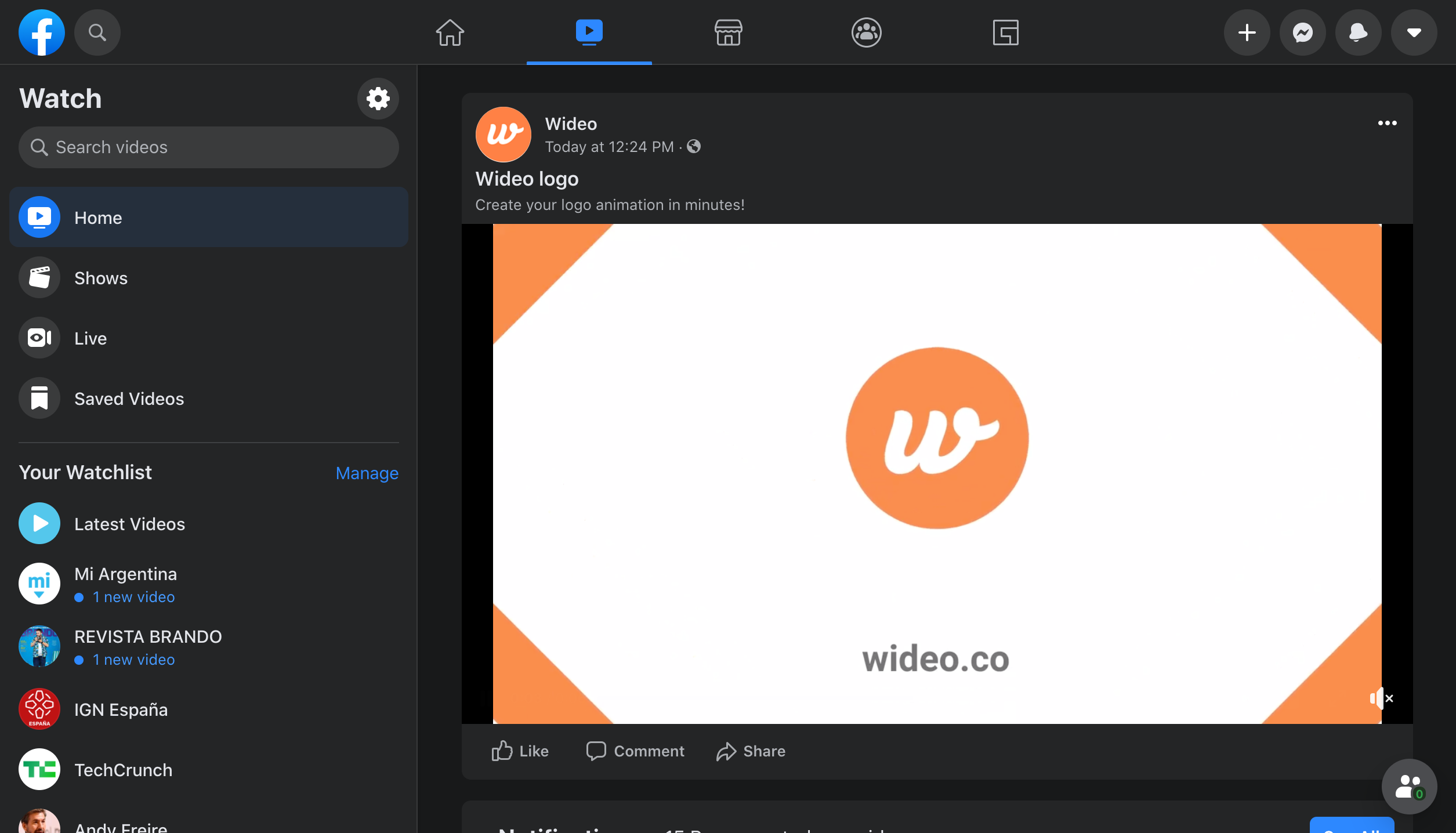 Access your wideo in Facebook Ads Manager
1. Go to the campaign in which you want to use your wideo.
2. Click the Add Media button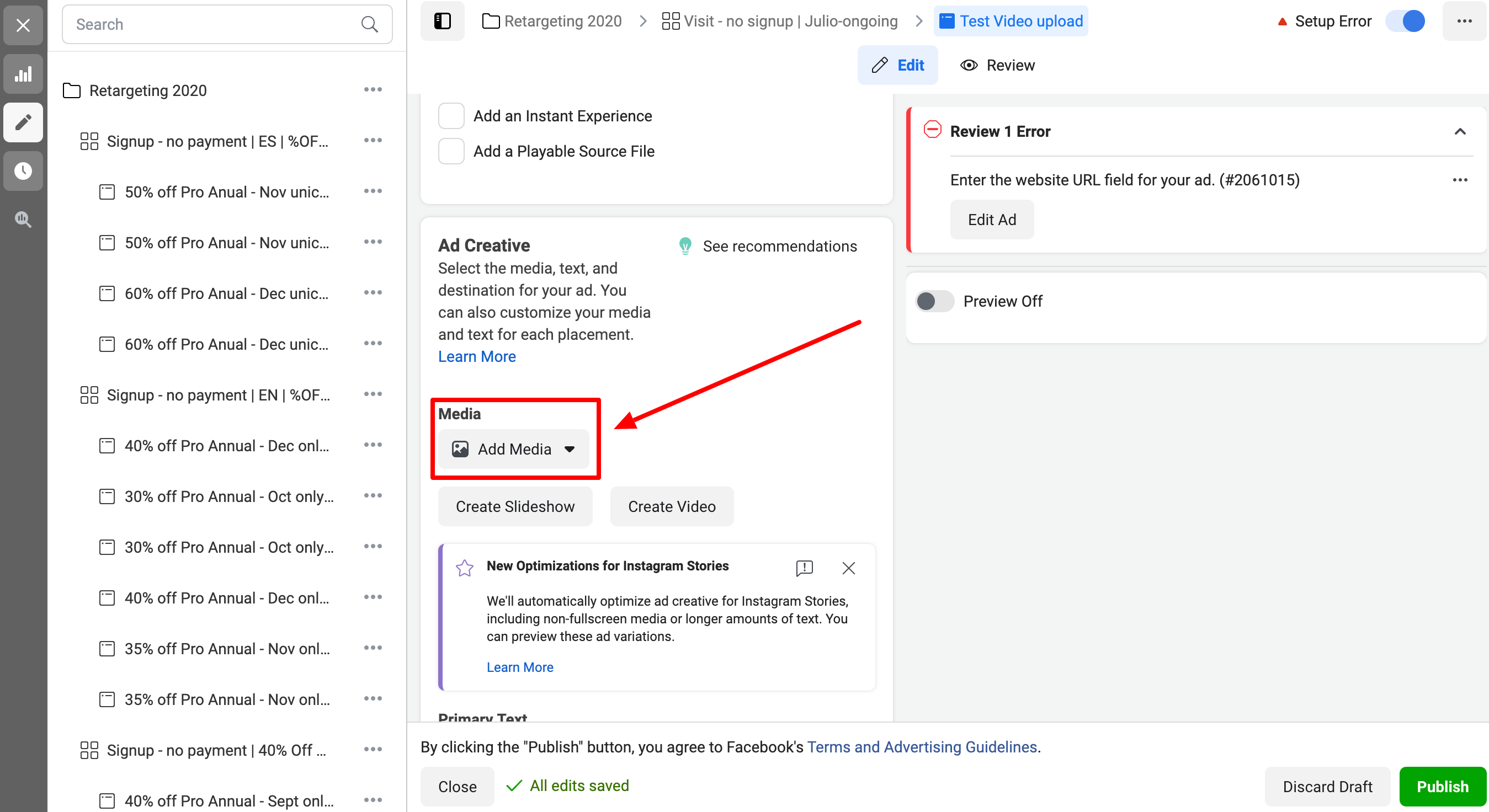 3. Select the Add Video option.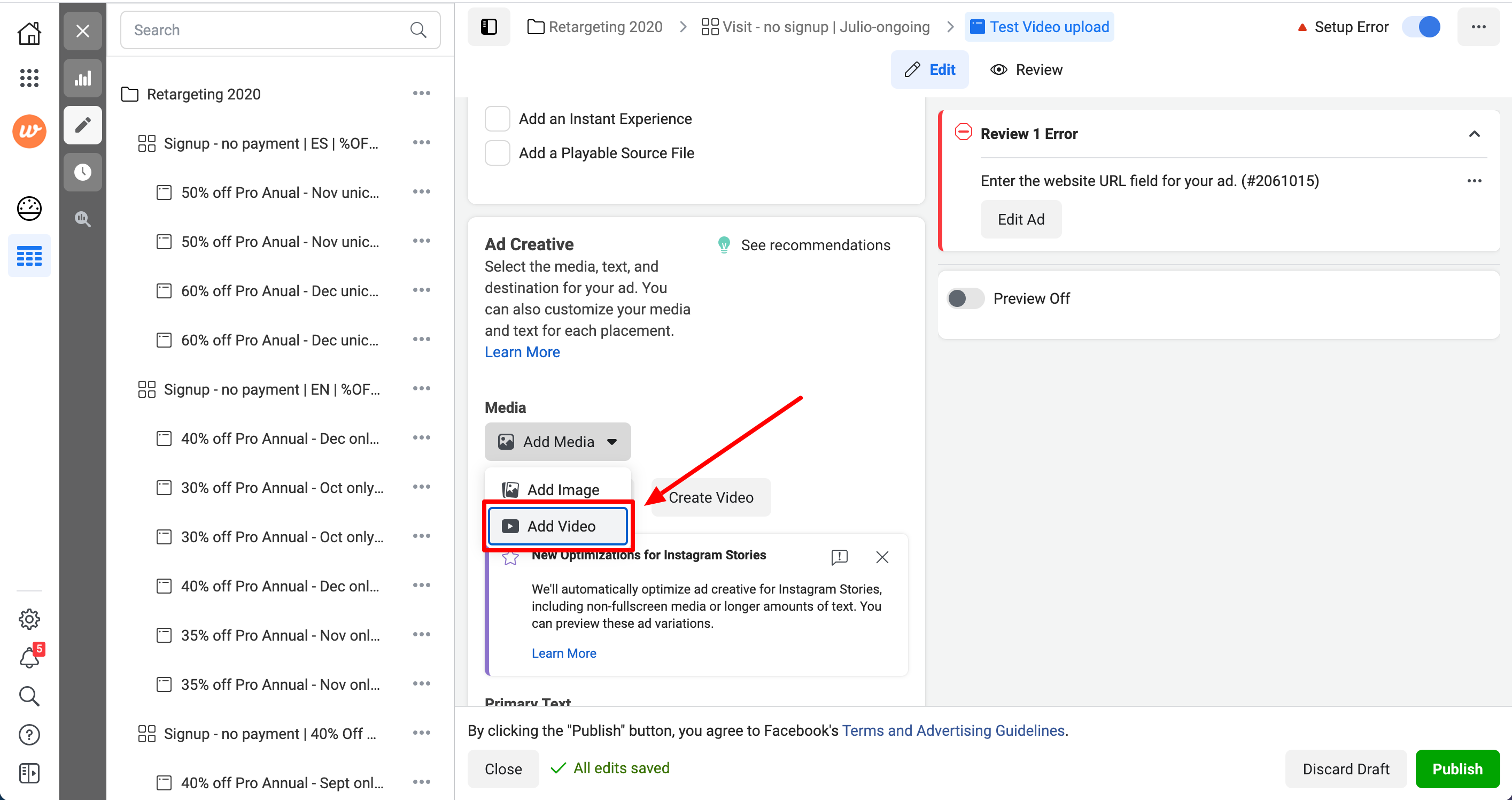 4. Click on Account Videos and select Page Videos from the drop-down menu.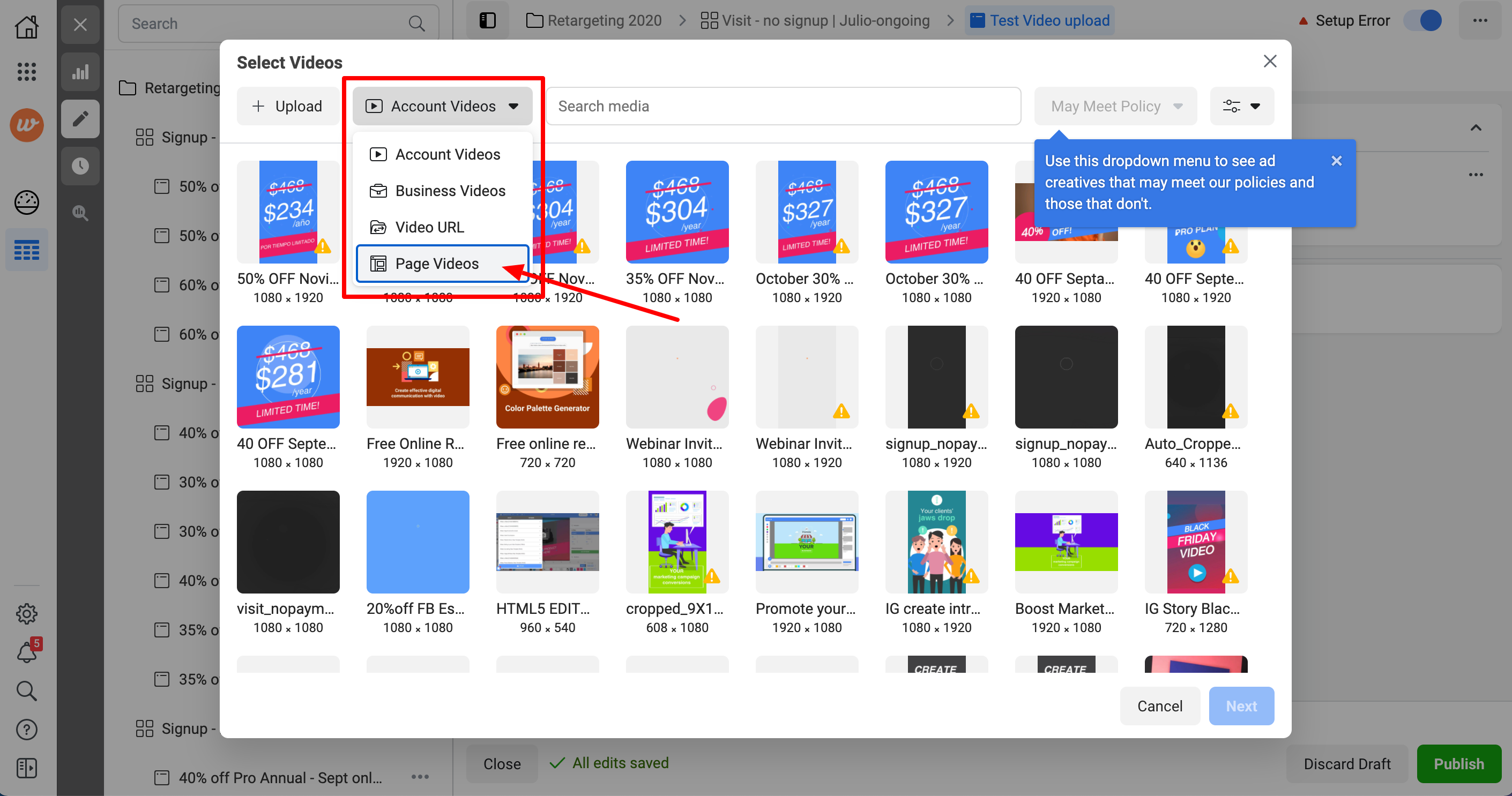 5. Select the video you want to use for the ad and click Next.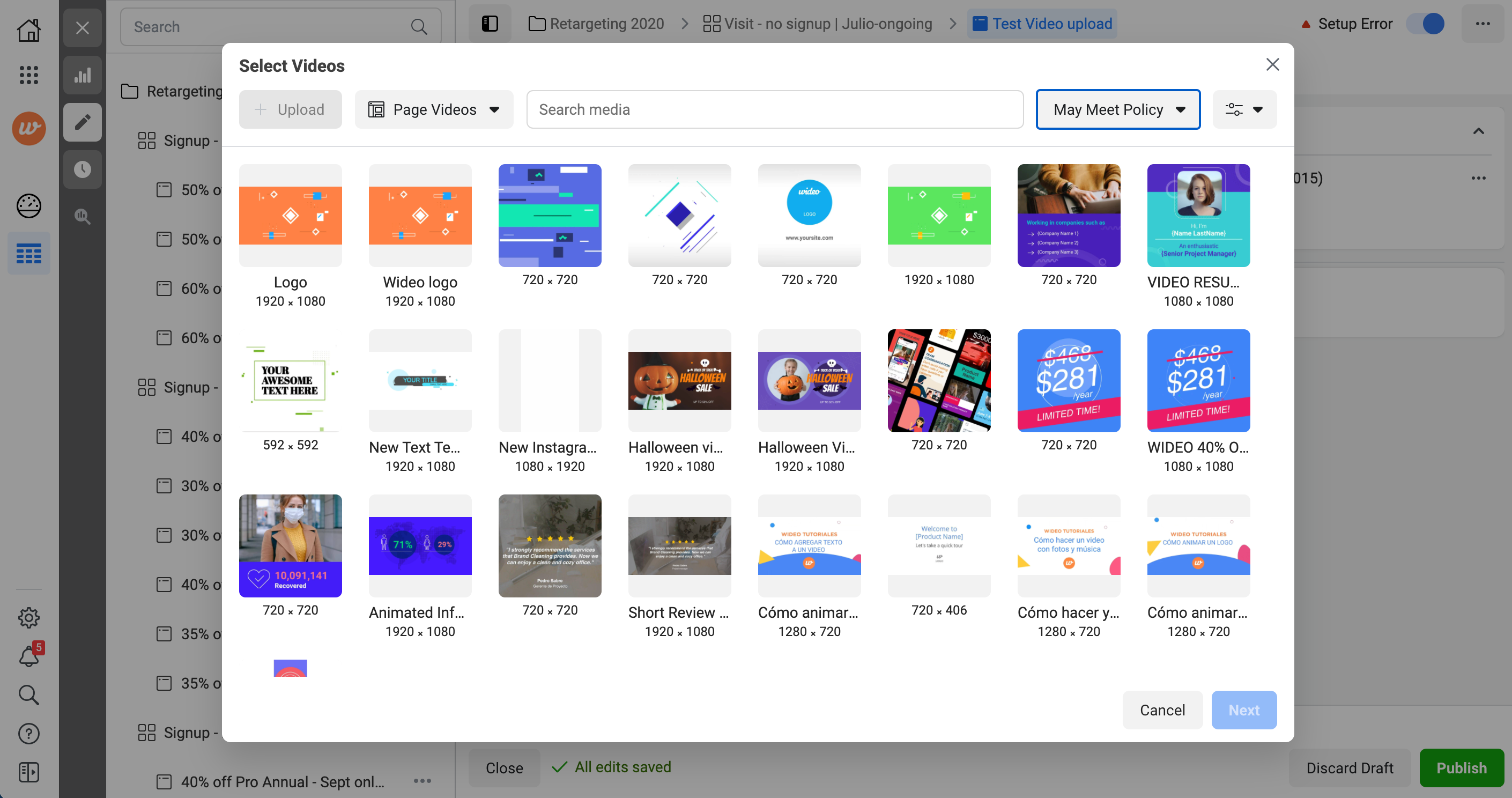 For more information about Facebook Ads, go to the Facebook for Business website.