If you have a Professional HubSpot account, you can easily export your wideos for use on that platform.
1. Click on the Share button in the top toolbar.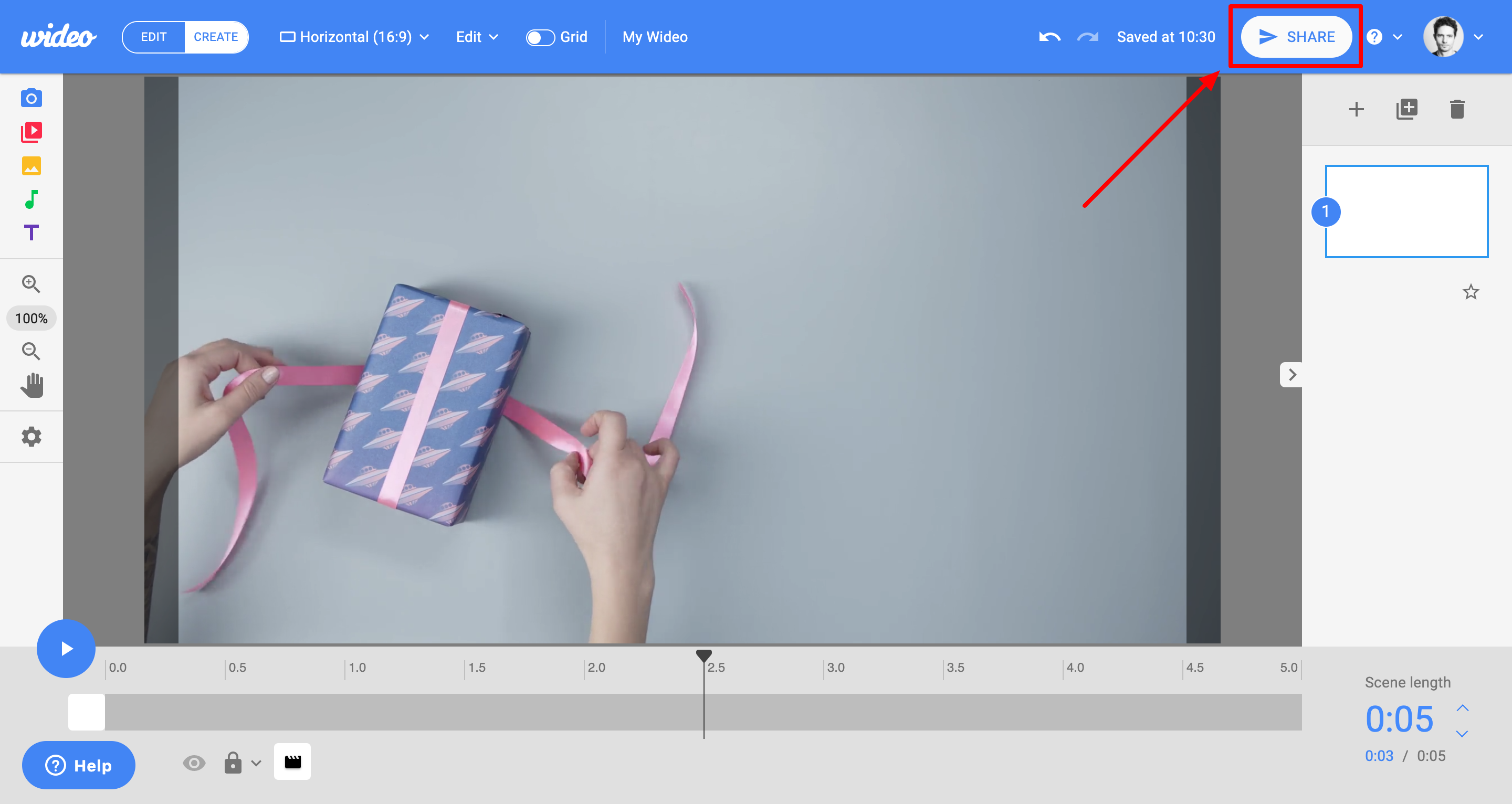 2. Click the HubSpot logo button (Upload to HubSpot files).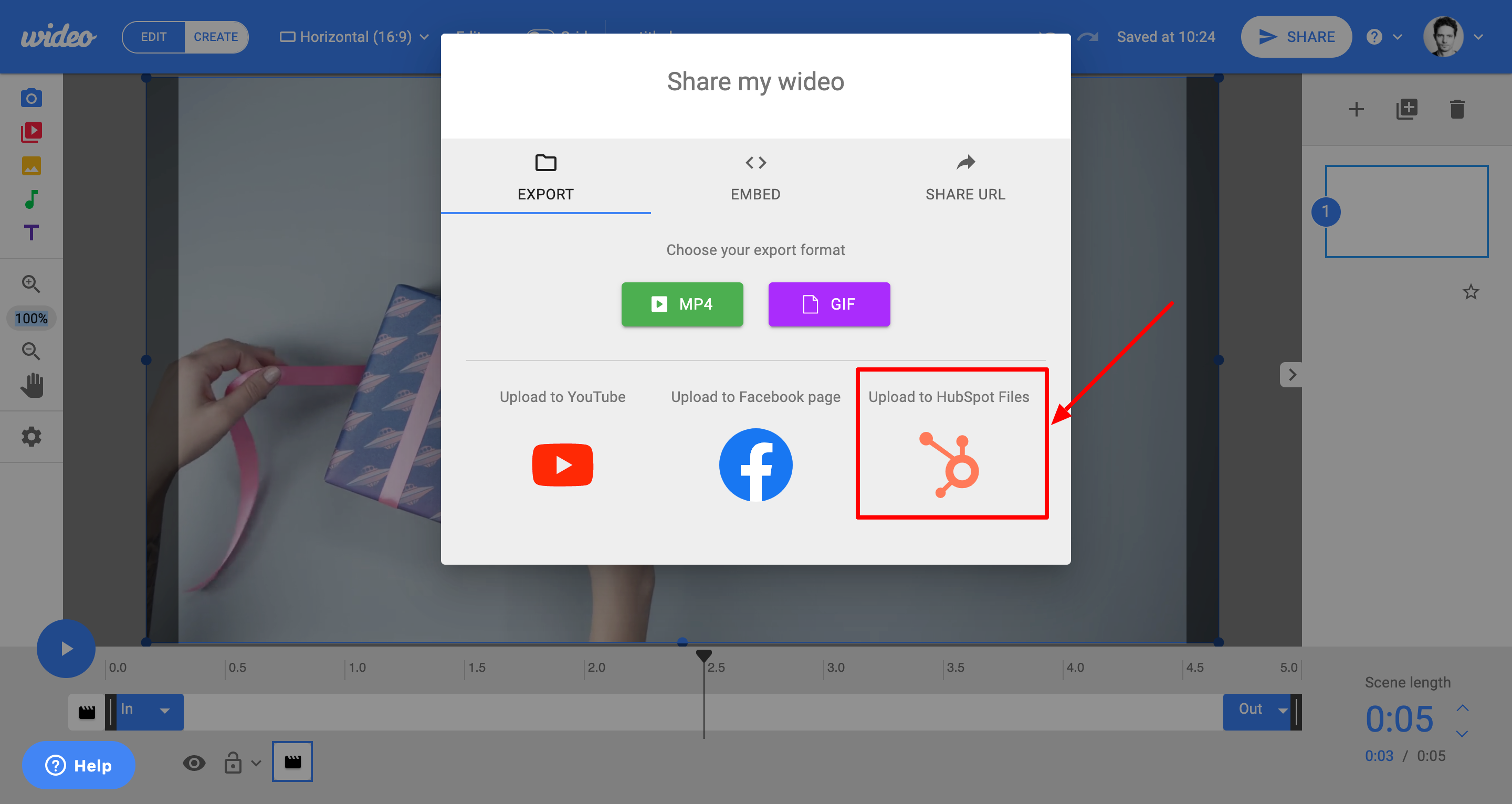 3. The first time you do this, you will need to sign into your HubSpot account.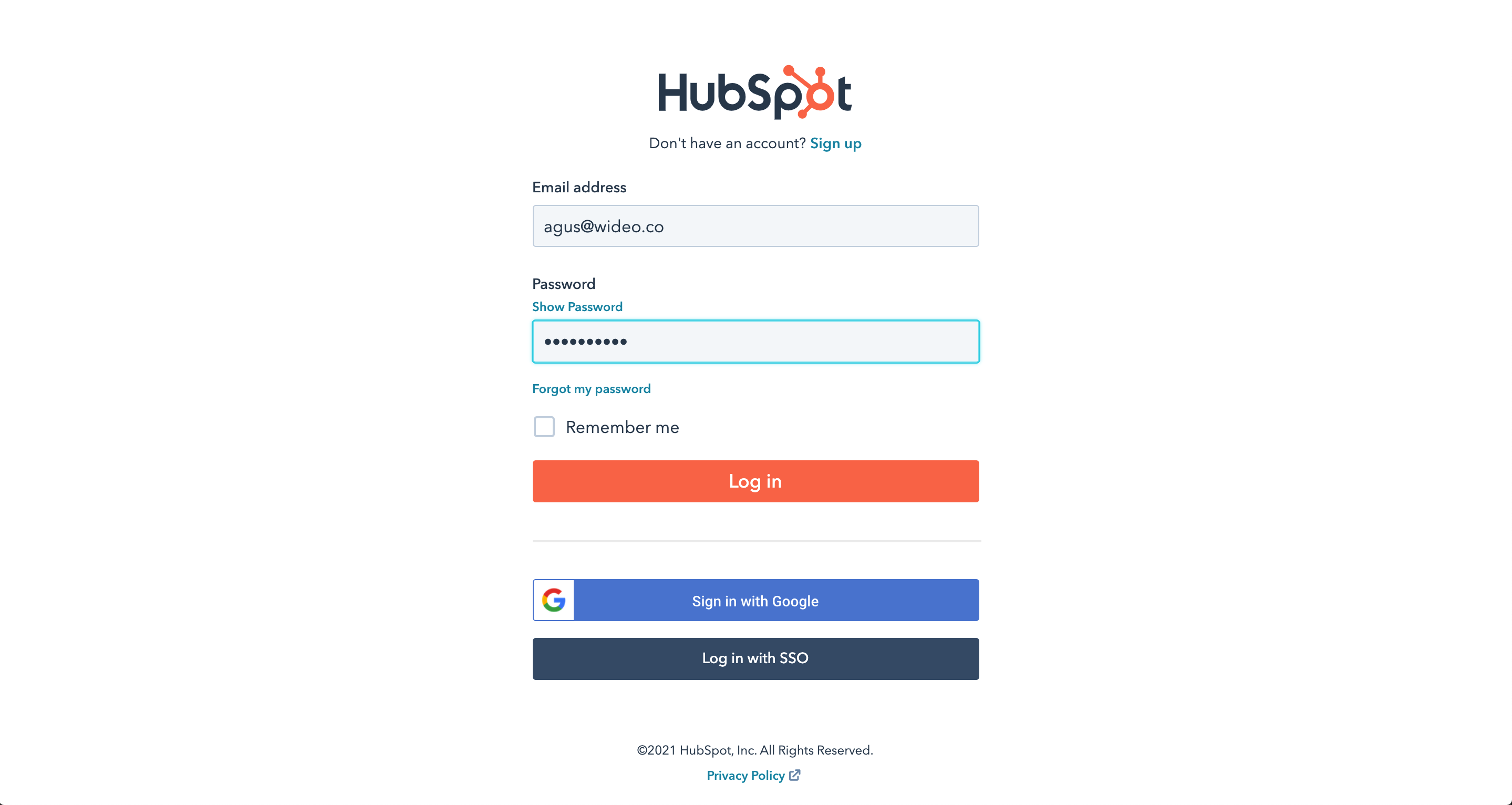 4. Allow Wideo to connect to your HubSpot account.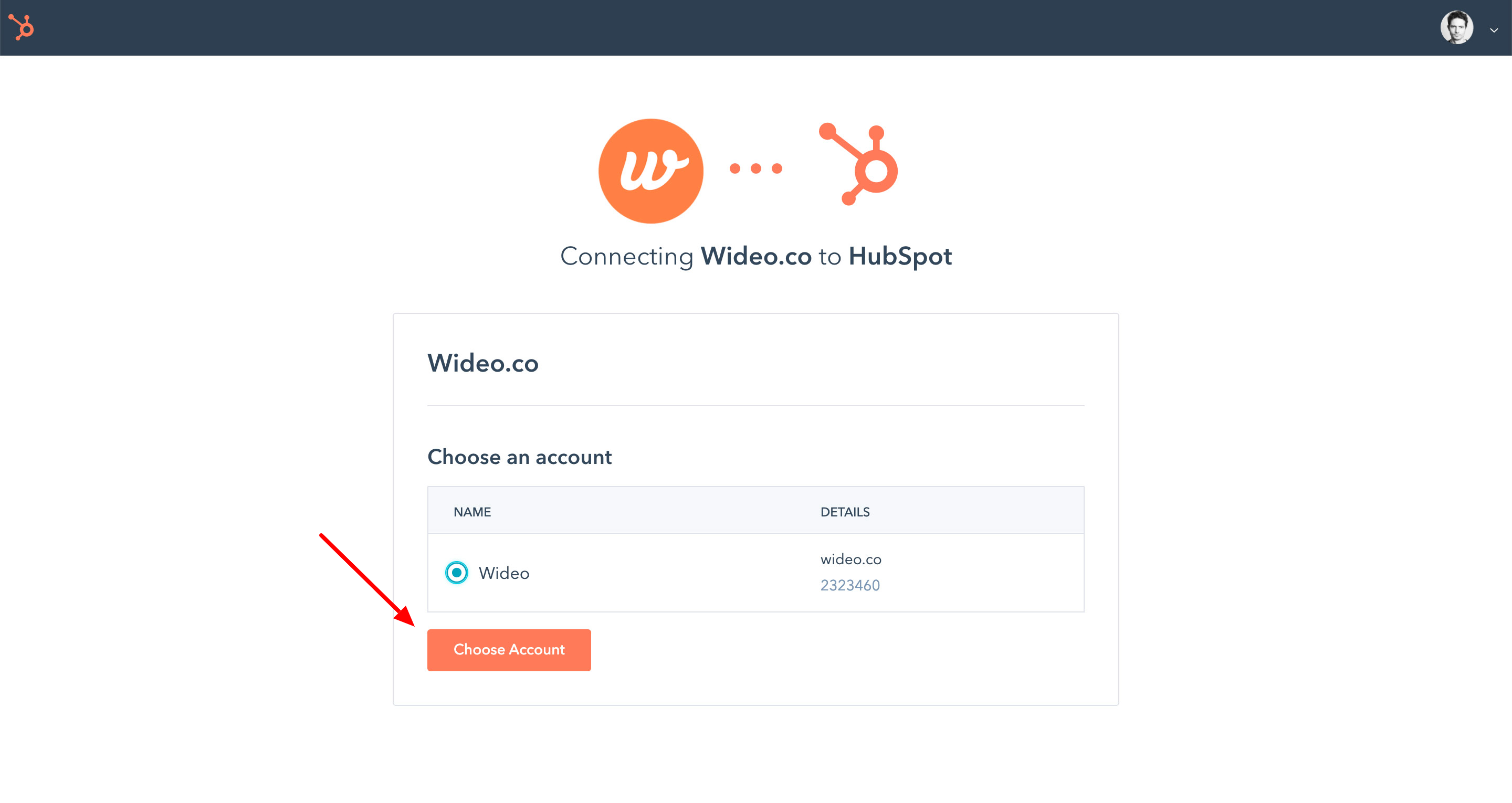 5. Confirm that you want to upload your wideo.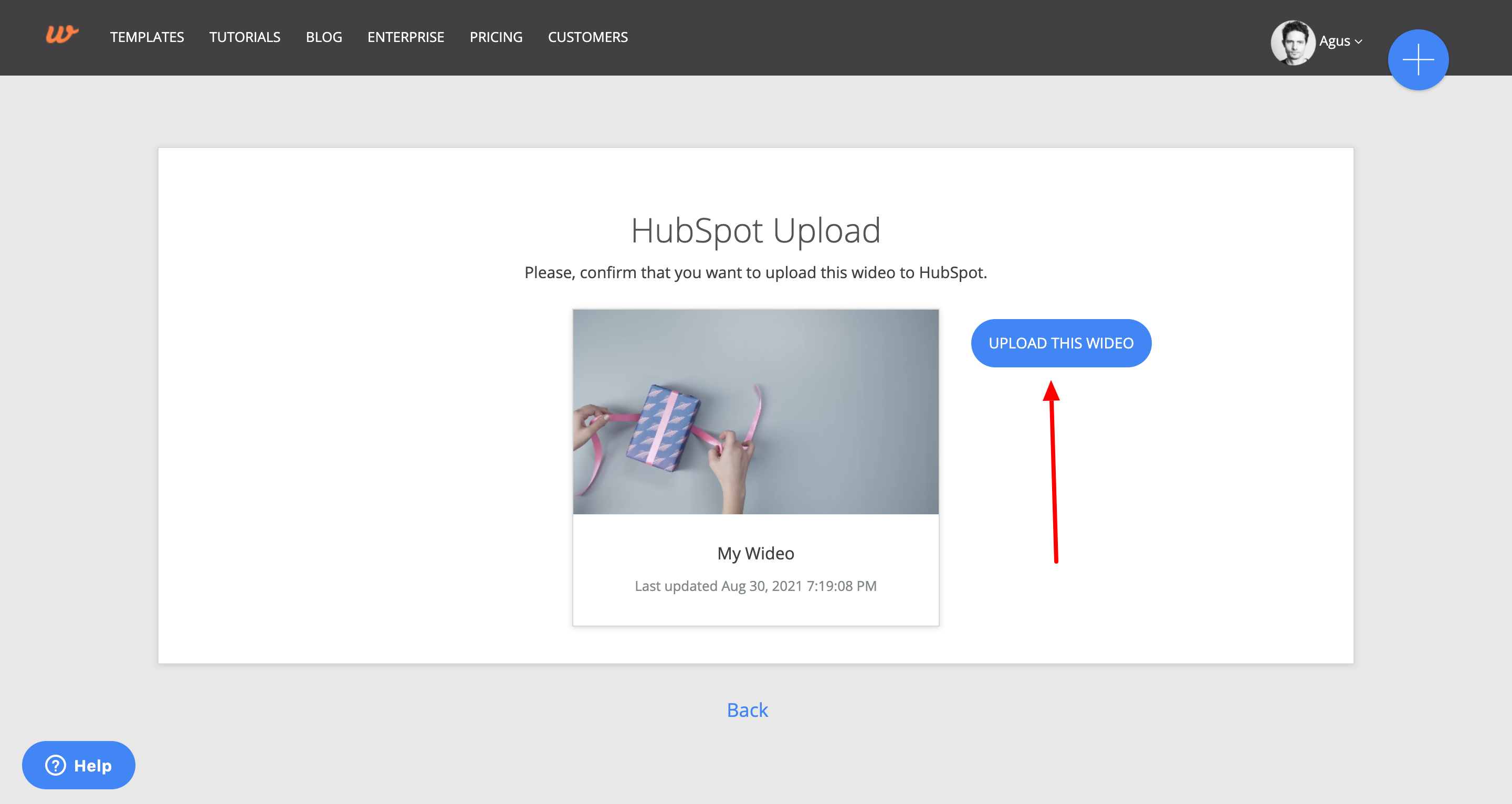 6. Once the export process is finished, you will see a direct link to your wideo file hosted on HubSpot.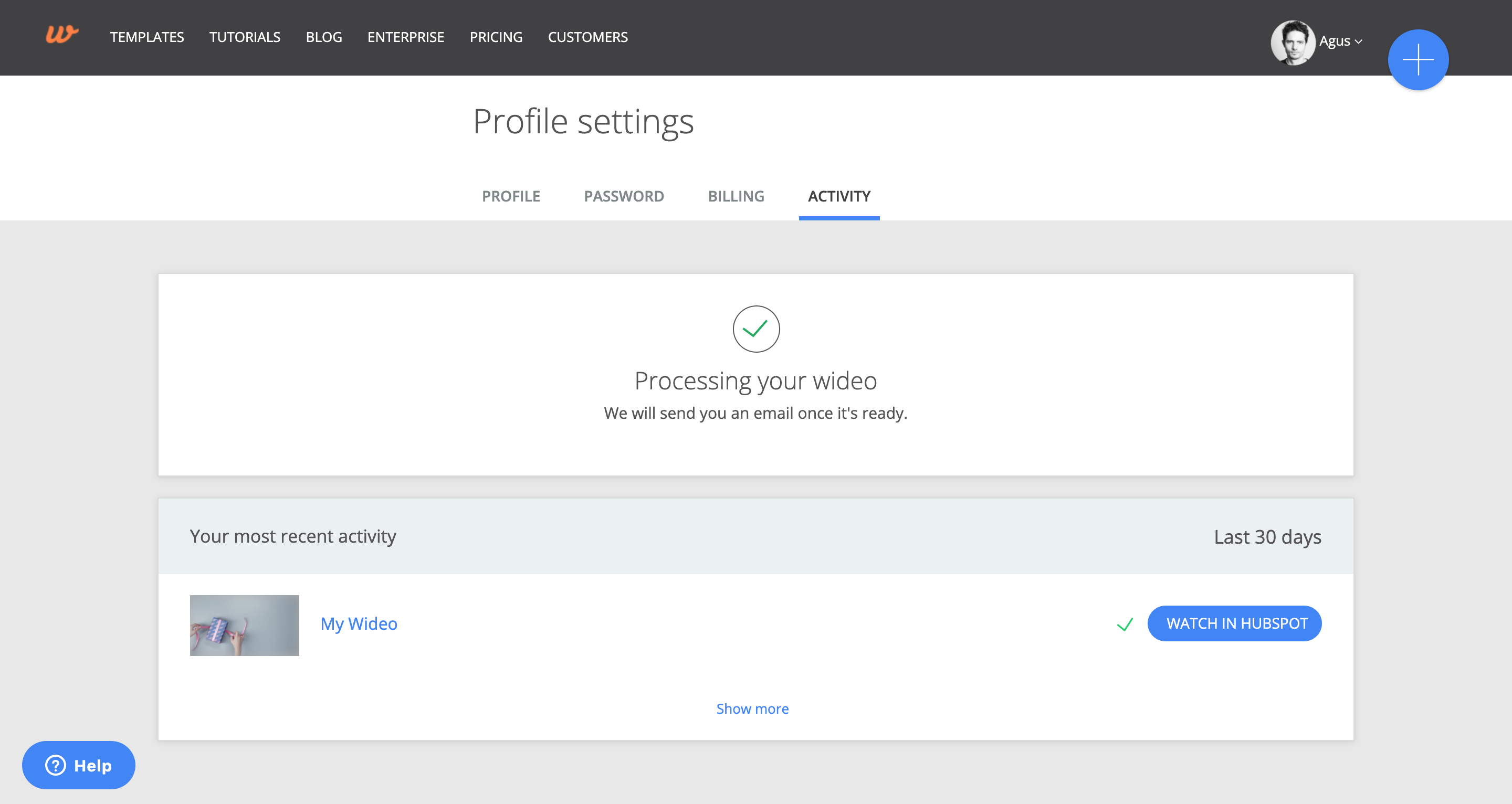 7. You will find your video file in the wideo folder on the HubSpot Files Manager.
In HubSpot, go to Marketing in the top bar and select Email from the drop-down menu.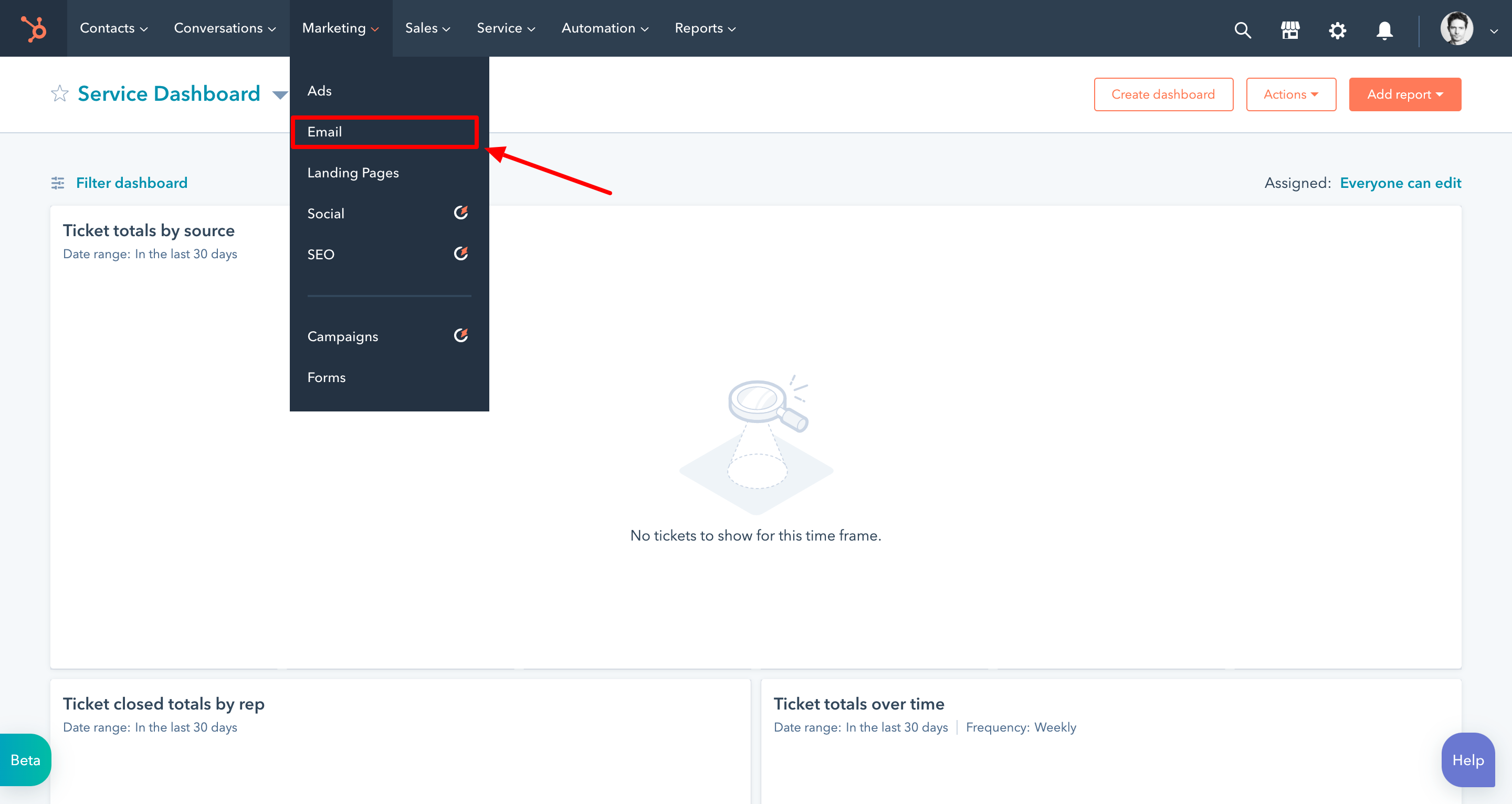 Click the More tools button in the lower left section.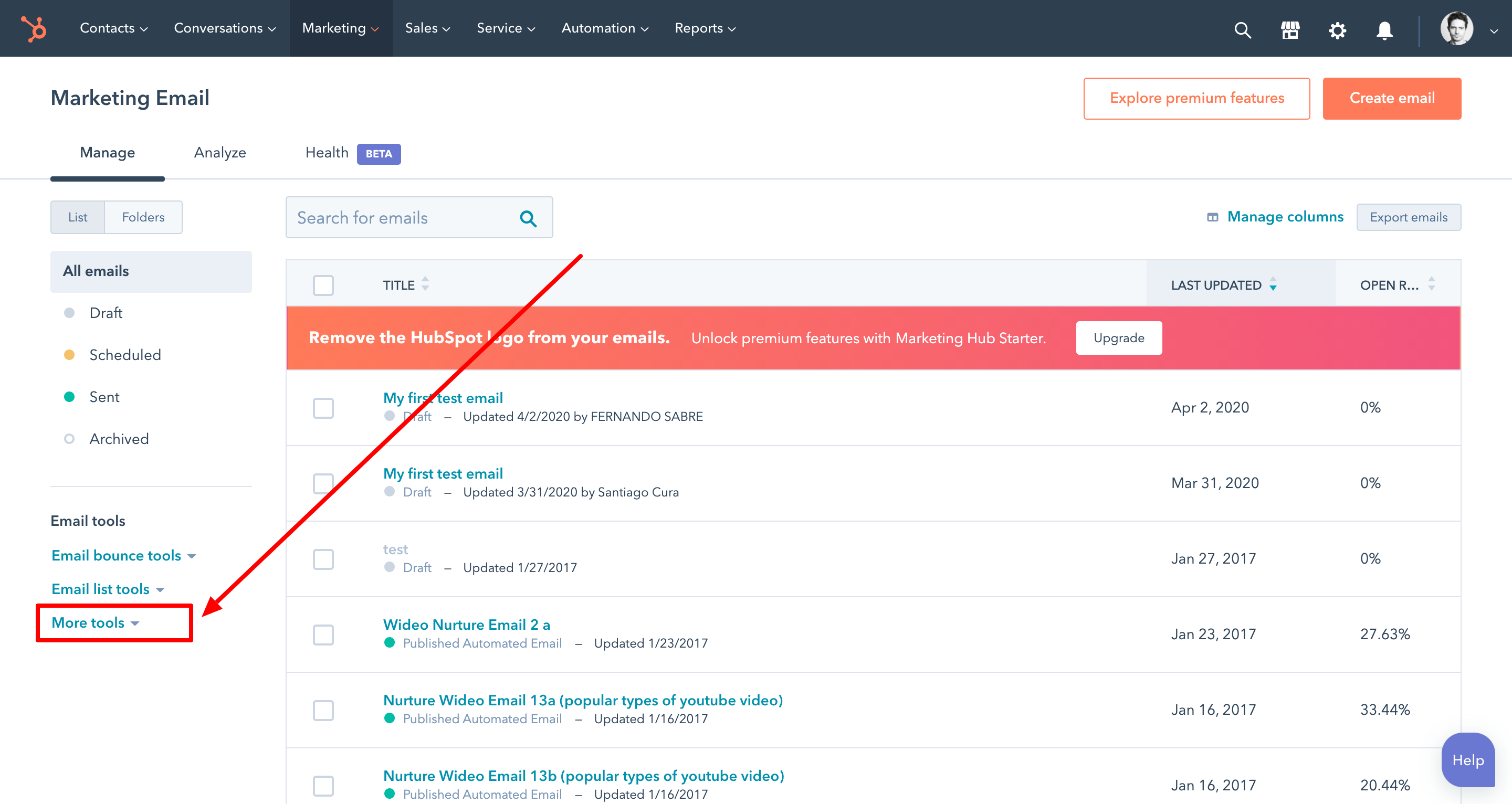 Then, select Files from the drop-down menu.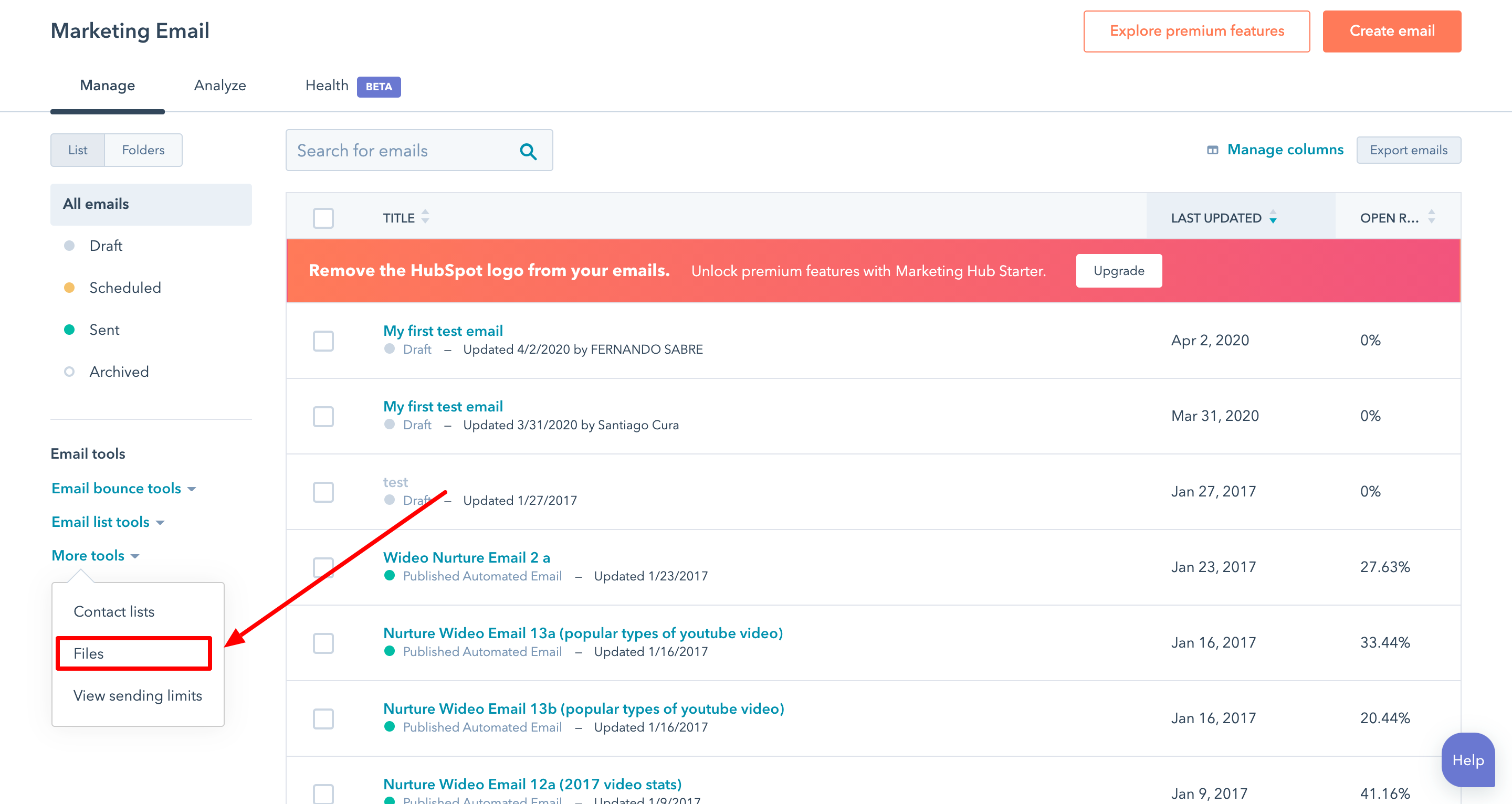 You will find a folder called wideos. Click it to access your exported Wideo files.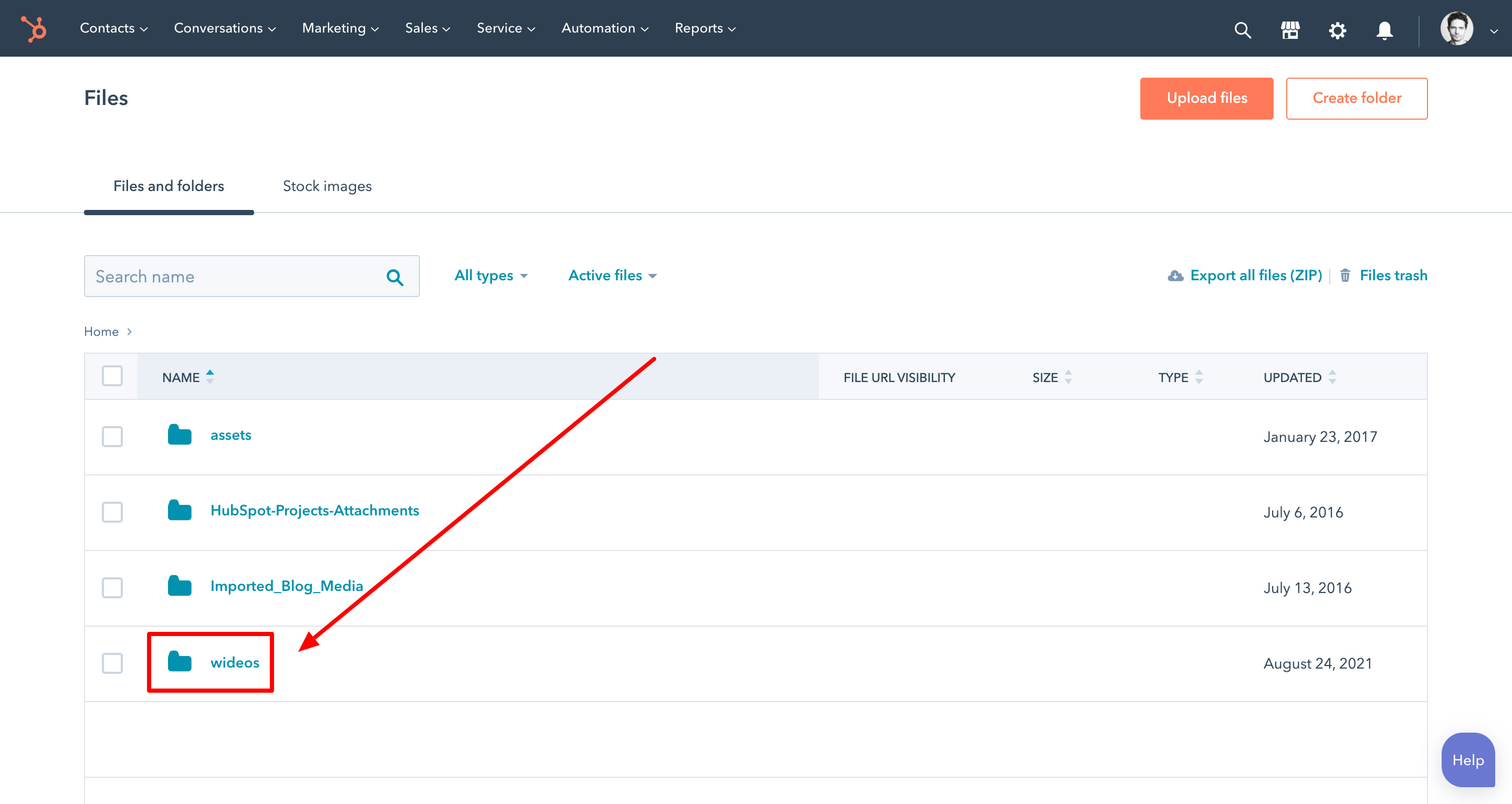 More information about Wideo to HubSpot Integration