You can activate the grid to help you align and place objects vertically or horizontally.
1. At the top of your screen, toggle the grid switch to the right. By default, it will be switched to off.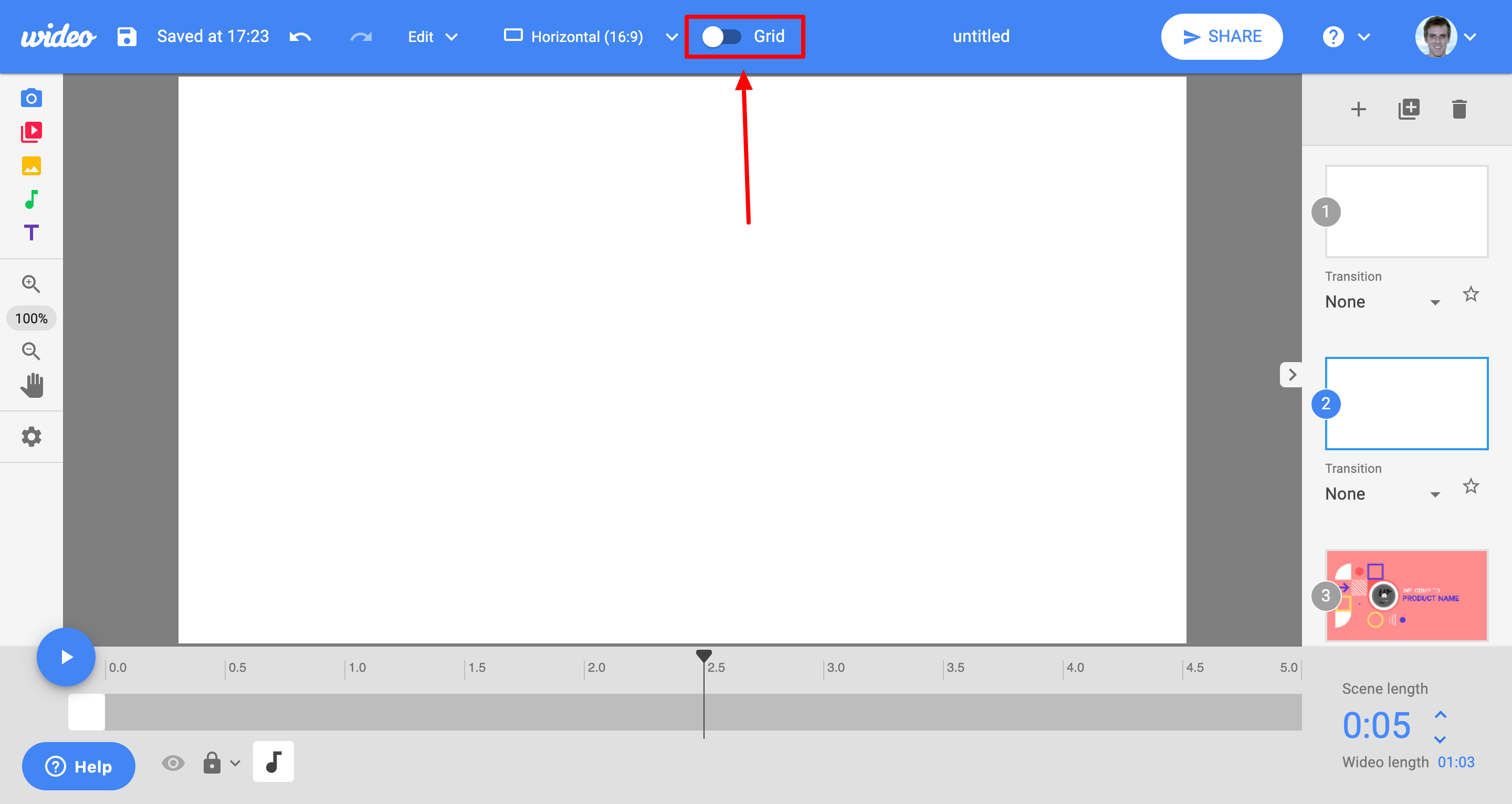 2. The grid will be displayed in your scene.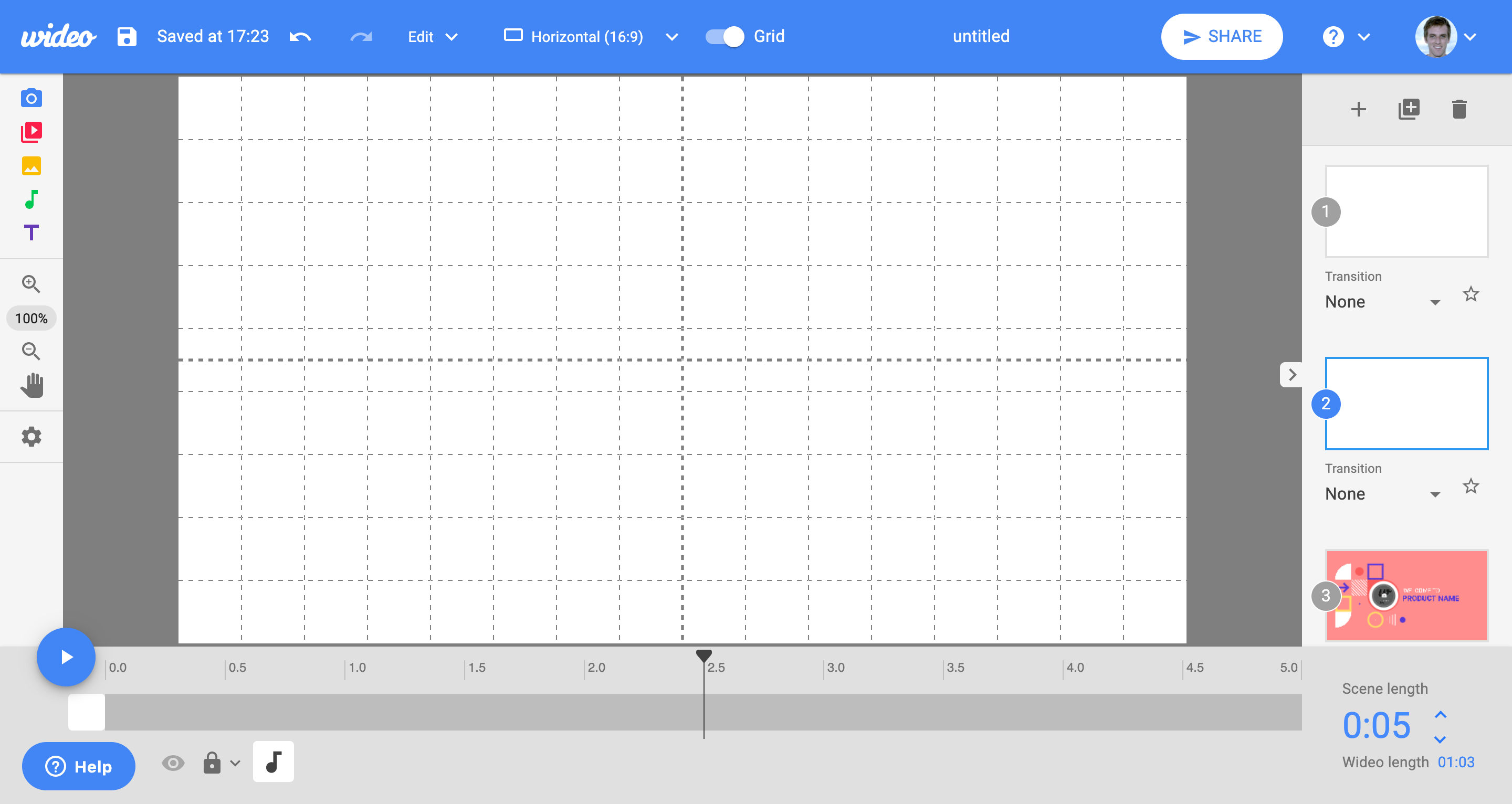 3. Now you can position your objects on the grid.