2. Creating and saving a custom color
Selecting a library color
1. Select a text.
2. Click the color circle.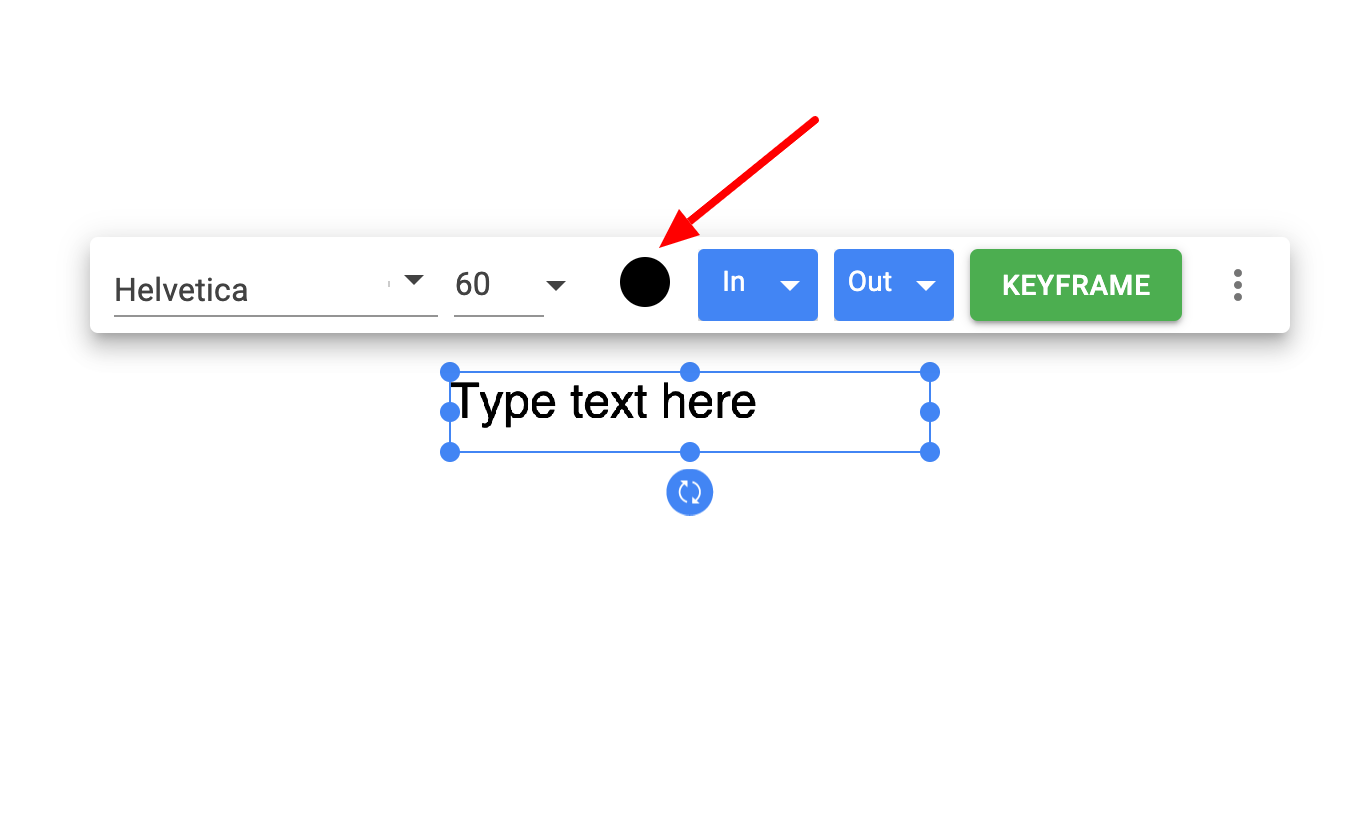 3. Select the color you want to apply from the predefined colors library.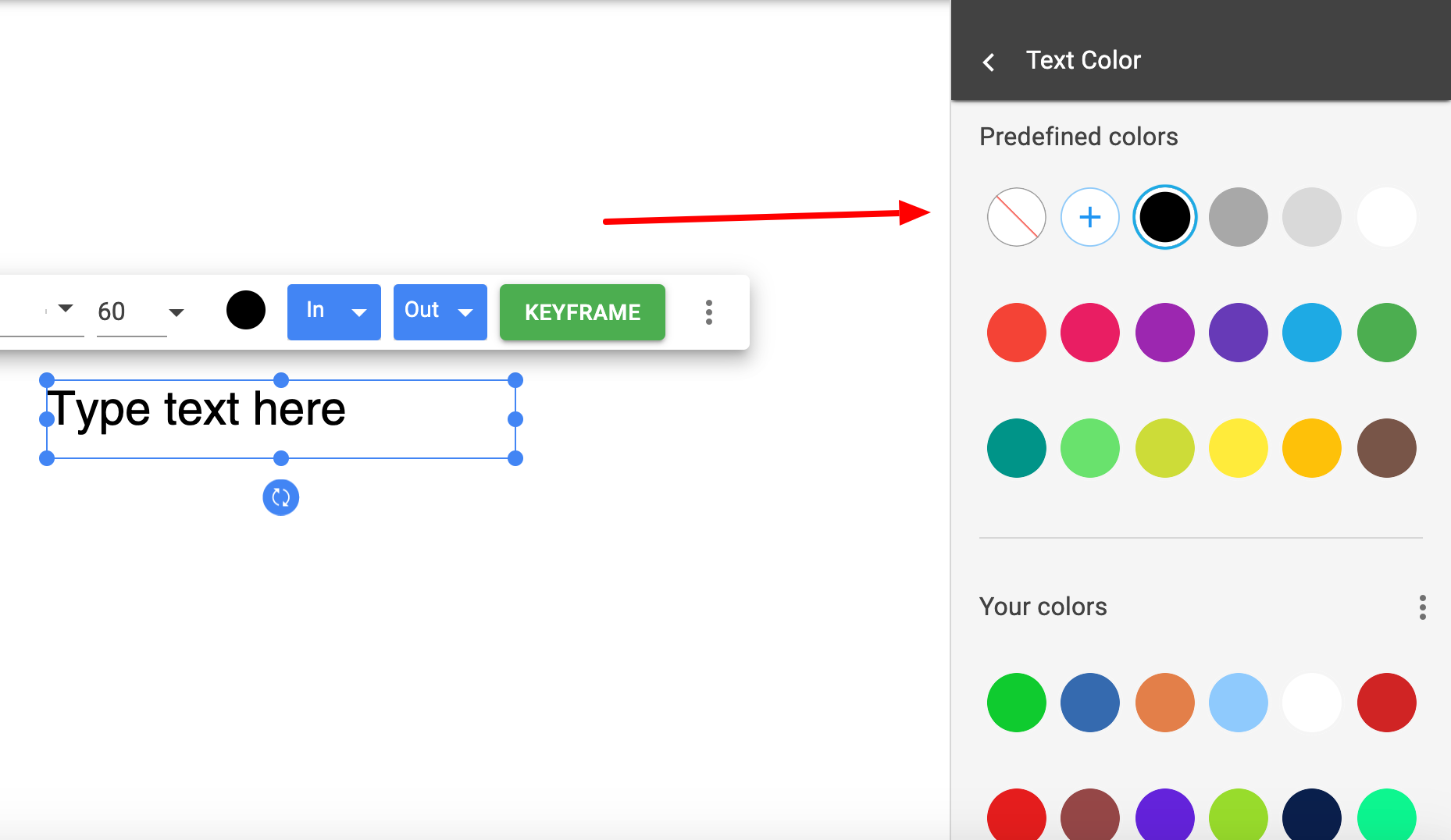 The color will be applied to your text.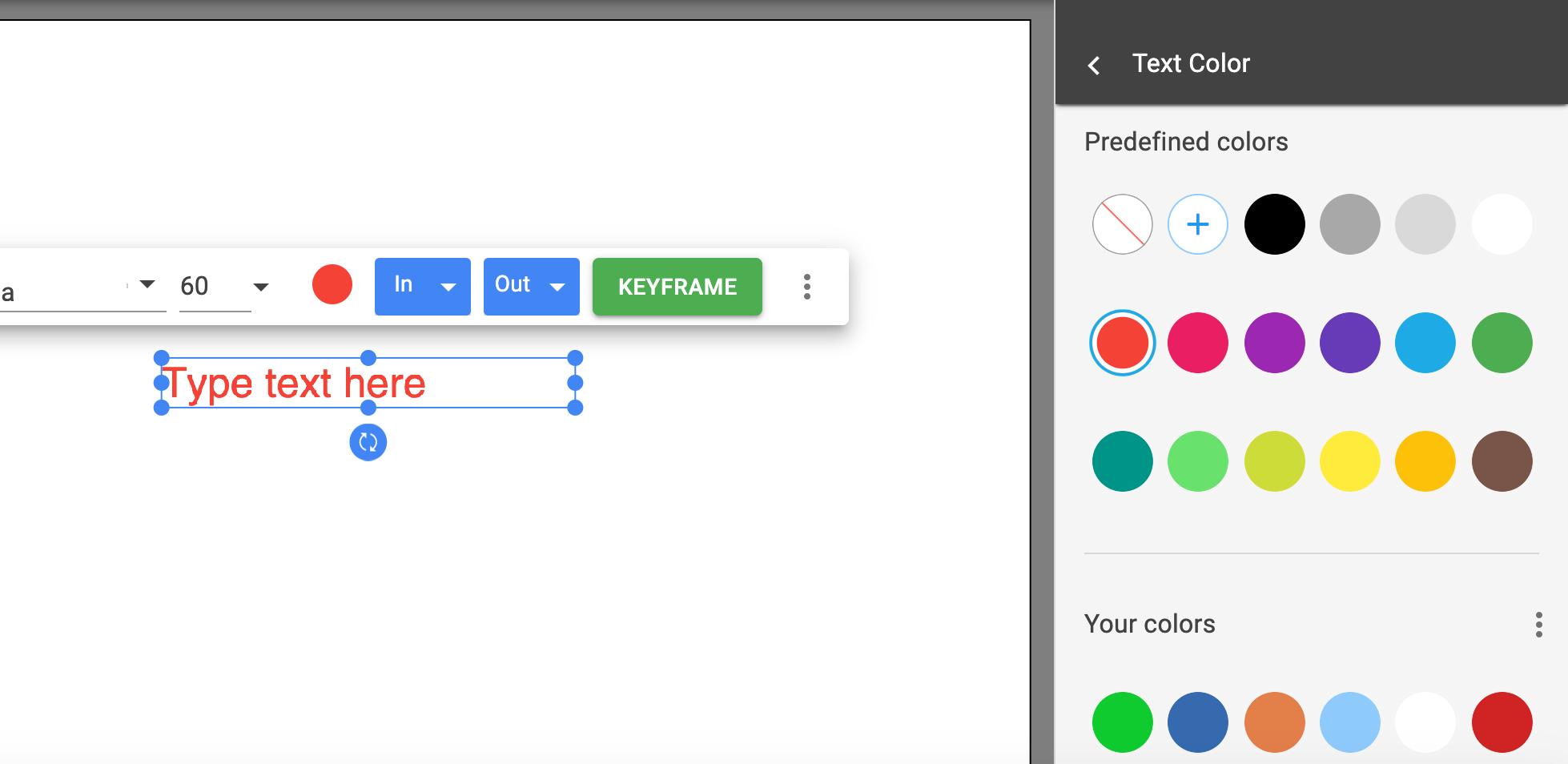 Creating and saving a custom color
1. Select a text.
2. Click the "+" button to create a new custom color.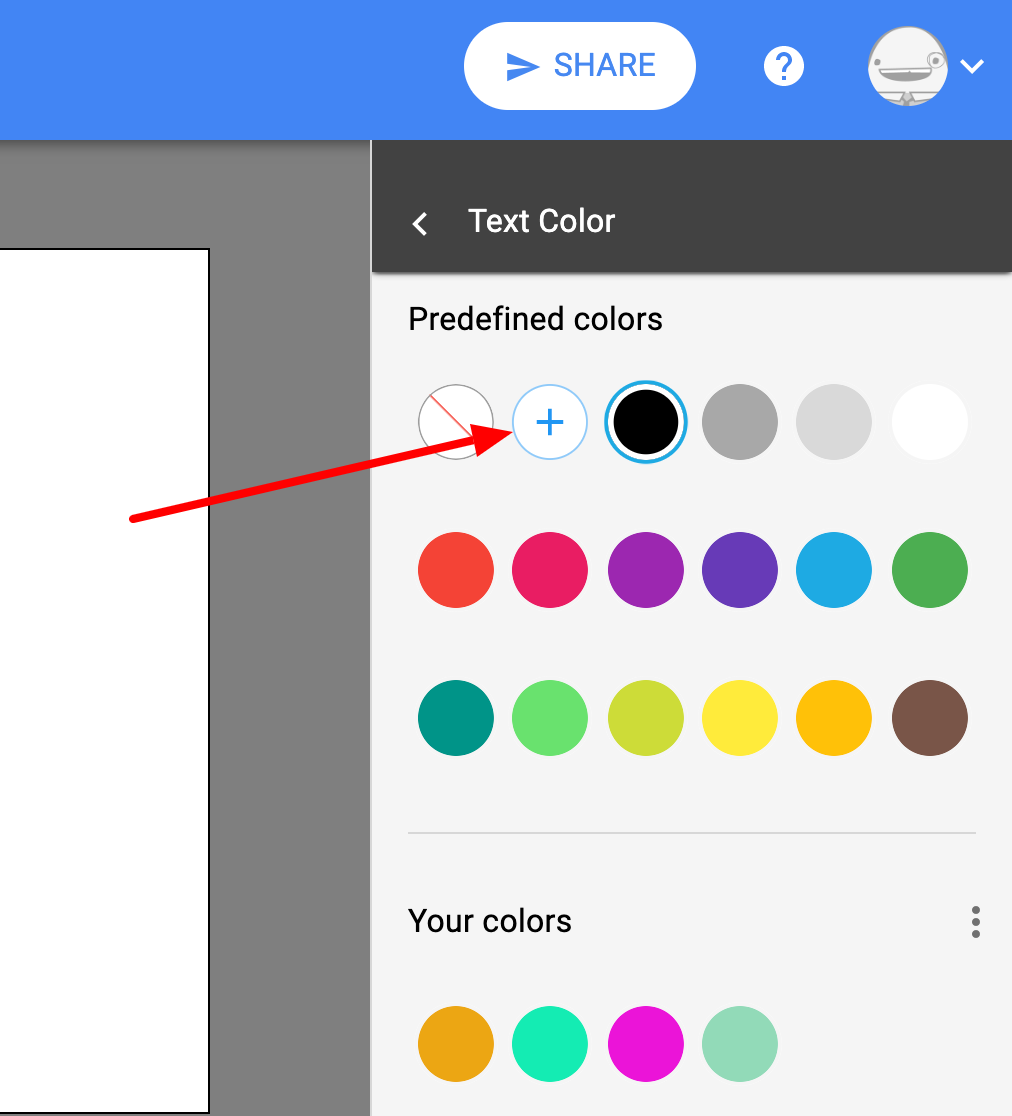 3. Drag through the color menu to find the one you want to use and click the color save button to add it to your custom colors library.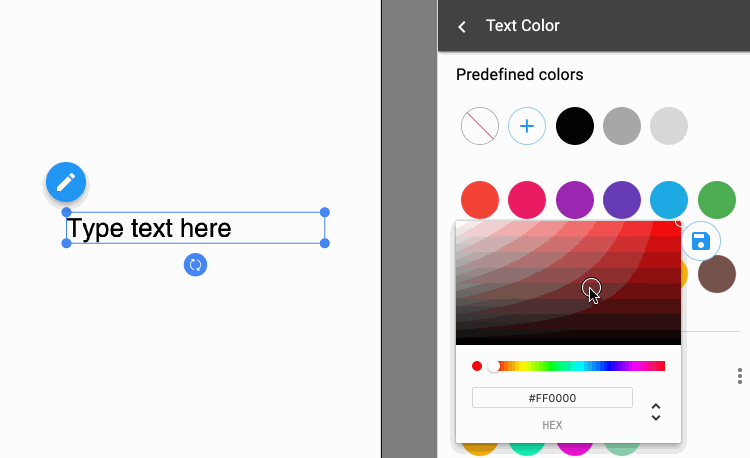 4. Your new saved color will be shown under "Your colors" section, on any other wideo you open with your username.
Note: every custom color you save will be available also for backgrounds and shape colors.
Using custom color codes
You can also enter your hexadecimal color code to be consistent with your branding, and also create colors using RGB codes or Hue Saturation and Lightness values.