To add background music and voiceover to your wideo.
1. Click the music note icon in the left toolbar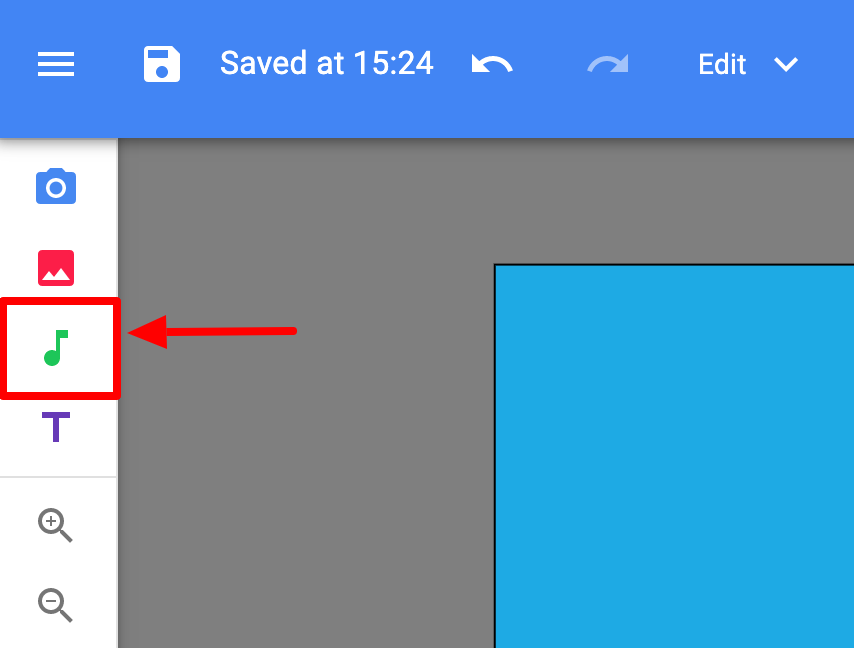 2. From the "Library" tab you can select from a wide range of music Wideo libraries to use in your wideos. Preview the different soundtracks clicking the play button and once you find the one that fits your wideo, click Use to insert it in your wideo.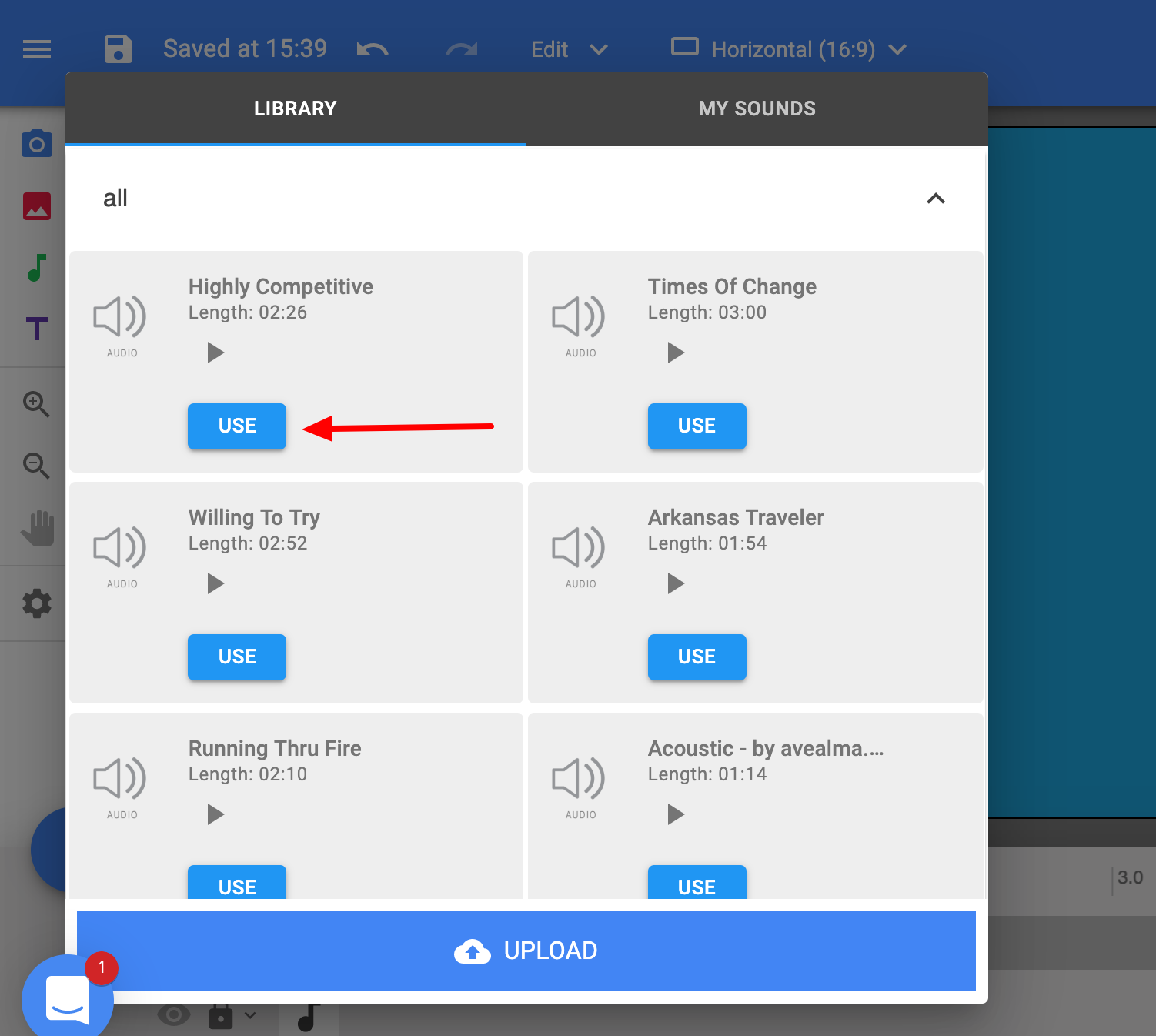 Also read: Uploading a sound file