You can upload your own images and logos in JPG, PNG or GIF file formats.
1. Click the camera icon in the left toolbar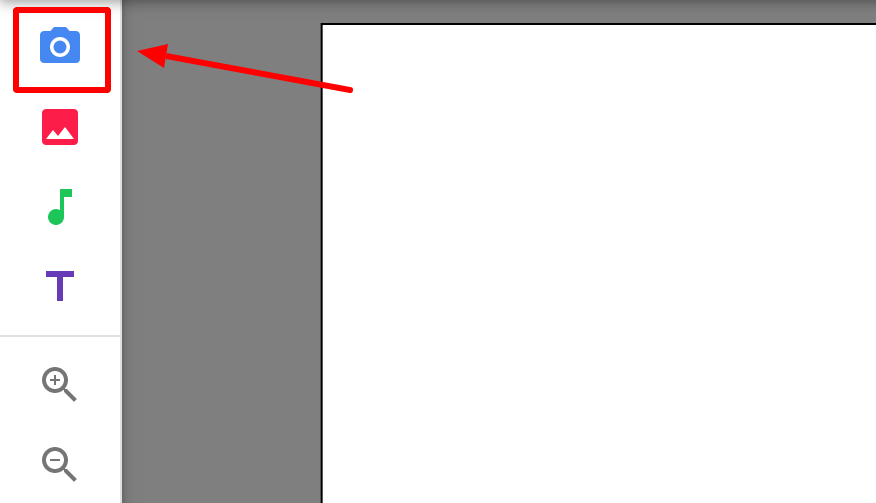 2. Click the upload button and select an image from your computer. It will be automatically placed in the current scene.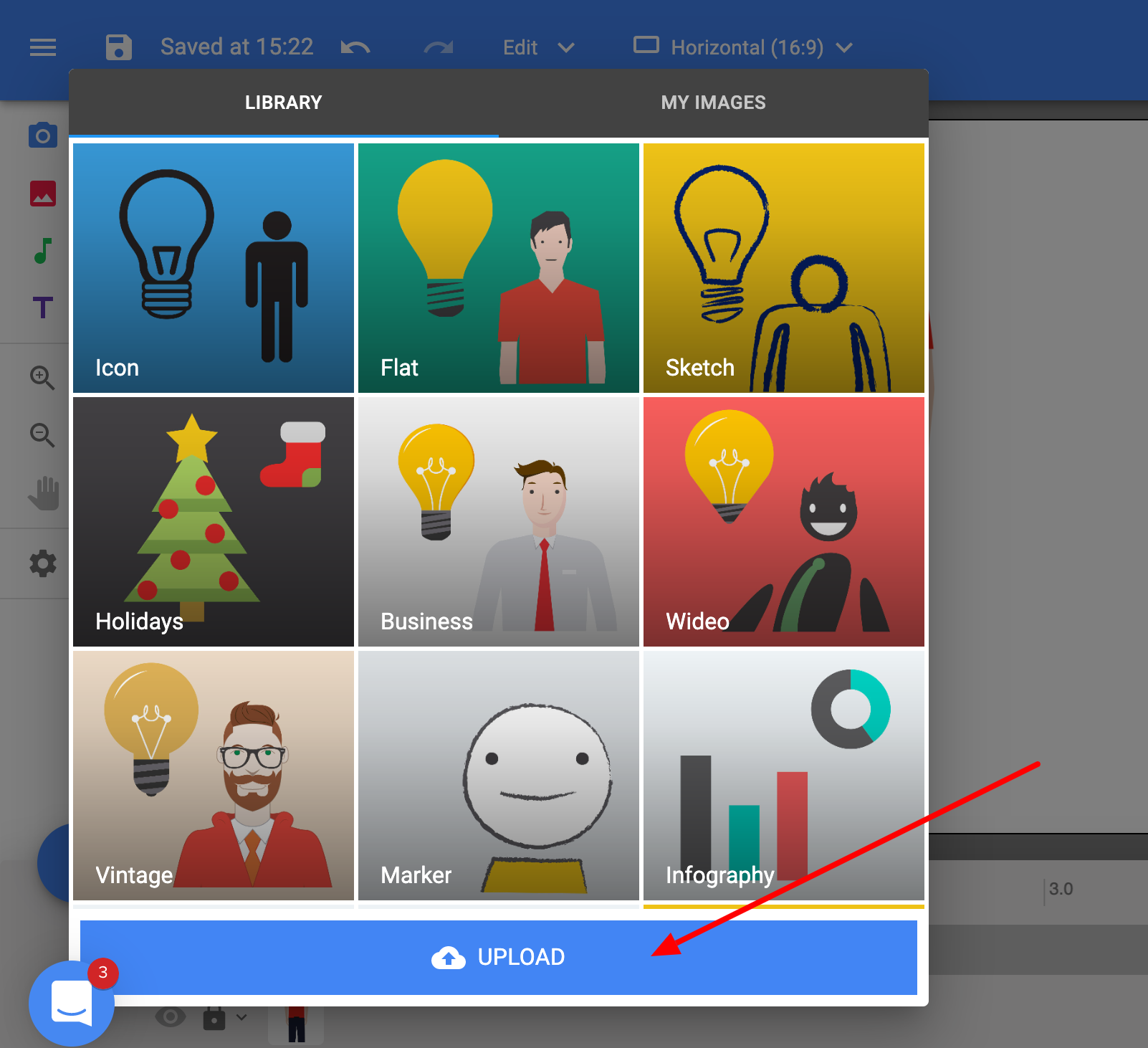 3. Your uploaded images are automatically stored under the "My Images" tab, in folders with the wideo title in which they were uploaded. This helps you keep them organized and make them easy to find.