You can add icons, shapes, and illustrations from the Wideo library. We've organized them in Graphic Styles and categories so you don't have to worry about the visual consistency of your video.
1. Click the camera icon in the left toolbar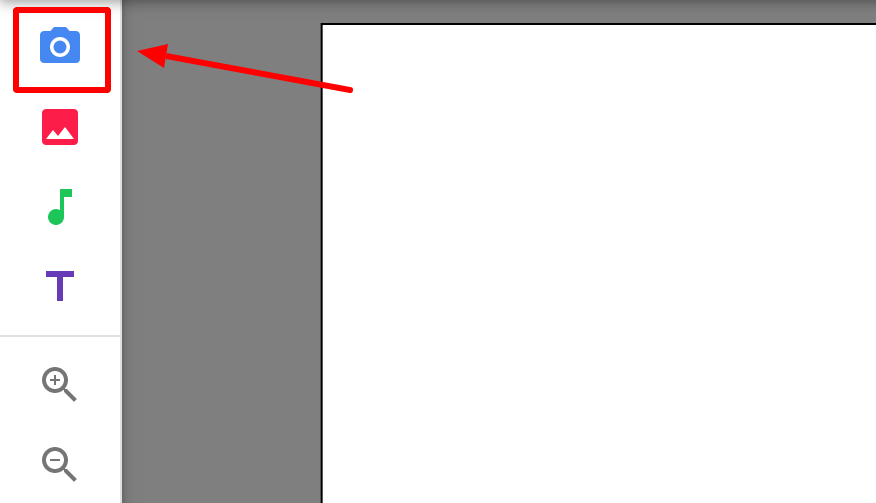 2. Select one of the visual styles, or click upload to add image files from your computer (you can use JPG, PNG, or GIF formats)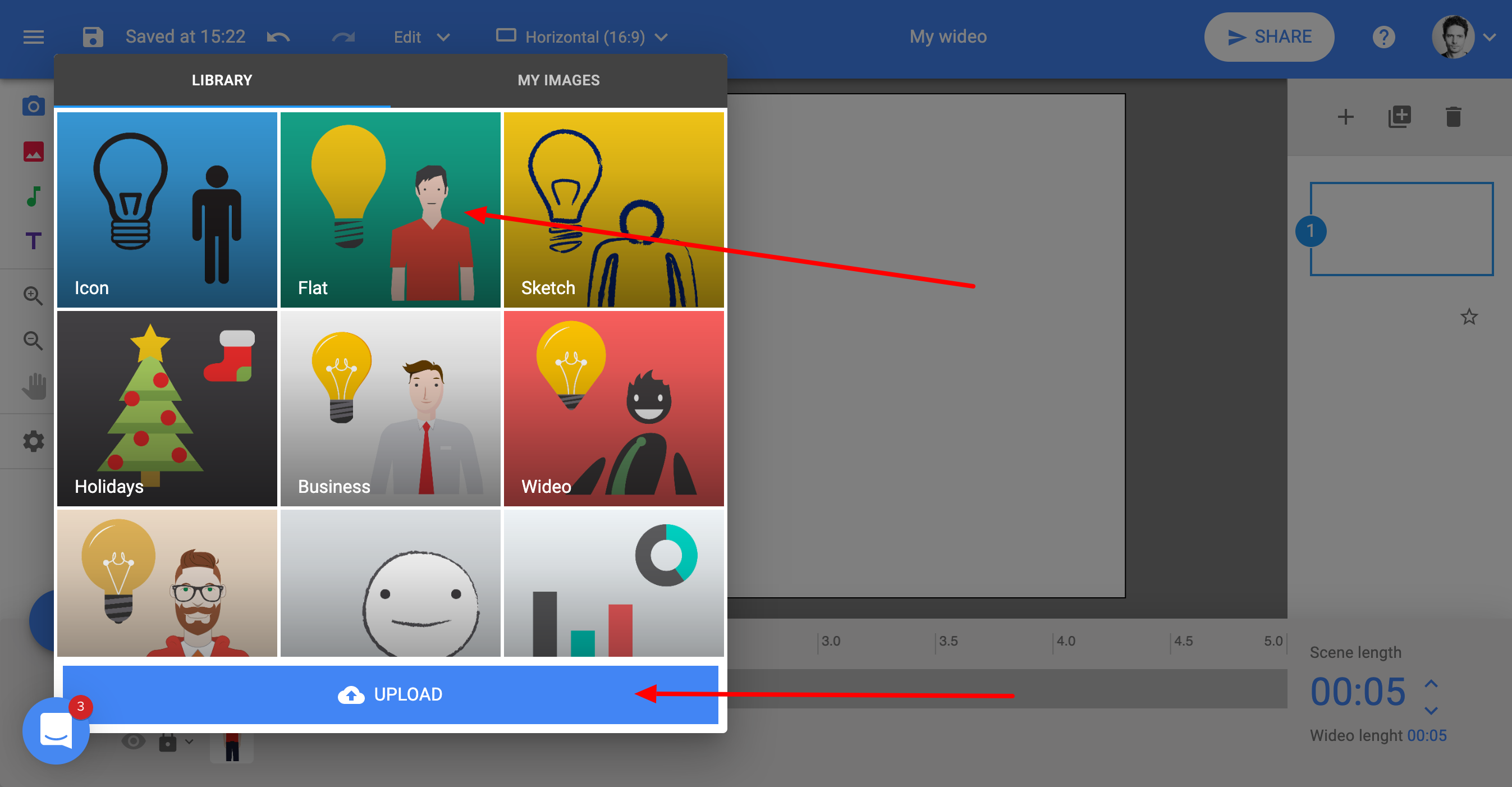 3. Scroll down to choose the image library you want to use to your video, and click it to add it to your scene.
You can collapse or expand categories.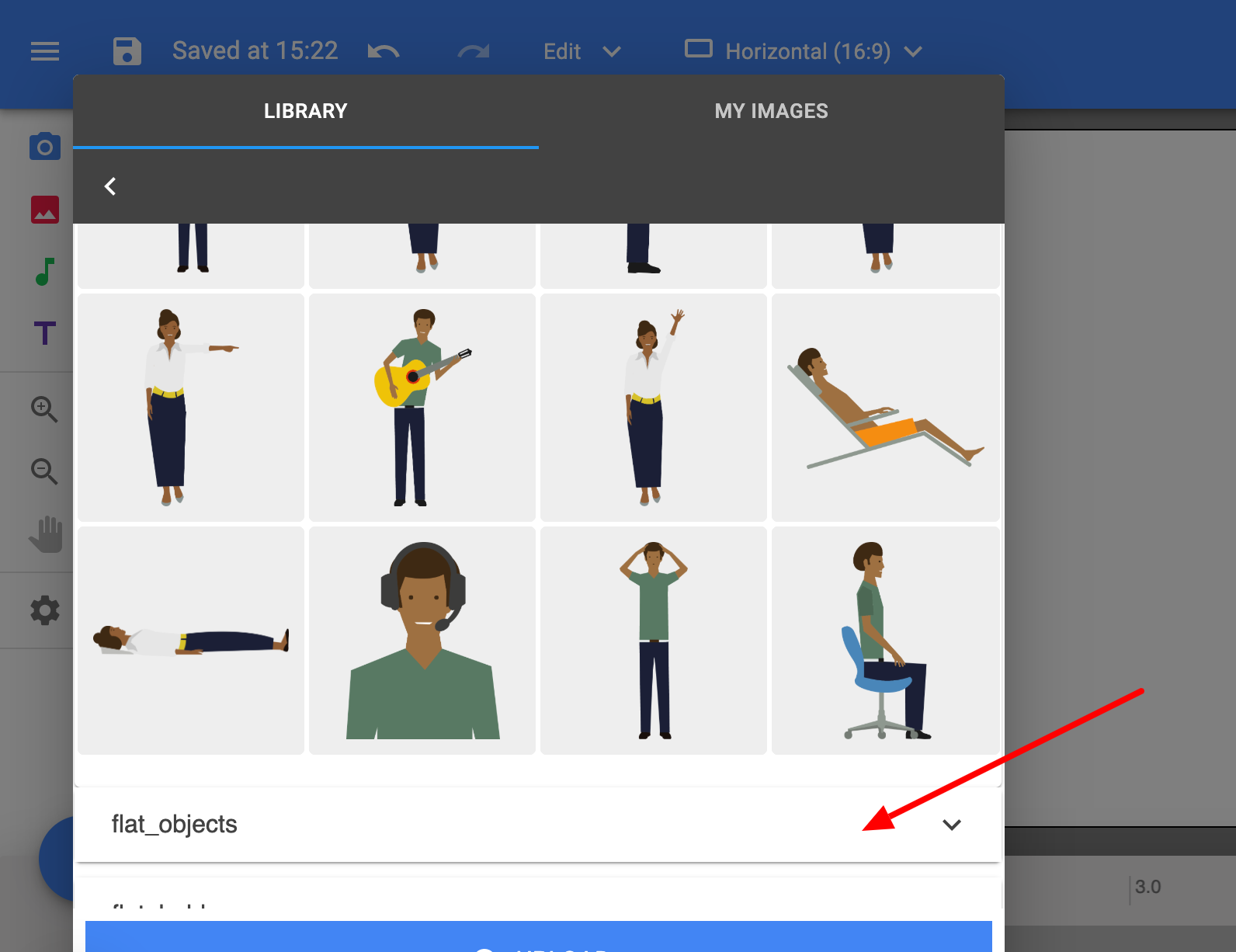 Click the arrow "<" to return back to the graphic styles gallery