You can upload your own music tracks or voiceover from your computer.
Note: you can use up to 2 soundtracks on each wideo. Only MP3 sound files can be uploaded.
1. Click the music note icon in the left toolbar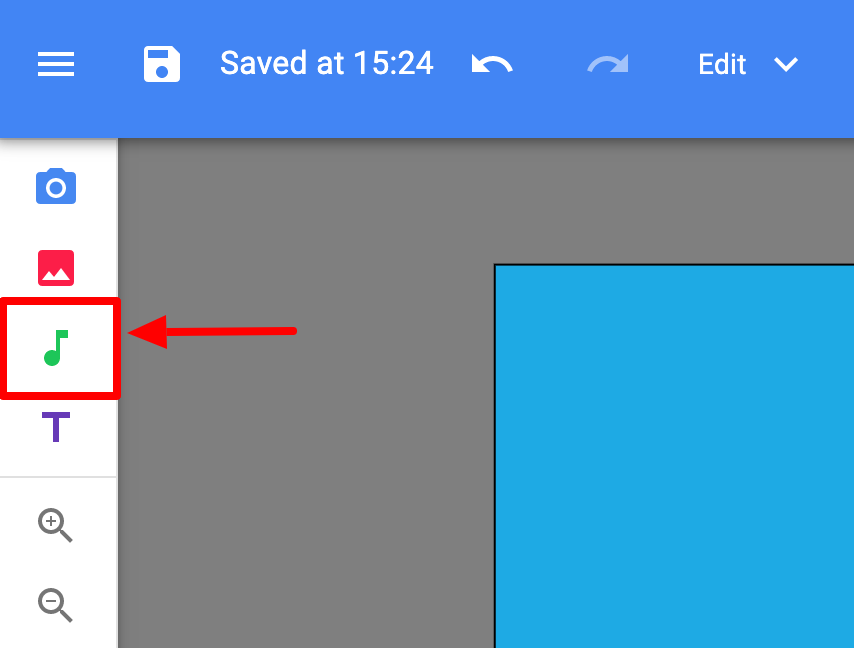 2. Click the Upload button and browse an mp3 file from your computer.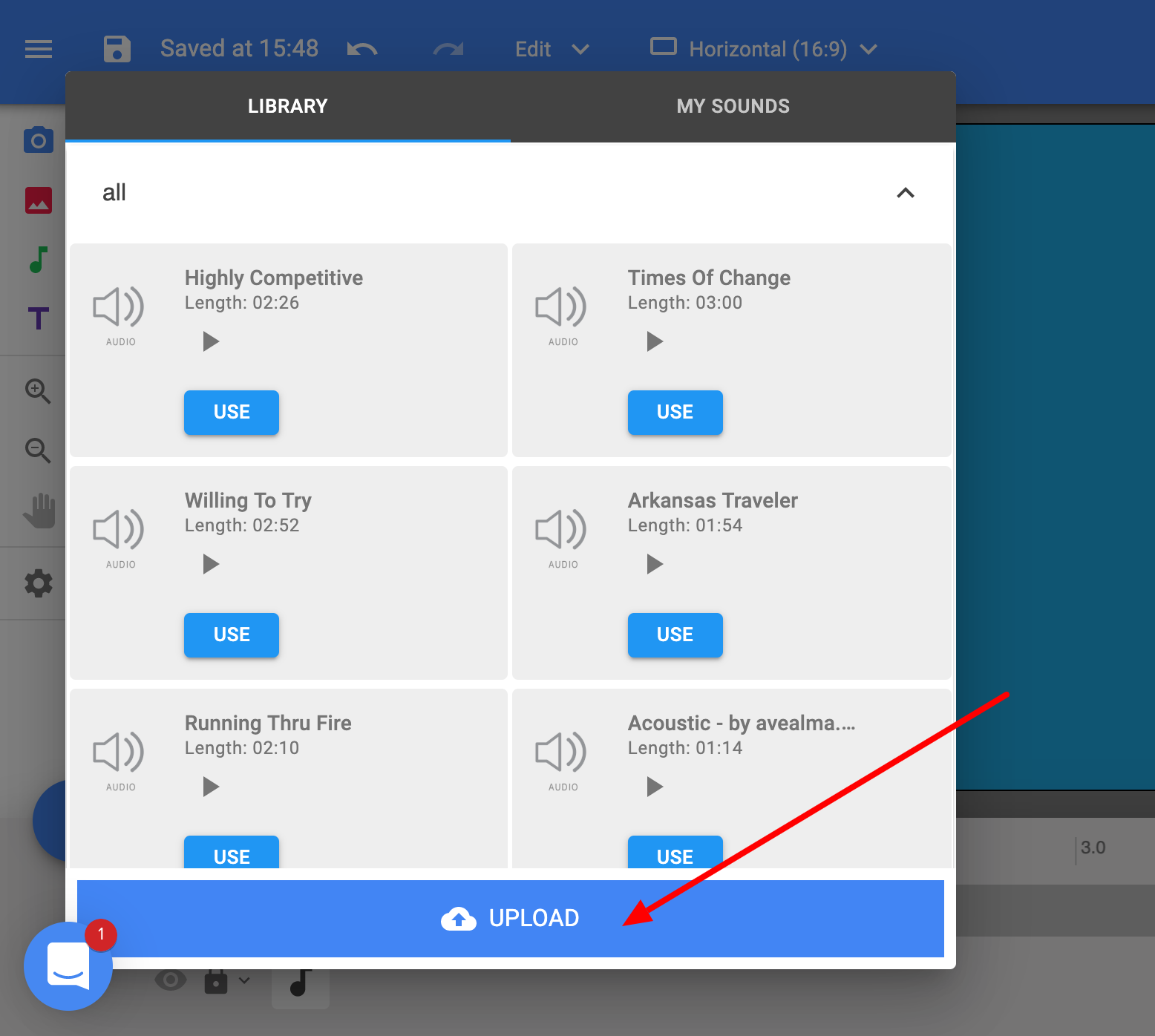 3. Your uploaded sounds will be saved in the "My Sounds" tab, organized by folders with the wideo in which they were uploaded.
From there you can preview, use or deleted those sounds.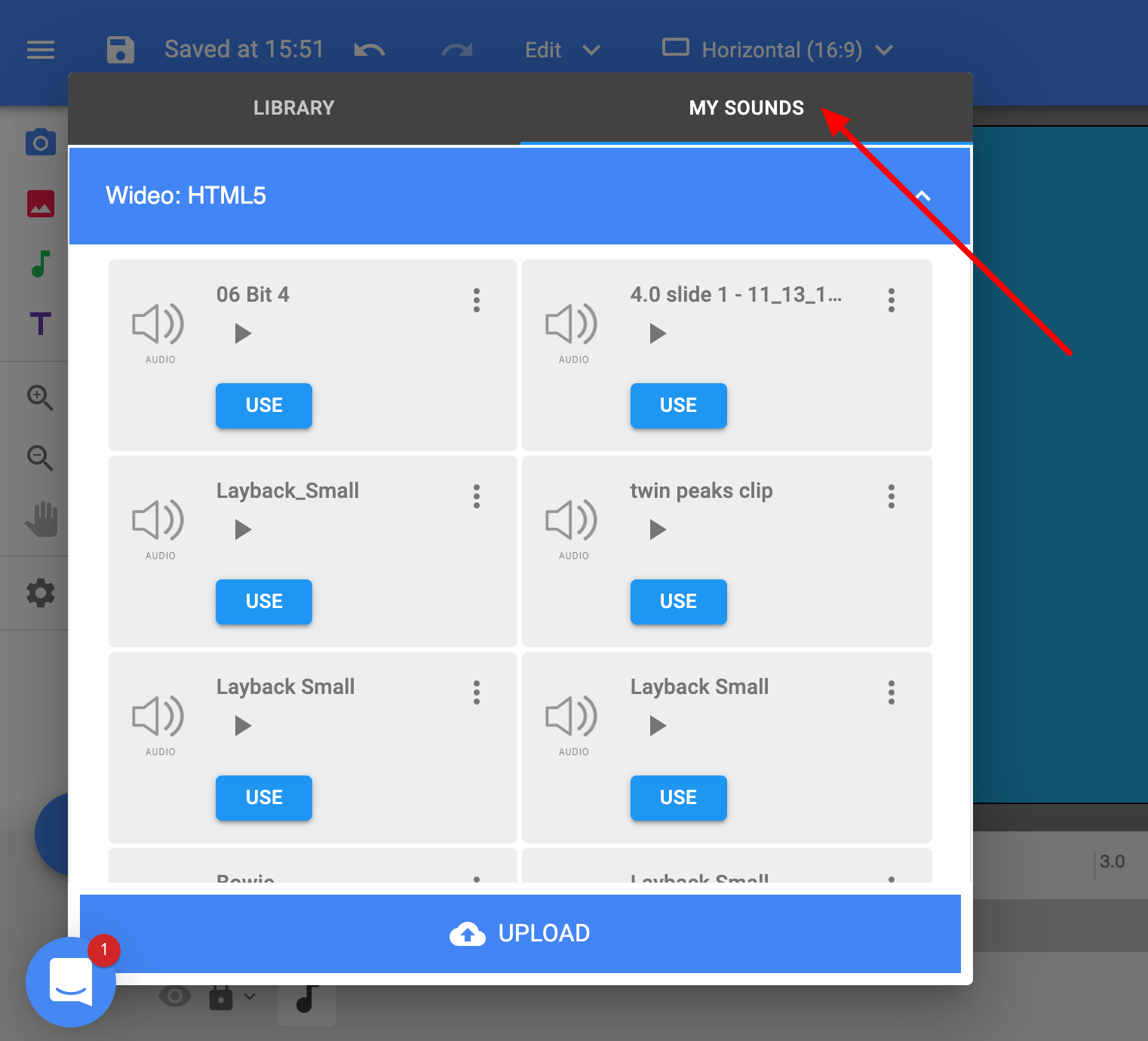 Note: by default, the added sounds start at the beginning of your wideo. Loop is activated if your sound file length is shorter than your wideo, and fade out is also on. But you can easily change those settings.
Also read: Adjust sound settings