To share access to your scenes with a team member to collaborate, you'll both need to be part of a Team first.
Important: To create a new team or add members to your existing team, contact us here.
1. Click the add scene "+" button.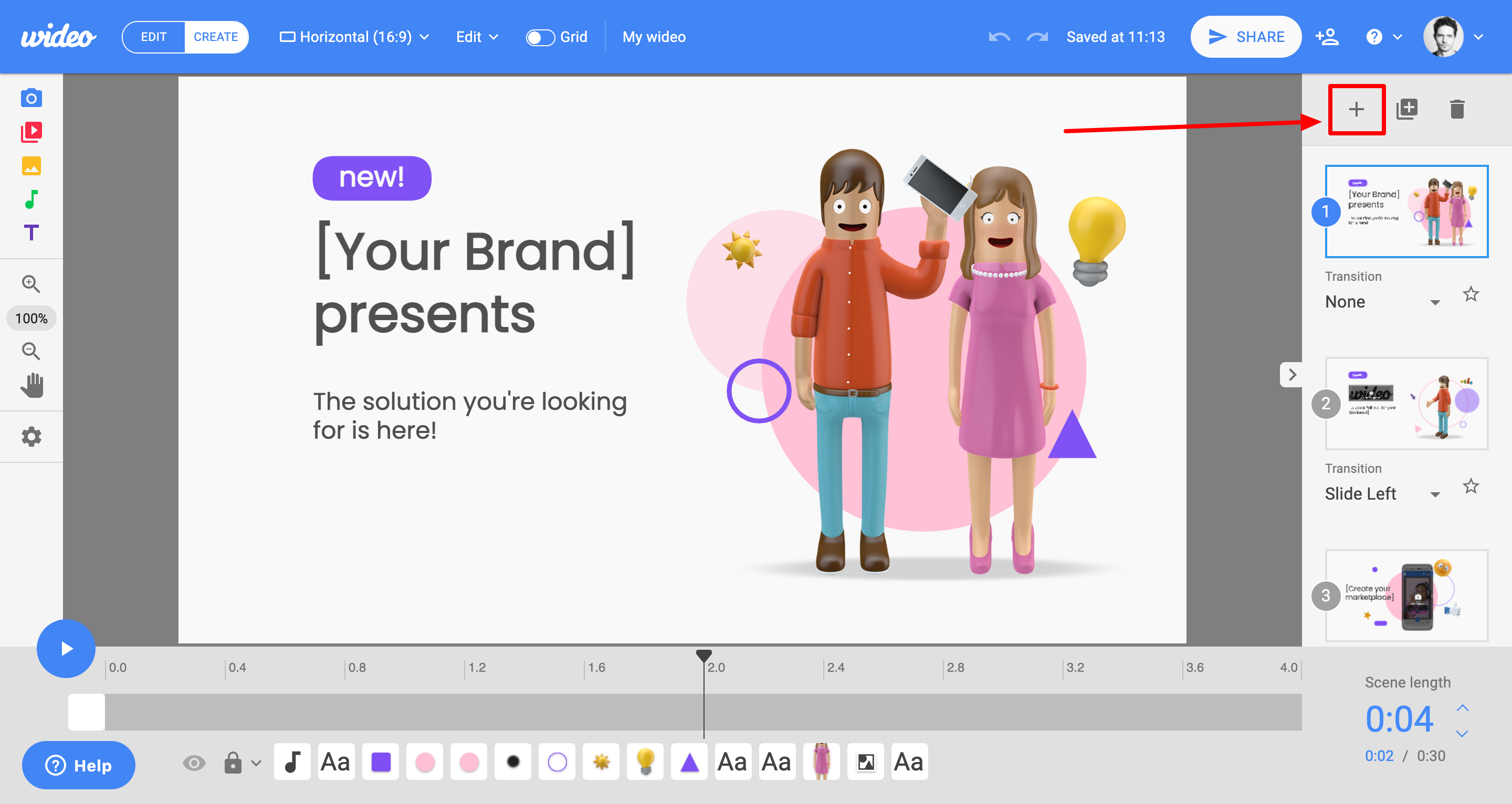 2. In order to share a scene, you need to have it previously selected as a favorite scene (read how to save your favorite scenes)
Go to the Favorite scenes tab (star icon)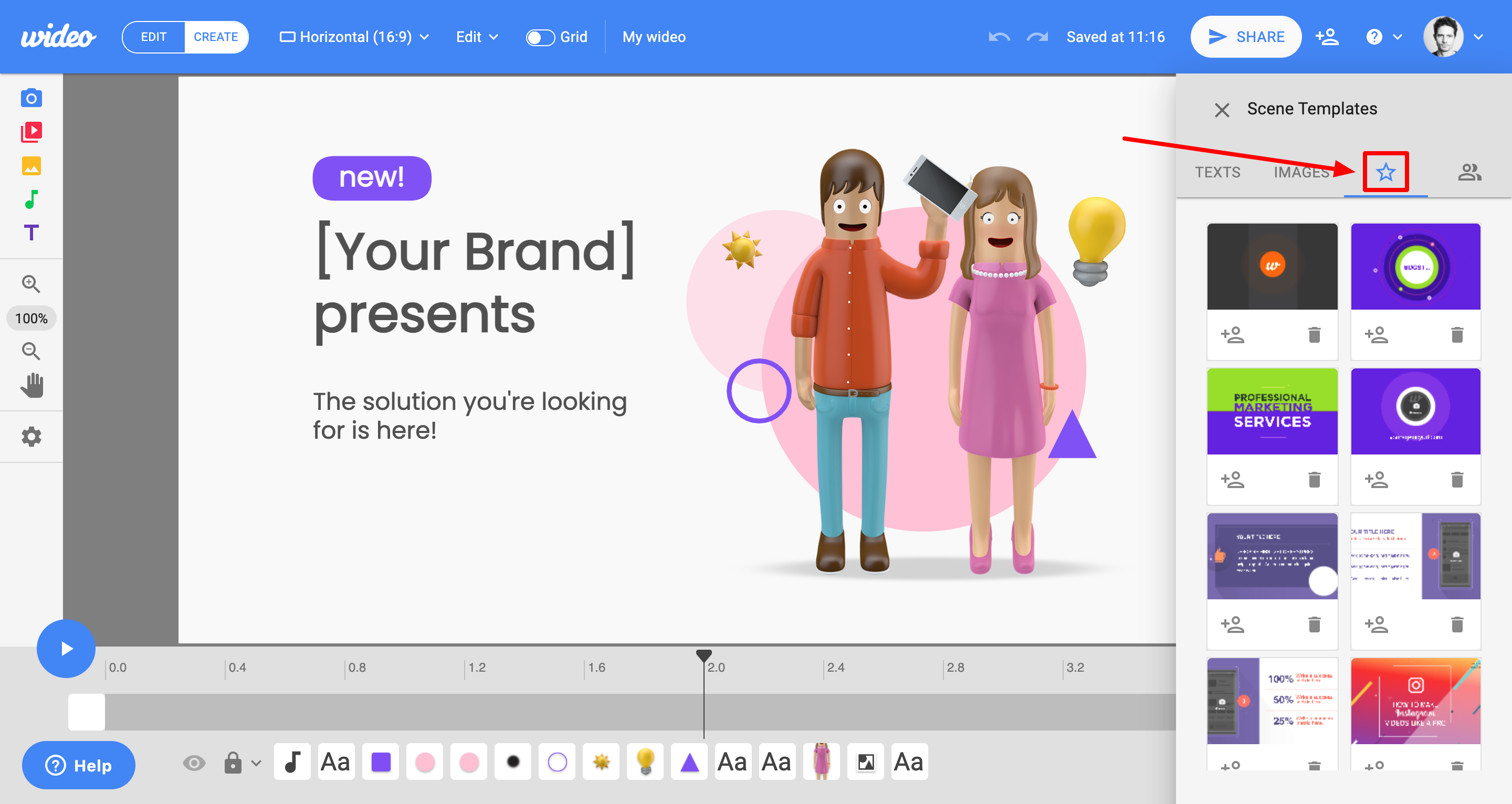 3. Click the Share with button below the scene you want to share with your team members.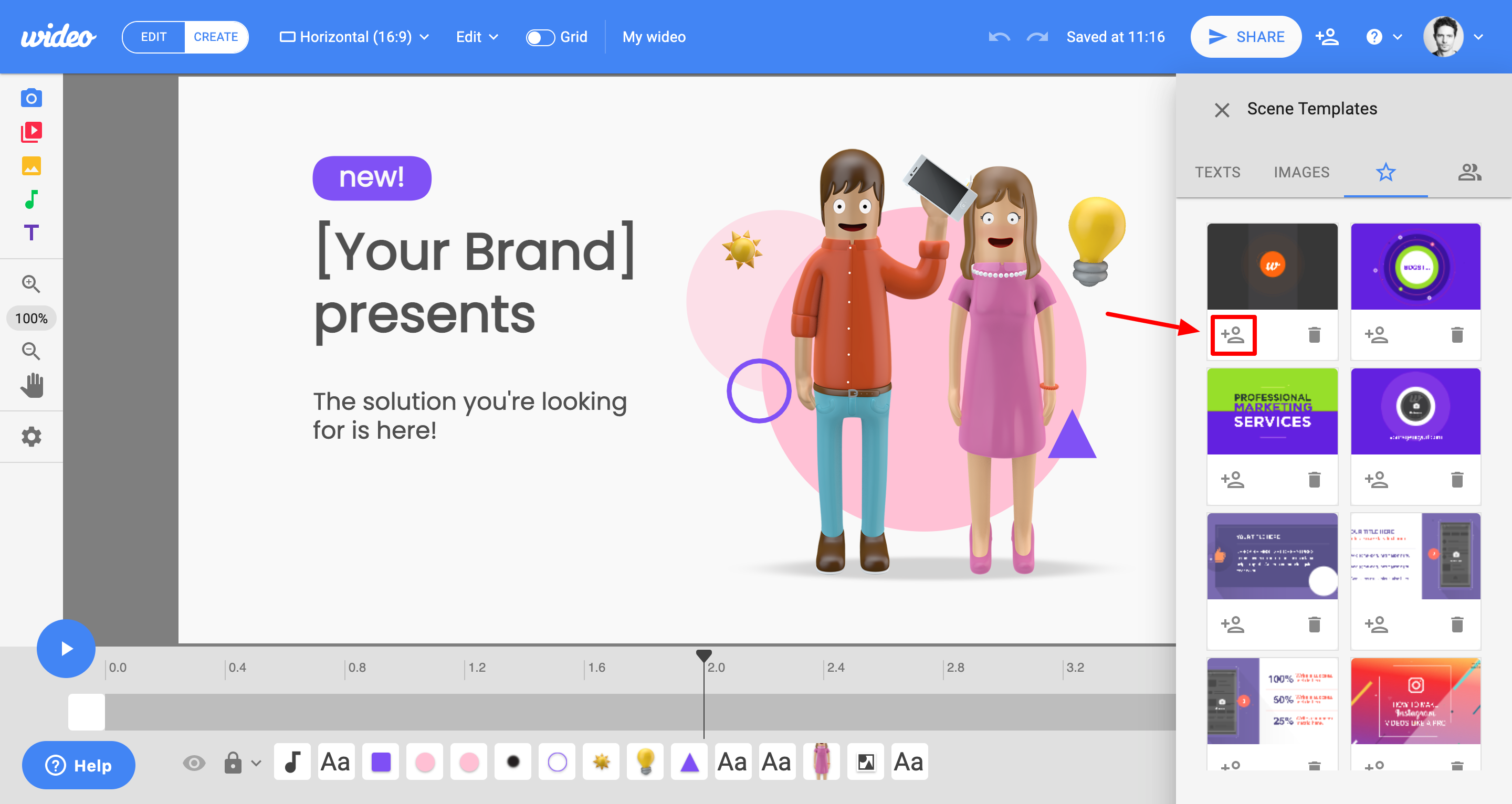 4. Select the team members you want to share the scene with and click Done.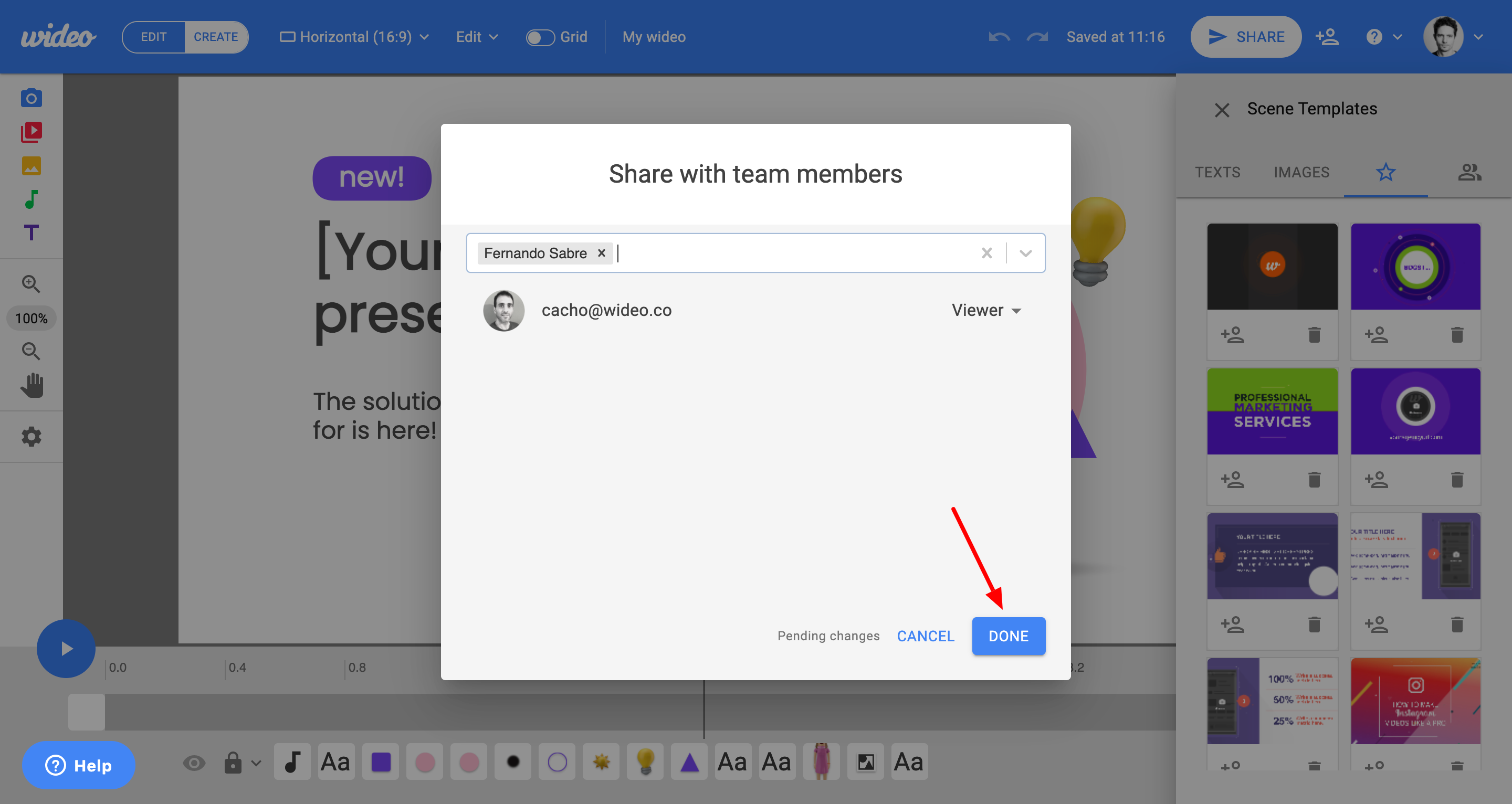 5. Now the selected team members will find the shared scenes under the Shared with me tab in their editor.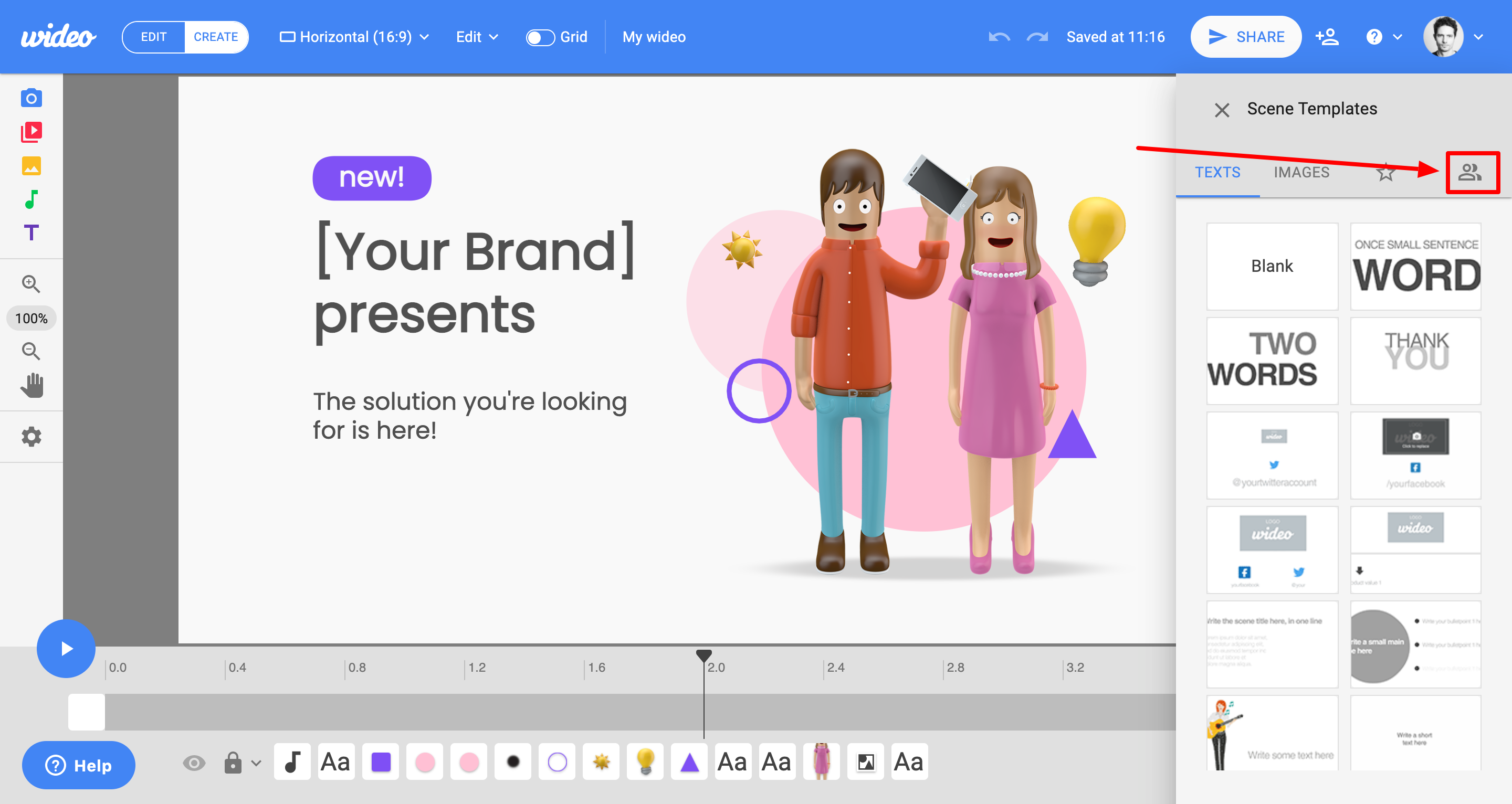 If you want to remove access from any team member, just repeat steps 1-3, select the Remove option from the permissions drop-down menu and click Done.