To give editing access to a team member to collaborate with, you'll both need to be part of a Team first.
Important: To create a new team or add members to your existing team, contact us here.
1. Open the wideo you want to share with a team member and click the Share with button from the top bar.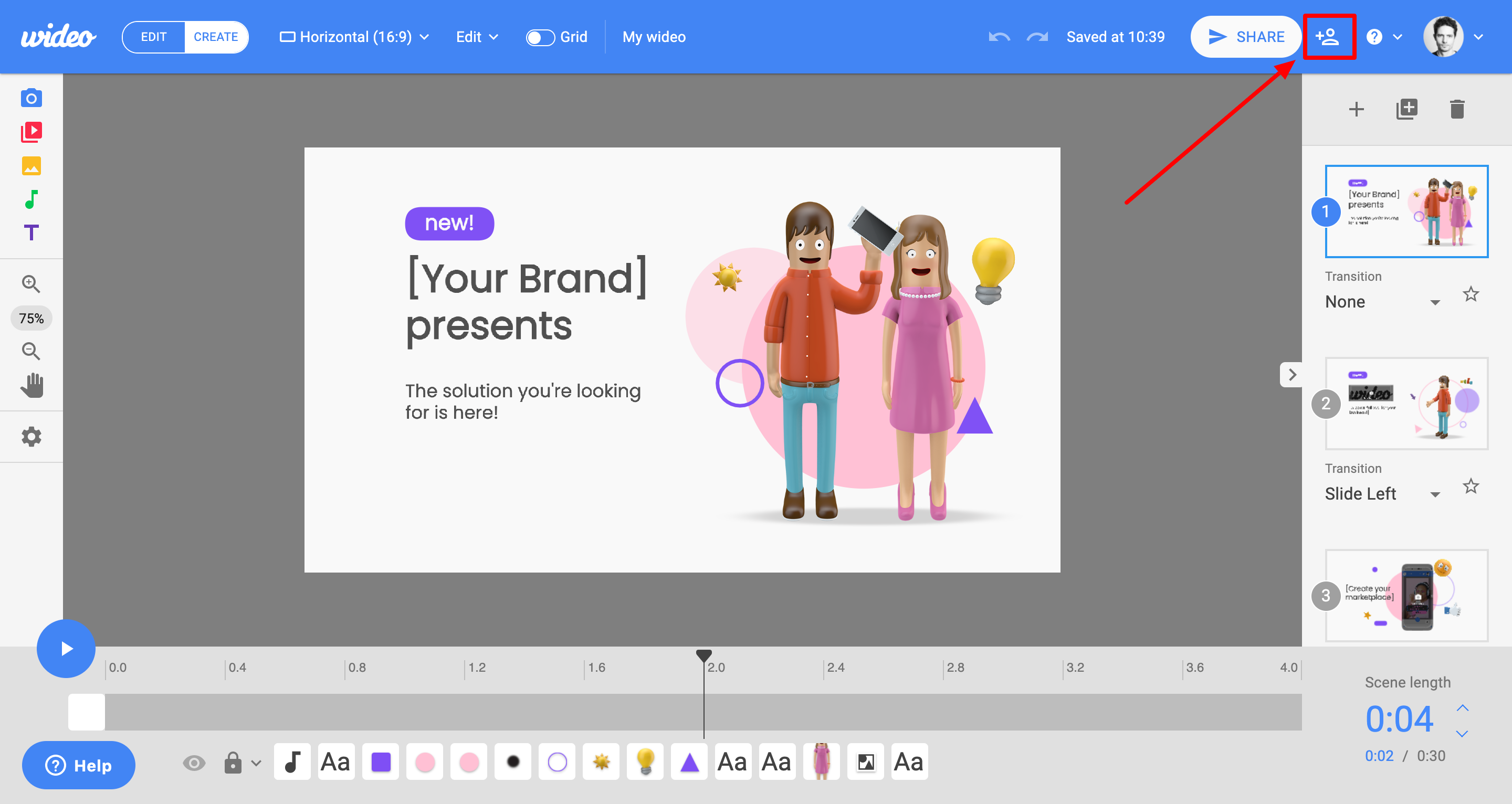 2. Click the Select rectangle to see the list of team members you can share your wideo with.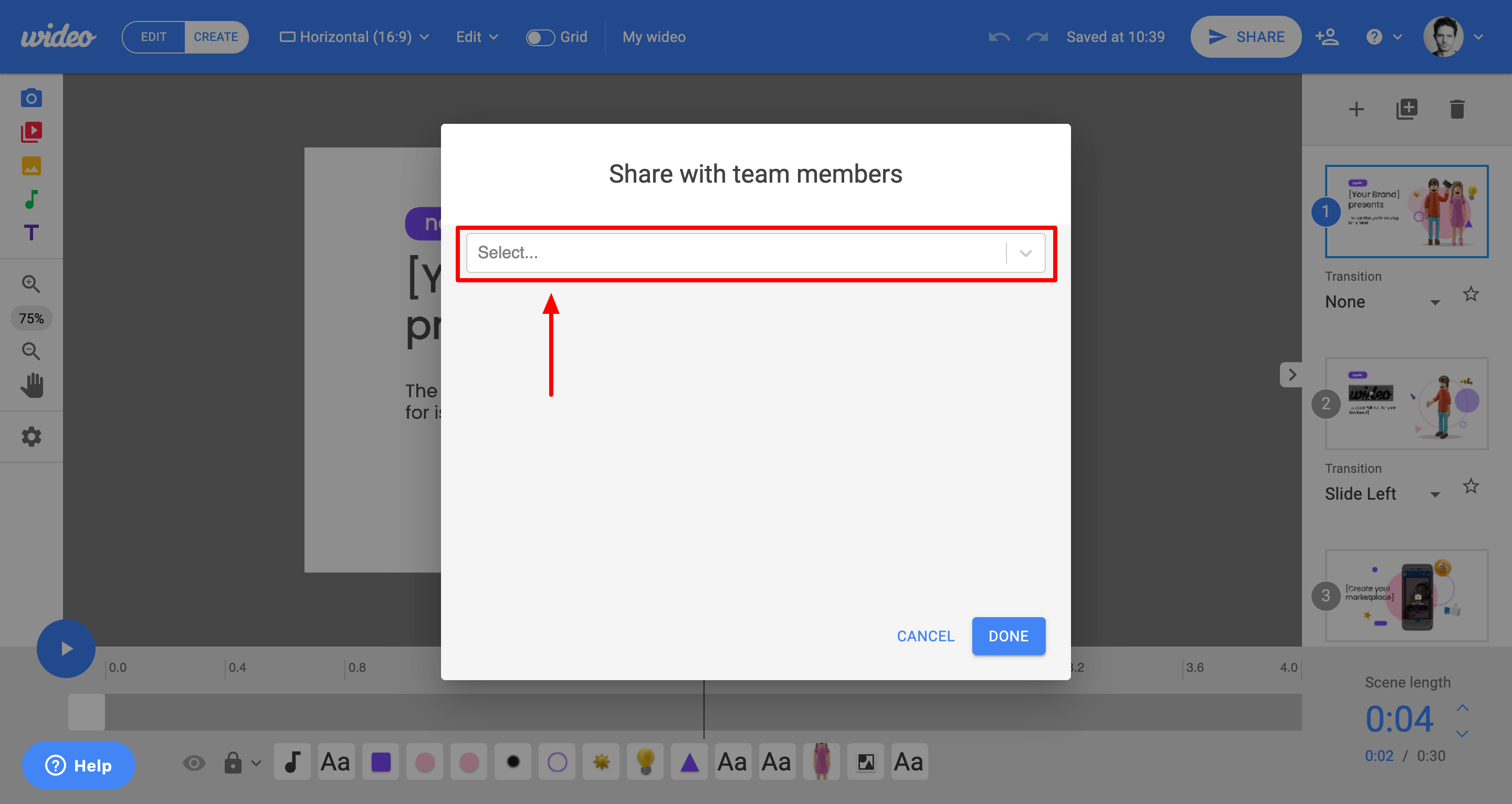 You can type names in the select box or click from the drop-down members list.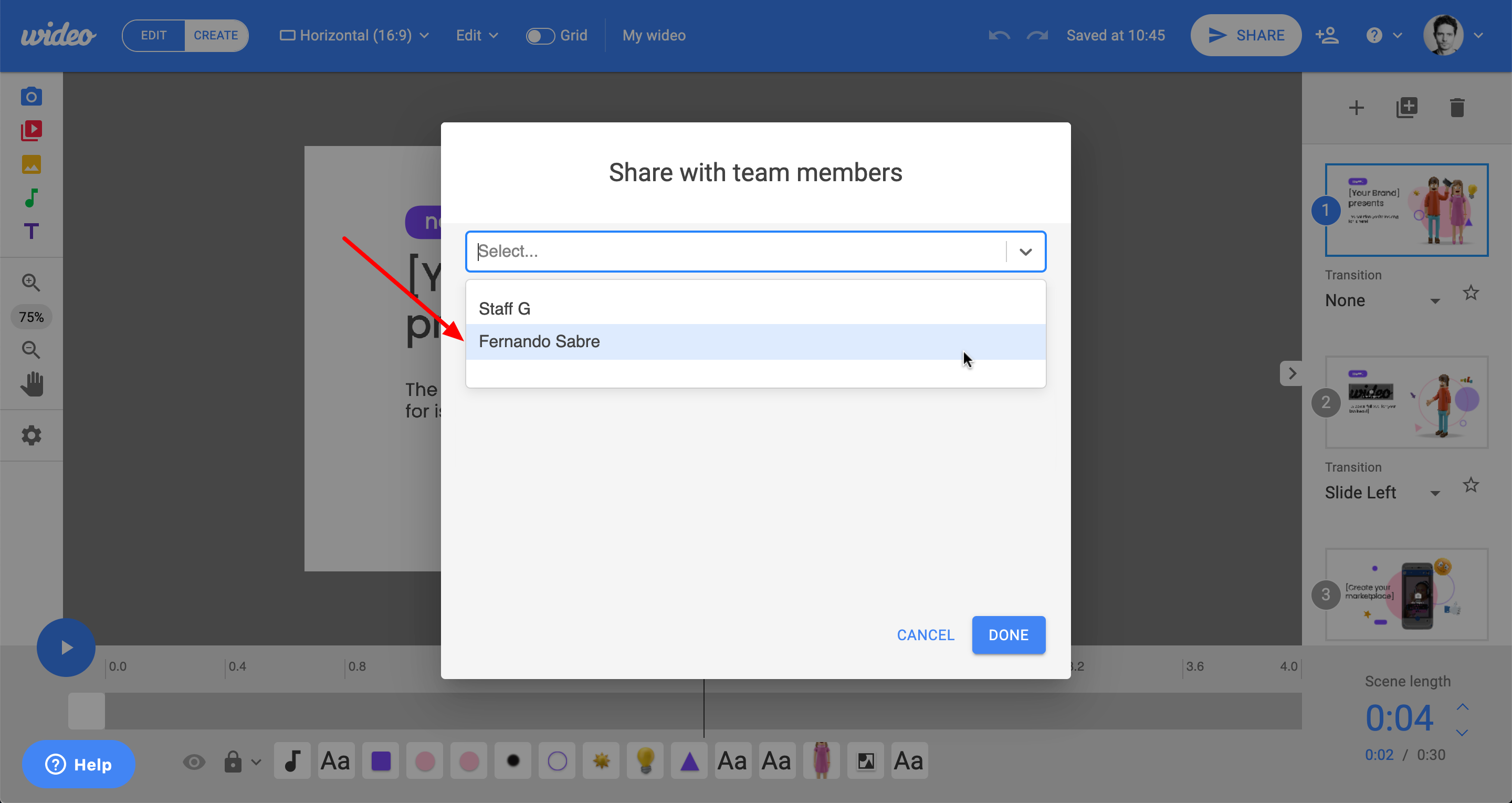 3. Click the permission text to choose between Editor, Viewer or Remove options.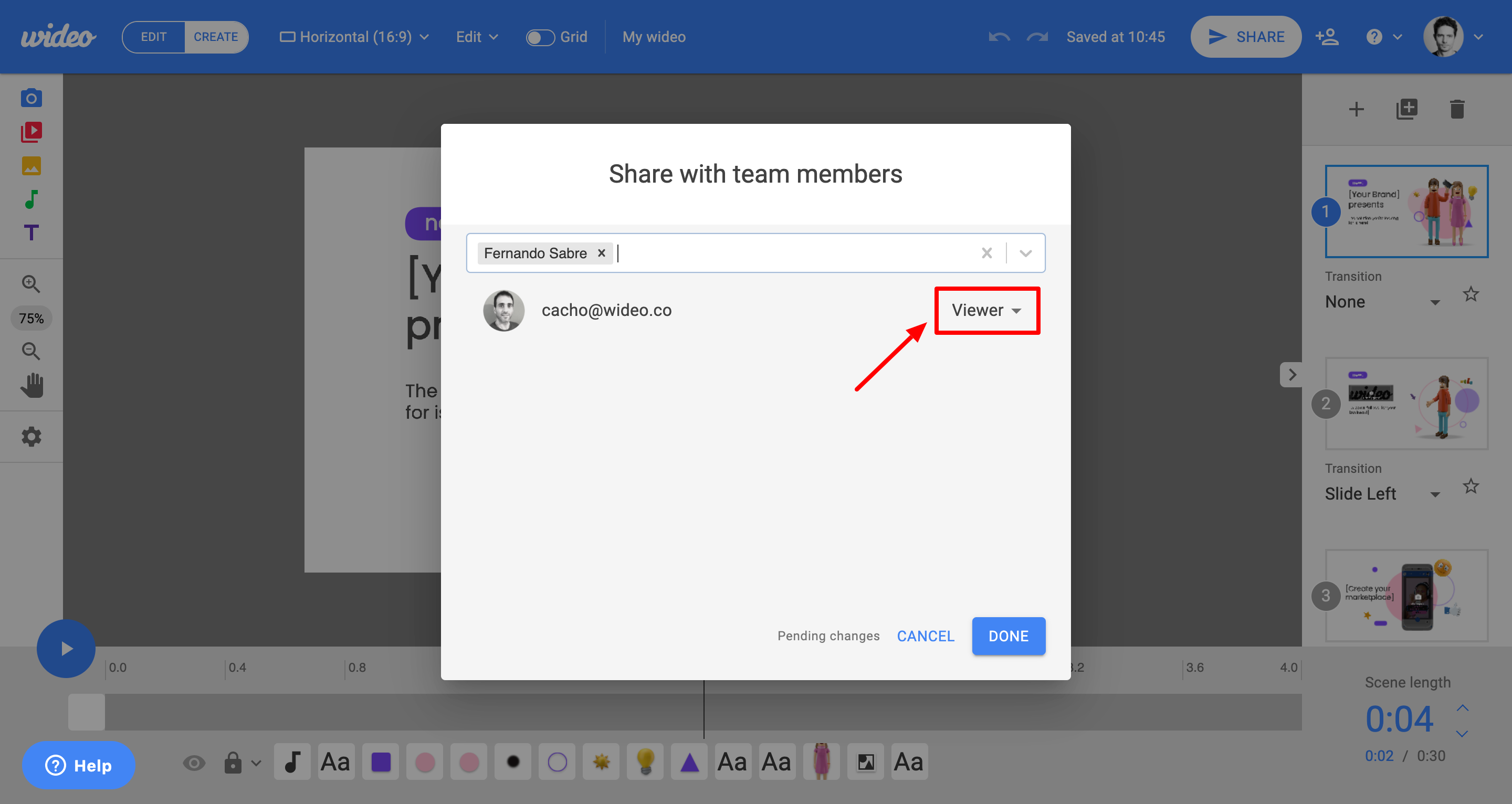 You can let your team members to just view your wideo or to edit, download and share it.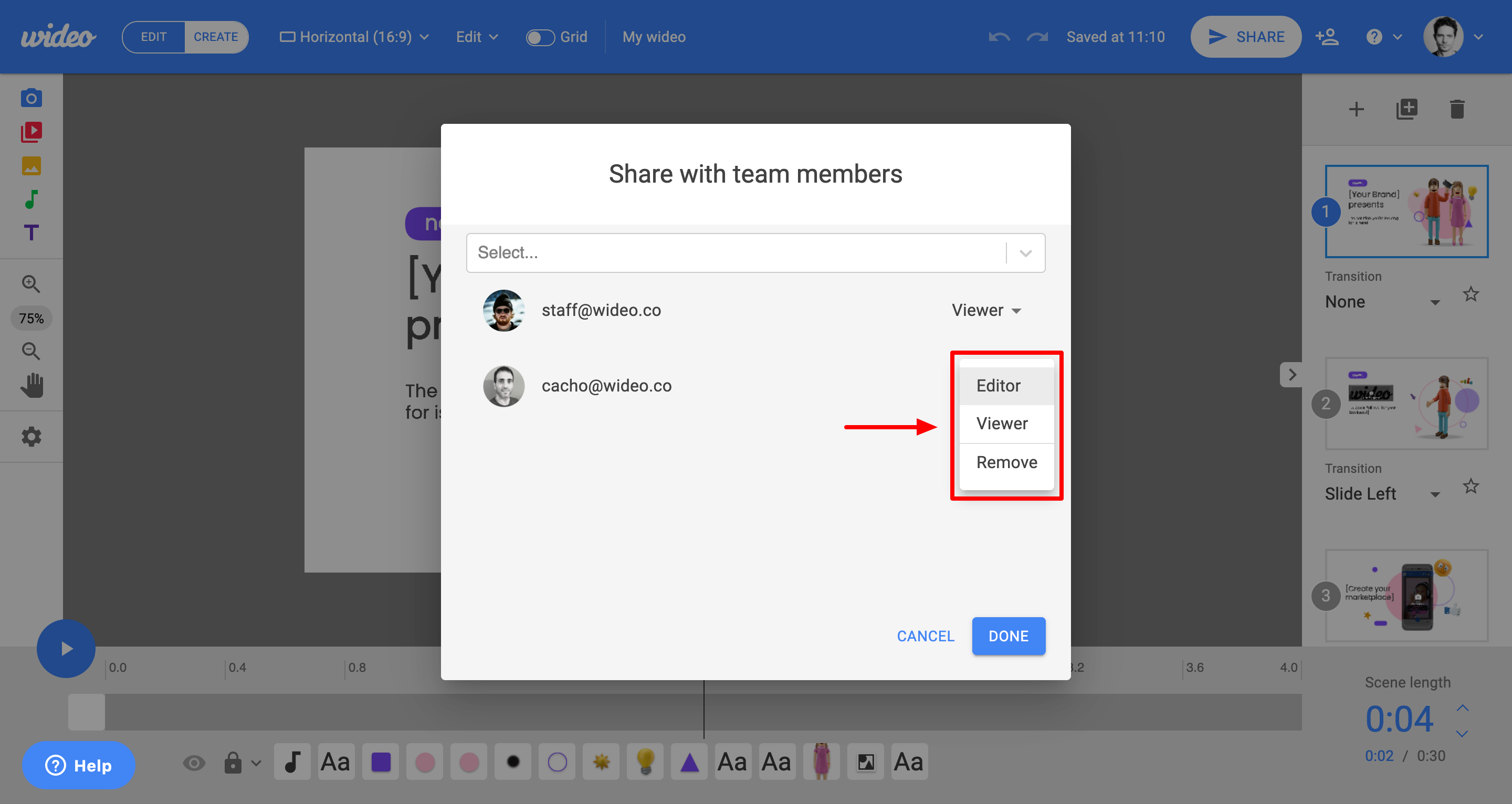 If you want to remove a team member access, just click Remove.
4. Click Done to confirm permissions.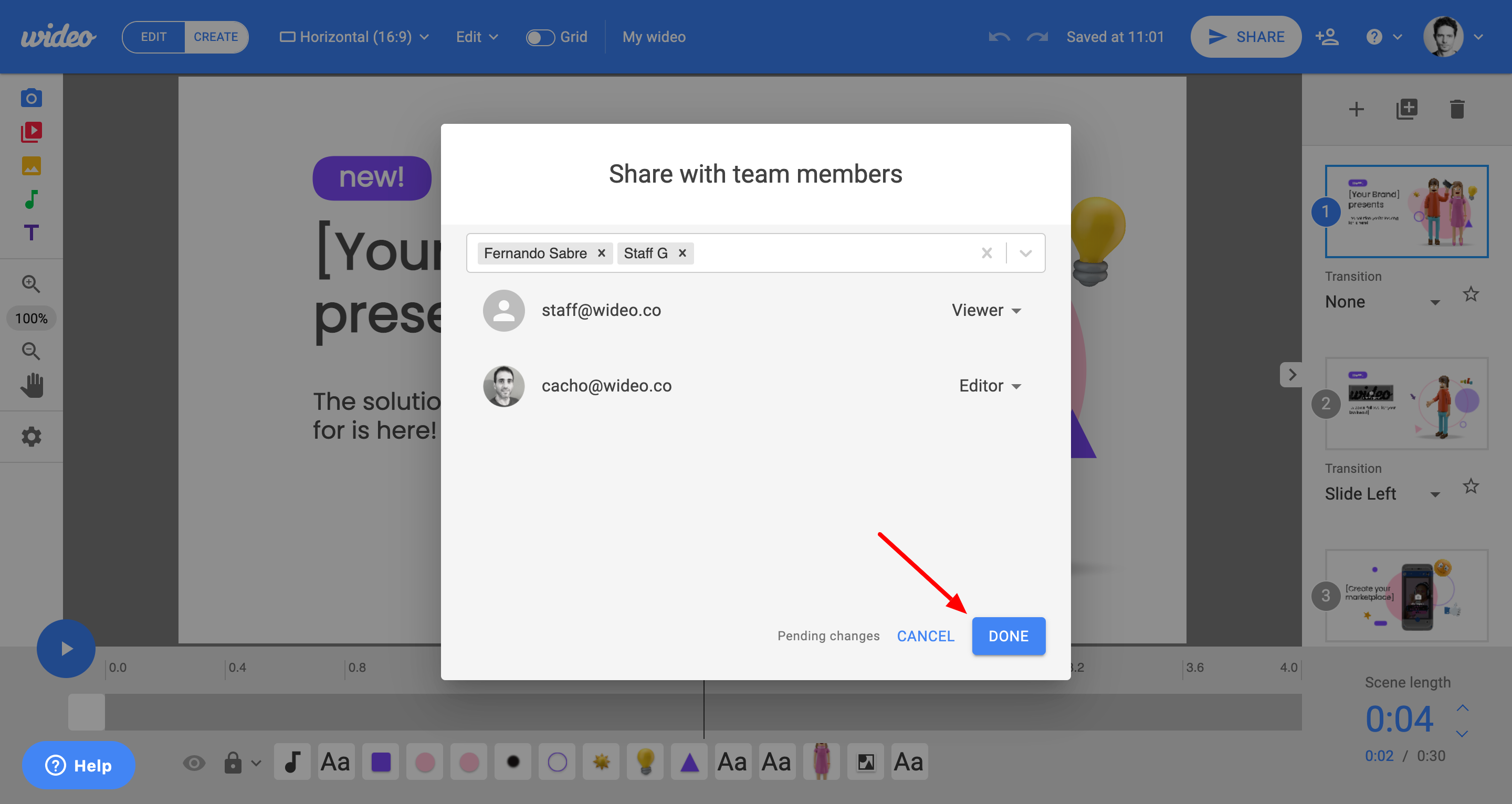 5. Team members can find the shared wideos under the Shared with me section in they profile page.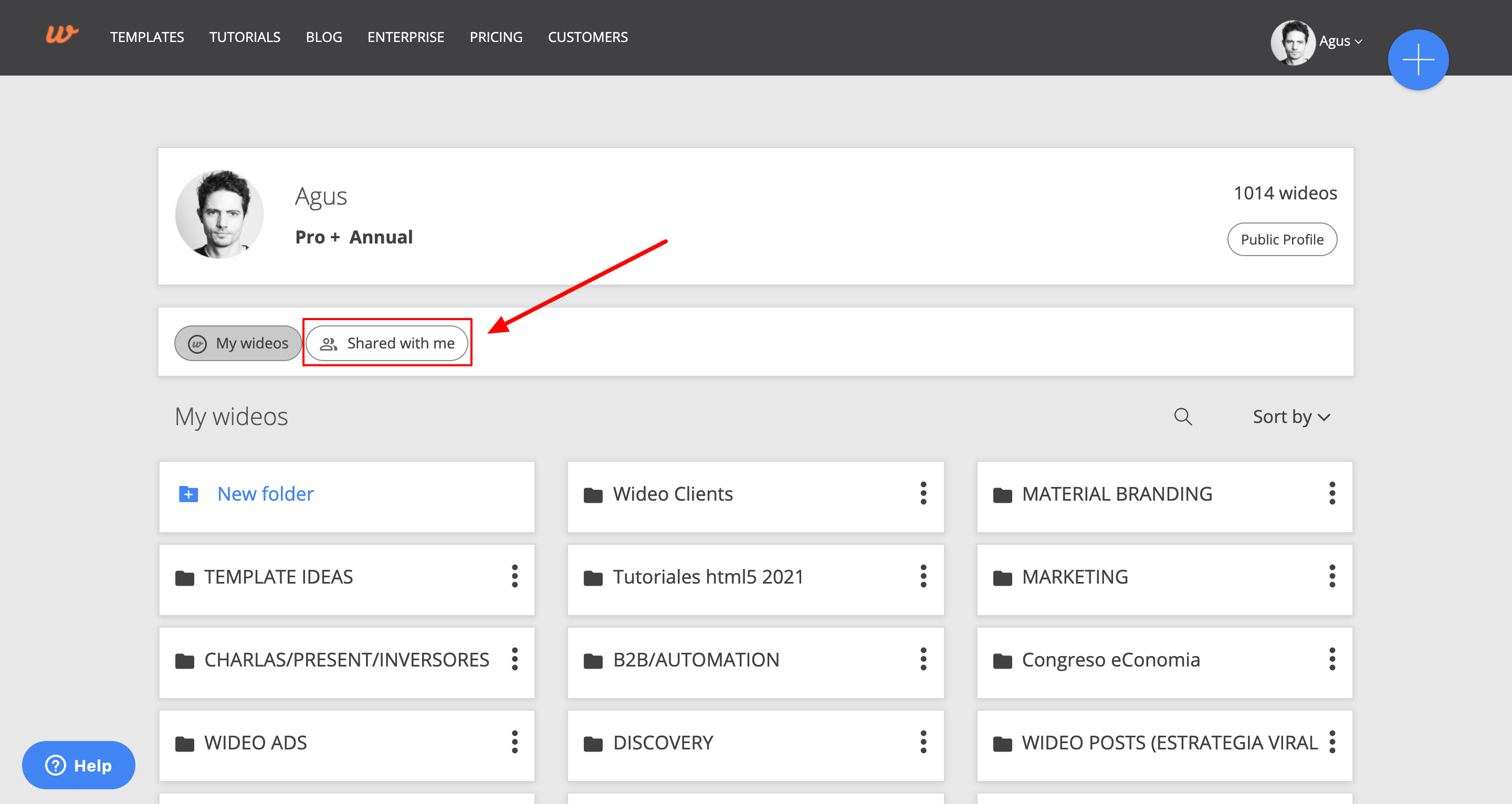 Your team members will also receive an email invitation to edit or view the wideo you've shared with them.