Sometimes, if you're creating a long wideo, you need to preview changes in the current scene without having to watch the video from the beginning. This new preview option will save you a lot of time.
1. Hover your mouse over the blue play button at the bottom lefthand corner of the screen.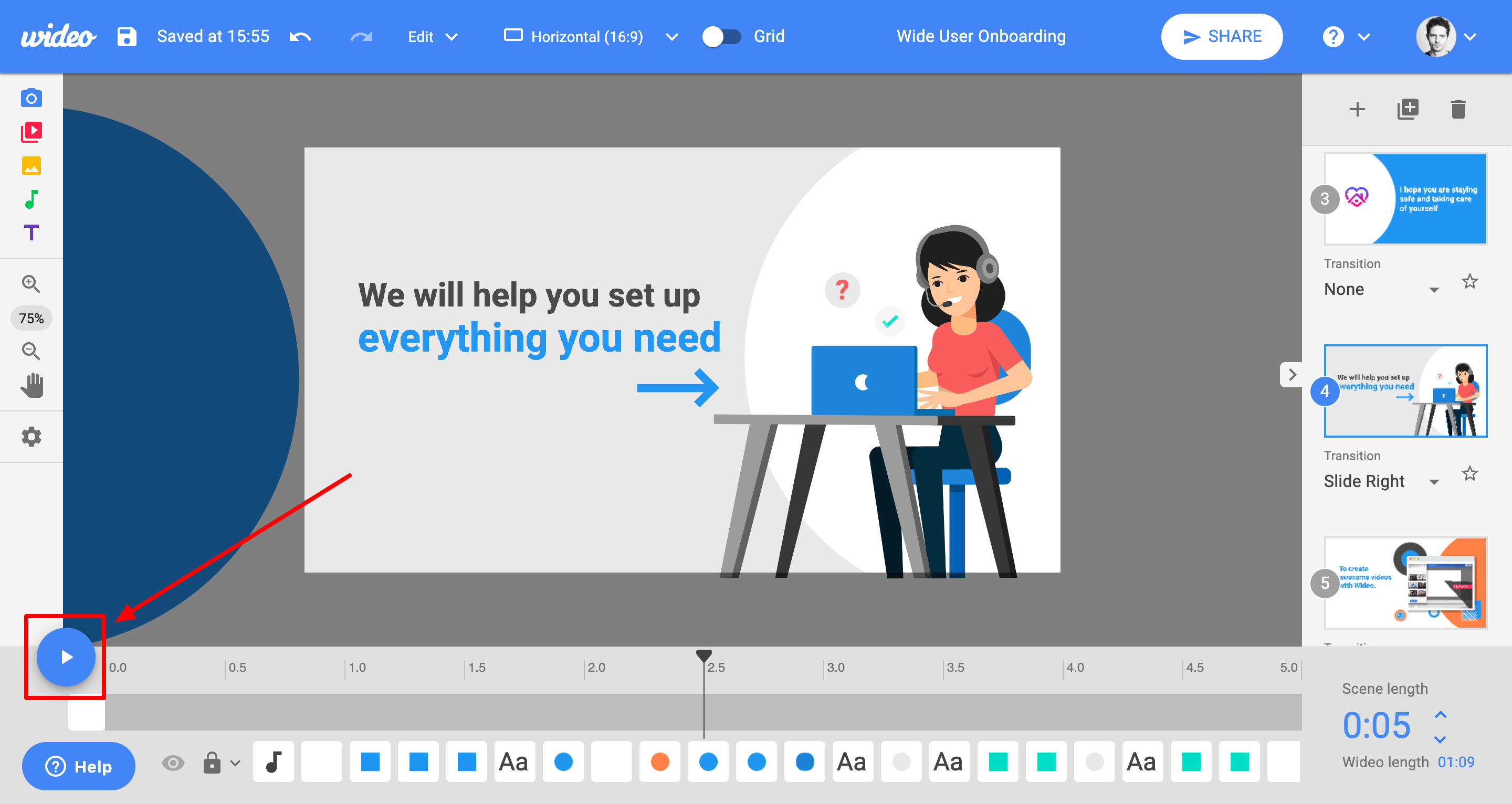 2. Click on the yellow button that appears ("Preview Wideo from current scene")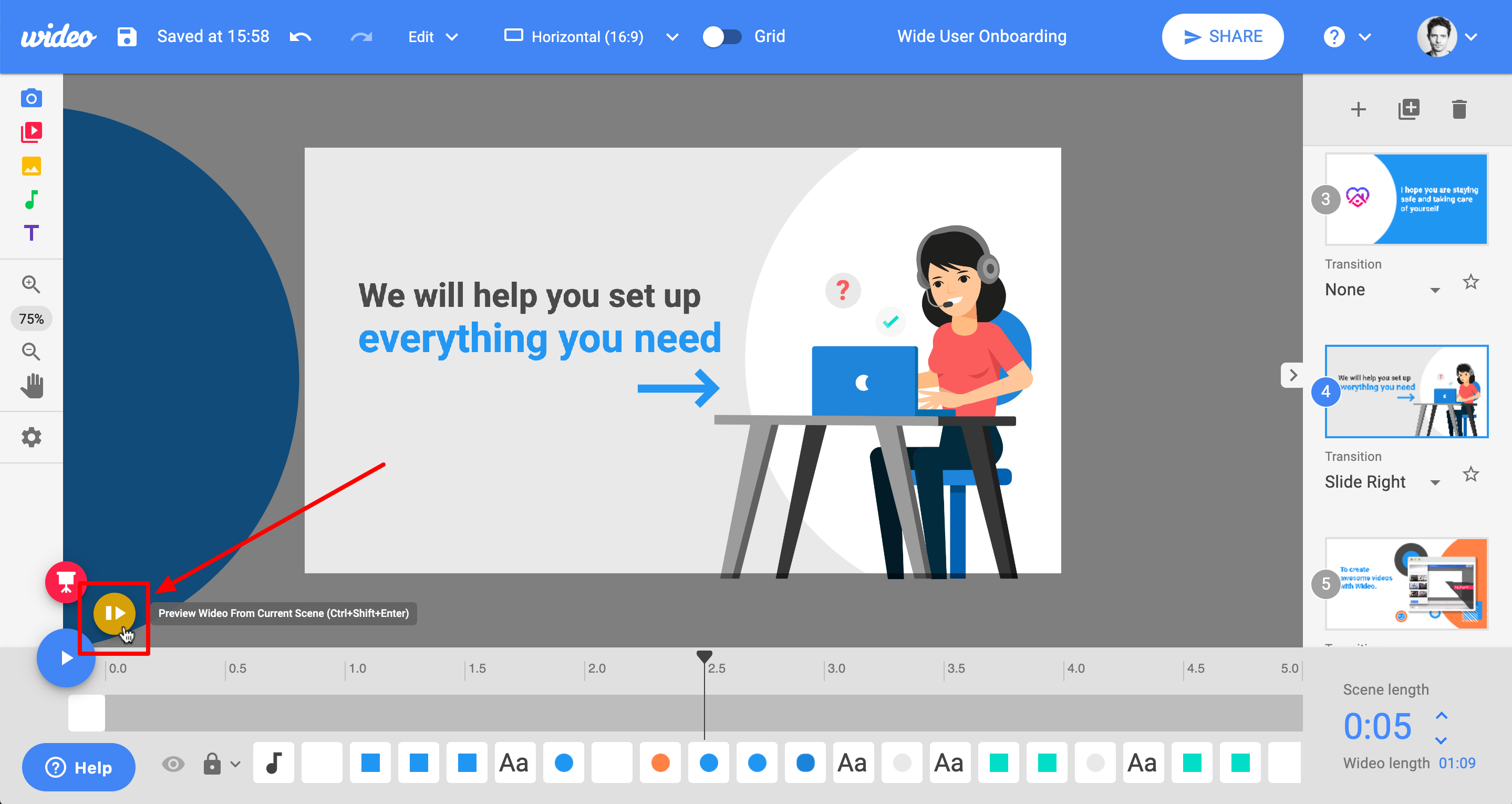 The pop-up preview will appear and the wideo will be played starting with the scene you're currently working on.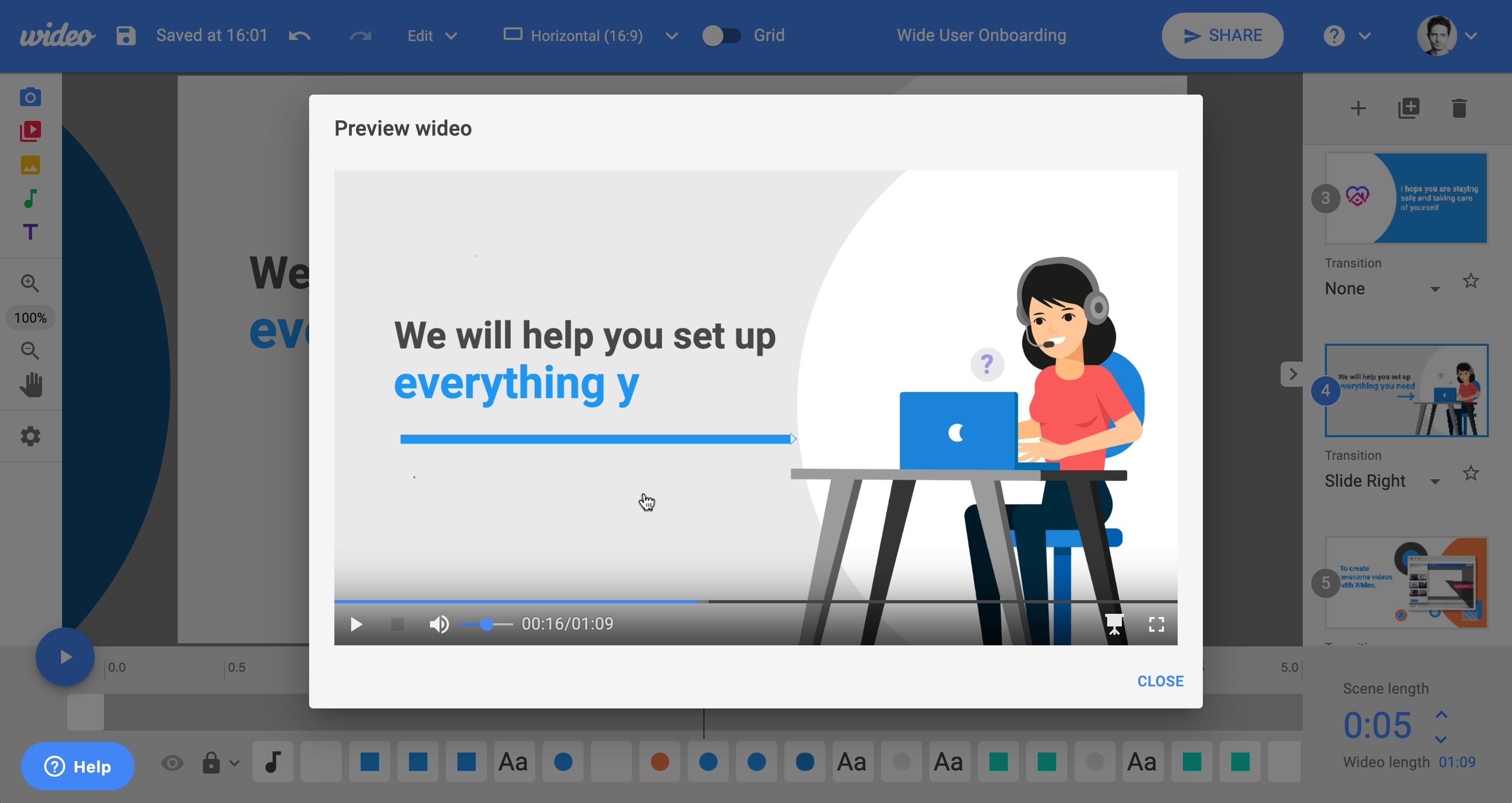 You can also use the keyboard shortcut Shift + Cmd + Enter/Return on Mac or Shift + Ctrl + Enter/Return