You can copy and paste objects keeping animations in the same scene or between different scenes and then replace them for other objects.
1. Select the animated object you want to duplicate click the right mouse button and select Copy from the drop-down menu.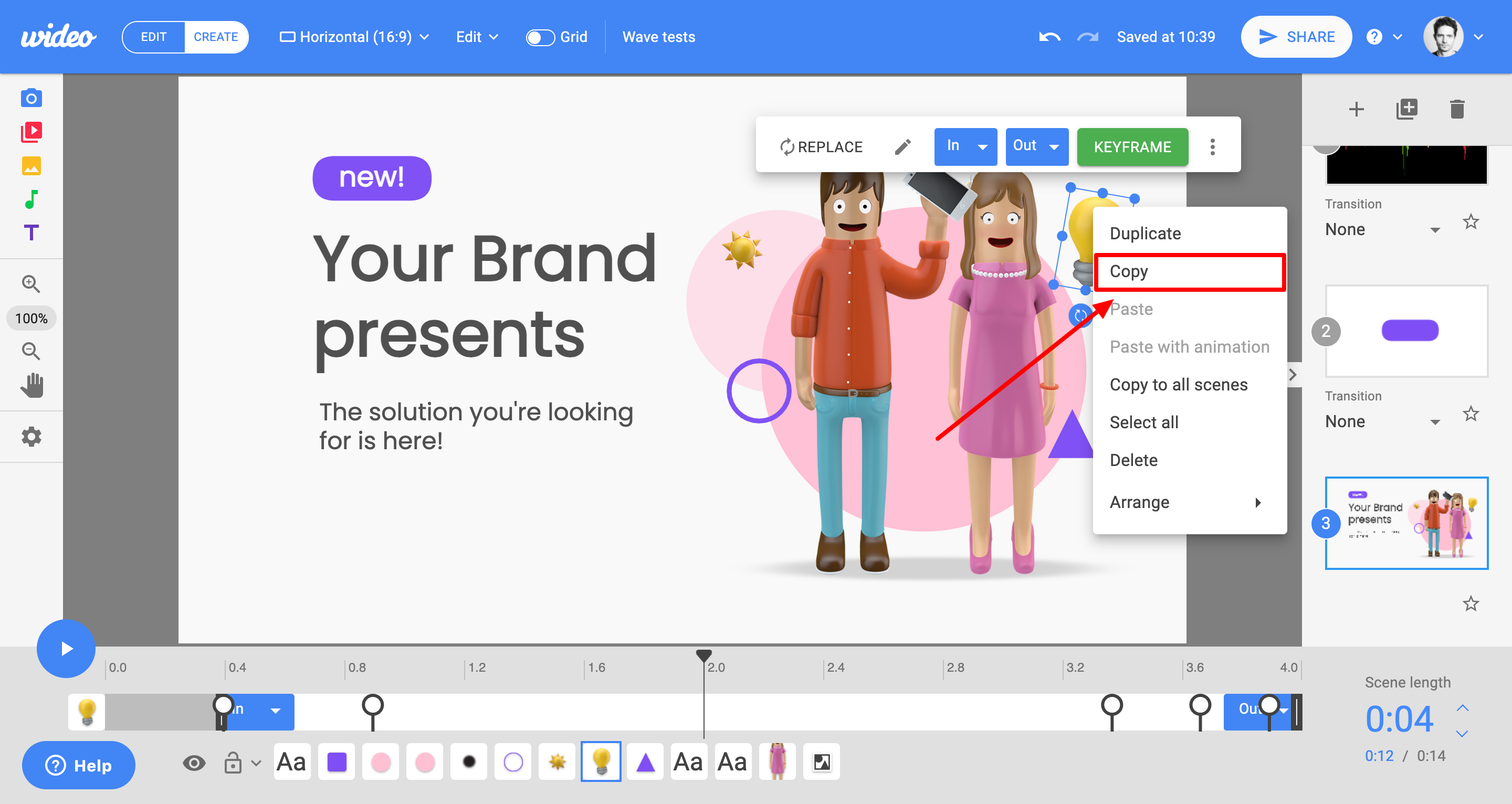 You can also find this menu in the Edit button at the top bar of your screen.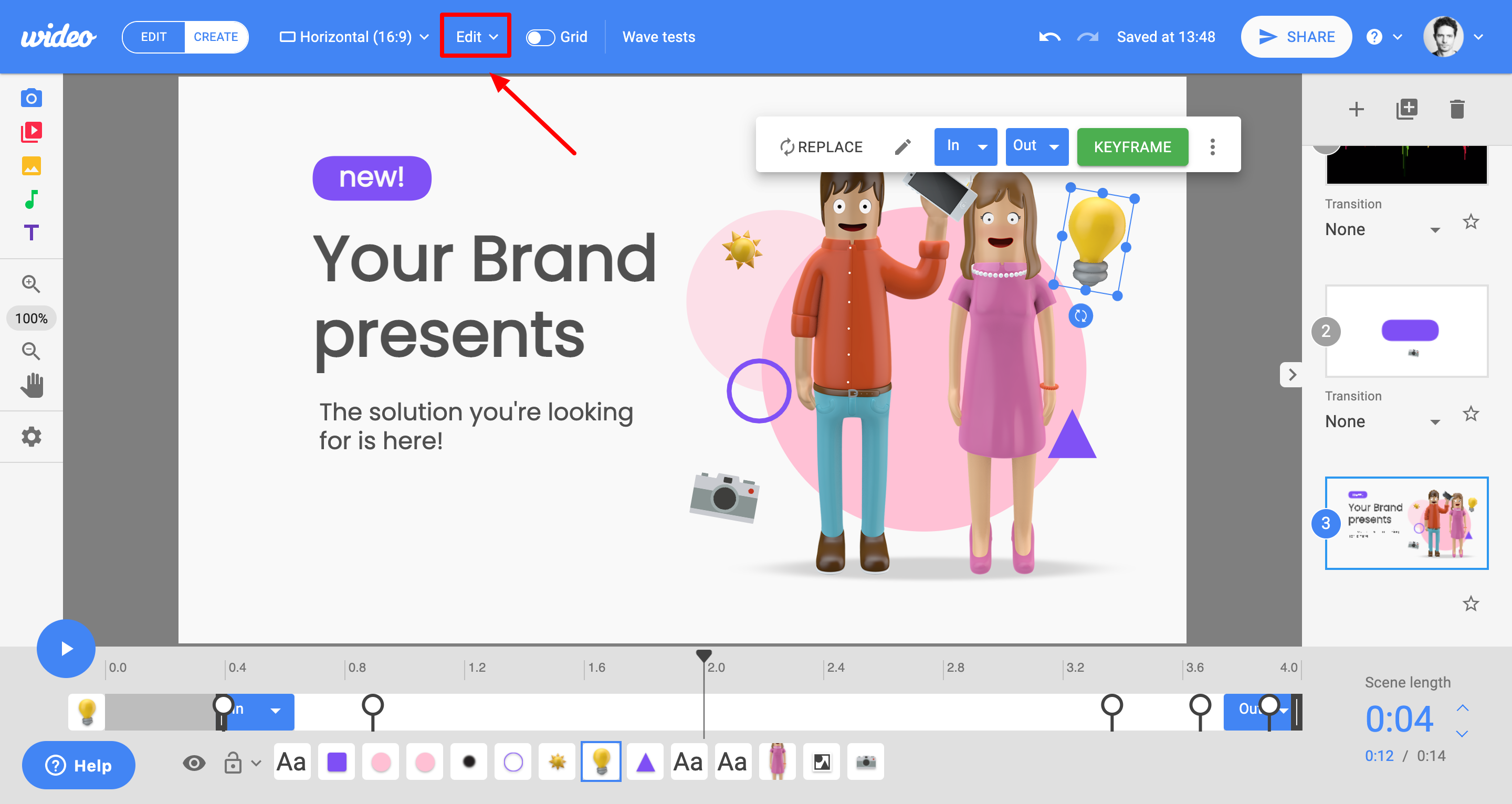 2. Click the right mouse button again and click Paste with animation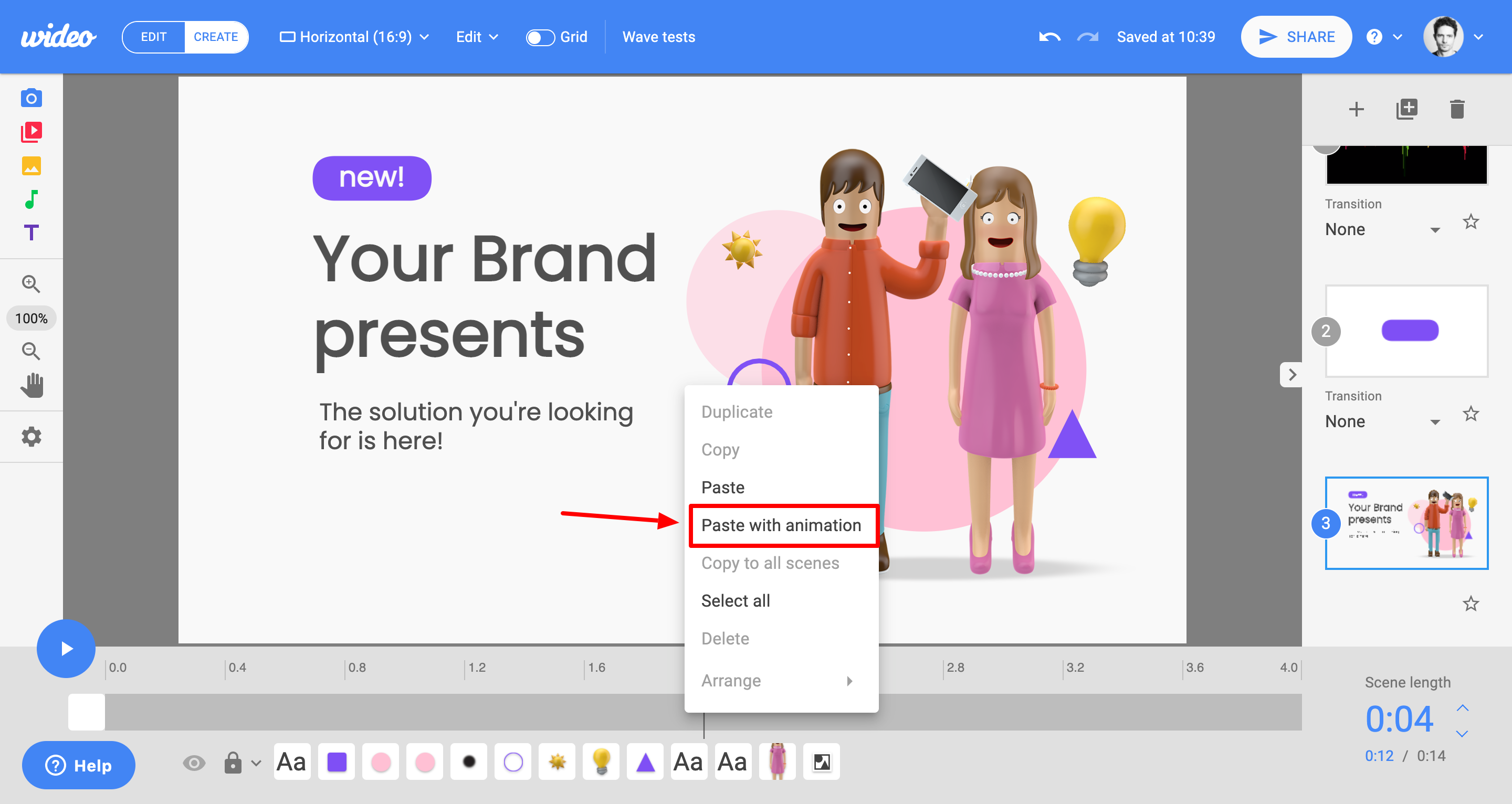 3. A copy of your original object will appear in the scene with exactly the same animations.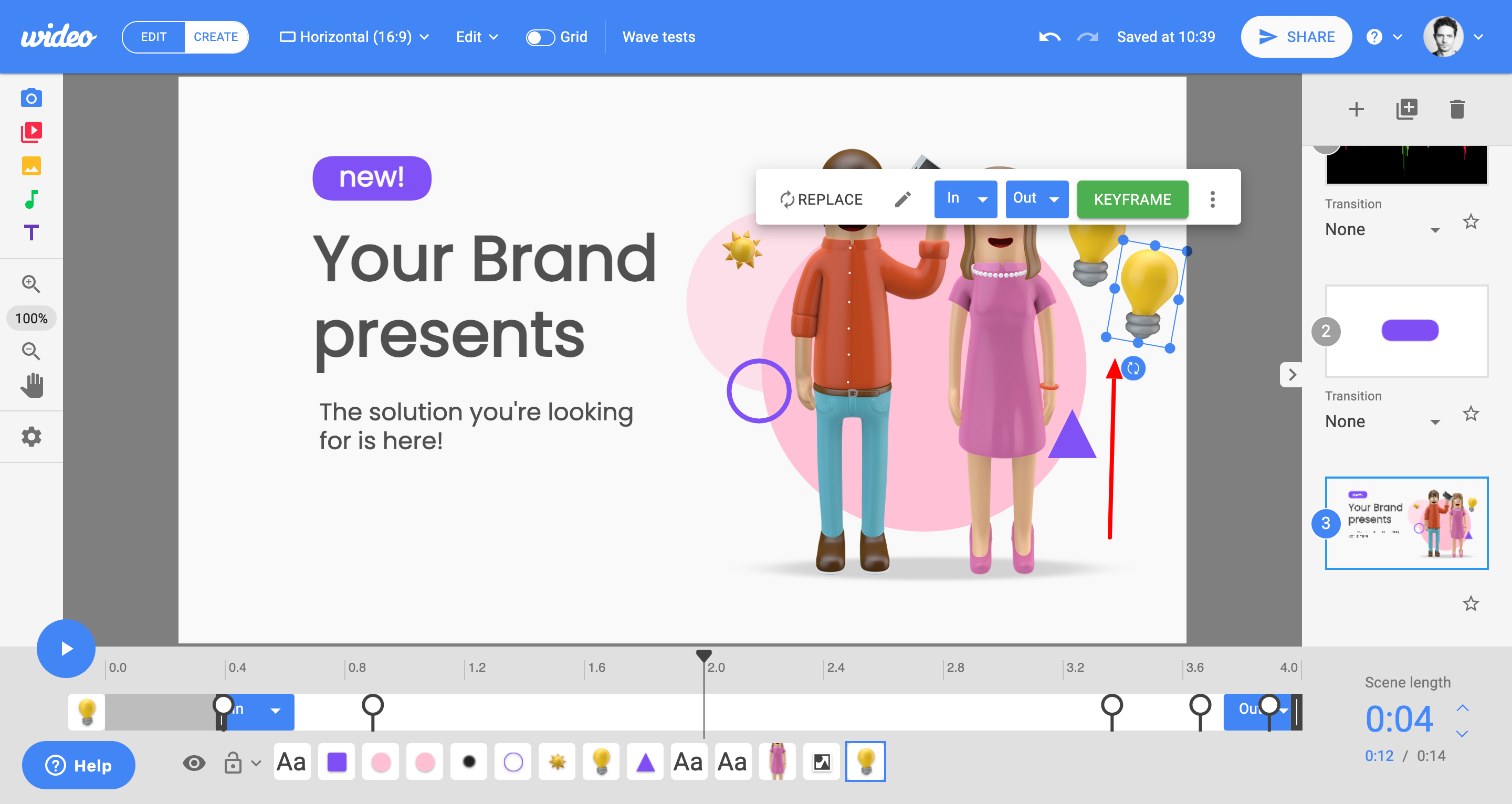 Now you can replace this new copy with any other object or video, keeping its original animations.