You can keep your wideos organized with folders.
To put a wideo in a folder, just drag and drop your wideos to organize them by project, topic, teams, etc. To remove a wideo from a folder (or switch folders), just use the folder drop-down menu.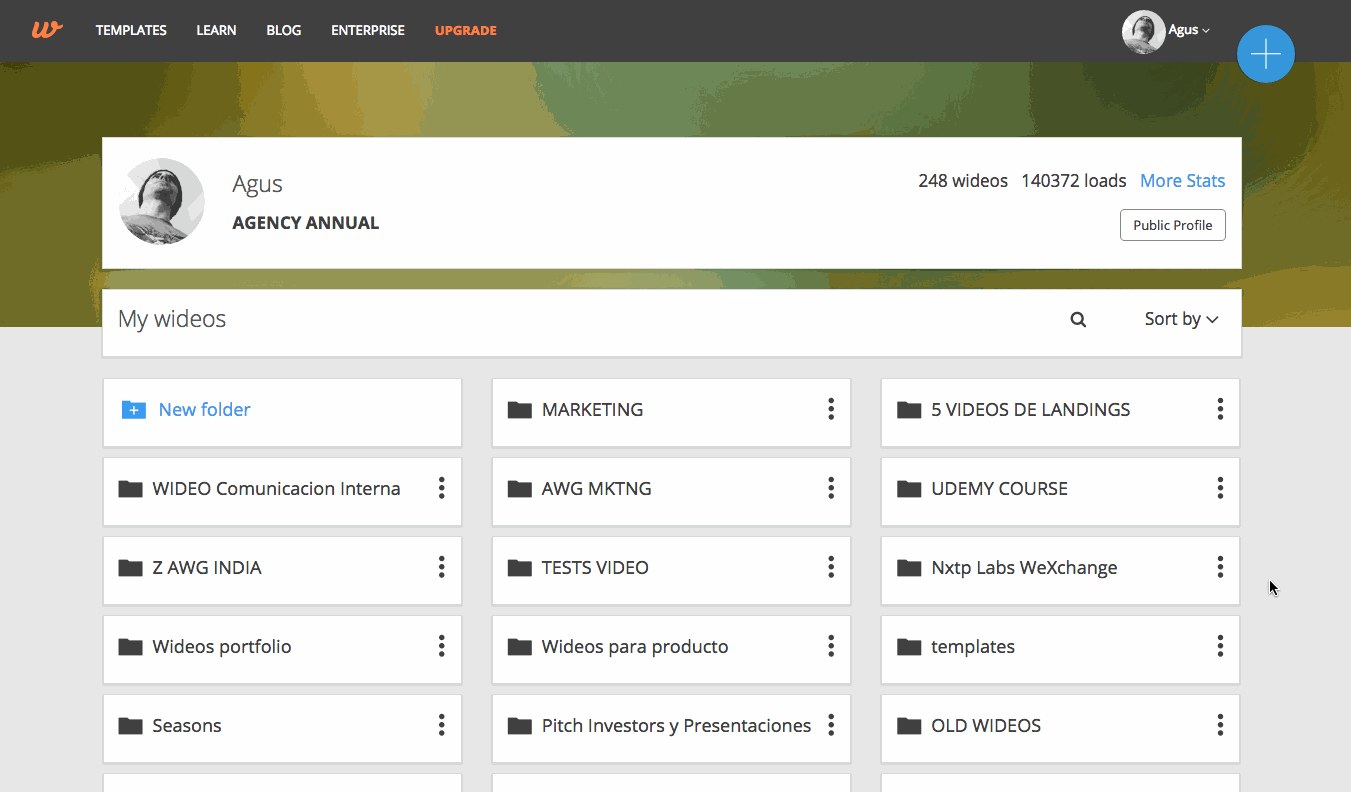 You can also share a folder with a client or coworker without affecting the privacy of your other wideos. From the folder drop-down menu, select "share" to receive a unique URL for sharing. Only wideos with a "public" privacy setting will be shown.