With Wideo, you can animate objects so that they move exactly how you need them to.
Watch this short video or read the instructions below to learn how it works.
1. Select the object you want to apply custom animations to and click the green keyframe button.
Read What is a keyframe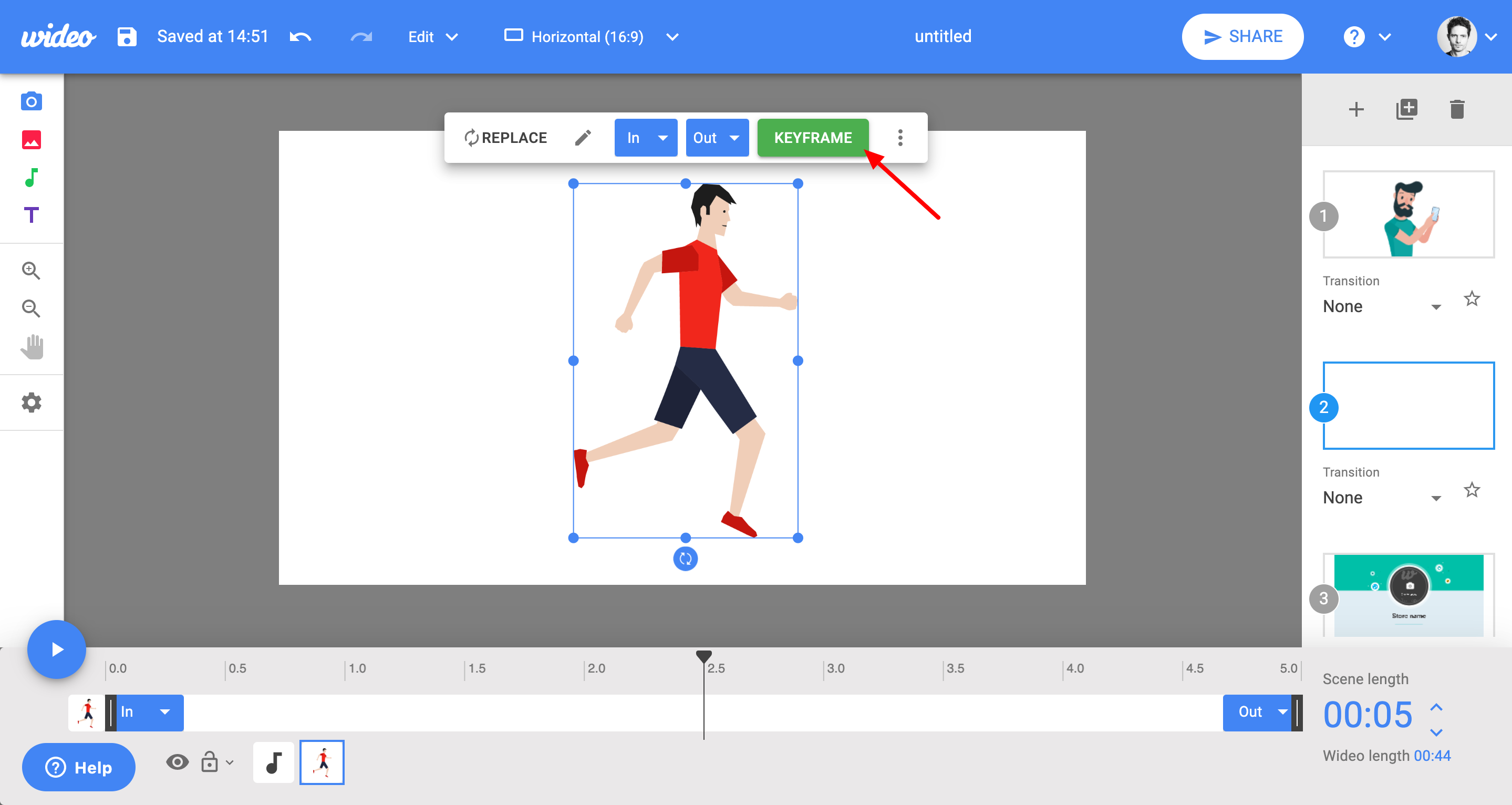 2. You will see a keyframe appear in the timeline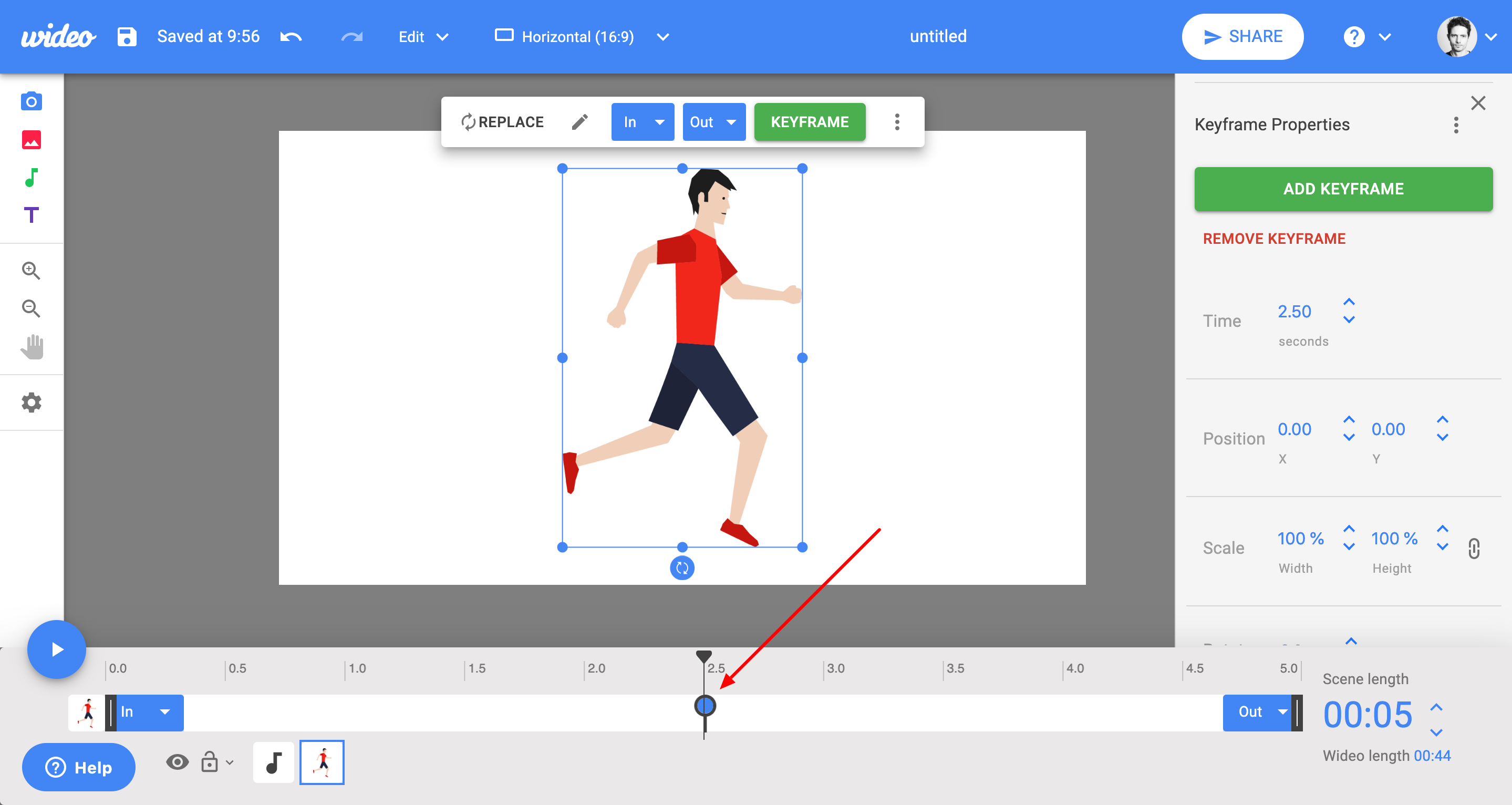 3. Click on another part of the timeline and click on the keyframe button again.
You will see that a new keyframe has been added to the timeline.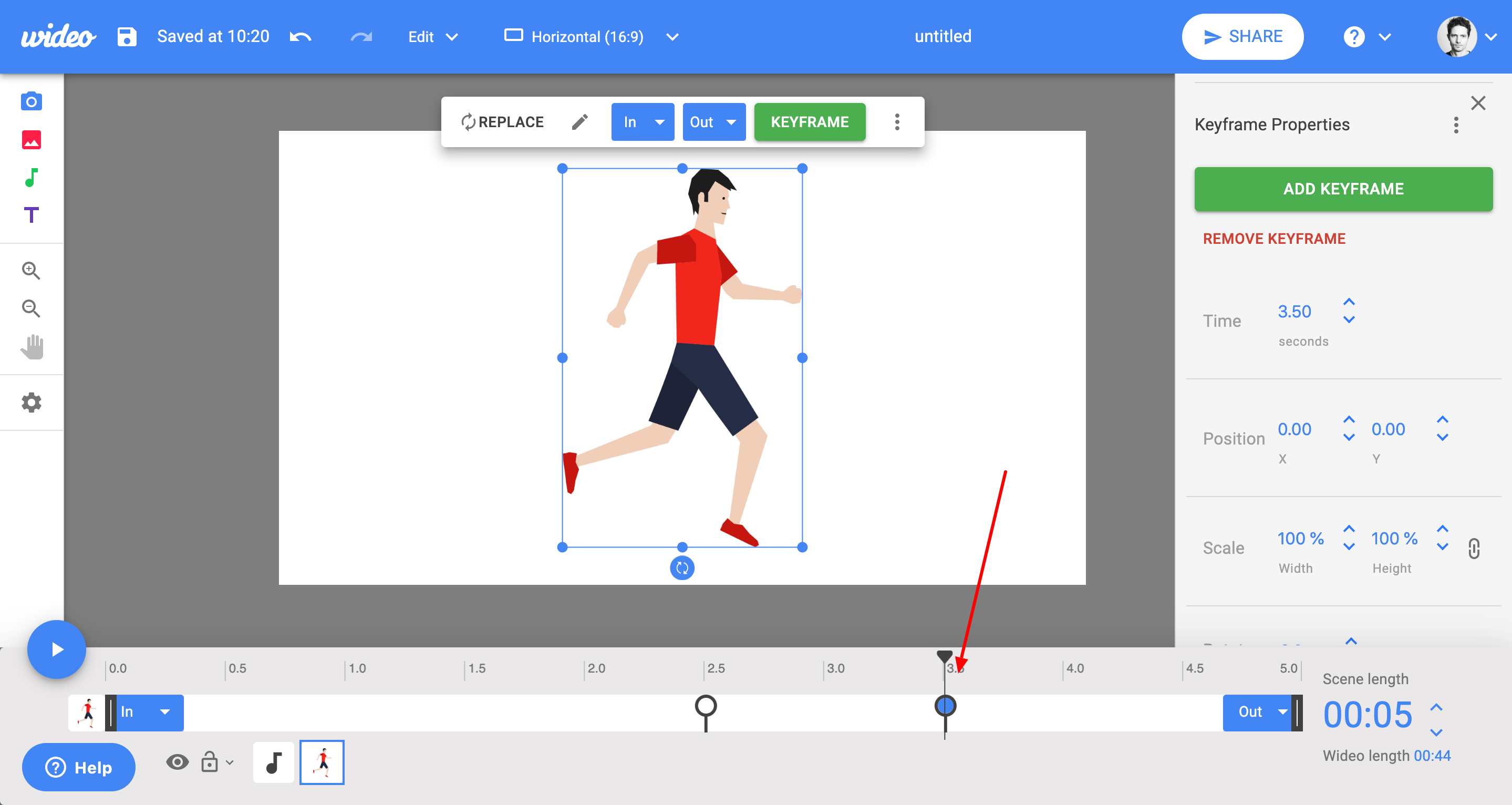 4. Move the object to another location in the scene. Be sure the keyframe is selected (you can confirm it is if the circle is blue).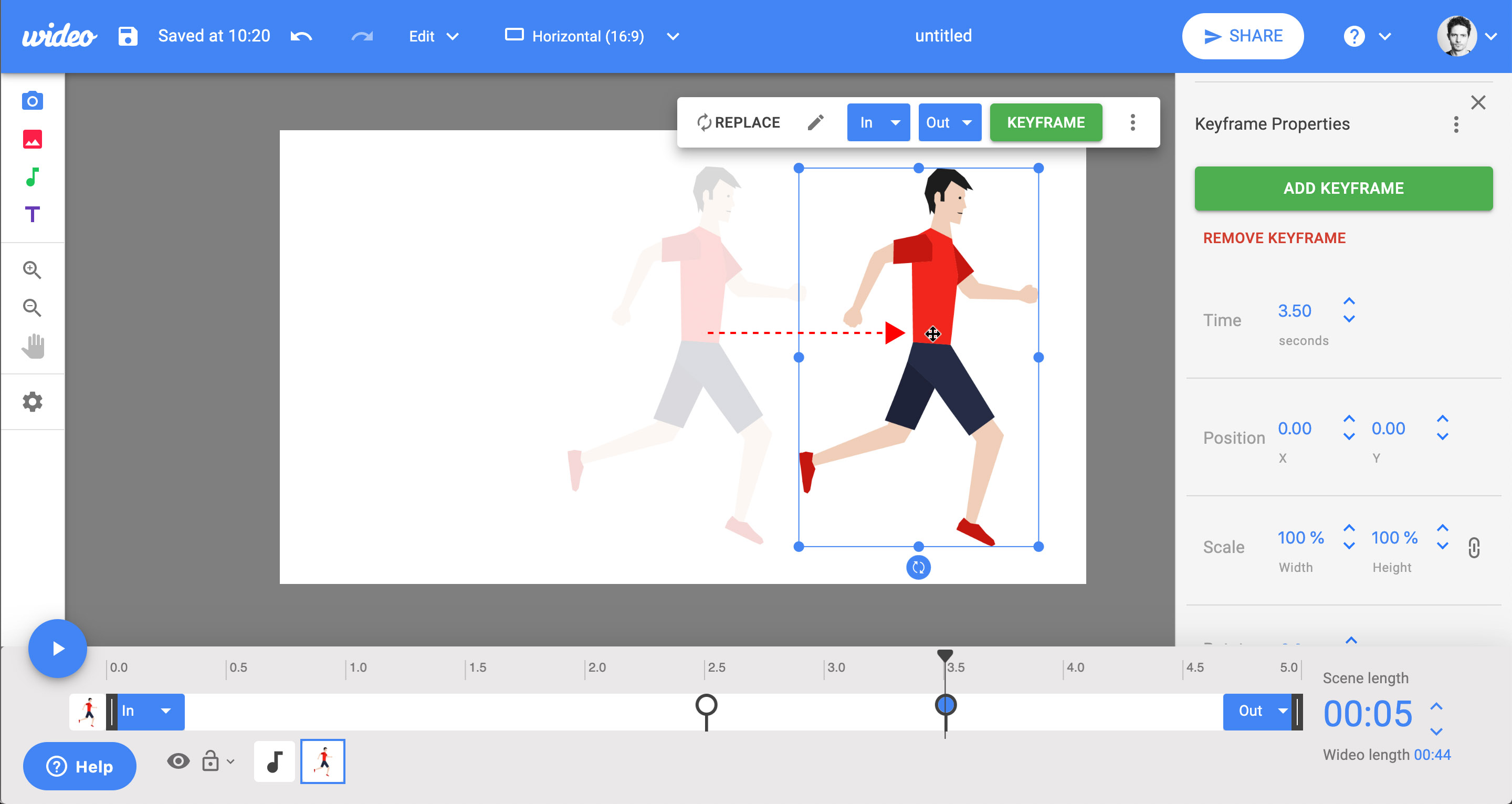 That's it! Preview your animation by clicking the play button or click on the space bar on the keyboard.
You can add as many keyframes as you want, repeating these steps to create complex animations. Notice you can also change rotation, scale, and the opacity of the object for each keyframe.
To learn more about advanced animations read these recommended articles: