You can add a logo, text, image, or any kind of object as a watermark to all your scenes in one click.


1. Upload your logo. Ideally, you do this with a PNG file that has a transparent background or insert a library object to your scene to use as a watermark.
2. Optional - Apply a transparency effect to the logo so that it looks like a watermark.
Select the object and click the three-dots button in the object toolbar to show more options.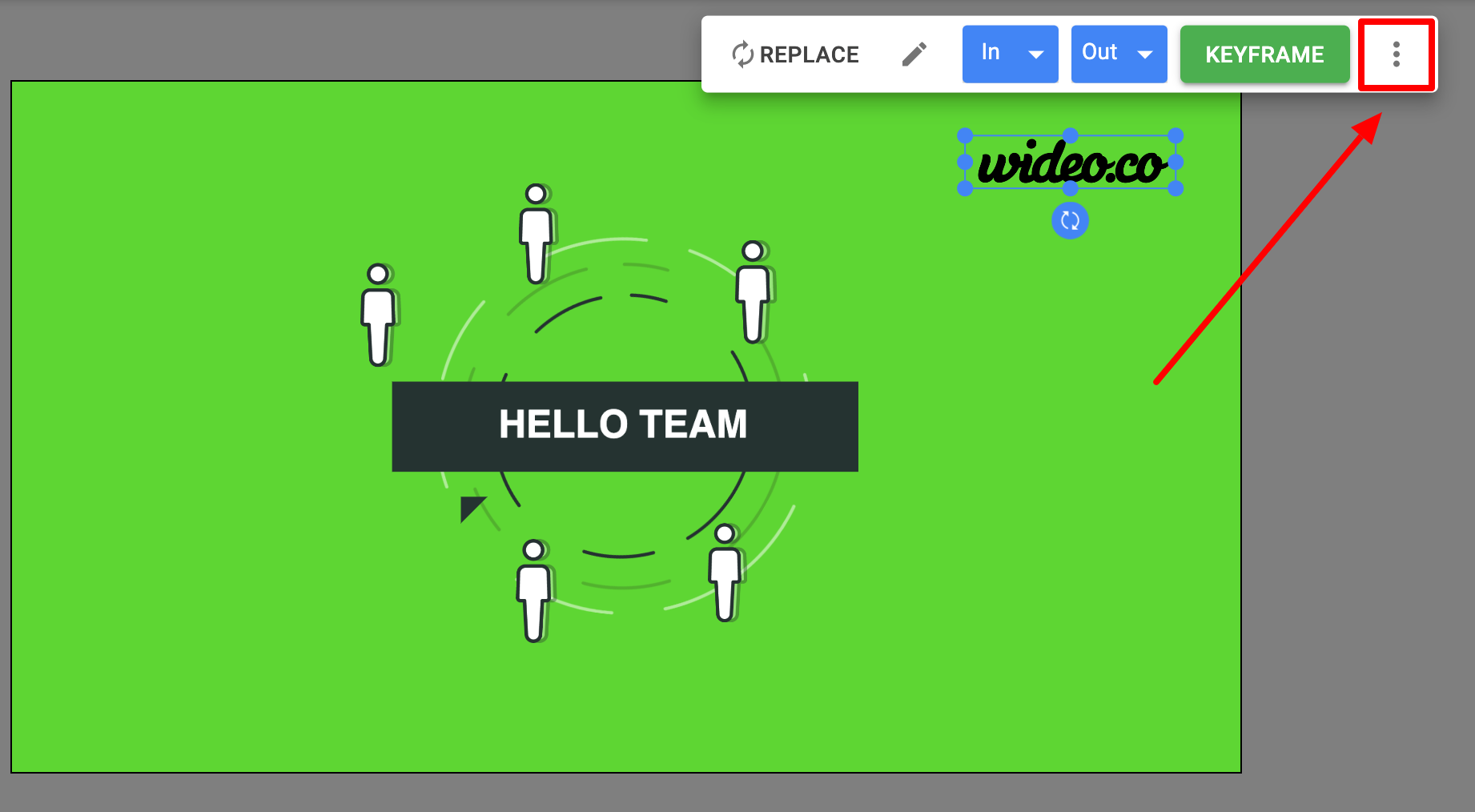 Click Adjustments from the right properties panel.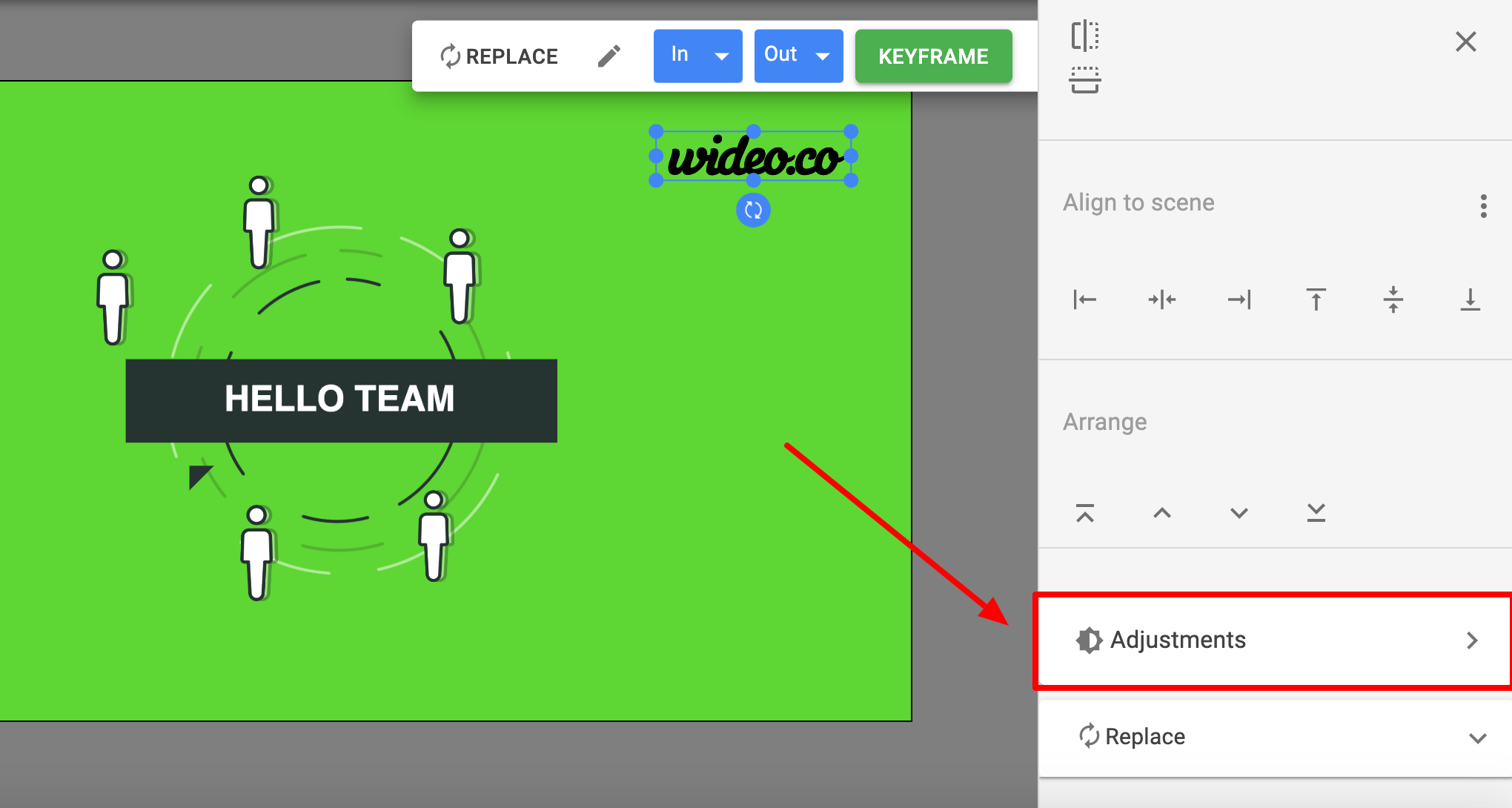 Drag the opacity slider or type a number into the input box to apply a transparency effect to your logo.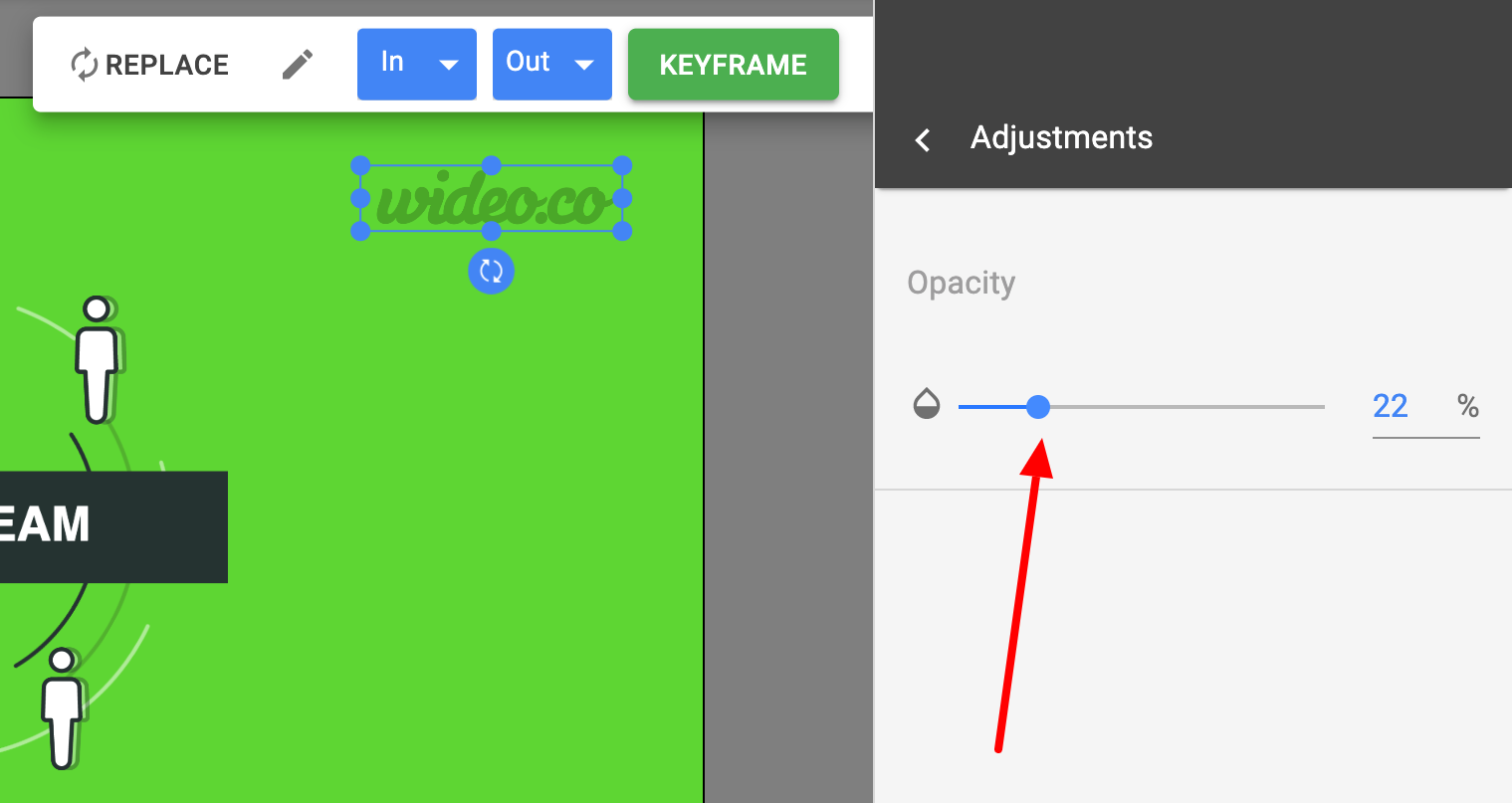 3. With the object selected, right-click and select Copy to all scenes. (You can also find this option in the drop-down menu under the Edit header button)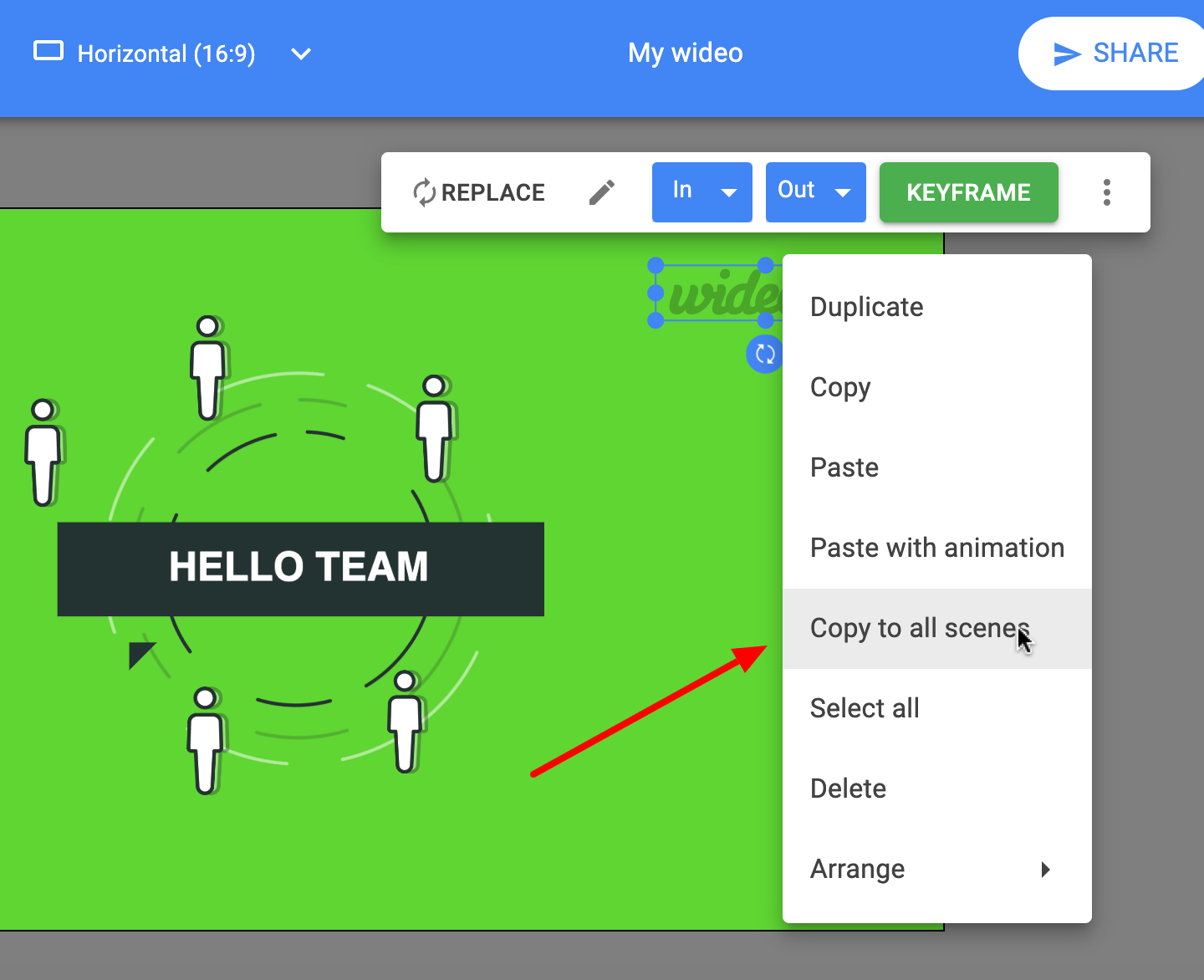 This will automatically paste your watermark in all your wideo scenes. It's recommended to do this at the end of the video-making process when you already have all the scenes created.
Even if you have your logo animated, it will be pasted in all your scenes keeping its animations.
4. You could need to adjust the object length manually for some scenes, just by dragging its timeline to the end of the scene.