Although there is no automatic way to add your logo watermark to all of your existing scenes, this article will show you how in a few simple steps.
1. Upload your logo. Ideally, you do this with a PNG file that has a transparent background.
2. Optional - Apply a transparency effect to the logo so that it looks like a watermark.
Select the logo image and click the three-dots button in the object toolbar to show more options.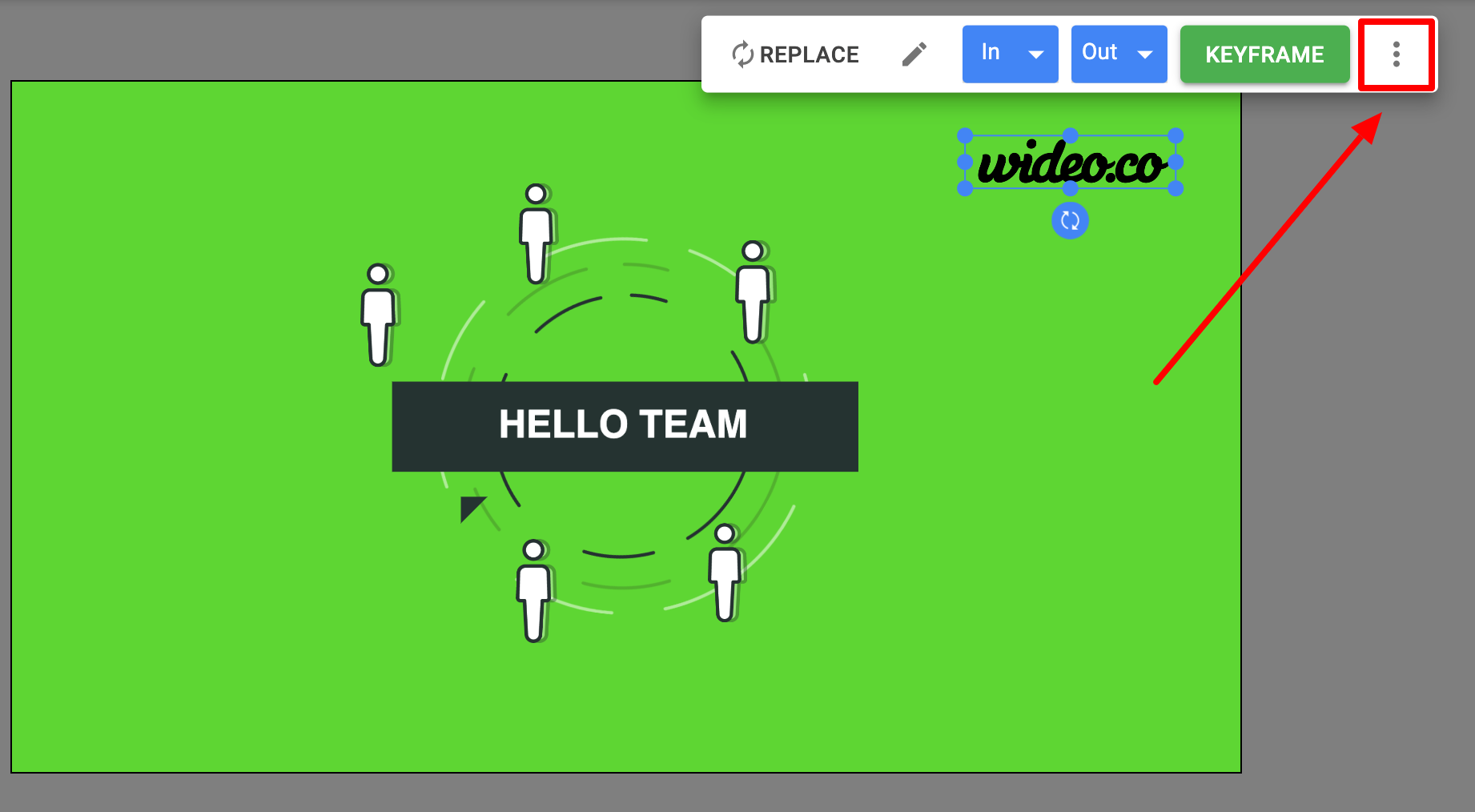 Click Adjustments from the right properties panel.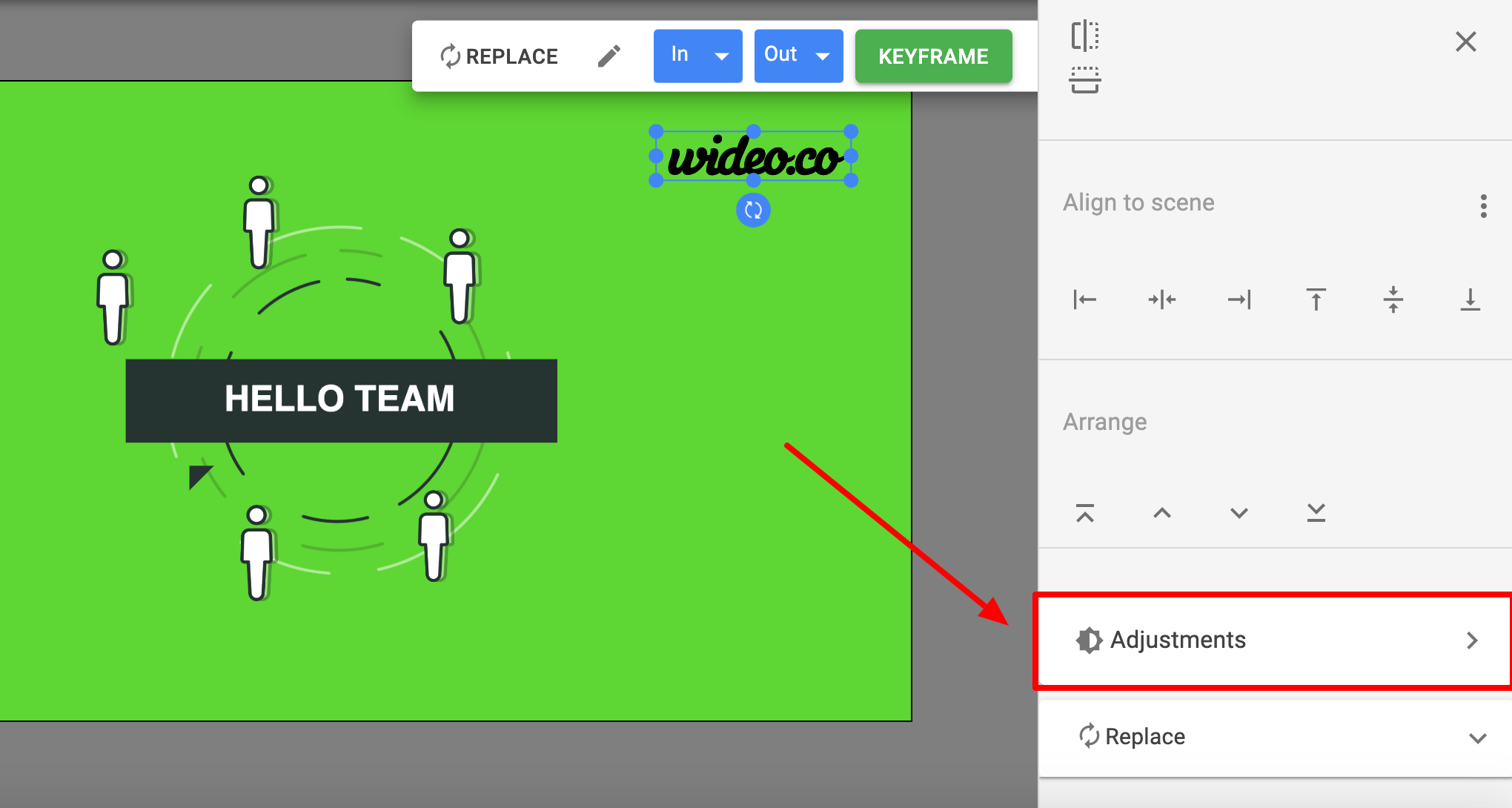 Drag the opacity slider or type a number into the input box to apply a transparency effect to your logo.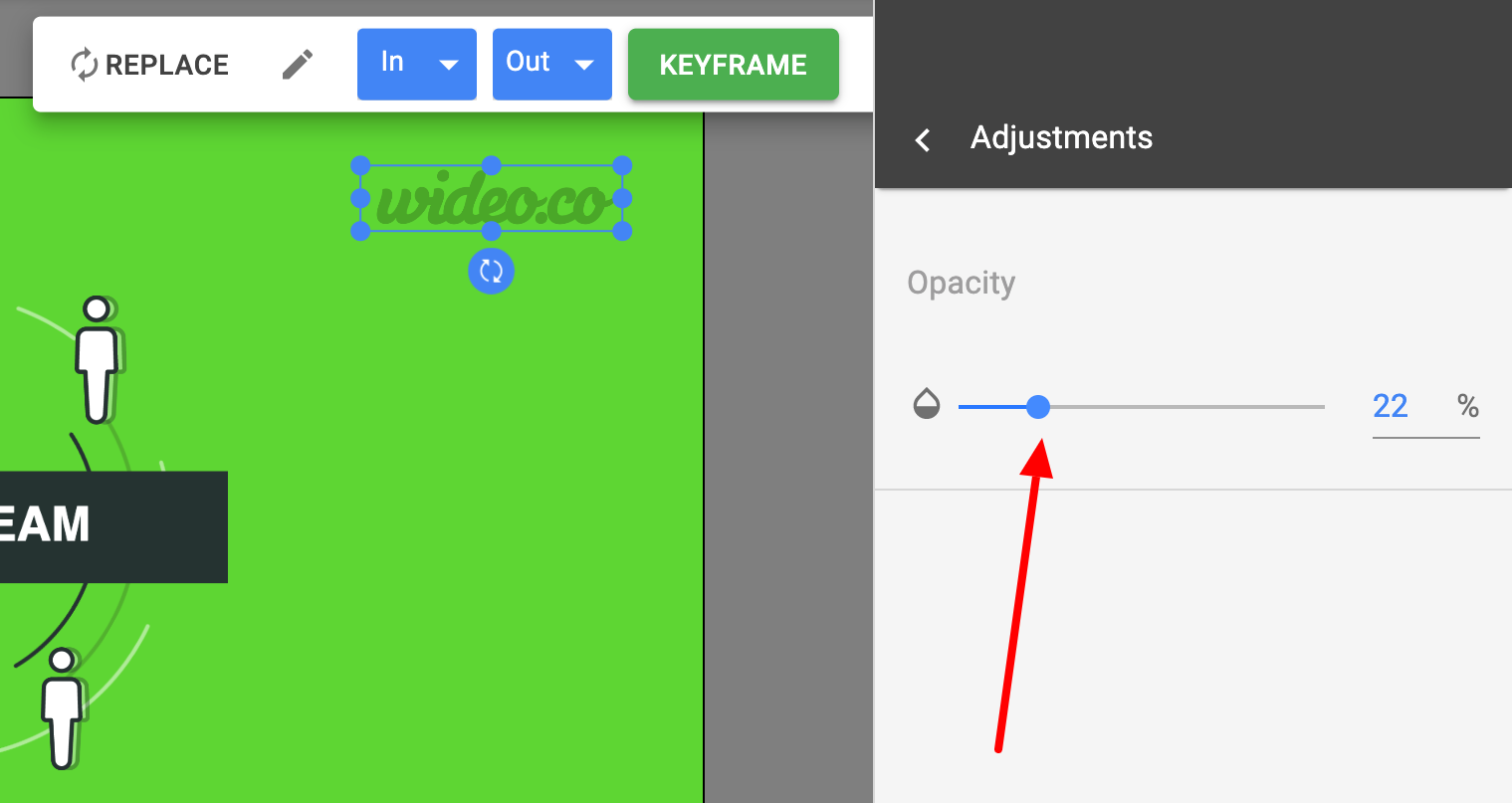 3. With the logo image selected, right-click and select "Copy".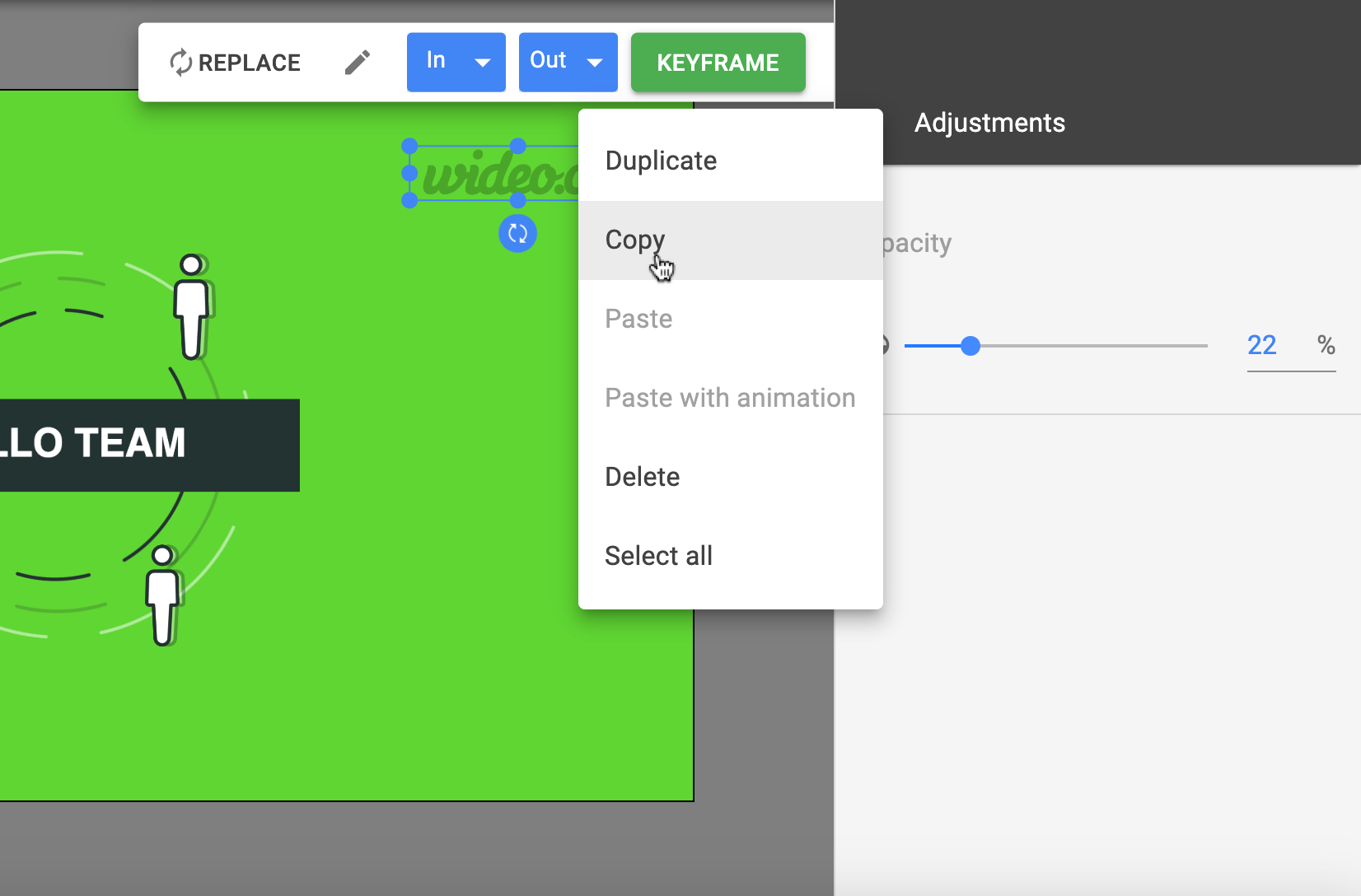 4. Select the next scene's thumbnail in the scenes on the righthand side.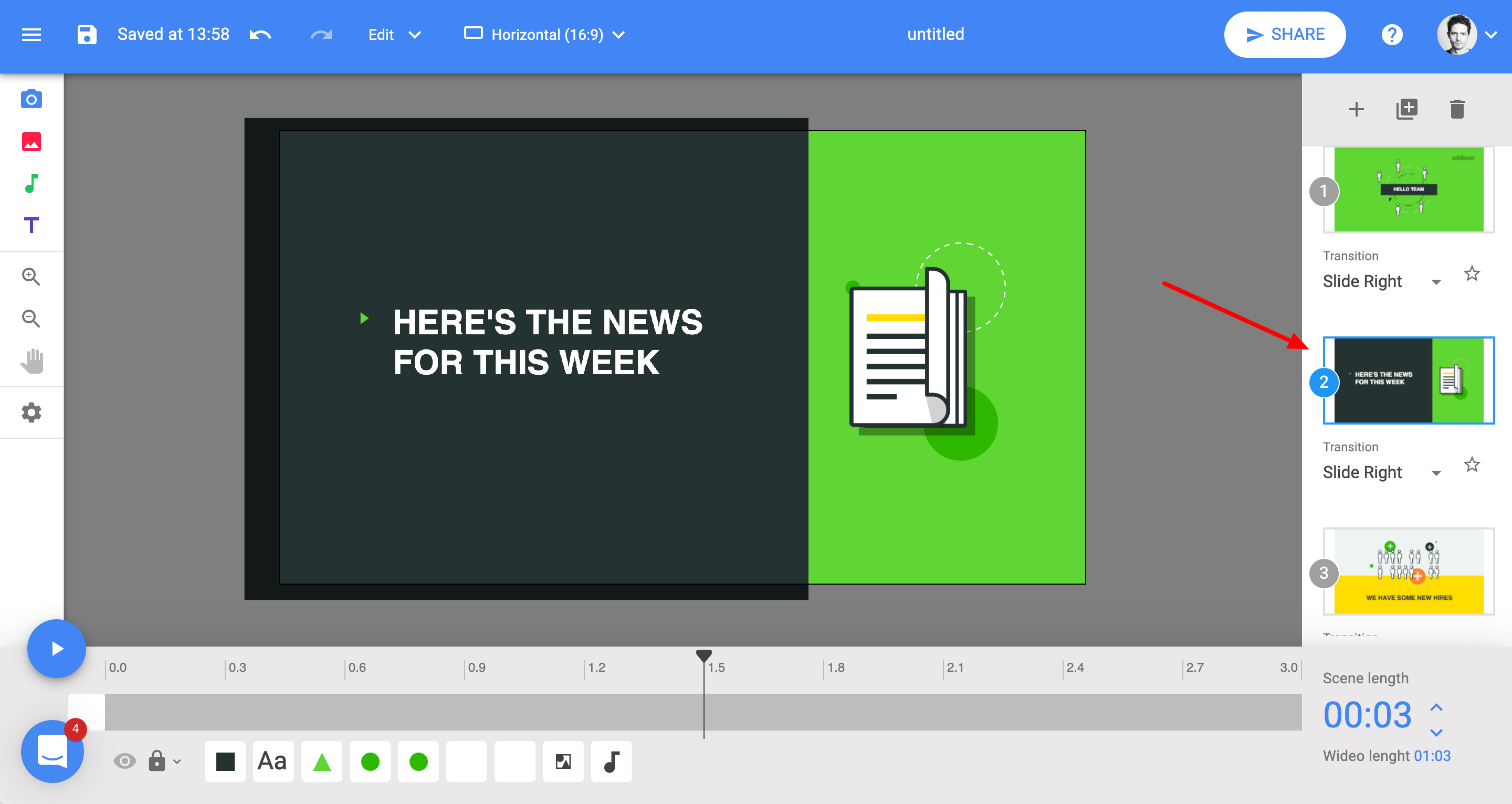 5. Right-click again on any scene and click "Paste".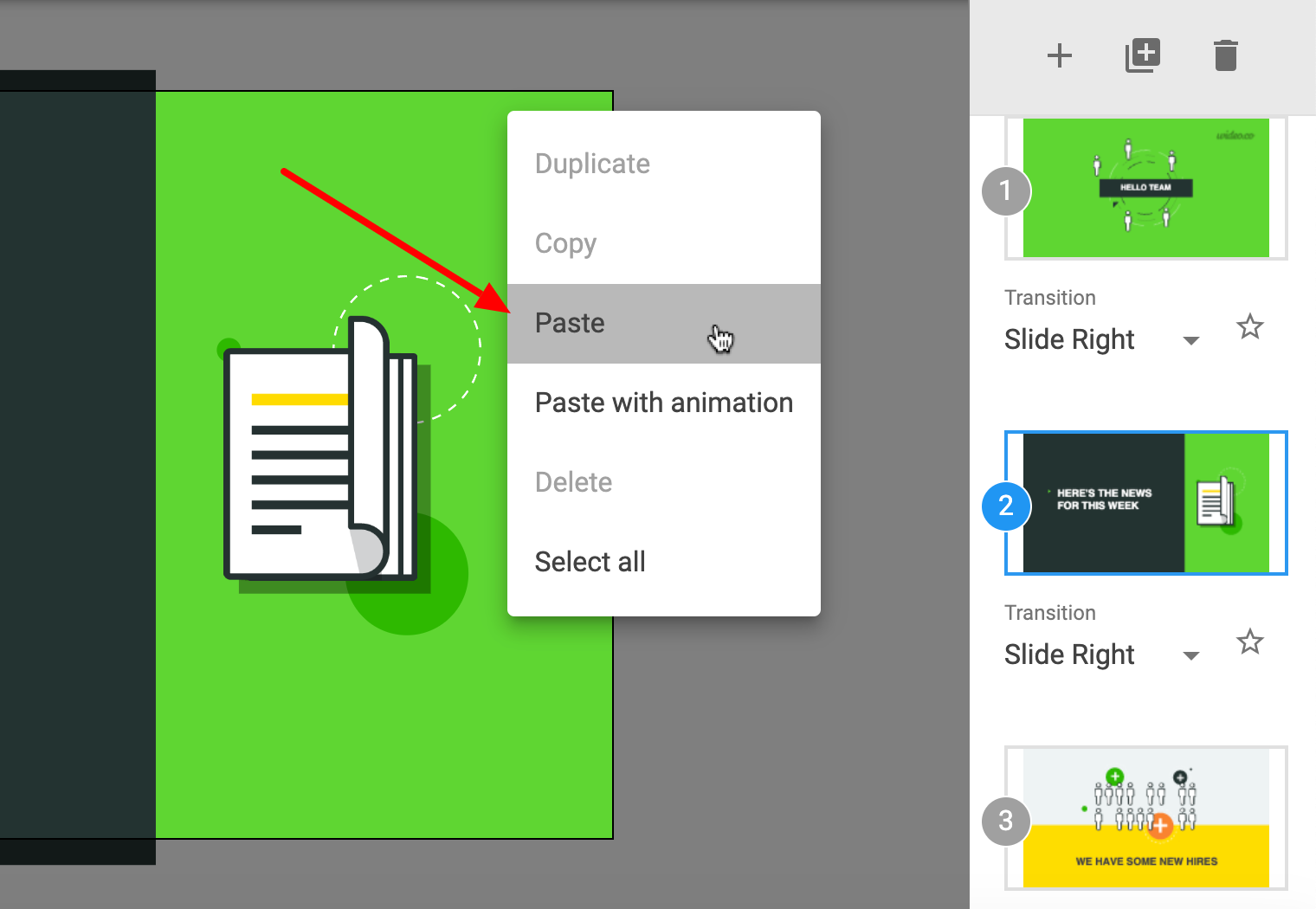 The logo will be pasted in the new scene in the exact same position.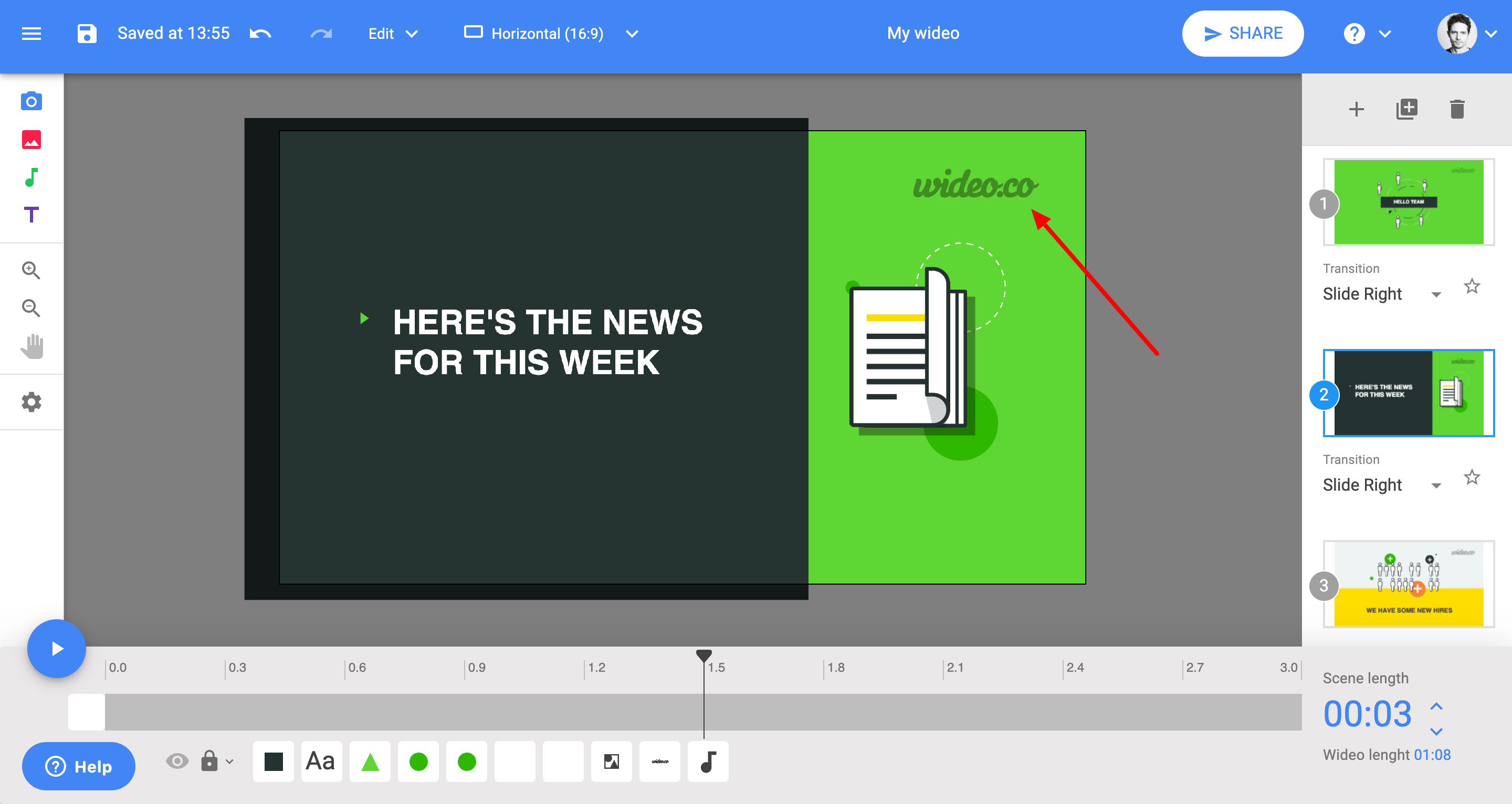 6. If the new scene's duration is longer than the previous one, drag the object duration in the timeline to make it visible until the end of the scene.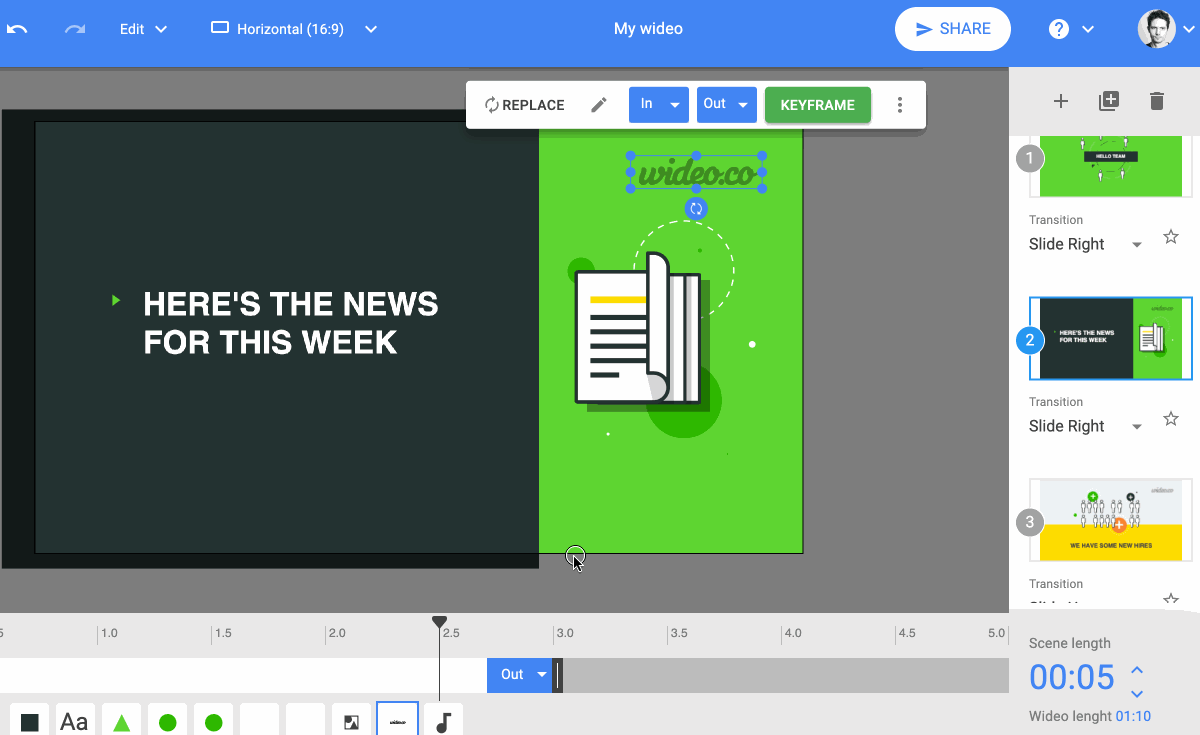 7. Repeat steps 5 and 6 for the rest of your scenes.