If you decide to delete your account all of the information stored on it (user profile, wideos, uploaded images, etc.) will be erased permanently, meaning we will not be able to recover any of it.
To delete your account permanently follow these steps:
1. Click your name in the upper right corner and click Profile Settings

2. In the profile tab, scroll down until you see the "Delete account" link and click it.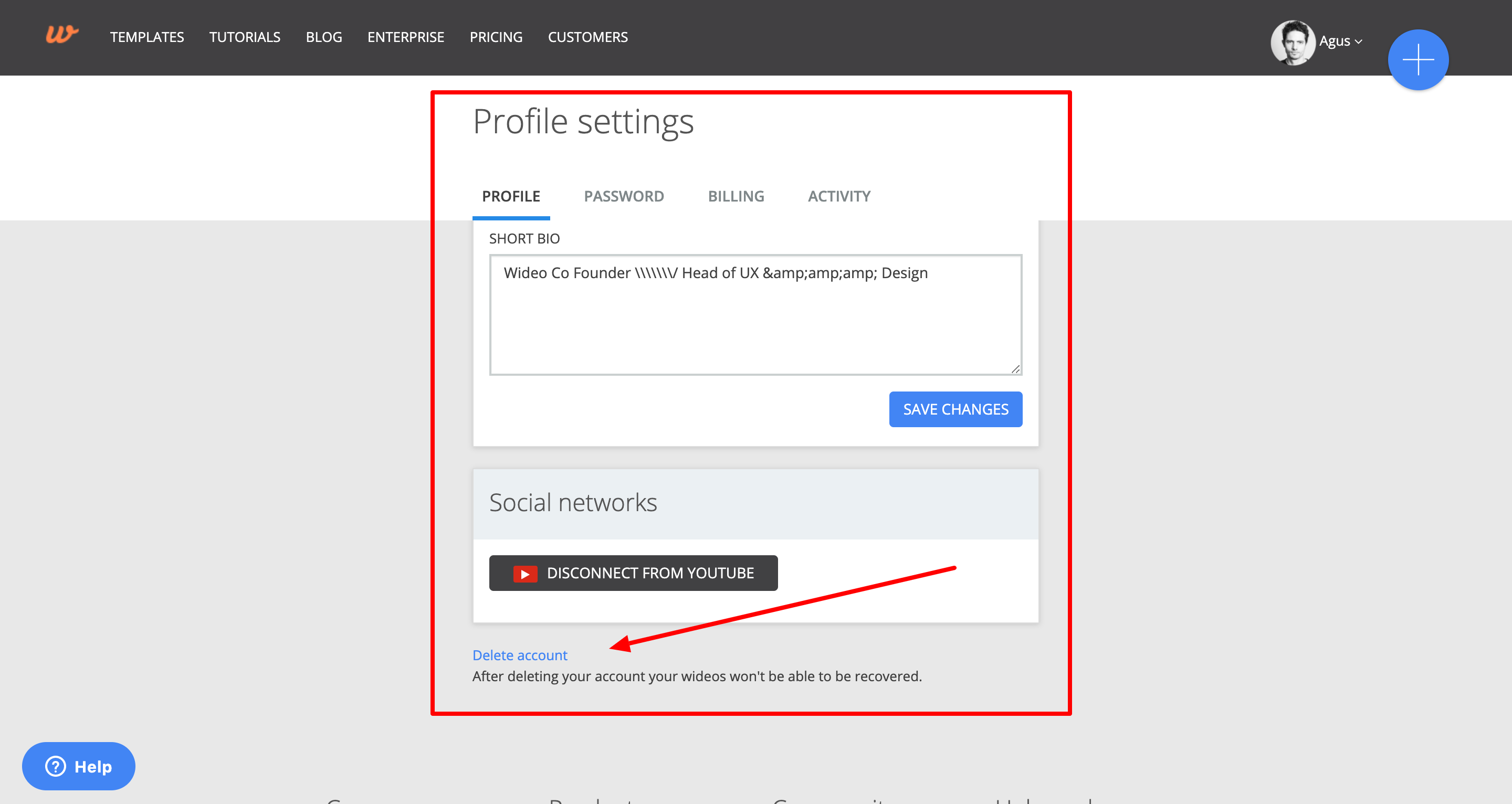 3. Choose a reason from the list and click "Yes, delete" to confirm.