We will be sorry to see you go but you can cancel your plan at any time.
You will retain access to paid features until the end of the payment period, at which point the plan will not renew.
After letting your subscription expire (whether it's a paid plan or our 7-day trial) you will be unable to access to edit or download your wideos. To regain access to your wideos you can activate your account at any time by purchasing a paid subscription.
1. Click your name in the upper right corner and click Profile Settings

2. Click the Billing tab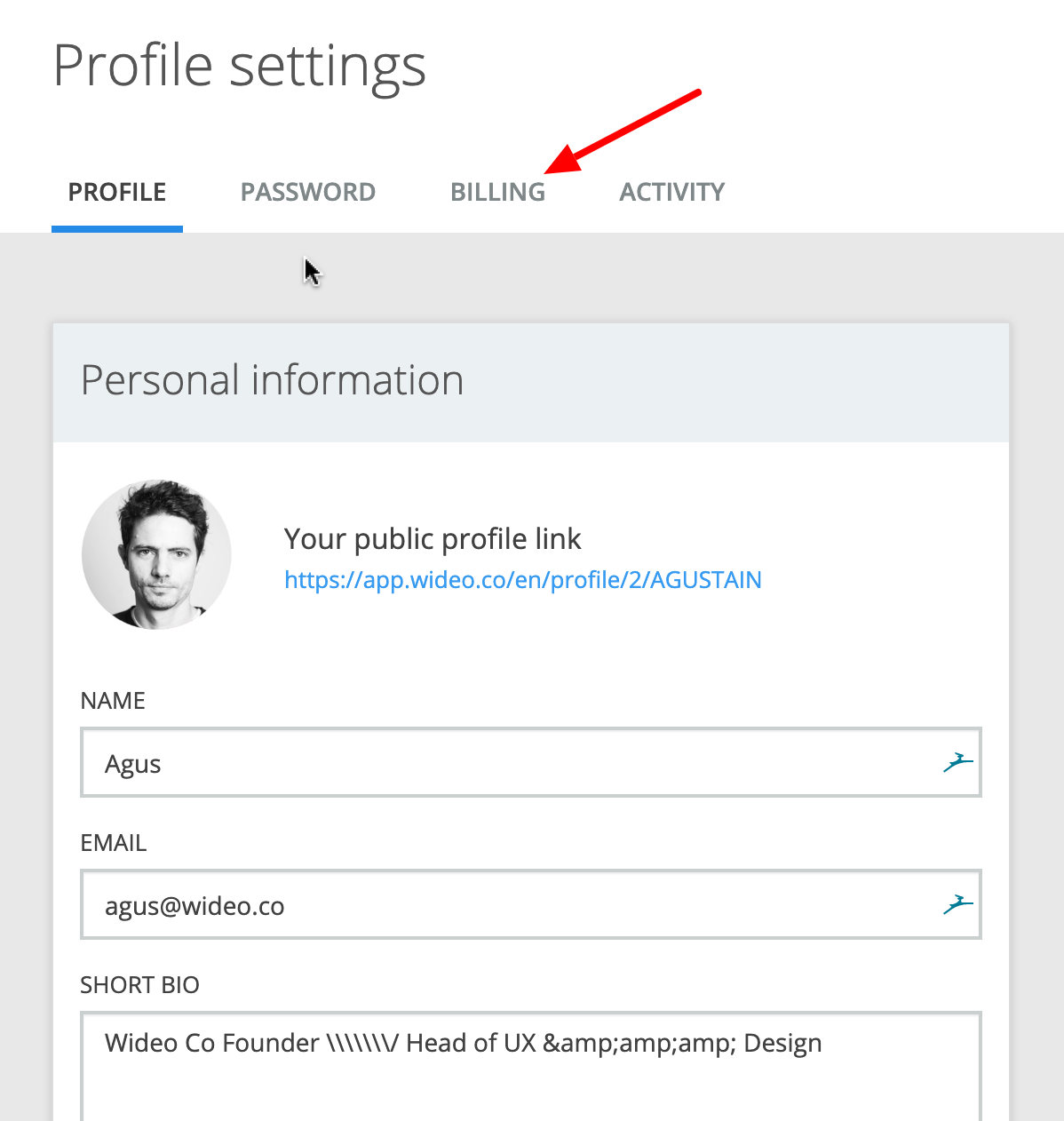 3. Scroll down until you see the Unsubscribe link and click it.
4. Choose a reason from the list, so we can learn how to improve Wideo, and press Yes, cancel it.