Create voiceovers for your wideos just by pasting the script following these easy steps.
1. Click the musical note icon to open the audio panel.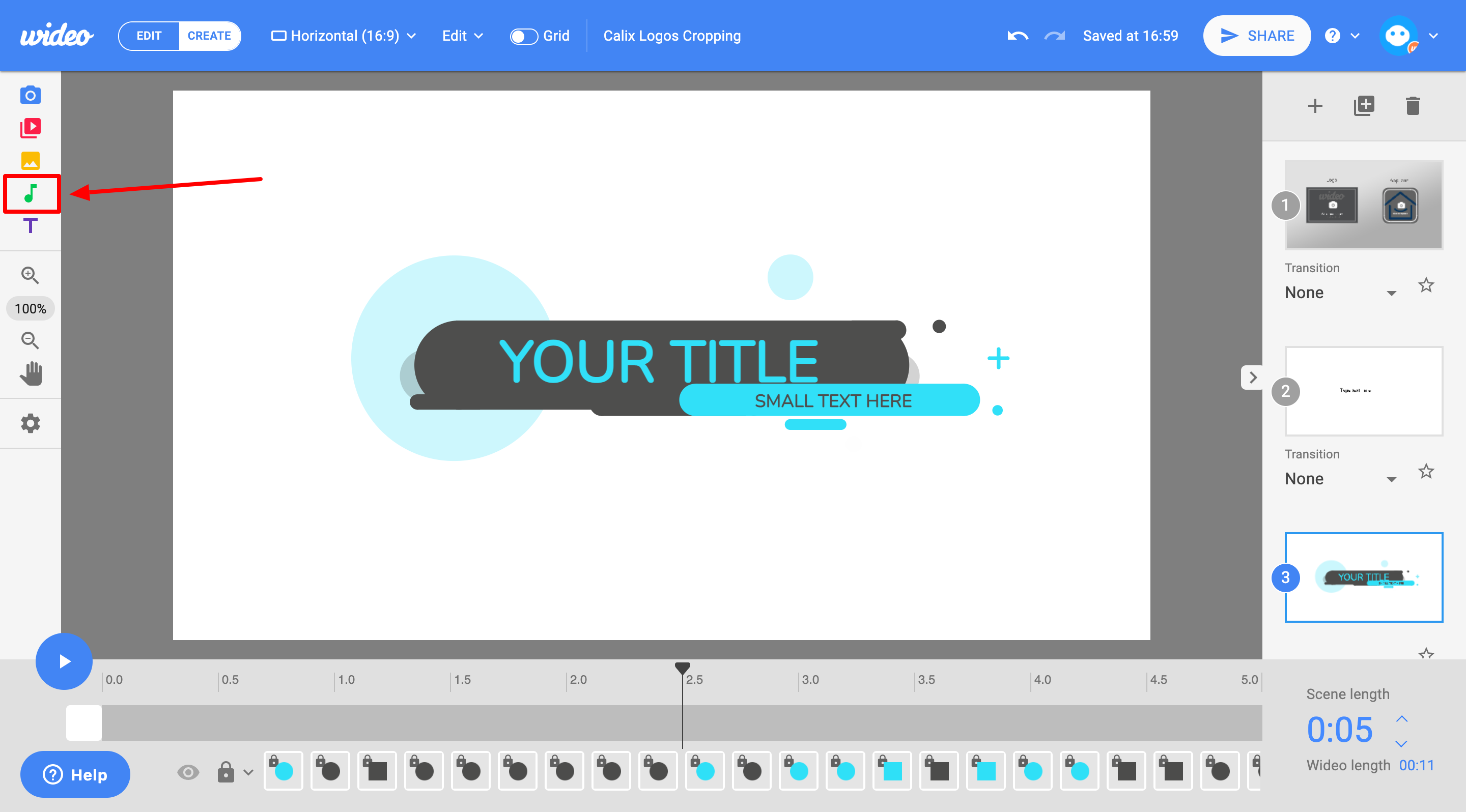 2. From the sound menu, click on the TEXT TO SPEECH tab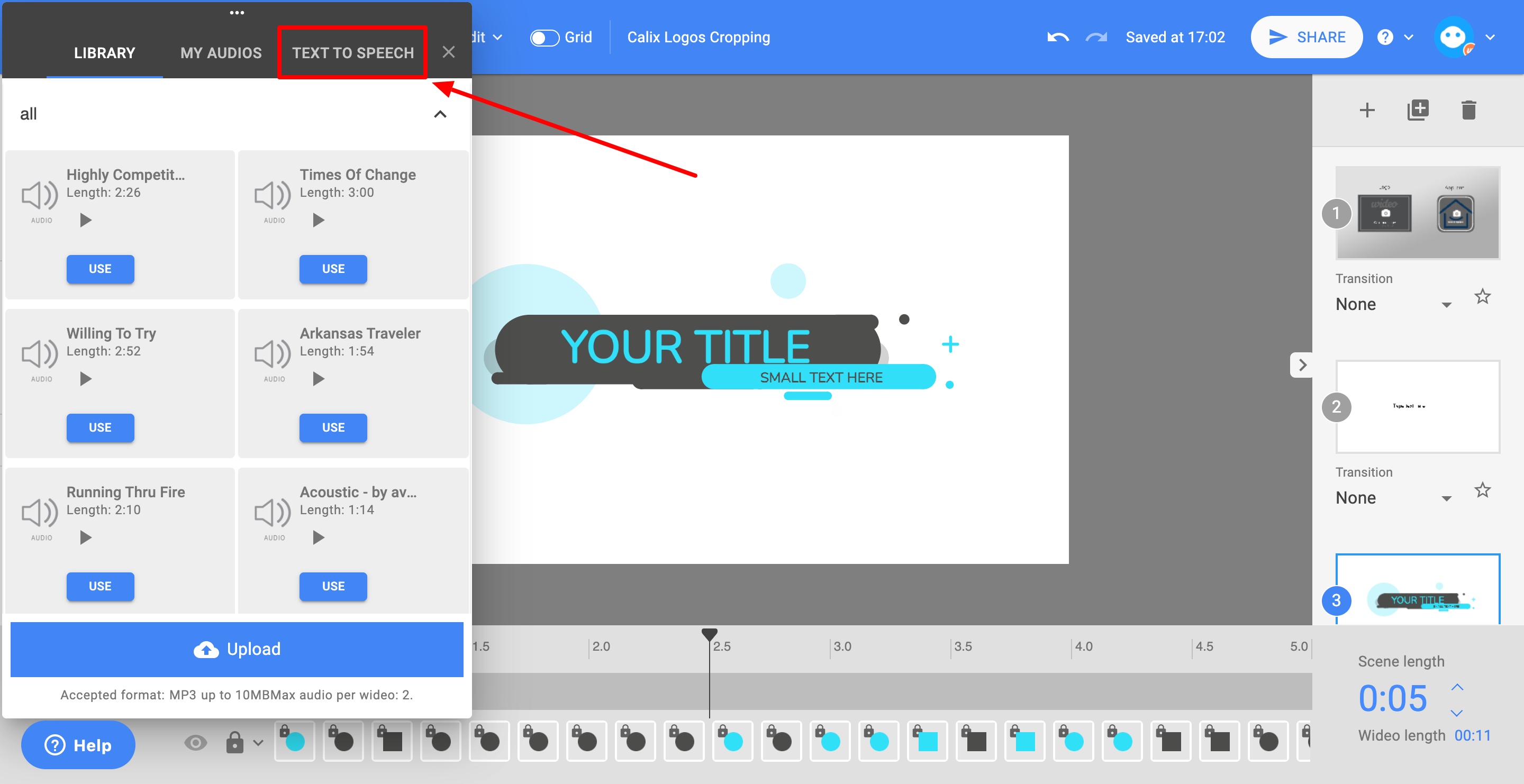 3. Type your text, choose the voice tone you like the most, select the speech speed, and preview the voiceover.
Once you are ok with the result, click the Download button to save the voiceover as mp3. Once you have the file, you will be able to upload it to your wideo.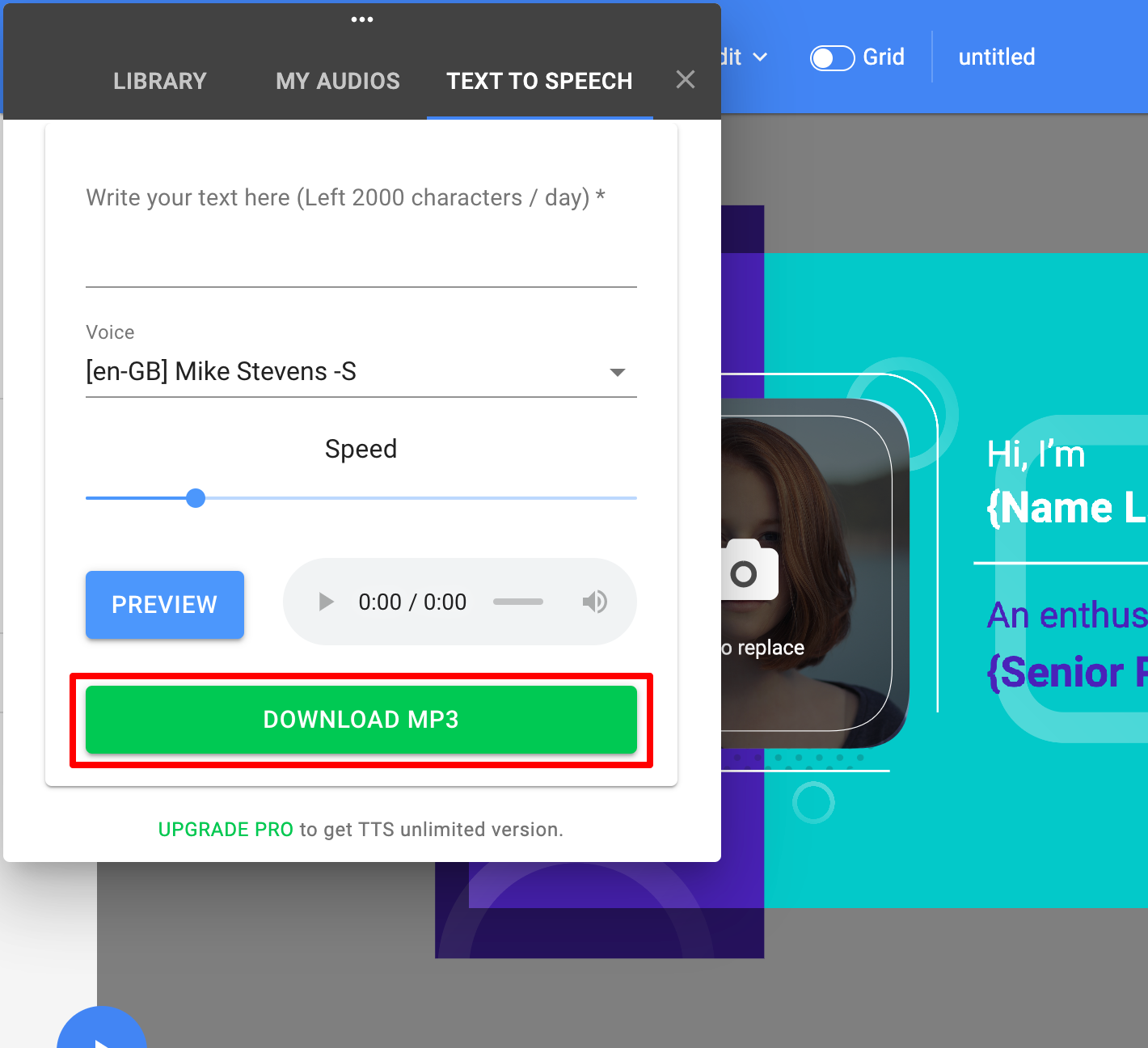 You will need a PRO or PRO+ active plan to access the full unlimited version of the TTS tool. If you want to access it, just click the green UPGRADE PRO link at the bottom of the menu.
Alternatively, you can find quick access to the TTS tool in the editor sidebar.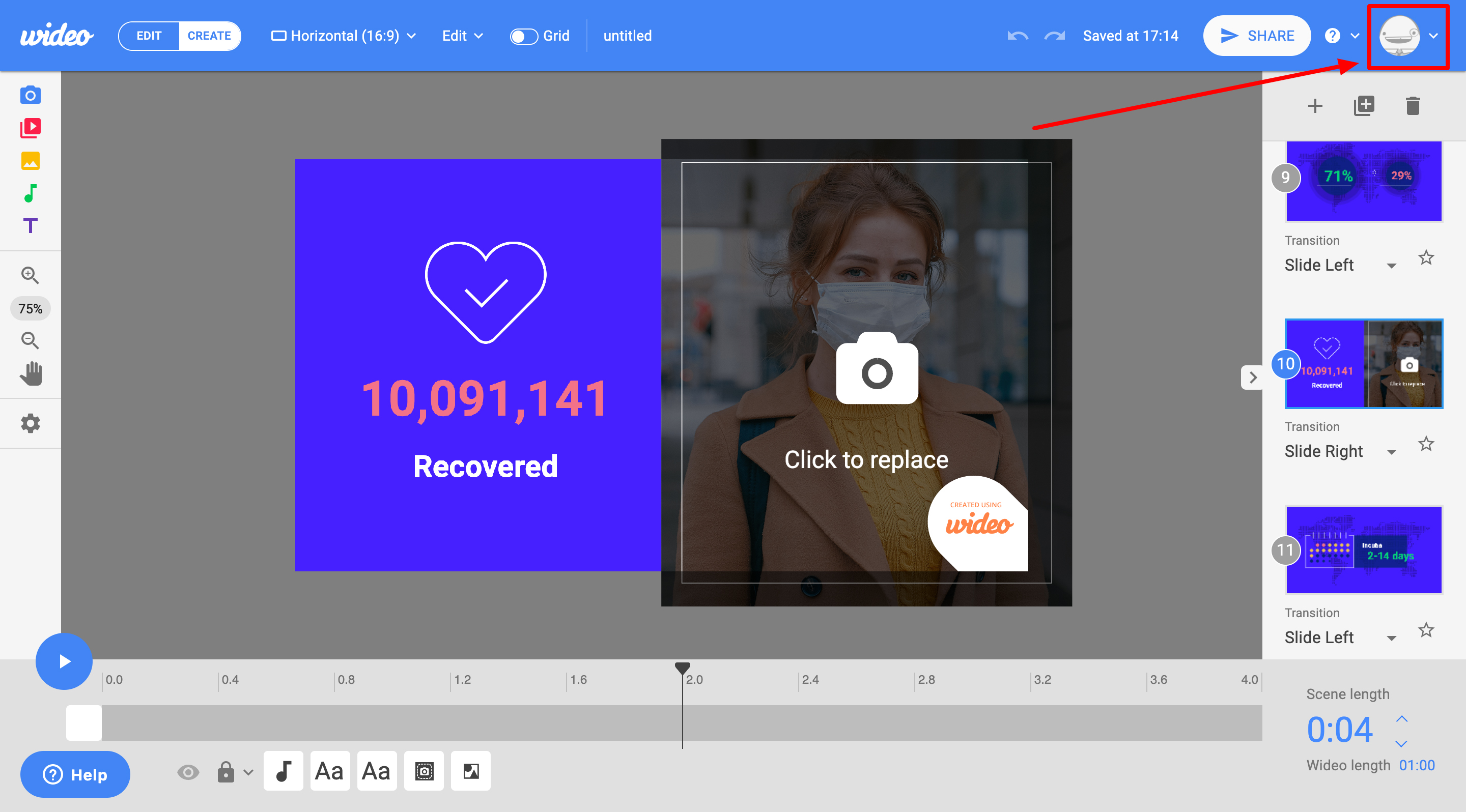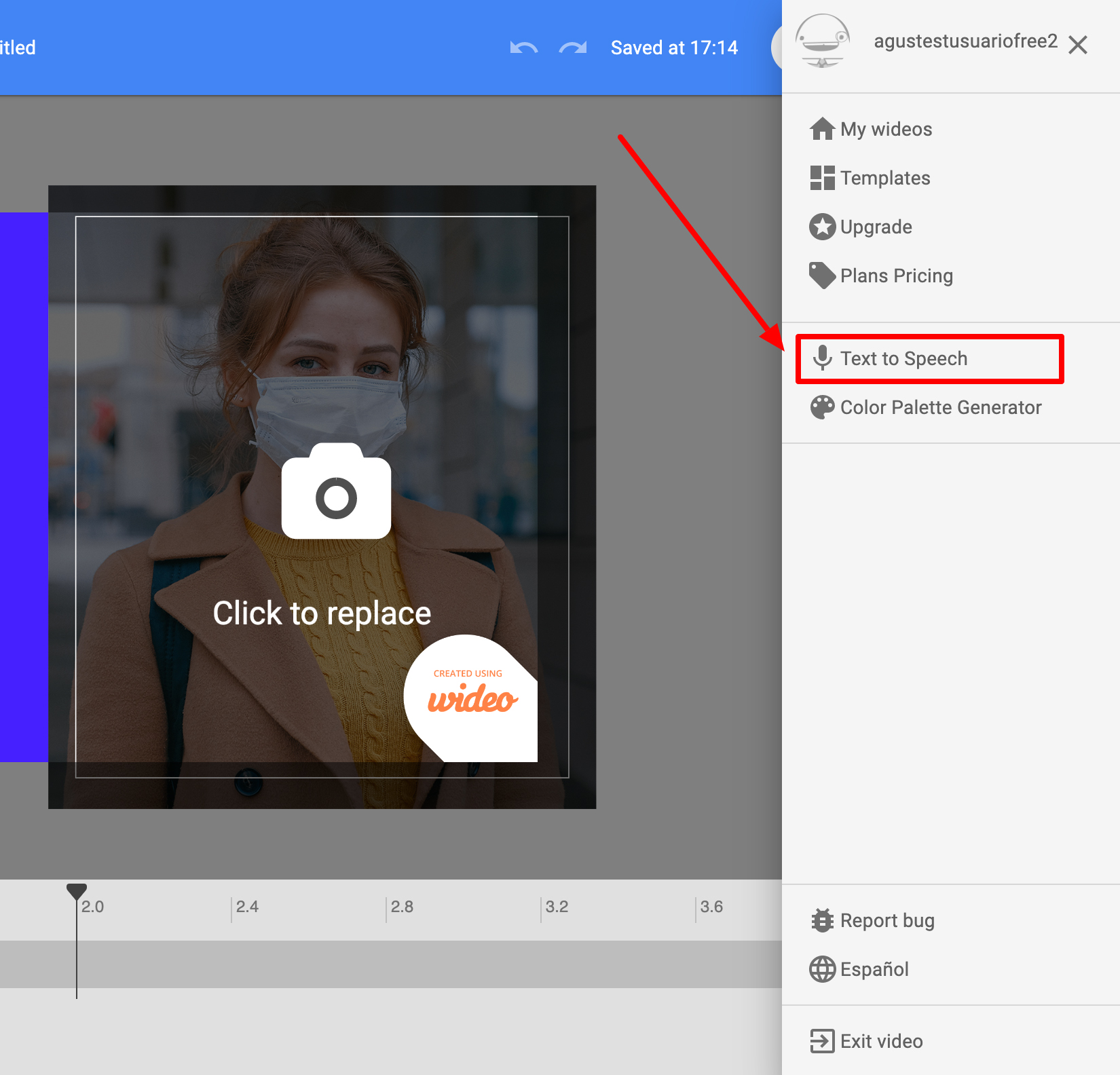 Notice You can also use the TTS tool from outside the editor following this link