If you can't open the Editor, you may need to enable Flash on your browser.
To solve this, just follow these easy steps: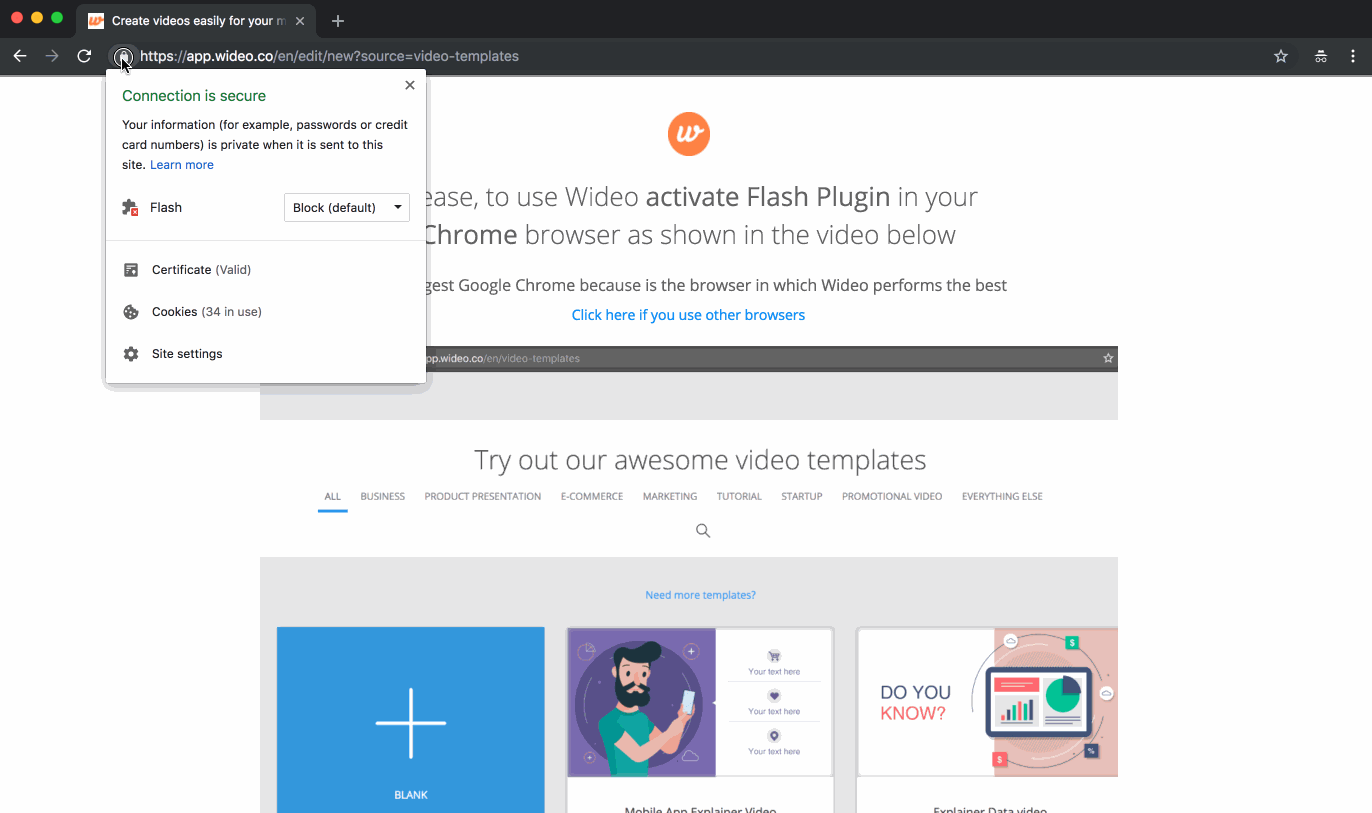 You can find more solutions here.
If you're trying to open the editor on a mobile device, please note that Wideo does not have mobile device support.