Export your wideos to GIF
Create short 15 second GIF animations for your ad campaigns or just for fun.
Learn how to export wideos to GIF.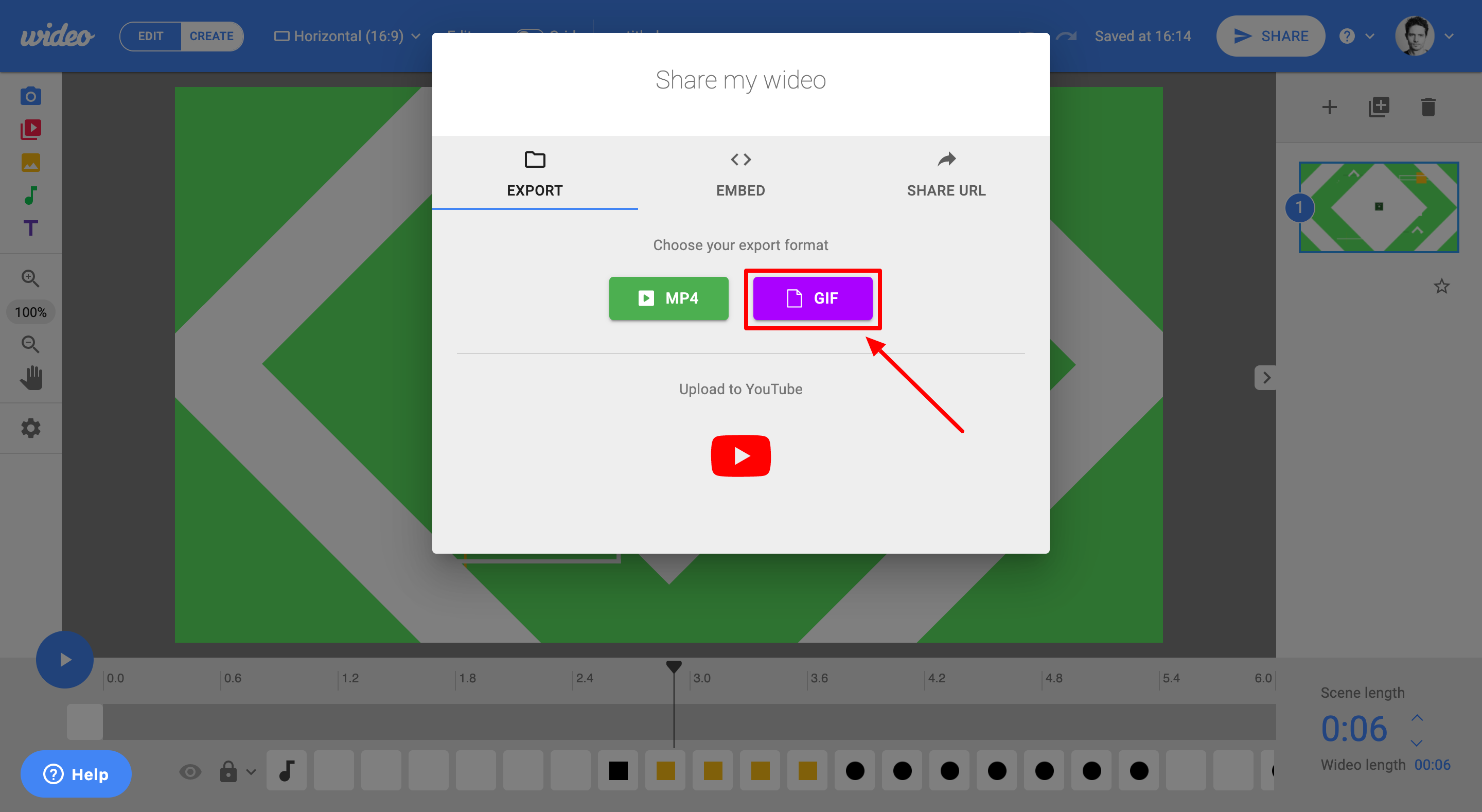 New aspect ratios
We've added new aspect ratios optimized for video ad sizes.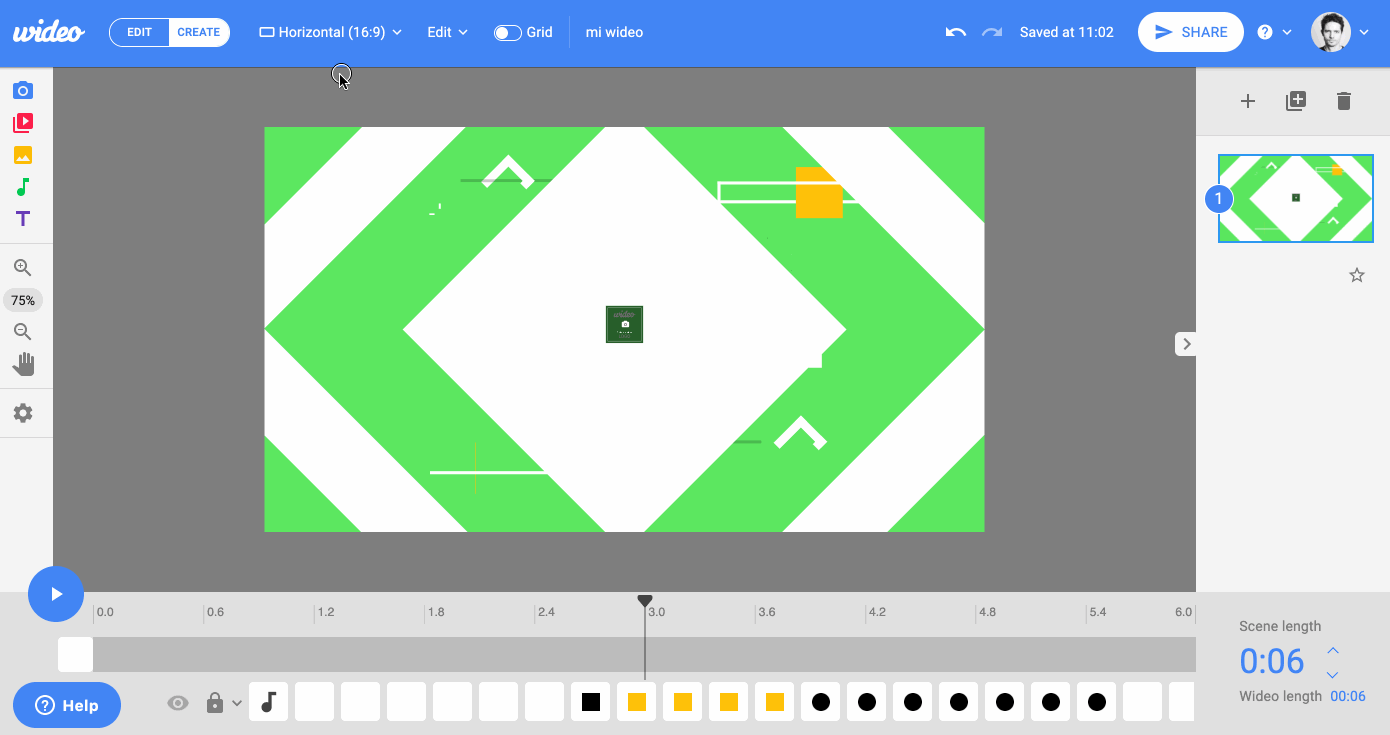 Moving the objects toolbar
Customize your workspace even more by changing the objects toolbar location on the screen
Learn more about moving the objects toolbar

Text to speech tool (TTS)
Create voiceovers for your video easily just by typing the script.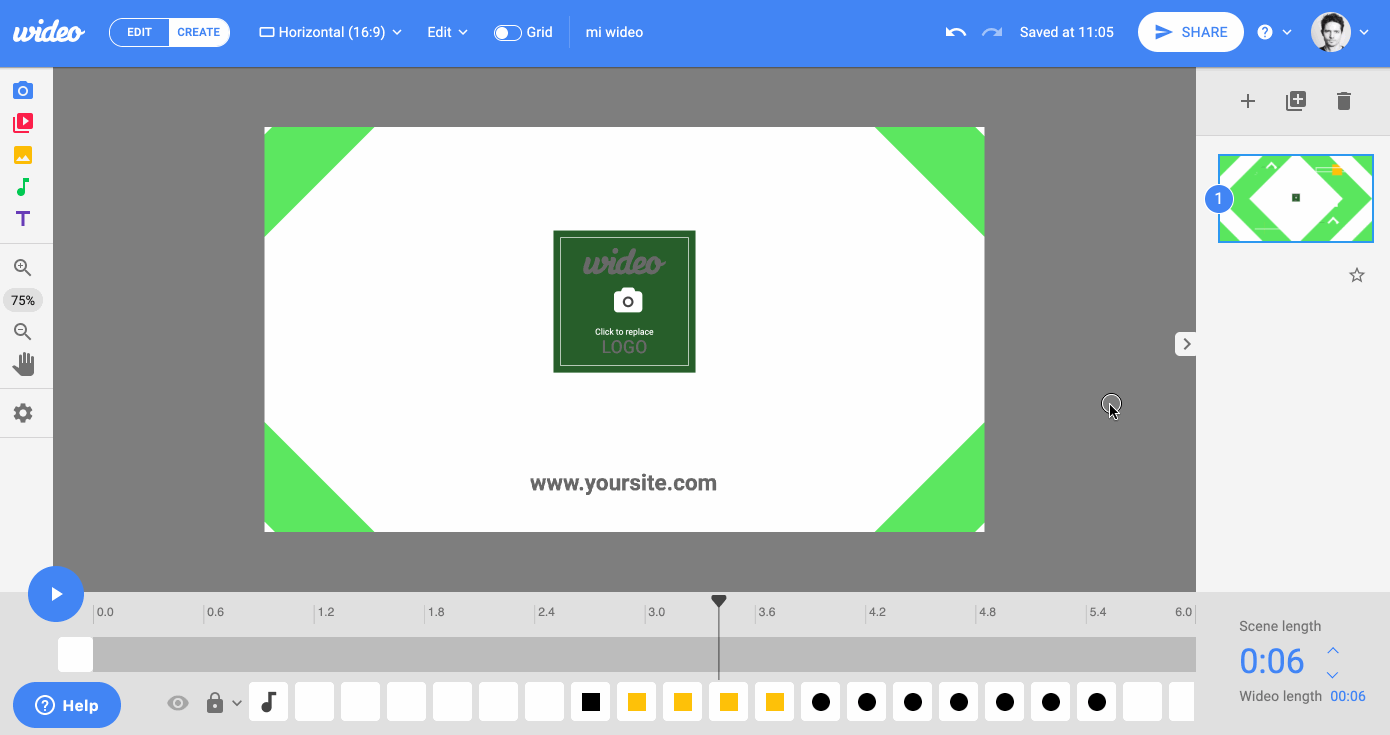 Change editor language
Change your editor language in one click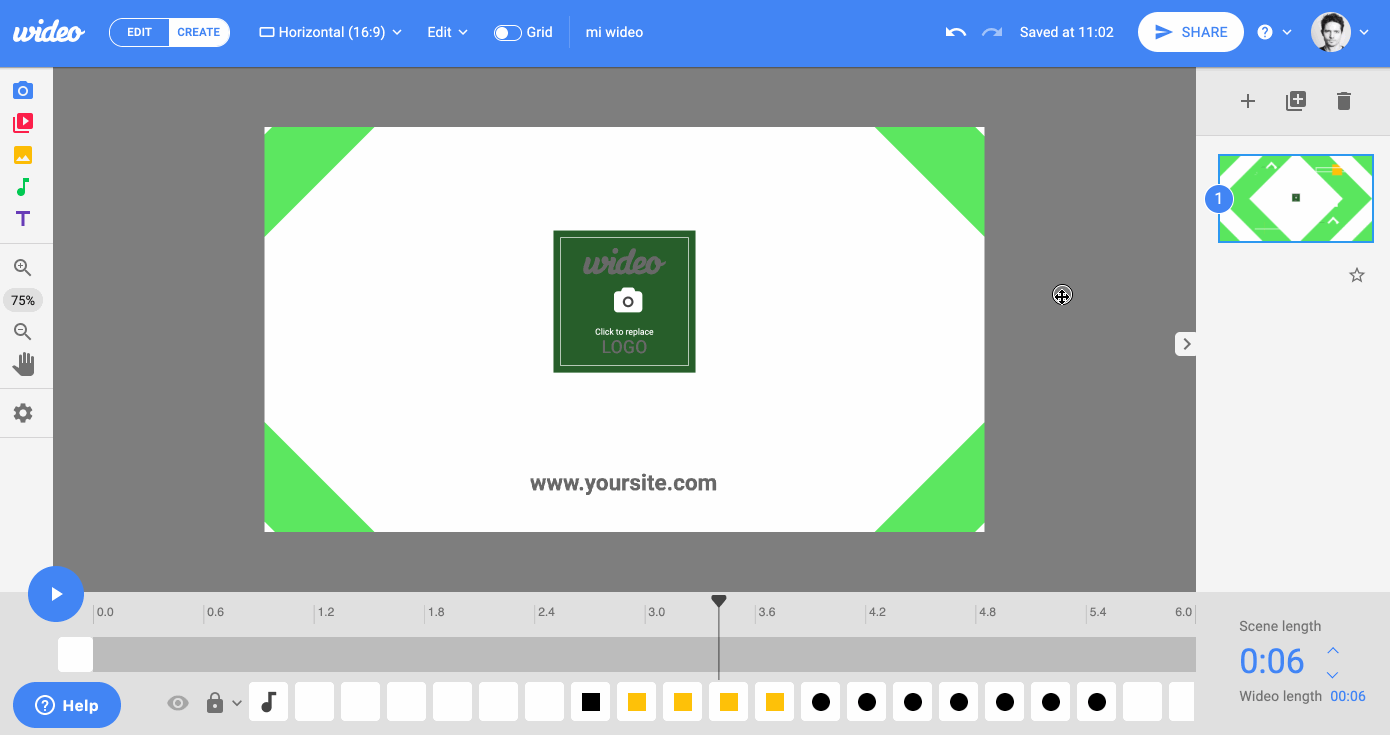 Quick access to Wideo Color Palette Generator
We've added a link inside the editor to the color palette generator so you can use it while you're creating your wideos.
Learn more about the Color Palette Generator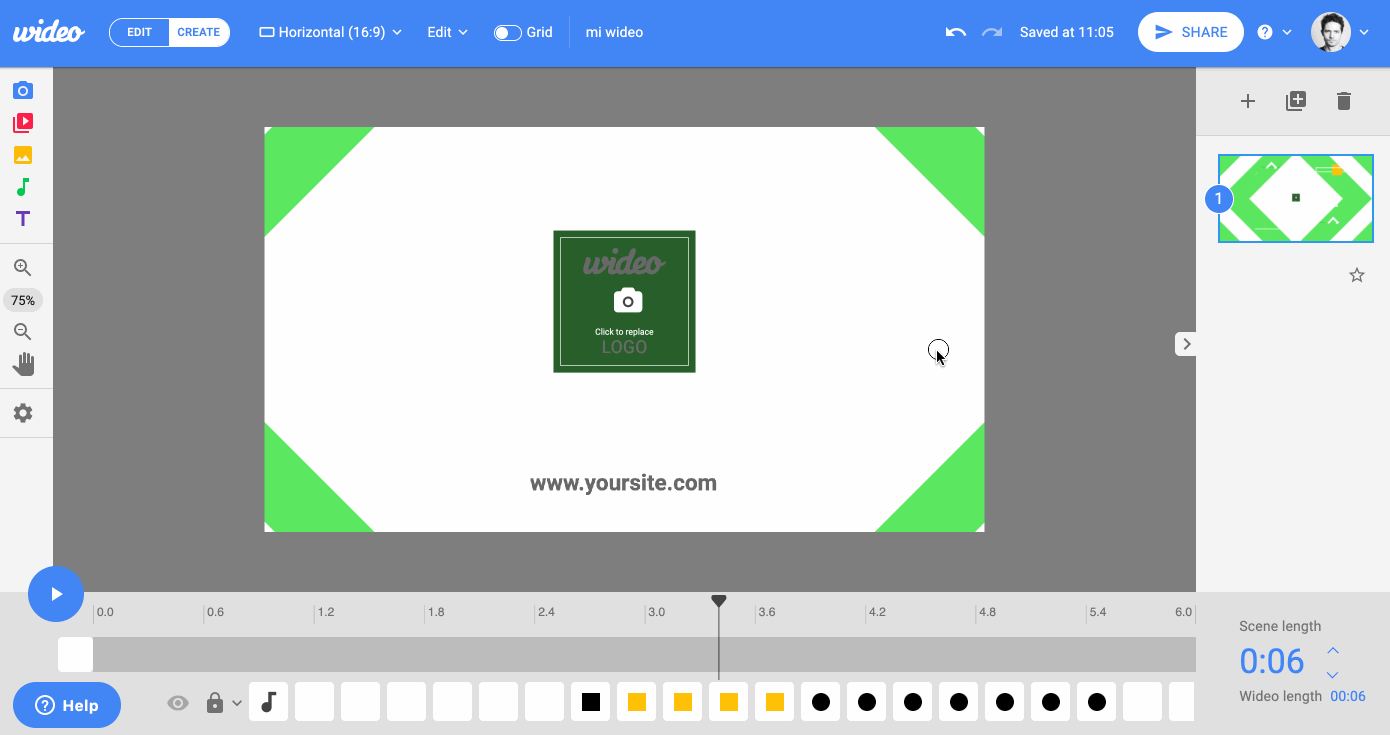 New Templates
We keep adding more and more templates monthly to help you create wideos easily and quickly.