Add interactivity to your wideos!
Now you can add interactivity to any object or objects in your wideo, making them clickable and linking them to an external URL. For instance, you can add an animated CTA. Or you could highlight a product and redirect your viewers to your checkout page! And lots more!
Learn more about this feature here.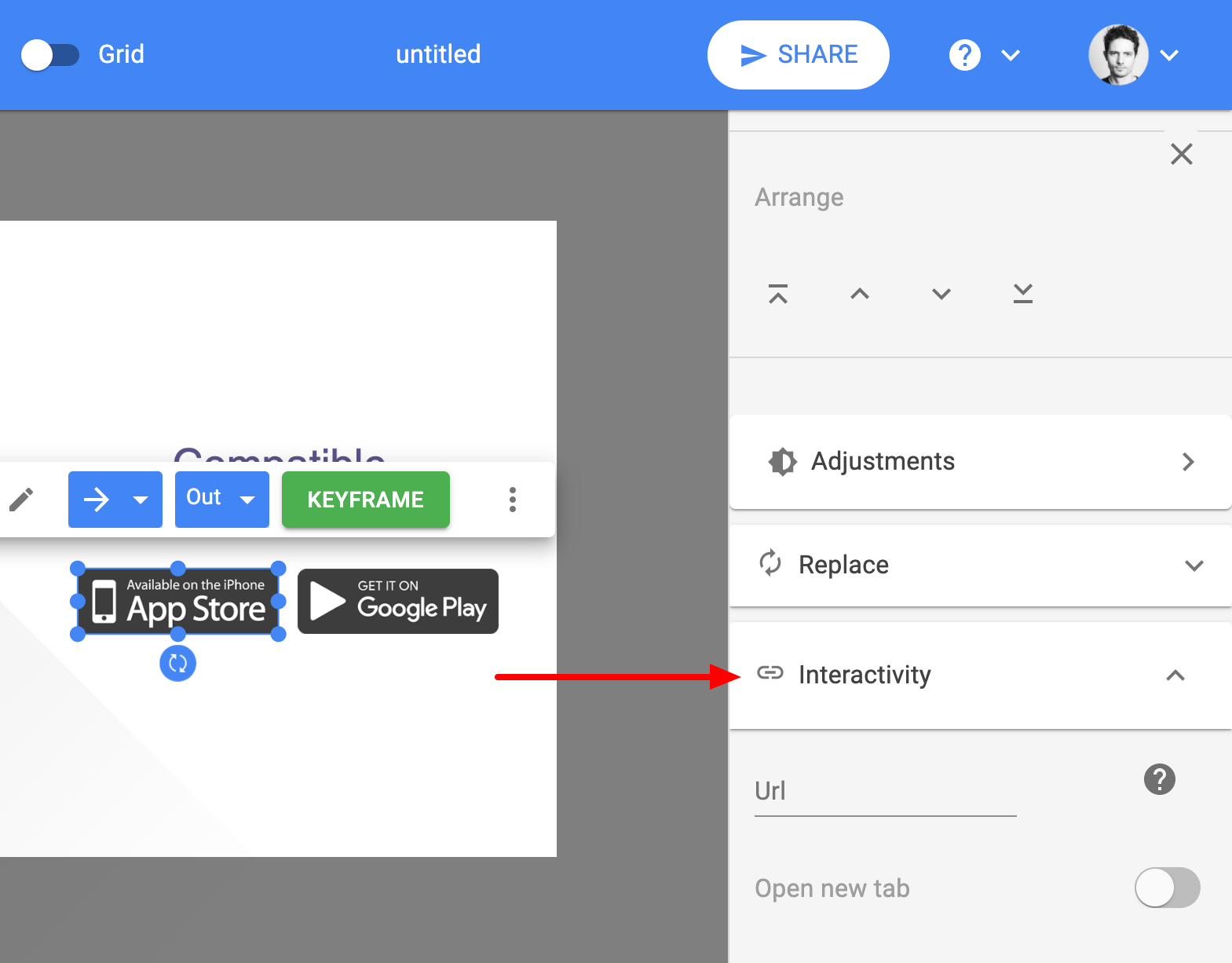 Switch to an even easier way to work
Use the new Edit Mode to work with a simple workspace containing fewer features. Edit your template in a matter of minutes by changing texts, images, and backgrounds.
New HR and Internal Communications Templates
We've designed a special set of templates to help you in your internal communications.
Find these new templates and hundreds more in the Wideo Templates Gallery