New templates!
Generate Coronavirus awareness for your clients and for your internal communication with this new template
Create the perfect User Onboarding with this wideo template in minutes.
Promote and invite people to your Webinars with this template
Find these new templates and hundreds more in the Wideo Templates Gallery
Preview wideo from the current scene
Sometimes, if you're creating a long wideo, you need to preview changes from the current scene to avoid having to watch all the wideo from the beginning. This new preview option will save you a lot of time.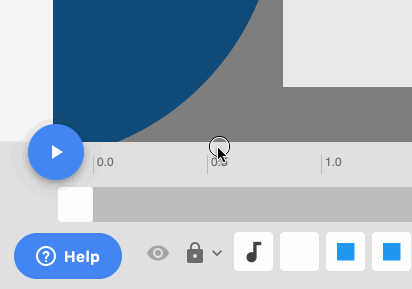 Grid
Turn on the grid with one click to align objects and design with more agility.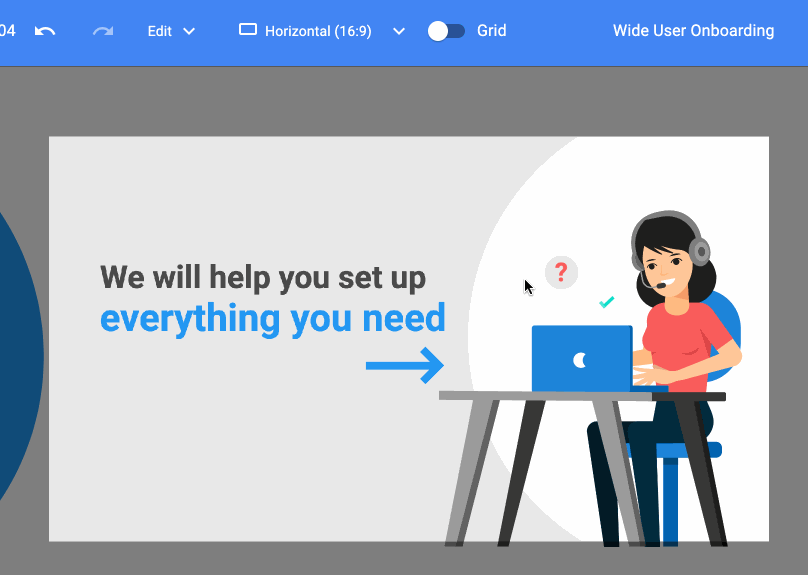 Move objects horizontally or vertically
Drag objects while holding the Ctrl key to move them along the horizontal or vertical axis.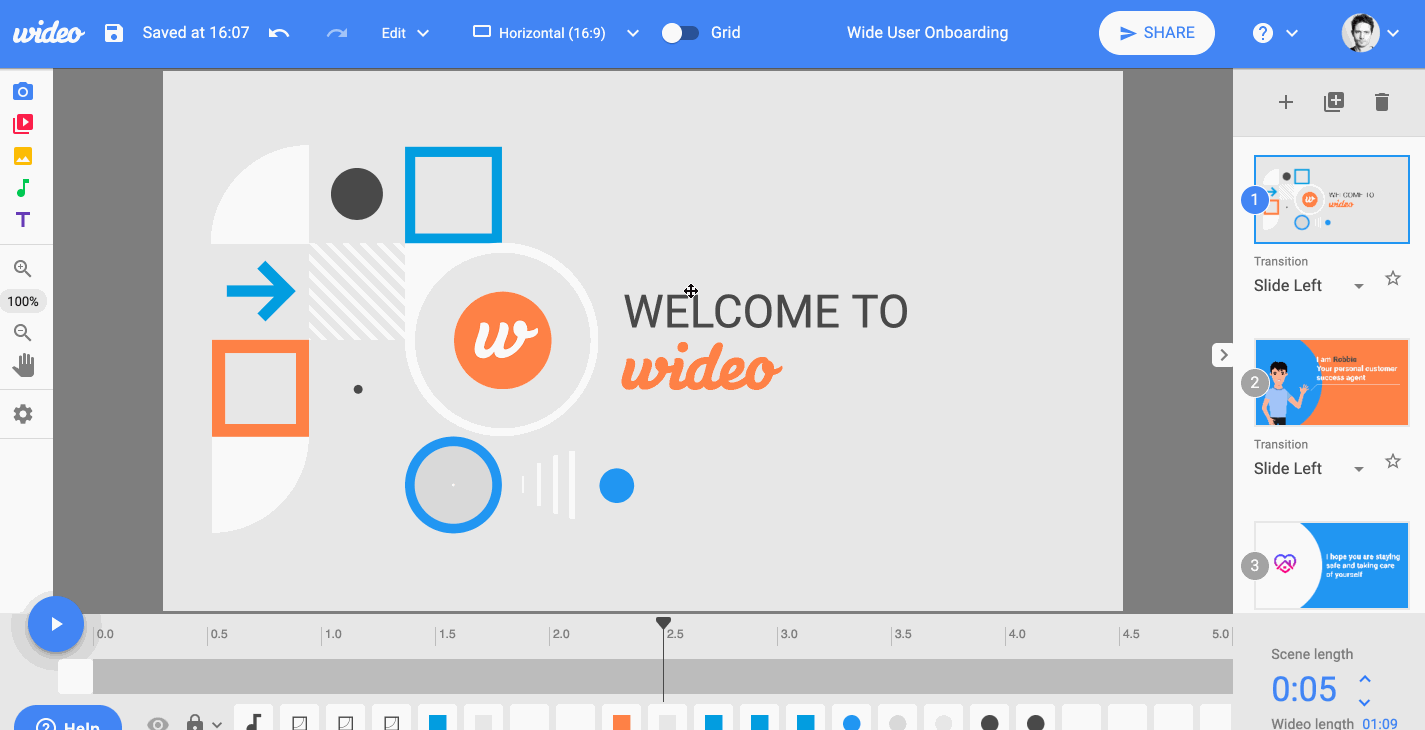 Find more keyboard shortcuts here.