New scene templates
We've added awesome ready-made scene templates for you and we've adapted these and previously existing scene templates for vertical and square formats.​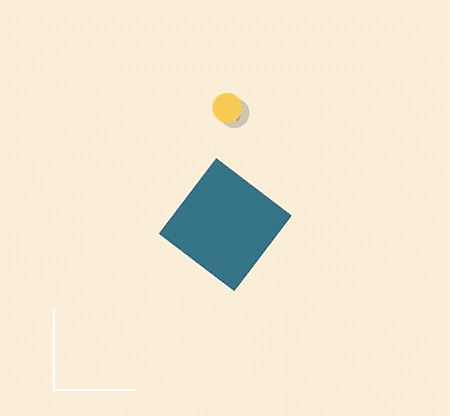 Read Adding a ready-made scene template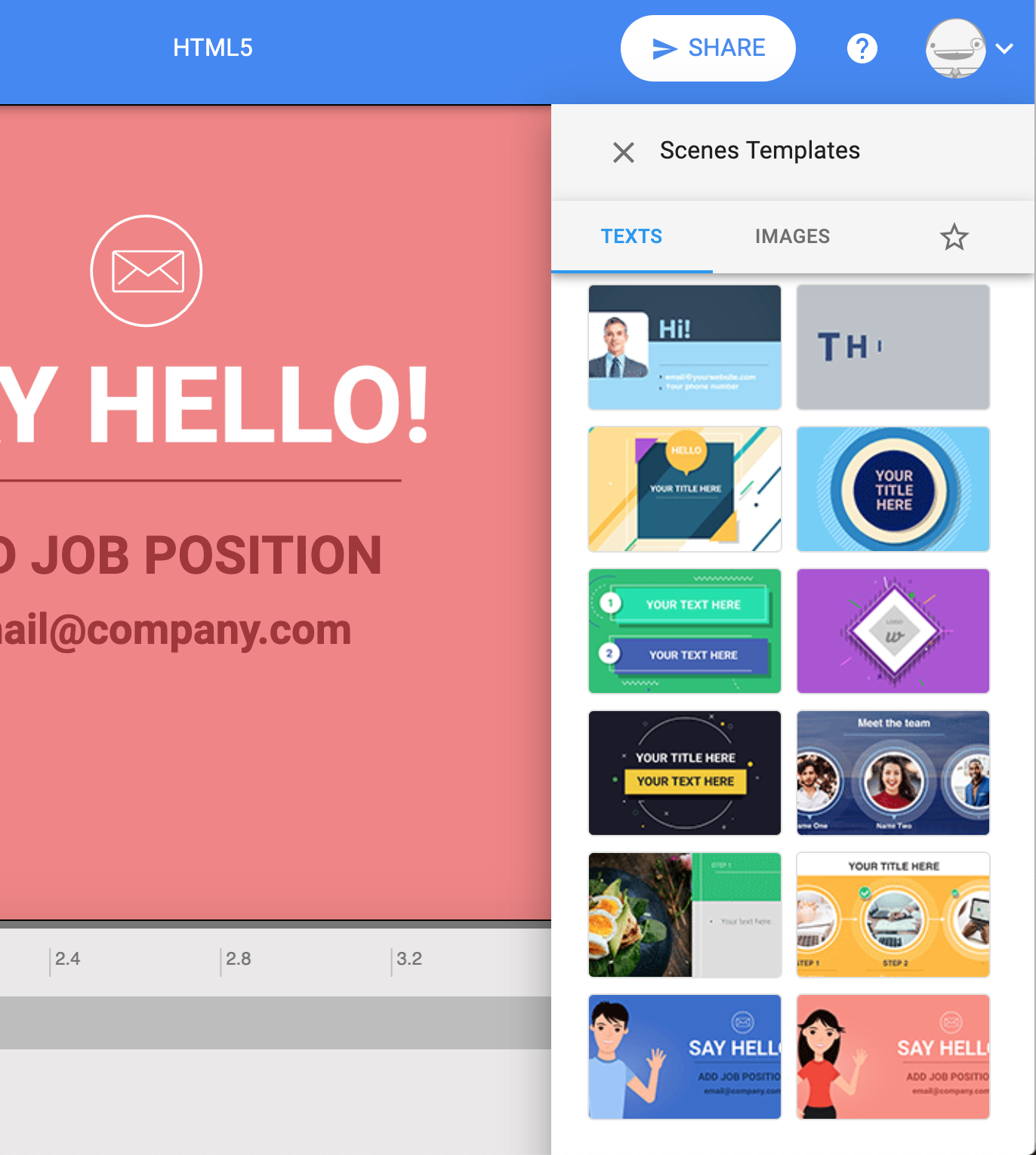 New Videogame Video Template
Create a video preview of your mobile app to boost your downloads in the App Store and Google Play.
Set a start time for your audios
Sometimes you need the voiceover or music to start at a specific frame in your video. With this new feature, you can choose the exact start time, the enable/disable loop, and fade out settings.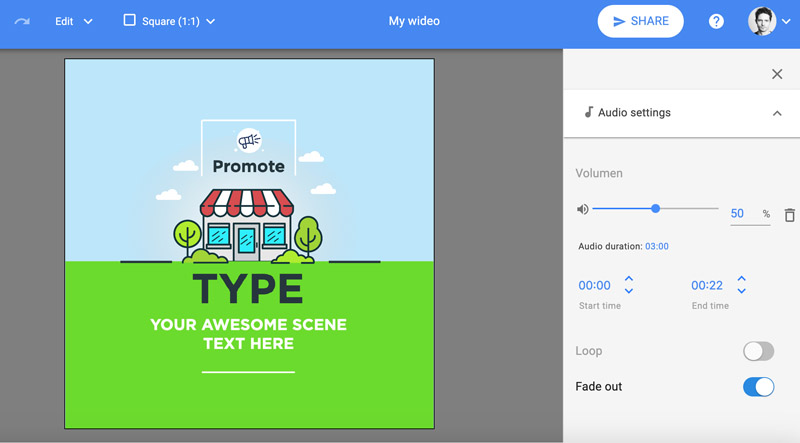 New In/Out Animation Effects
We've added some of the in/out effects from the old Wideo editor that you said you missed, such as the hand and autotype effect. And we've added a new one: the word for word effect for your texts.
​
Bug fixes
Fixed: in/out effect applied from sidebar is now shown correctly
Fixed: presentation mode is now working in the wideo preview inside the editor
Performance improvements.