Add watermark logo (or copy objects to all scenes)
The new "copy to all scenes" feature lets you select any object and have it appear in the same position in all of your scenes. Just select the object, right-click, and choose "copy to all scenes".
This is very useful for adding your logo watermark to your wideos!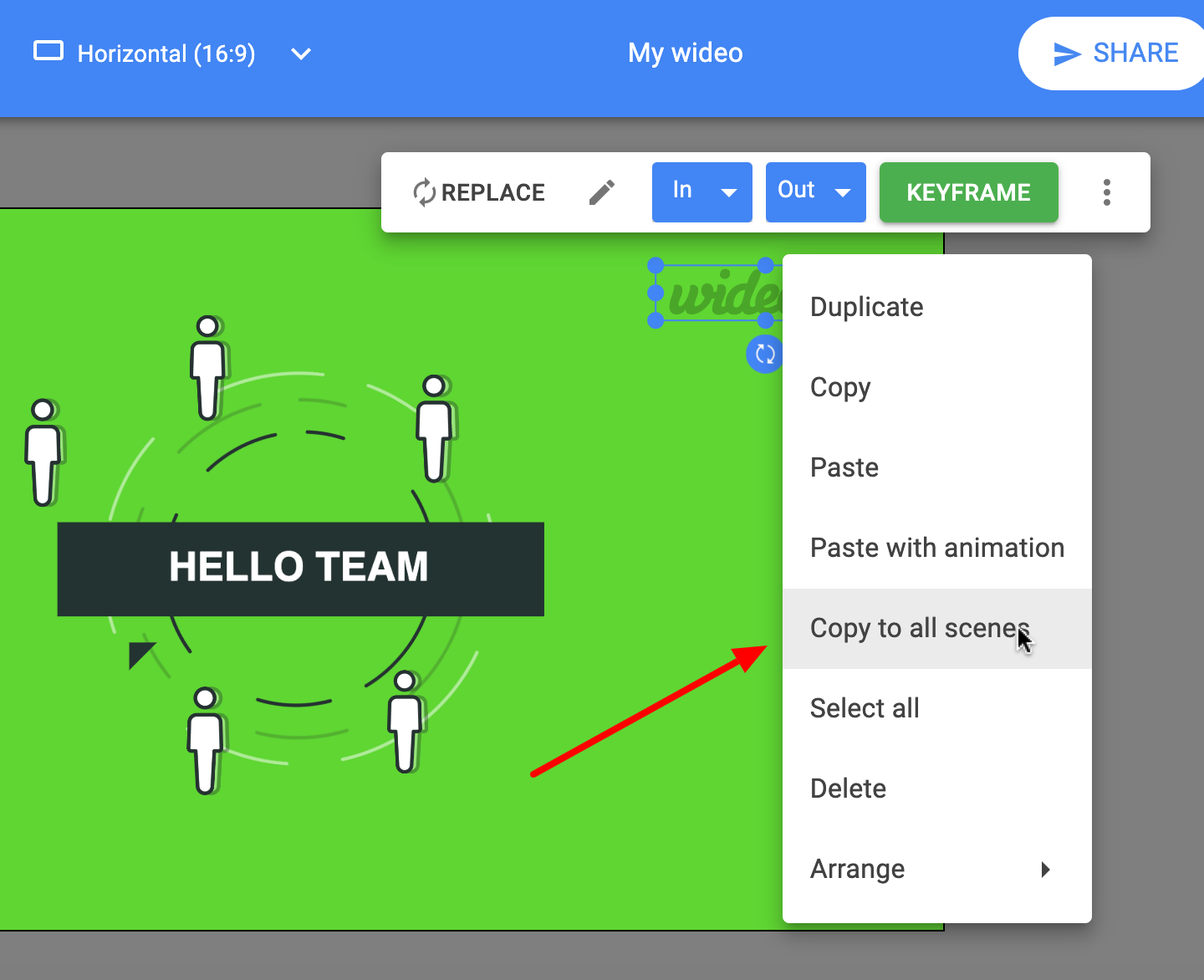 Read more about this feature here.
New template
We've added the new Company Video Template, available in 16:9, square and vertical formats, meaning it's optimized for social networks and Instagram video stories. Find it here.
Shortcut for ordering objects
Now you can select an object and send it forwards or backward, as well as to the front or to the back. Just right-click and select this feature to save time.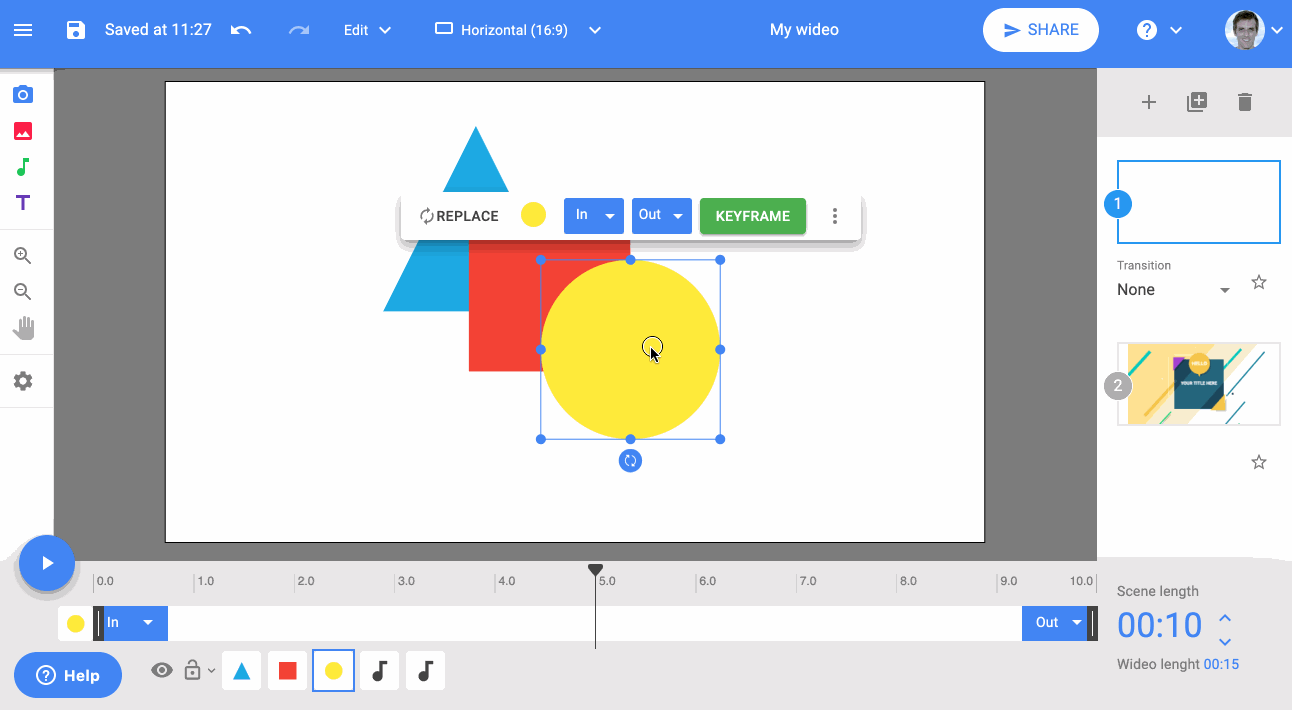 Move the image browser menu
When you're adding an image, sometimes you need more space, or you may just want to keep an eye on the work area. Now you can just click on the three dots located at the top of the image browser menu and drag to place it wherever you want.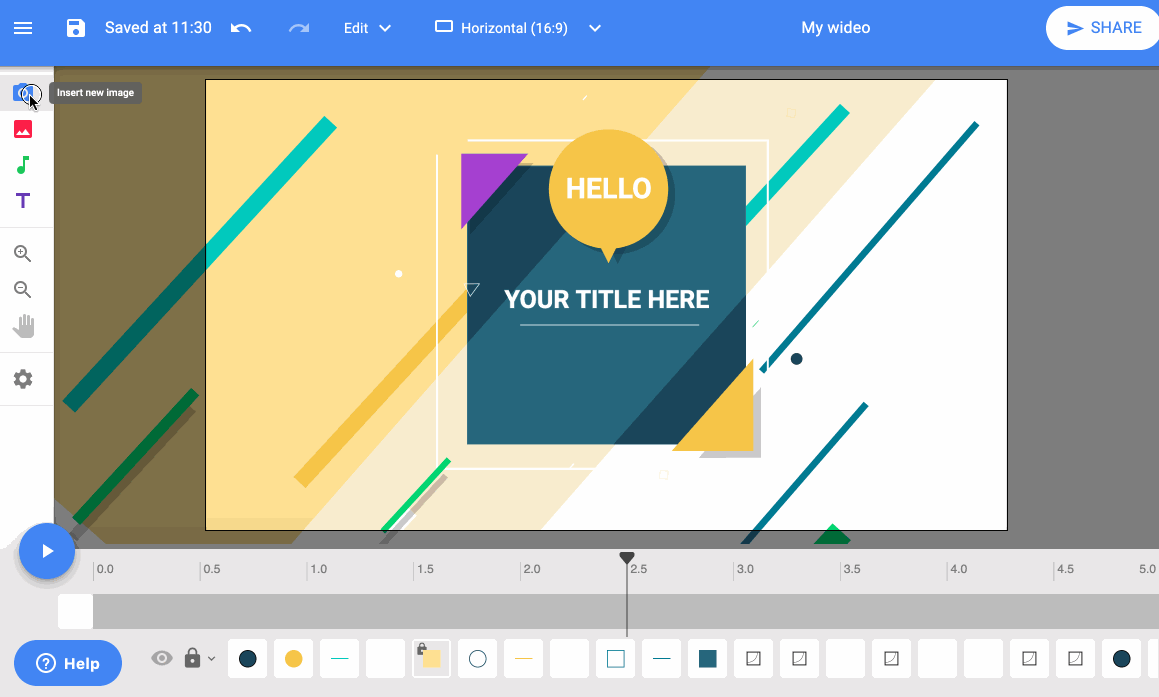 Bug fixes
Fixed: an error that occurred when the last action before an undo was removing an object.
Fixed: texts in Korean and Hebrew fonts now display properly. Read more about Korean and Hebrew fonts here.