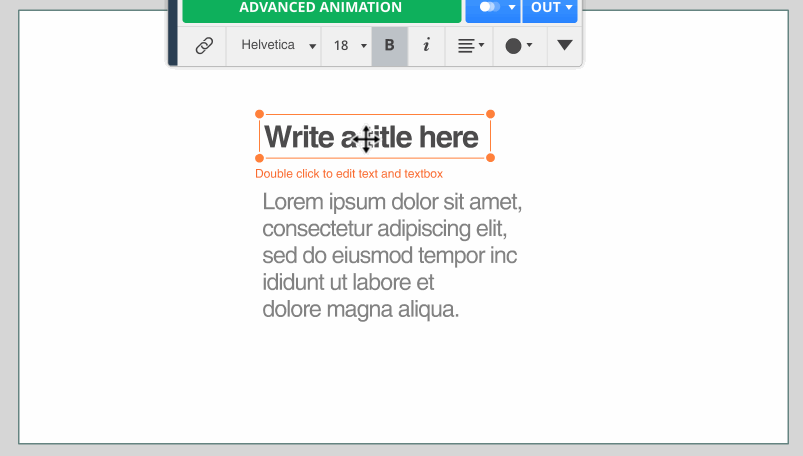 To edit the text, just double click it and type anything you want.
If you'd like to change its appearance, select the text and use the toolbox to change its font family, font size, style, color, alignment, line spacing and other details according to your preferences.
You can select a particular word or letter inside the text box and edit it individually (once you've double clicked on it) or select a text box and change any style to affect the entire paragraph.
 Now, the paragraph width and height can be resized while your text is fixed automatically to the new paragraph size. If you see a red "+" icon, it means there is some text that it'snot being shown, so you may need to reduce it or enlarge the paragraph.
You will also notice a new animation effect appears (autotype) under IN/OUT effects when a text is selected.
See how to scale two texts to make them look exactly the same here.