You can choose from a collection of pre-designed and animated scene templates to add to your wideo. This will save you a lot of time, you just need to change texts and images to make those scenes coherent with your wideo and needs.
1. Click the "+" button in the scenes panel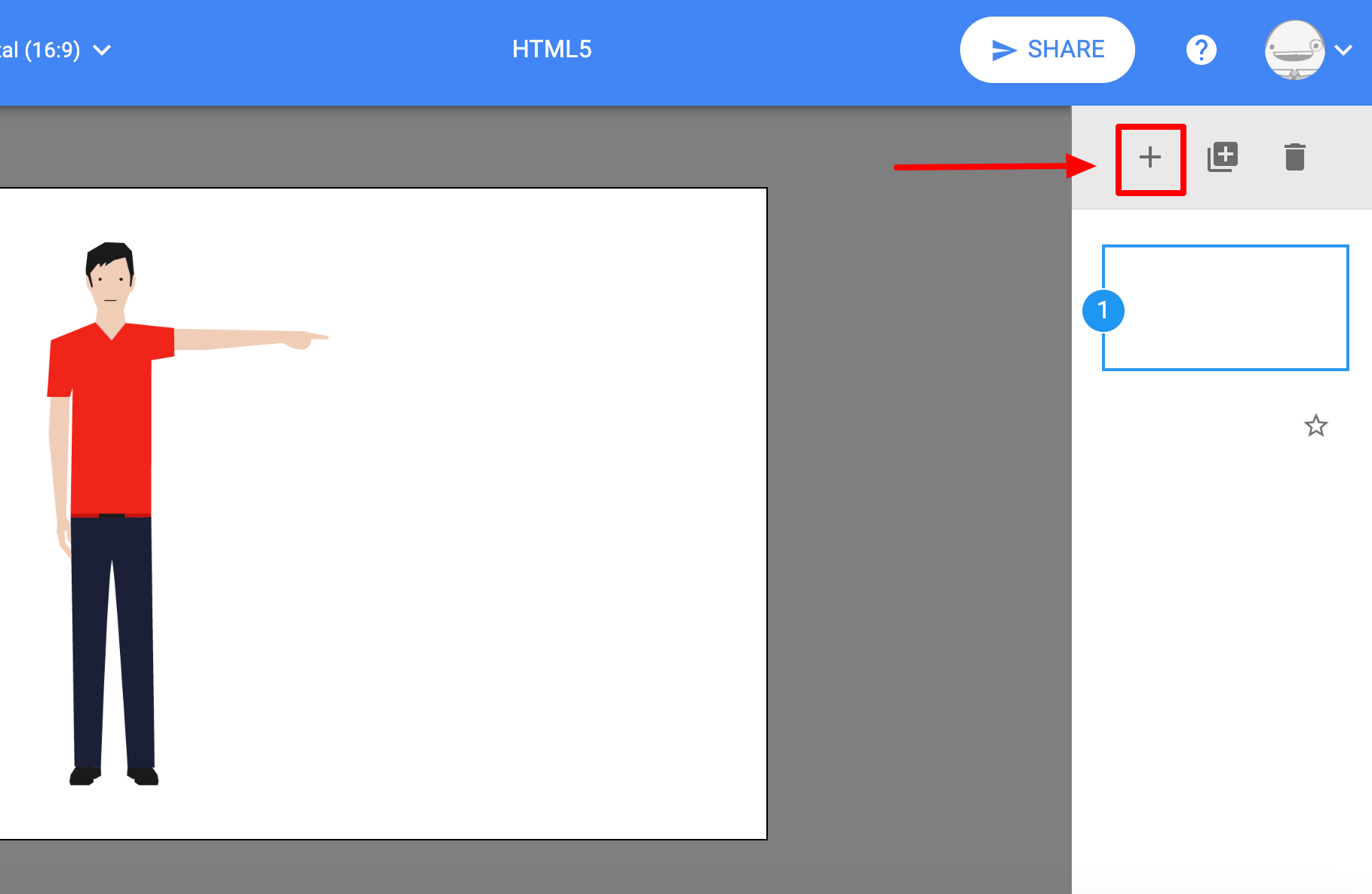 2. From the scenes menu that appears, browse the different options of scene templates you can insert to your wideo. You can choose between texts or images scenes.
Click the one you like the most and it will be inserted right after the scene you were editing.