If you're seeing this screen when you try to open the Editor, it may be because Chrome browser restricted flash content. To solve this, follow these easy steps (follow this link for more details)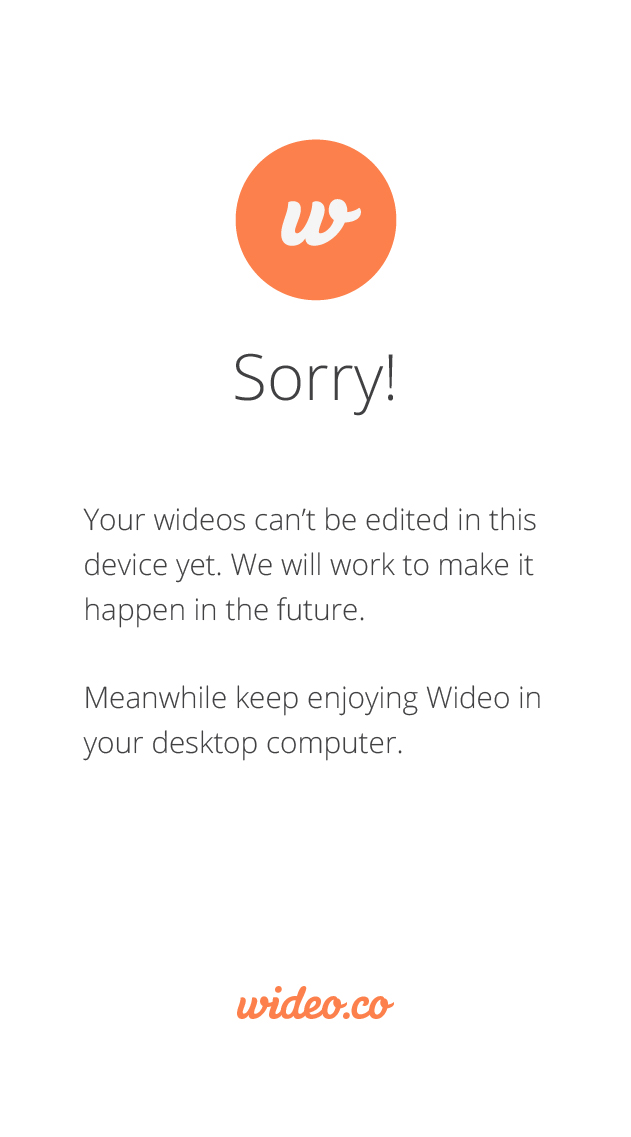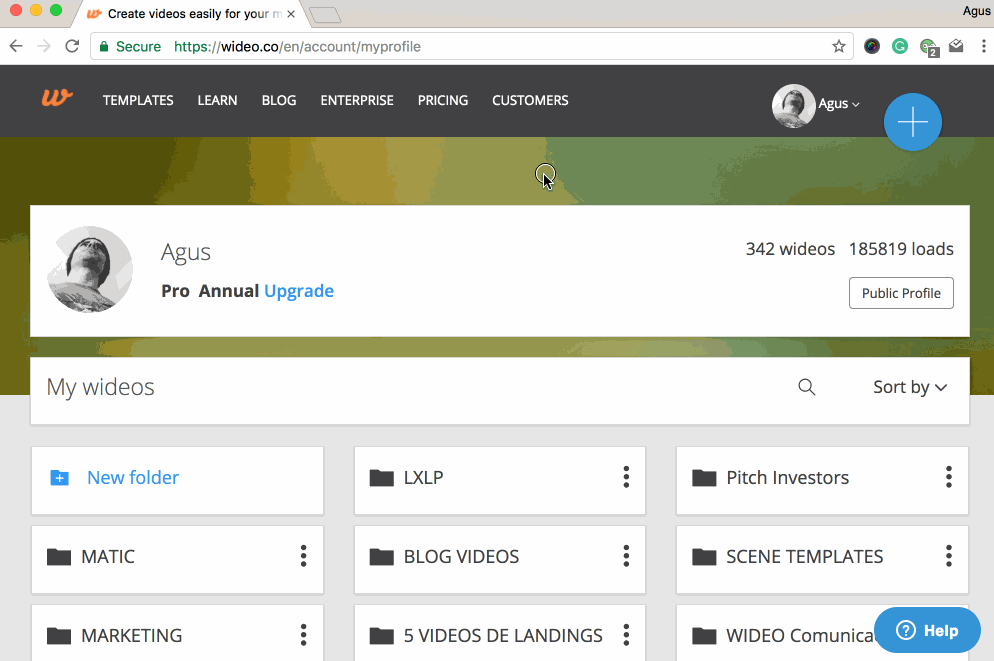 NOTE: This short video explains how to solve it for Chrome Browser, in which Wideo performs best. 
Click here if you use Firefox.
How to solve the problem for Chrome, Step by Step 
1. In the address bar, type chrome://settings/content to open the content settings screen.
2. On the Content settings screen that appears, find the Flash Player listing. Check the status.
3. Select Allow sites to run Flash, then click Done.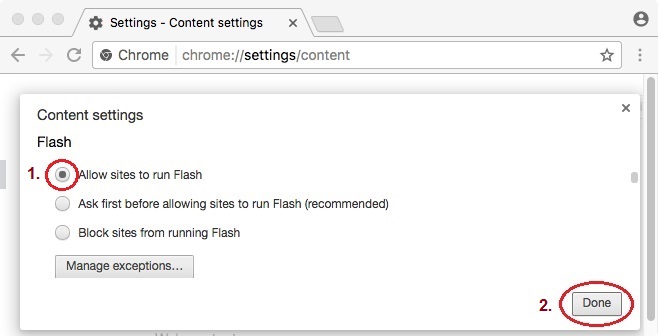 4. To manage Flash Player settings by site, click Manage exceptions.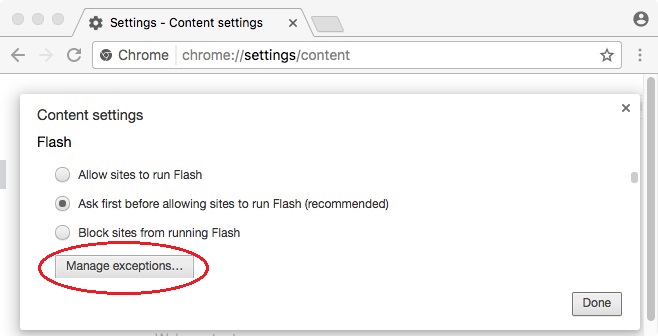 5. In the Flash exceptions screen enter the website domain and then select Allow. When finished adding sites, click Done.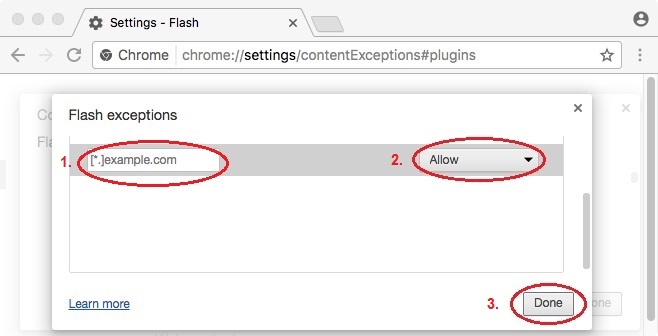 6. Close the content settings screen.
If you're trying to open the editor on a mobile device, please note that Wideo is not supported for mobile.